hayley kiyoko is lesbian jesus and these are her 10 commandments
Curious? Bow down. Wise up. Follow these rules.
At the start of 2018, LA popstar and actress Hayley Kiyoko -- 'Lesbian Jesus' to her fans -- released a mission statement of sorts, a declaration that resonated with her millions of followers across the world:
"It's our year, it's our time. To let your souls feel alive. #20GAYTEEN"
And with that, the rest of the music industry seemed to take note: Troye Sivan strutted through a warehouse in a tiny vest and wet-look hair for the sexy AF video for "My My My!"; Janelle Monáe got real open, honest and true to her pansexual self on Dirty Computer; and, well, 27-year-old Hayley Kiyoko gifted us all with her debut album, Expectations, a record packed full of beautiful girl-love and absolute bangers.
Hayley reckons that Expectations would be a great soundtrack for "Place Beyond The Pines or something more magical like Avatar… a combo of the two?" she told i-D. Since its release, we've been treated to killer video after killer video by the Japanese-Scottish LGBTQI icon. The latest, "What I Need" ft. Kehlani, is a veritable short film in which the two artists run away together; hitchhiking across the desert, getting drunk in sleazy bars, and -- much to the delight of viewers -- making up and making out on the roadside. Hayley directed the whole thing herself, because she's just that talented. But did you know that she's also a hell of an actress?
It was actually acting that first catapulted Hayley into the spotlight; regularly appearing in Disney Channel and Nickelodeon shows through her teens before graduating to a regular role on CSI and a guest spot on Issa Rae's Insecure. Now she's taking on emo outsider Lexi, one of five leads in Five Points, a high school series exec produced by Kerry Washington and out on the new Facebook Watch.
Remember when Rita Ora and pals released the kinda problematic "Girls" the other week? You'd better believe that Hayley had an opinion on that. Intelligently, respectfully, she shared a statement online: "I don't need to drink wine to kiss girls; I've loved women my entire life," went the highlight. "This type of message is dangerous because it completely belittles and invalidates the very pure feelings of an entire community. I feel I have a responsibility to protect that whenever possible. We can and should do better." Hayley is exactly what we need from a pop star in 2018.
Thoroughly impressed and wanting more of that wisdom, i-D interrupted her US tour with a phone call during which we demanded she bestow upon us a set of life rules to follow. Hearing we were in need, she obliged.
Guys, Hayley Kiyoko is Lesbian Jesus and these are her 10 commandments:
1. Remember thy self-care.
"Make sure that you're healthy and really taking time for yourself. That's something I've learnt being on the road and touring, the importance of giving yourself that time."
2. Know that compassion is the key to enlightenment.
"I think it's important to understand that everyone's going through something and to not jump to conclusions or judge too quickly."
3. Thou shalt not forget that you are worthy.
"Growing up I had a hard time believing that I was enough for people -- that was a big struggle for me. I think it's important to remind yourself that you are enough and you're worth anything that you want."
4. Know that everybody is sensitive.
"I remember I was hanging out with this girl and I told her, 'I'm sensitive' and she was like, 'everyone is sensitive'. And that really hit me. We're all afraid of getting hurt because we're all afraid of being vulnerable and showing how sensitive we are. It doesn't matter what your personality is or how strong or confident you seem to be. We're all human. We're all sensitive."
5. Honor thy stomach: always pack snacks.
"I constantly have like 4 or 5 protein bars and like, an apple or chocolate in my backpack. It's really important to me to always have food because on tour you never know when or where your next meal is gonna be. Always pack snacks. I have this fear of starving. It's one of my biggest fears. I eat protein bars like chips because I need to keep my energy up."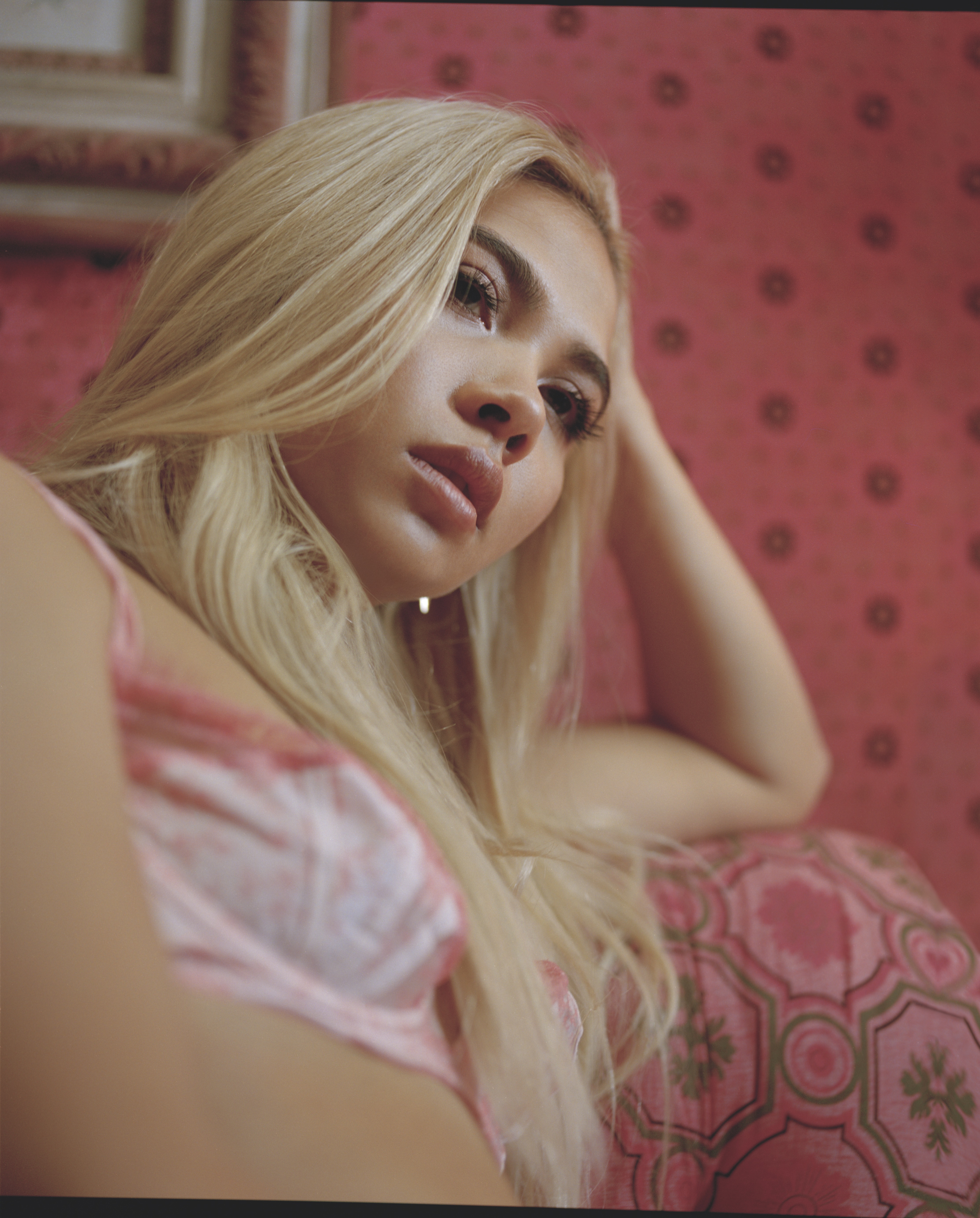 6. Always check the weather before you leave home.
"Growing up in Los Angeles we never checked the weather! And so I'll fly to New York and have no idea that it's snowing and so don't bring the appropriate gear. Or I'll do the opposite and dress for cold weather for a place that's really hot. Always check!"
7. Remember to keep holy the feet… with sunscreen.
"My mom taught me to put sunscreen on the top of your feet because you always forget to put it there and it always gets sunburnt when you're at the beach! Just sharing the wealth over here… just sharing this really great advice."
8. Drink water.
"Every time I'm hangry or grumpy or something's wrong with my body, it's normally because I'm dehydrated."
9. Protect your energy like you protect the word of your favorite lesbian pop star.
"Your energy is very valuable and it's important to realize that; choose when and why you give someone your energy carefully."
10. Thou shalt not covet a boring life.
"It's good to remind yourself that the sky's the limit and anything is possible."