listen to ariana grande and nicki minaj's new absolute banger
Two tracks in two weeks. Blessed.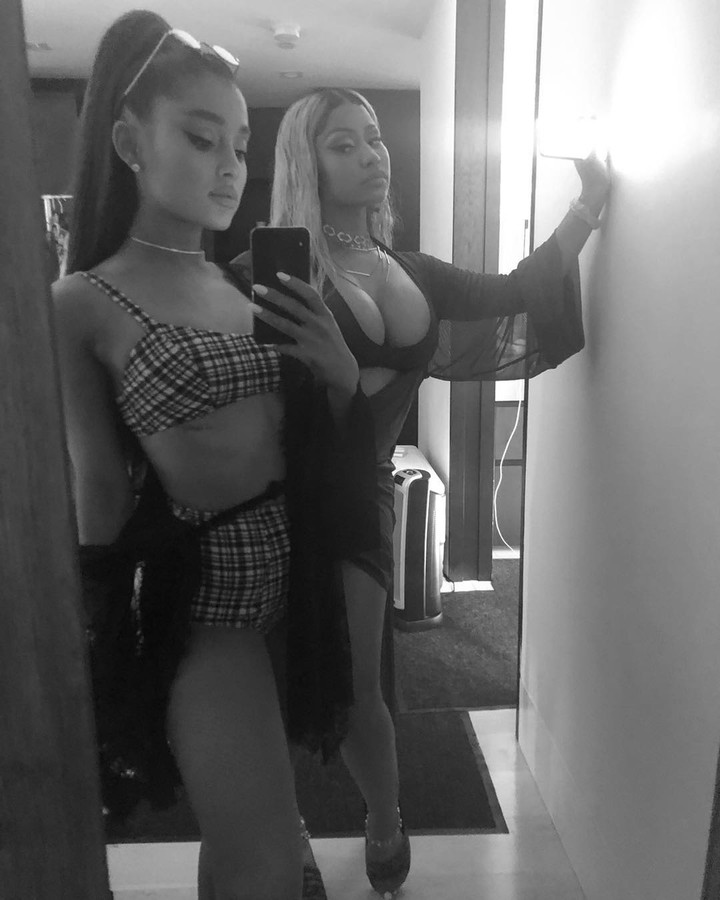 Over the past few days, our Twitter feeds have become heavily concerned with FBI-scale investigations into the relationship of Ariana Grande and Pete Davidson. Yes, it is very juicy that they are reportedly engaged after about three weeks(!) of dating, but it is also very distracting because, look: they are not the important power couple here. The important couple is Ariana Grande and Nicki Minaj.
Two years after releasing the standout Side to Side -- a track about walking funny after sex -- and mere days after Nicki's latest album release, Bed, the pair have dropped the light is coming. And it slaps. Hard.
The track samples a man shouting, "you wouldn't let anybody speak". Internet sleuth Madeline Roth tweeted that it comes from a CNN archive clip of a man shouting at a senator in a town hall meeting, the same very clip that the iconic "wait a minute" in N.E.R.D.'s Lemon came from. Which makes sense, because Pharrell produced both tracks.
The first verse sees Nicki rap about how she can't let an "f-boy eff up my nice vibes", before Ari comes in with "the light is coming, to give back everything the darkness stole". With its sparse, percussion-based production, it's very reminiscent of Lemon. Inordinately catchy, we'll be bumping this all summer.
The video drops exclusively on Reebok's website today. Because that's how music works in 2018.