balenciaga made light-up hiking sneakers with a usb port
Handy or ridiculous? Yes.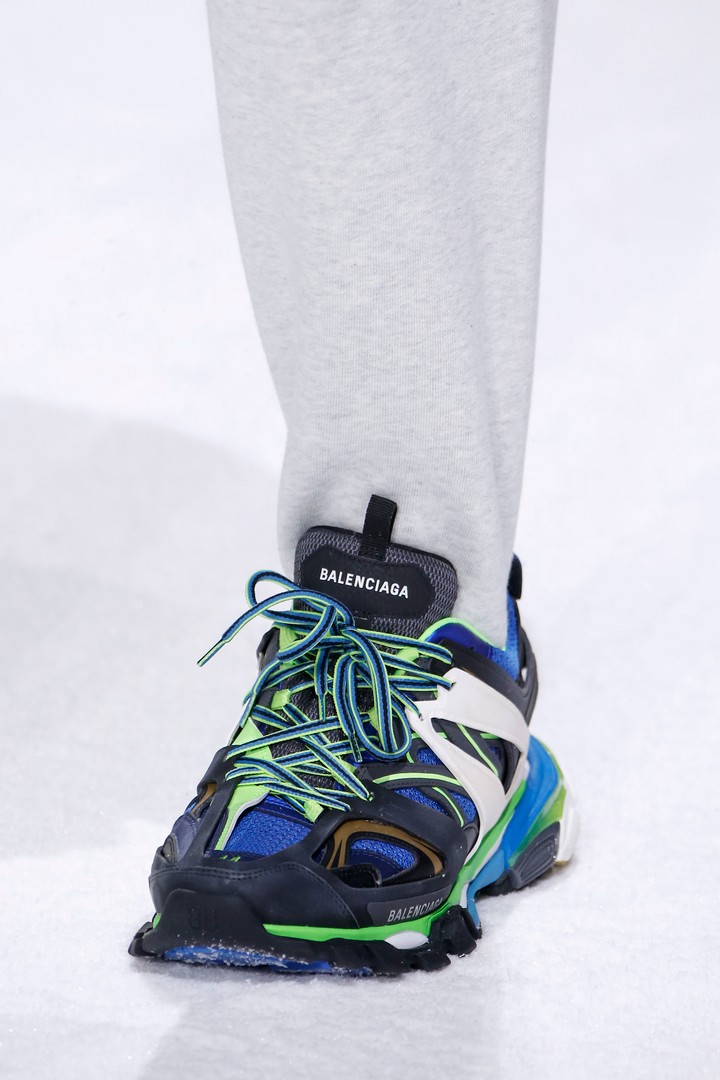 Estrop via Getty Images
What do Lady Gaga and your dad have in common? Both can go hiking in ludicrously expensive shoes. While Mother Monster chose stilettos for her iconic great outdoor escapade, Balenciaga has created a hiking sneaker that takes the Triple S into trail territory. The fall/winter 18 kicks first hit the runway in March, but Highsnobiety has now had a closer look at some of the special shoe features. They include LED lights in the midsole and, yes, a USB charging port buried somewhere within that cage-like exterior. Necessary? Probably not. Handy? If you like hiking with your iPhone plugged into your sneakers, hell yeah.
In all likelihood, the USB port is probably to keep the LEDs supercharged, should you happen to stumble across any sick bushland raves. But in a dream world, it's for heating up baked beans on a portable camping stove powered only by luxury sneakers. Neither a retail price nor release date has been confirmed for the Balenciaga Trail shoe, but in the meantime, there are always these.