carlos nazario and ibrahim kamara join i-D's fashion team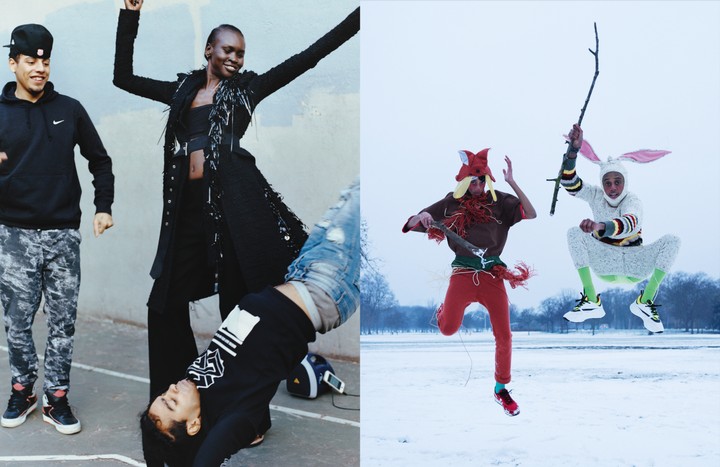 Left: photography Oliver Hadlee Pearch, styling Carlos Nazario. Right: photography Tim Walker, styling Ibrahim Kamara.
We're very excited to announce that Carlos Nazario has been appointed Senior Fashion Editor and Ibrahim Kamara has been appointed Fashion Editor at Large of i-D. As two of the most exciting and talented stylists working today, Carlos and Ibrahim will contribute to shaping the creative output of i-D across print, digital and video alongside our award-winning team.
They will be working under the fashion direction of Alastair McKimm, alongside Max Clark, Fashion Editor, Bojana Kozarevic, Junior Fashion Editor, and Julia Sarr-Jamois, Senior Fashion Editor at Large.
"i-D is dedicated to spotting and supporting the future stars of the industry," says i-D's Editor-in-Chief Holly Shackleton. "Carlos and Ibrahim both embody i-D's spirit of authenticity, integrity and freedom of expression. As two of the most dynamic young talents working today, we're thrilled to welcome them to the team."
"As two of the most exciting voices of a generation we're extremely excited to appoint Carlos and Ibrahim to i-D," says Alastair McKimm, i-D's Fashion Director.
See Ibrahim's shoot with Tim Walker here:

This article originally appeared on i-D UK.