Études and Kaleidoscope Magazine.
Photography Ari Marcopoulos.
Models Camilla Venturini, Dev Hynes.
french designers études studio are the subject of a new book
The book includes their fan Dev Hynes, a remix of their 13 collections by stylist Camille Bidault-Waddington, and an homage to the clothes they wore as teenagers.
Études and Kaleidoscope Magazine.
Photography Ari Marcopoulos.
Models Camilla Venturini, Dev Hynes.
The young Parisian brand Études Studio, synonymous with deftly modern designs, also has a publishing arm featuring sleek minimal photography tomes. Now however, the tables have turned. Études has become the subject instead of the facilitator, with the recently-released When Études Become Form, which focuses on their multifaceted creative universe by way of another publisher, Rizzoli. The project required two years of work, and implements the label's signature thoughtful details, like different kinds of paper to segment sections of the book, and a Xerox-like fanzine nestled within its pages. We spoke with Aurélien Arbet — Études's co-founder with Jérémie Egry — at a corner bar in the Marais, near the headquarters and boutique, on a bright fall afternoon. Arbet returned to France several months ago, having lived in New York for eight years prior (where he held down a Greenpoint atelier and anchored the Parisian label with a New York pulse). He discussed cartoon iconography, the advantages of musician friends, and the enduring influence of his streetwear roots.
How did you and Jérémie become a team?
We met when we were teenagers: fifteen, sixteen years old. We were both doing graffiti in a small town outside of Grenoble — which is a small town itself. There weren't that many graffiti artists, so of course we met at some point! We became friends and quite quickly we started to do logos on the computer, and put them on t-shirts. We were really influenced by streetwear when we started in 1999, 2000. We had this curiosity about traveling; we were going to London all the time. That was a big revolution, in our minds, when we were there. We were not really into Paris — it was too easy a choice, being French.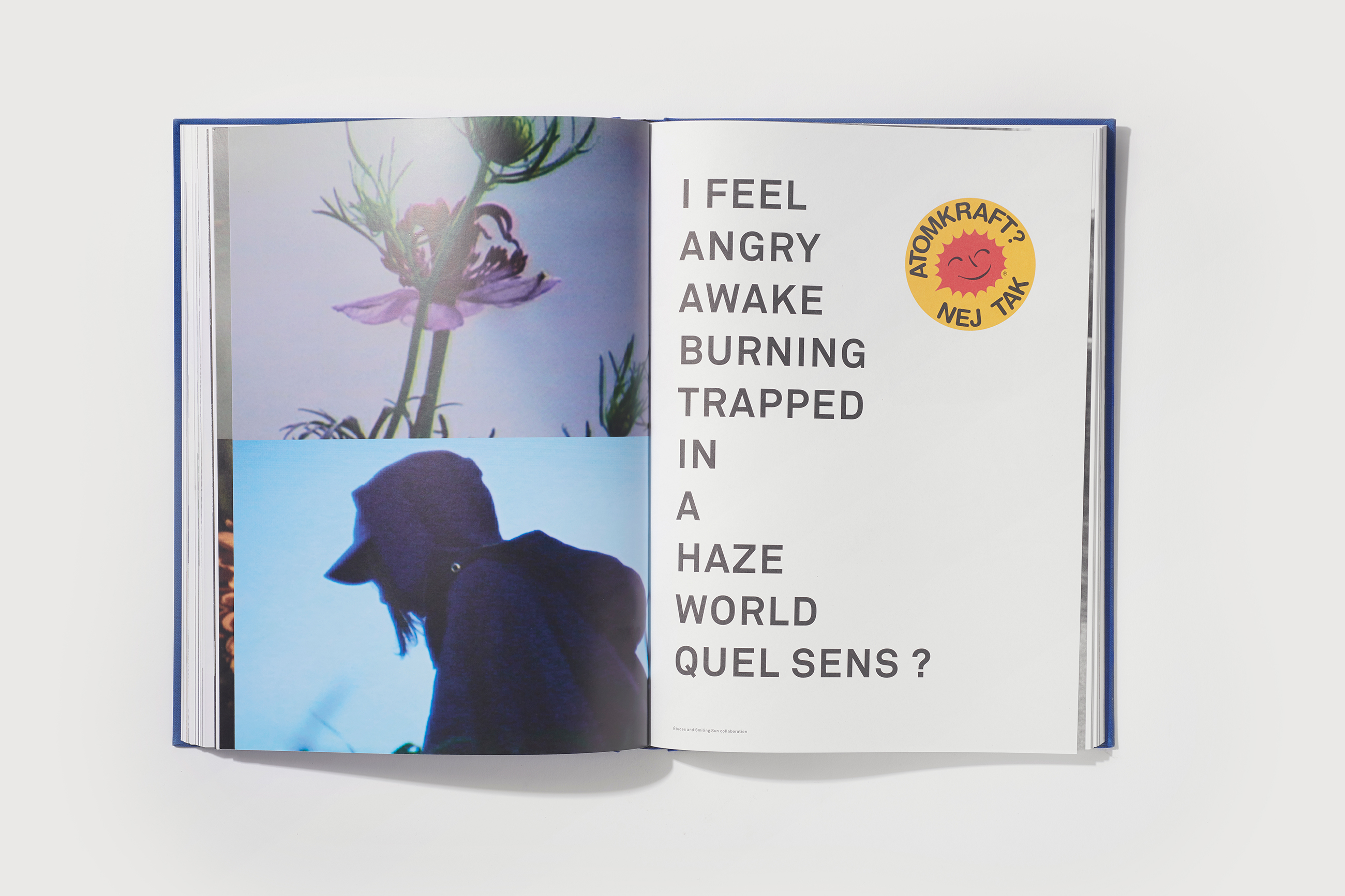 What were your formative references?
We looked at other brands, like Maharishi, which was streetwear-slash-army. Visually, it was very strong. Futura 2000 had already done some stuff for them. Then we went more to New York; we went every year. We were into brands like Alife, Nom de Guerre. It was still streetwear, but more fashion. We started to work for other people also—designing, or doing visual identity, art direction — while we were doing stuff for ourselves. In 2007, we started a publishing project called Je Suis Une Bande de Jeunes. We were printing 50 copies of 'zines that would be gone in two days. We were working with great photographers, who were friends, and we also had this digital platform were there were portfolios updated every week and where we were bringing in new content. Everything was very experimental. It's only in 2011 that we realized: everything connects. We were presenting ourselves in different ways, and at the same time being one thing. We did a kind of tabula rasa — fresh, but with the same experience — and started Études.
What is your dynamic like?
It's a miracle, in a way! We know each other so long. We talk a lot, but sometimes we don't even have to talk. We trust each other. The most surprising part is… we grew with the same ideas without being in the same place for a while, and still have the same ambition and vision. This could change. But somehow, we wanted to follow the same path. It's not friendship anymore—it's something bigger than that. I'm not a spiritual person, but… there is something a little weird! Maybe it's like a brother. With family, you don't even really have to ask if you think about your brother or not: he's there. So that's that. We know what we're each good at; we don't have our hands in the same things. When we opened the store, and the collection started to be bigger, we hired more people. That's very different than just being two.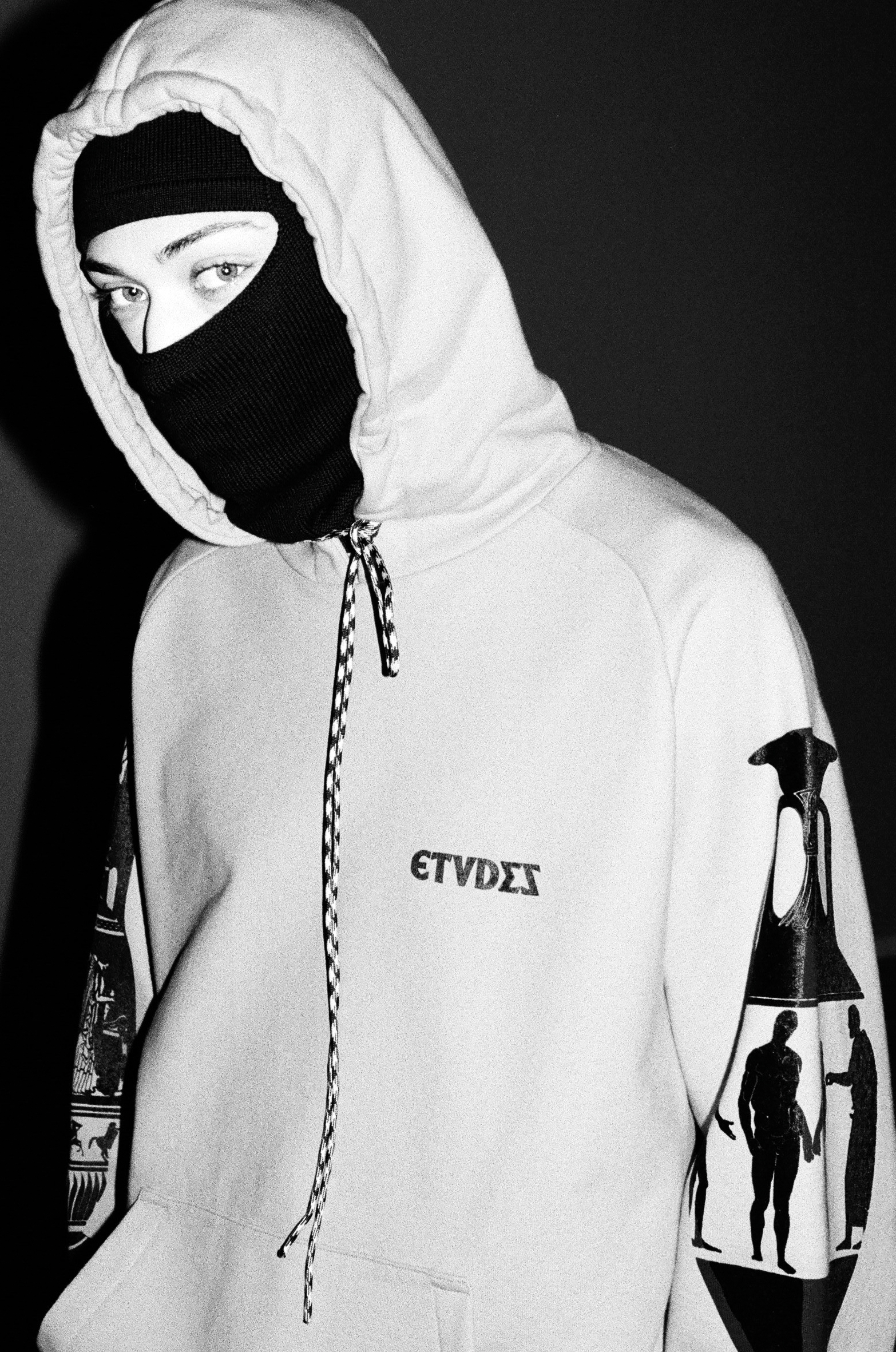 With the new book, would you describe it as an archive?
Yes—we tried to present everything since we started the project. Why do a book about someone when they have forty or fifty years of their career? Why not do it while it's still going on? It was interesting to see what we wanted to keep and what we decided wasn't necessary. We created a new narration inside everything we'd done. We picked elements that were relevant. But we also created some exclusive content for the book. There's an essay by Luca Marchetti at the beginning — we did hours of interviews with him so he could write the text. There's a fashion photo editorial series that remixes the 13 collections we've done so far. We rented a studio and put every collection on racks. We worked with [stylist] Camille Bidault-Waddington — we've done two runways with her, she's a friend — so we wanted to have her eyes and her hands mix things without our input. She created fifteen looks. It's like one [career] lookbook, in a way — I know exactly which piece comes from which collection, but the layering creates new stories. We re-shot our store, empty, to show the architecture, done by Ciguë, and the experience of being in the space. The last thing is the spreads done by Laurenz Brunner. He's the designer of the typography we use for Études. The font is called Akkurat. He created an image essay using the logo in photo scans. He liked the way we apply the logo using different techniques: in embroidery or leather or stamped or on packing tape.
The references in the book reach beyond the scope of just the five years. There are photos we took of pieces of clothing that we wore when we were teenagers, covered with paint, shot for the book. I kept them in a closet for 20 years. You can see the branding and the utilitarian quality—a policeman's jacket, the kind you can buy in an army surplus store, a Fred Perry jacket, a rain jacket.
The book shows we've found our style. We're always discussing what we want to push, and what we want to stop. You have to keep elements people will recognize, because it's you, but you also want be surprising. Now, the question is: what are we going to do after? But collaborating with artists is something we've done from first collection through our last one; we're not going to stop that.
How you decide which collaborations to pursue?
It comes from the story of the season. From there, we search for artists. For that Dike Blair collection, it was all about the morning after a party: you're home, and wanna be cozy, and mix different pieces of clothing when you go out to buy your magazine. We printed Dike's art on silk in high-definition and the seams matched perfectly—we made a big print out of it. The same season, we had Matthew Chambers, who did a floral pattern, like wallpaper or a bouquet, applied to jacquard, nylon, silk, corduroy.
Are there any particular artists you're keen to work with?
The last artist collaboration we did was with Henry Taylor—it's going to come out for summer. Lawrence Weiner was always a strong influence for us. That's a goal. And Wolfgang Tillmans. He's worn our Europa t-shirt and sweatshirt. I hope we do something one day: a book, a photo series… we'll see!
What are your means for gathering visual resources?
Definitely exhibitions. Galleries, museums, art fairs. I was going to Frieze, NADA, Paris Internationale. We publish books, so we're in touch with a lot of artists. We've also done the book fairs: New York Art Fair, Offprint. Being present as a publisher, you meet a lot of people. For the publishing it's mostly photography, but for the collection we open it to other practices, like painting, collages…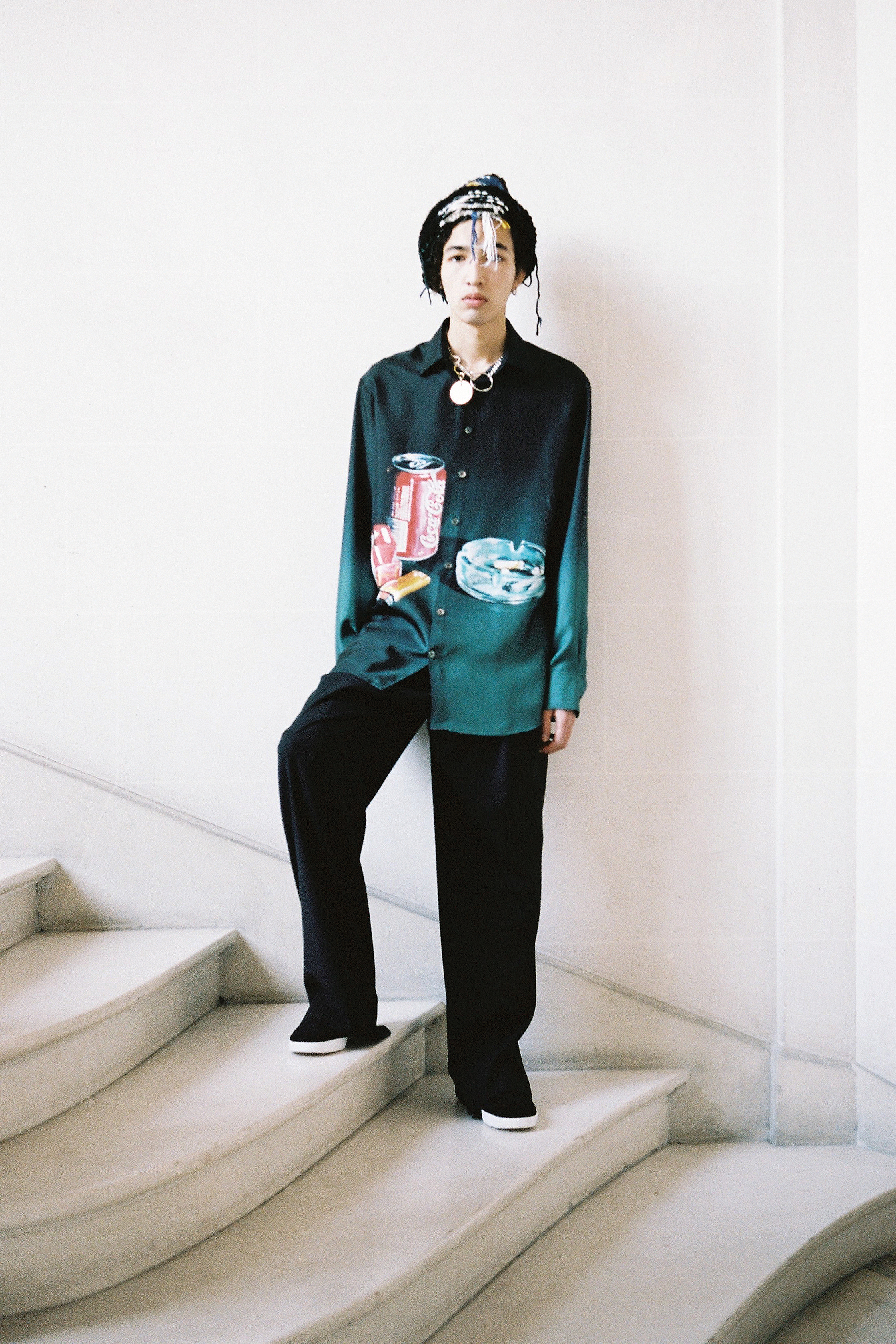 What about musicians? They also play a prominent role in your creative world.
We have an Études [visual] aesthetic, but in terms of music we like, it's more free. We have to include music all the time: for the runway; for the store. We worked on a store playlist. We have a Soundcloud where we propose mixes from people we collaborated with, or people who enter Études aesthetics. Kindness was a perfect ambassador. Dev Hynes wears our stuff a lot. In France there's Pedro Winter, Woodkid. It's not about being famous or hyped—they're friends. Musicians are great ambassadors. We are very discreet people—there's not one photo of us in there [gestures to the book], and that's fine. Other people who are used to being onstage, to being photographed—it's really nice to see the clothes not just on models. The cellist Lori Goldstone played live for our runway show of the Nevermind collection—she played with Nirvana during the Unplugged set.
You mentioned Kindness, who was wearing your Fido Dido suit from Spring/Summer 2015. Can you tell me more about that look?
It's an American cartoon created by two women. We interviewed and met with one, Joanna Ferrone; she lives in Miami. The character was important to us when we were kids, so why not do a collaboration? We did the smiling sun too, from the anti-nuclear movement. It's also something personal from when we grew up—our parents had those stickers on their cars. We contacted them—they're still very active, obviously.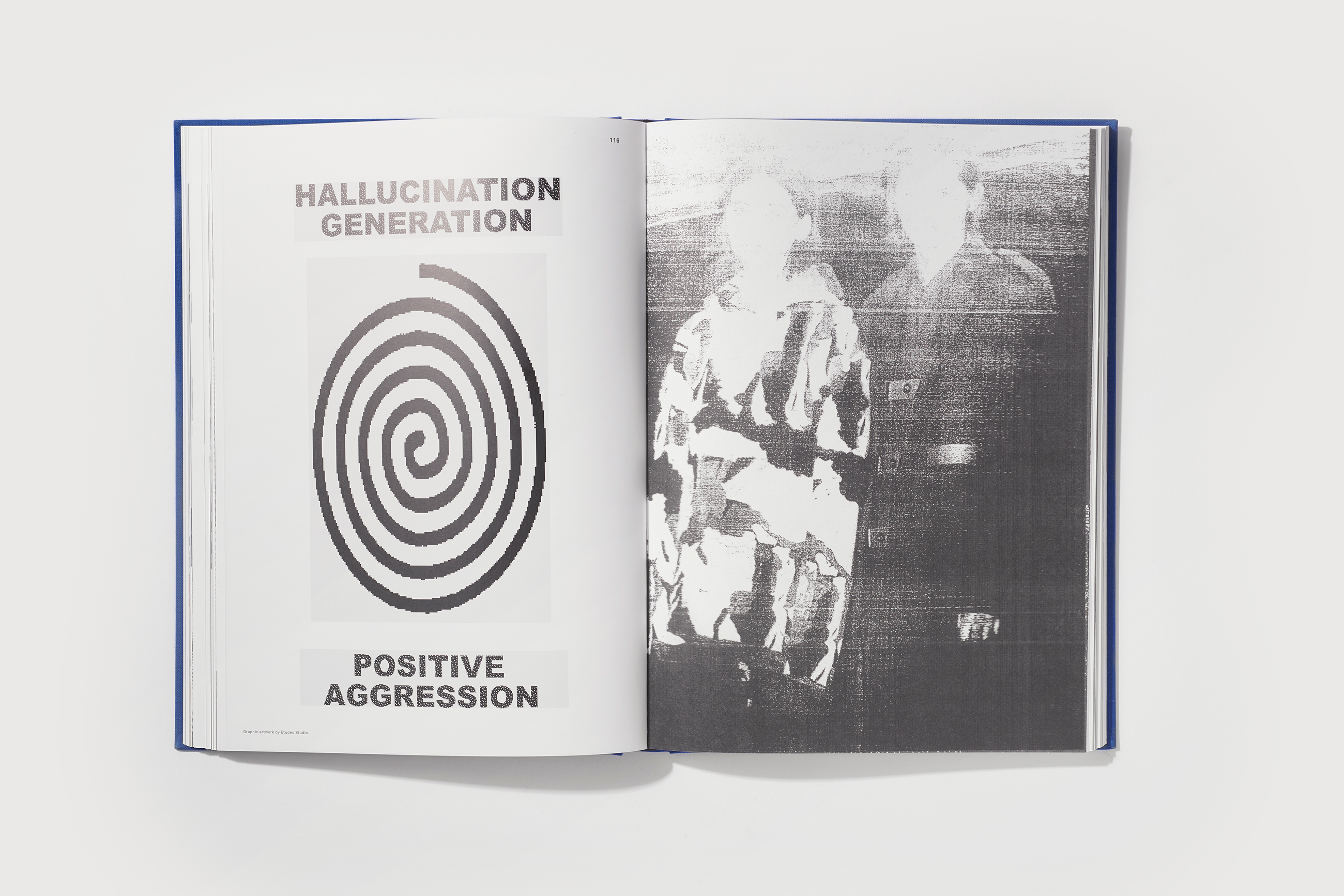 Would you say nostalgia plays a lot into your design, then?
Yeah! They're icons that were important for us. This Fido Dido character was everywhere: a mug, a puzzle—cheap stuff. But we made these checks [as a background for the suit] in jacquard. We thought: let's make this a proper piece of fashion. And the creator was so proud! We have the freedom of bringing whatever we want [to the table]. When other brands might be like 'no one knows that reference'—if we want to do it, we do it. The book highlights that: we don't give explanations for things, but we bring personal elements. But people have to be curious. We don't want it to be too obvious.
You often integrate and re-appropriate unexpected symbols… How do you turn a global symbol (like the stars of the European flag) or an international media (like The New York Times lettering) into your own?
The streetwear we did when we were younger was all about logos, branding, graphics. People like to belong to something; it's a way for them to get attached, through that notion of collective and subculture. I mean, I would like to wear a hoodie of The New York Times, but I don't want merchandising from The New York Times. I want a super nice piece. Mixing something popular with fashion: the clash is interesting. That whole collection was around the concept of ruins: construction, destruction, different layers. There were Greek vases, and survivalist climbing gear. We showed the collection in a Brutalist building. Connecting it to a newspaper, which is about everyday life, was a way to oppose that history to the everyday. It's a combination of logo plus concept plus a history. It has to make sense. And the crazy part is to do it every six months.