this young moroccan designer is reclaiming his arab identity
Anwar Bougroug's unisex fashion label mixes traditional Moroccan handcraft with Scandinavian minimalism.
|
01 November 2018, 6:58pm
Even though the fashion industry is increasingly acknowledging the power of diversity, the world can still be limiting for marginalized groups. There is rising Islamophobia and an amplifying cry to reject immigrants in the West. Across the world, nationalist and far-right parties have made significant electoral gains, resulting in more division and tension between population groups.
Anwar Bougroug (28) studied fashion in Oslo and has decided to leave the West, recently relocating to Morocco to pursue his dream. Familiar with the structural discrimination ethnic minorities face in Europe, the designer has made it his mission to use fashion to celebrate cultural diversity. He set up home in the city of Marrakech, where his passion for clothes all started from as a kid, and is developing his unisex fashion brand Bougroug around traditional Moroccan handcraft and Scandinavian minimalism.
Mixing the best of both worlds, the designer is determined to reclaim his identity and tell his story, and that of many other young Arab Europeans, through fashion imagery. We spoke to Bougroug about his brand and mission.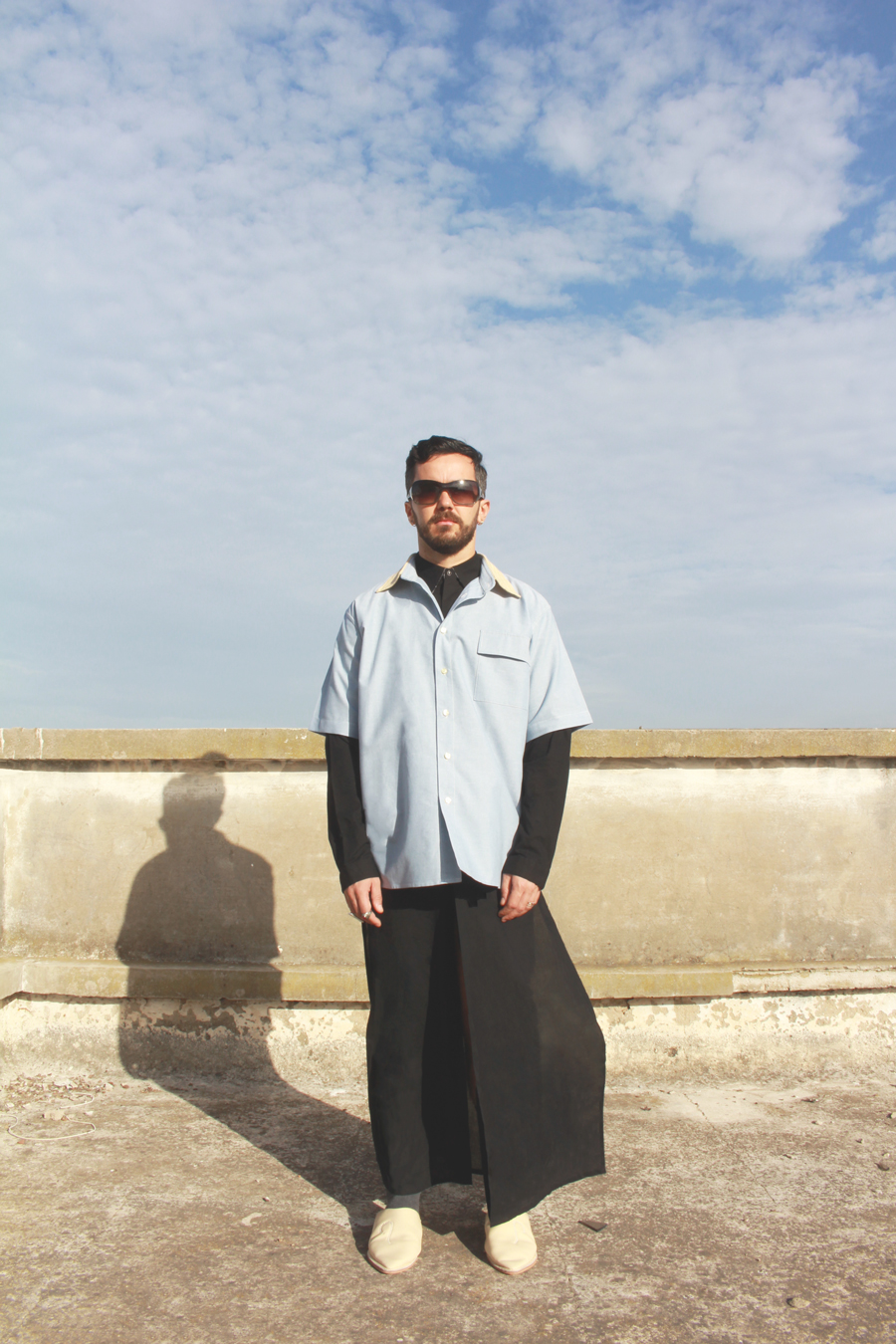 What's the idea behind your fashion label Bougroug?
I want to bring the best of both worlds together with my brand Bougroug; I grew up in Norway and my Arab roots have been a large source of inspiration ever since I got into fashion. My design is all about Scandinavian minimalism mixed with traditional Moroccan handcraft. The interesting thing is that Scandinavian and Moroccan aesthetics match perfectly; they are both about modesty and layering, so that works out very well.
How did your roots inspire you to go into fashion?
I have always been trying to explore my identity through fashion. I spent every summer 'till the age of 16 with my family in Morocco — so it really shaped me as a person and designer. For example, I designed an entire collection in fashion school inspired on Moroccan and Middle Eastern fashion. My passion for clothes all started from as a kid in Morocco; I designed my own djellaba [a traditional long, loose-fitting unisex outer robe] during a summer vacation. I would also pick fabrics with my mother on the local market and design clothes for my younger sister that was seven years old. I tried to replicate clothes I saw on Vogue covers and made her pose the same as the models — I still have the pictures from back then. At some point, my dad told me that I should study fashion, and here I am!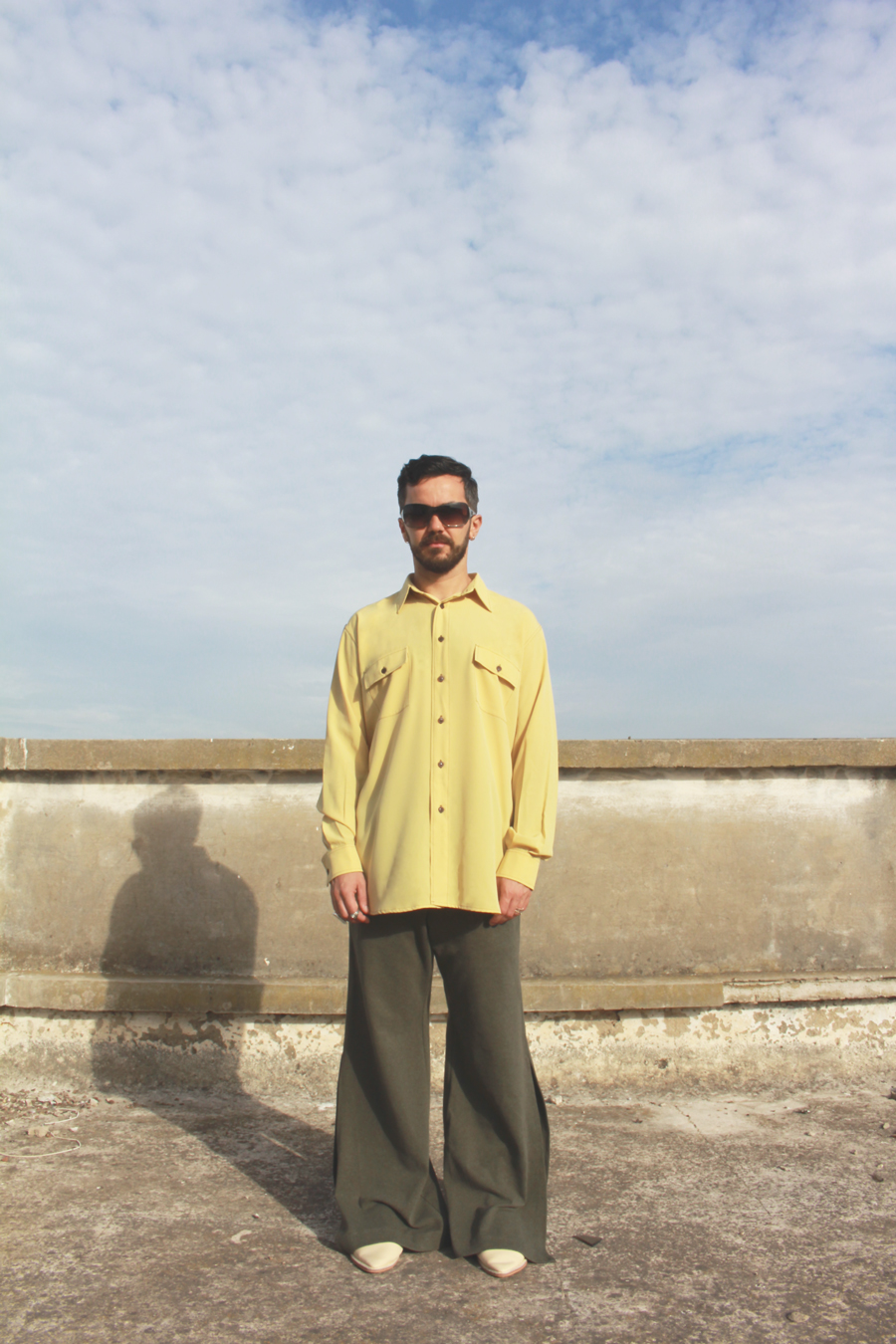 Did you have role models in the fashion industry?
There's one show in particular that got me interested in fashion; John Galliano's couture show for Dior (spring 2004) with a collection inspired on ancient Egypt. It made me realize how you can tell a story and create a dreamworld via clothing. There weren't a lot of Arab fashion representatives when I was younger, but fortunately nowadays more and more magazines and fashion brands are getting interested in the Middle East and Northern Africa. Luxury brands try to target Middle Eastern women with modest fashion and the hijab is increasingly becoming part of many designer collections. Last year, Vogue Arabia had its first issue as well. I'm happy to be part of to the growing interest in the beauty of this region.

What was it like growing up in [Northern] Europe?
I didn't feel like I was treated differently as a kid, but unfortunately I see things changing nowadays. People close to me are being treated differently due to their ethnicity and I'm much more aware of racism and stigmatization lately. I feel like there are more tensions between population groups now and Islamophobia is increasing in Europe after all the recent terrorist attacks. Anti-immigrant parties are getting a more and more votes and the media is framing and stigmatizing Europeans with a migration background and Muslims like me. At the same time, I saw beautiful things happen during short trips to Morocco, which is a country with a lot of cultural diversity. More and more young people are using the internet to show their amazing work and skills. I decided that it was the perfect time to leave, because I saw a lot of beautiful things happen in the creative field and fashion industry over there and wanted to be part of something positive.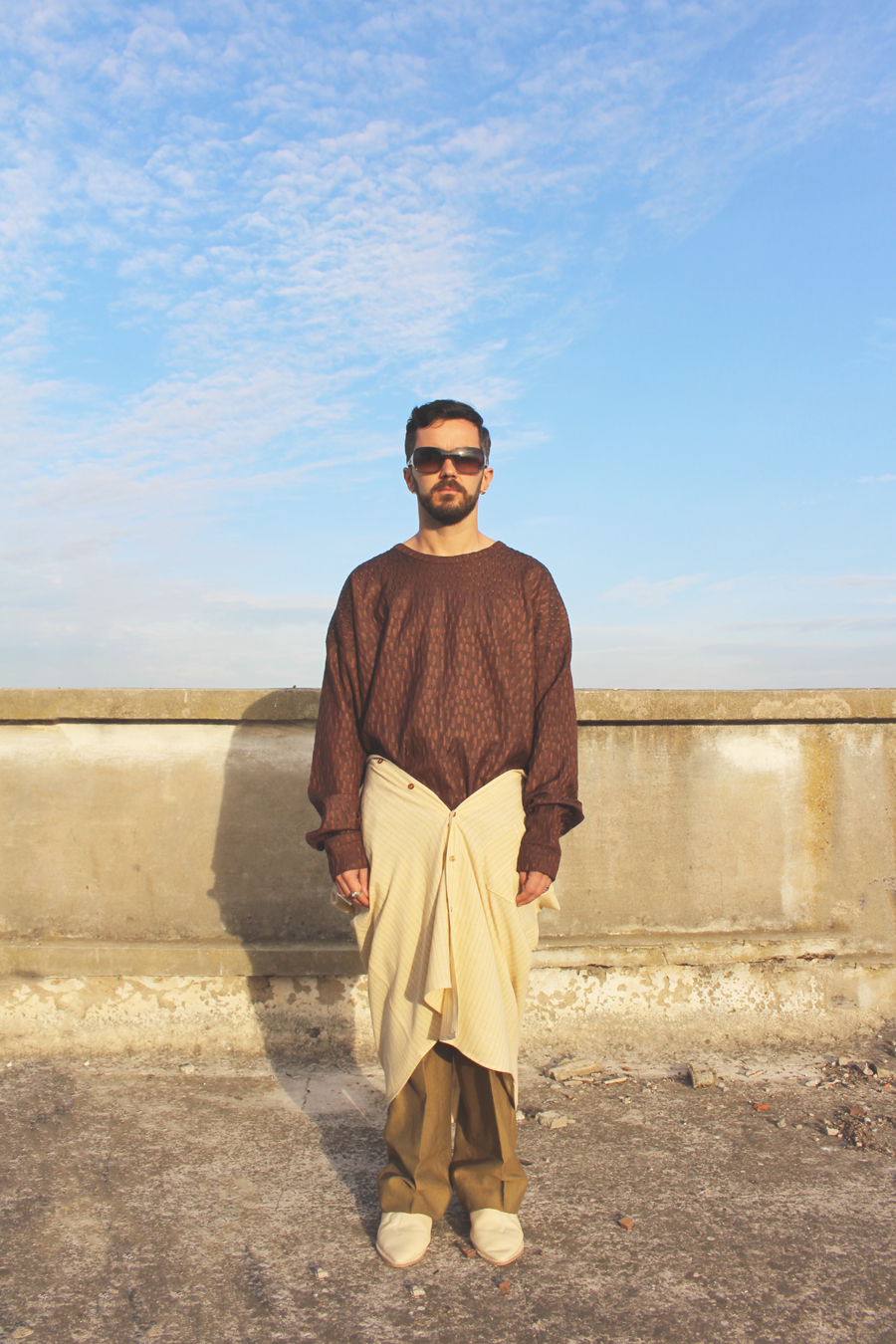 What's happening over there?
A new Morocco is emerging now; a new wave of young Moroccans finding creative ways to demand equality, diversity, and liberty in the country. I see amazing models, photographers, and art galleries popping up in the country and important topics related to human rights, tolerance, and sustainability are being addressed by young people. Something I really like is that traditional handcraft is still big here and young people use age-old techniques and skills past down to them by their ancestors. I learn a lot from working with them and I decided to collaborate with them and focus on handmade products for my brand. I feel like there is a future in handcraft in a time where people are starting to think where their clothes come from and in which circumstances they are being produced.
How did people react to your choice of immigrating to Morocco?
A lot of my friends were supportive, but my parents thought I had lost my mind. They were afraid that I became too 'western' to live here. Their skepticism didn't stop me though; I wanted to connect with my roots, develop my brand, and create something amazing with young artists here. It's a way of reclaiming my identity. My siblings and friends of mine, that are part of the Arab diaspora in the West, want to join me now and come live here as well now they hear my positive stories.

Why did you choose to design unisex clothing?
I believe that fashion has no gender. I grew up between different cultures and realized that the cultures I was exposed to had strict gender norms, but were so extremely different. In Morocco for example, men wear a lot of jewelry and a djellaba — which in the West would be perceived as feminine because it looks like a dress and men are not supposed to wear as much as jewelry as women. All these gender norms and ideas about how we should dress never made sense to me. I want people to feel comfortable to wear whatever they want despite their gender identity.

What are your future goals and aspirations?
I want to continue developing my brand from Marrakech and collaborate with local talent here. I'm planning on opening a store and I want to join a fashion week, but I don't know yet where. We represent so many different stories, cultures, and backgrounds, so it's hard to select which fashion week to plan for our future. In the meantime, I want to keep pushing forward conversations around sustainability, gender equality, human rights and offer a narrative that encourages people to be who they want to be.