Photography Mitchell Sams
miuccia prada deconstructs beauty at miu miu
"When I'm in front of a beautiful dress, I can't stand it, I have to ruin it," the designer explained.
|
03 October 2018, 10:50am
Photography Mitchell Sams
Whether you're an Anna Rubin buzzcut or Kaia Gerber bangs girl, studious stay-in introvert or out-of-control clubber, Miuccia Prada used Miu Miu spring/summer 19 to reassemble the building blocks of Miu Miu and create a wardrobe for any and all. At every turn, Miuccia bounced between beauty and ugliness, softness and hardness, prim perfection and unfinished informality. The message was to ignore the cliches and societal expectations, to embrace the real Miu (Miu).
Launched in 1992, Miu Miu -- the sister line to Prada -- has always sought to express a younger, more reactive spirit while asking the same thought-provoking questions around gender, beauty, dress, and power. All questions that have long fascinated founder Miuccia Prada. "Prada is very sophisticated and considered; Miu Miu is much more naïve," Miuccia explained when System asked about the difference between her approach to her two lines. "The solution, when I am working on Miu Miu, has to come immediately, instinctively, spontaneously, with whatever is available at the moment."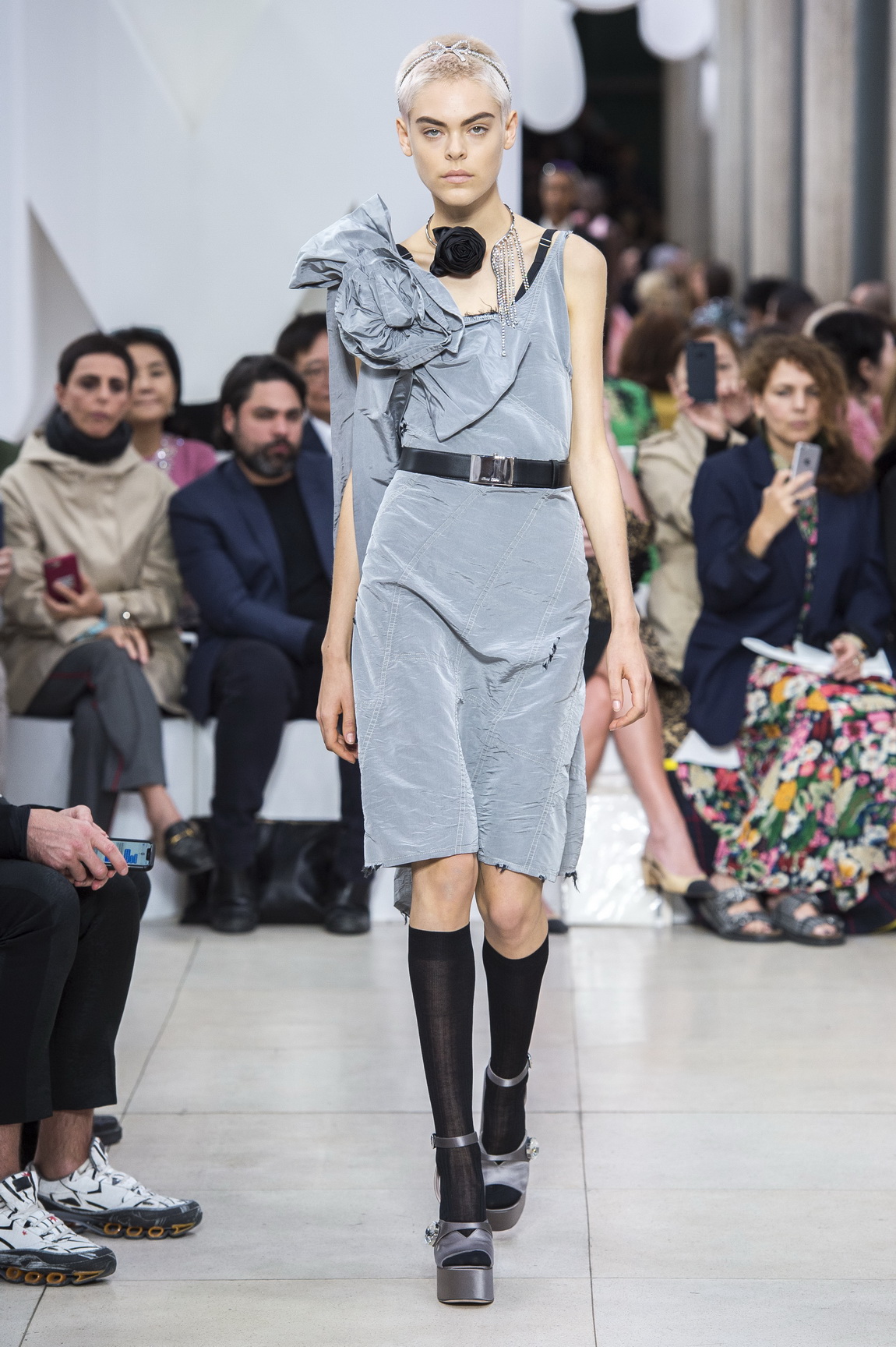 For spring/summer 19, the Milan-born fashion icon was rejecting prevalent beauty cliches and reacting to the fashion industry losing sight of how people dress. Playing with the signatures of her brand, the collection empowered her woman to take what they wanted and wear it how they liked.
Last season, Miuccia collaborated with the Paris-based creative communications agency M/M Paris to create the Miu Miu type -- an alphabet for a new fashion language -- and presented a collection that was a mash-up of subcultures and scenes from the 50s and 80s. The heady cocktail was a call-to-arms for style individuality. For spring/summer 19, she continued the collaboration. Showgoers were faced with suspended sculptural variations of the three letters of Miu Miu which had been turned into diffracted screens onto which projected portraits of made-up girls played out.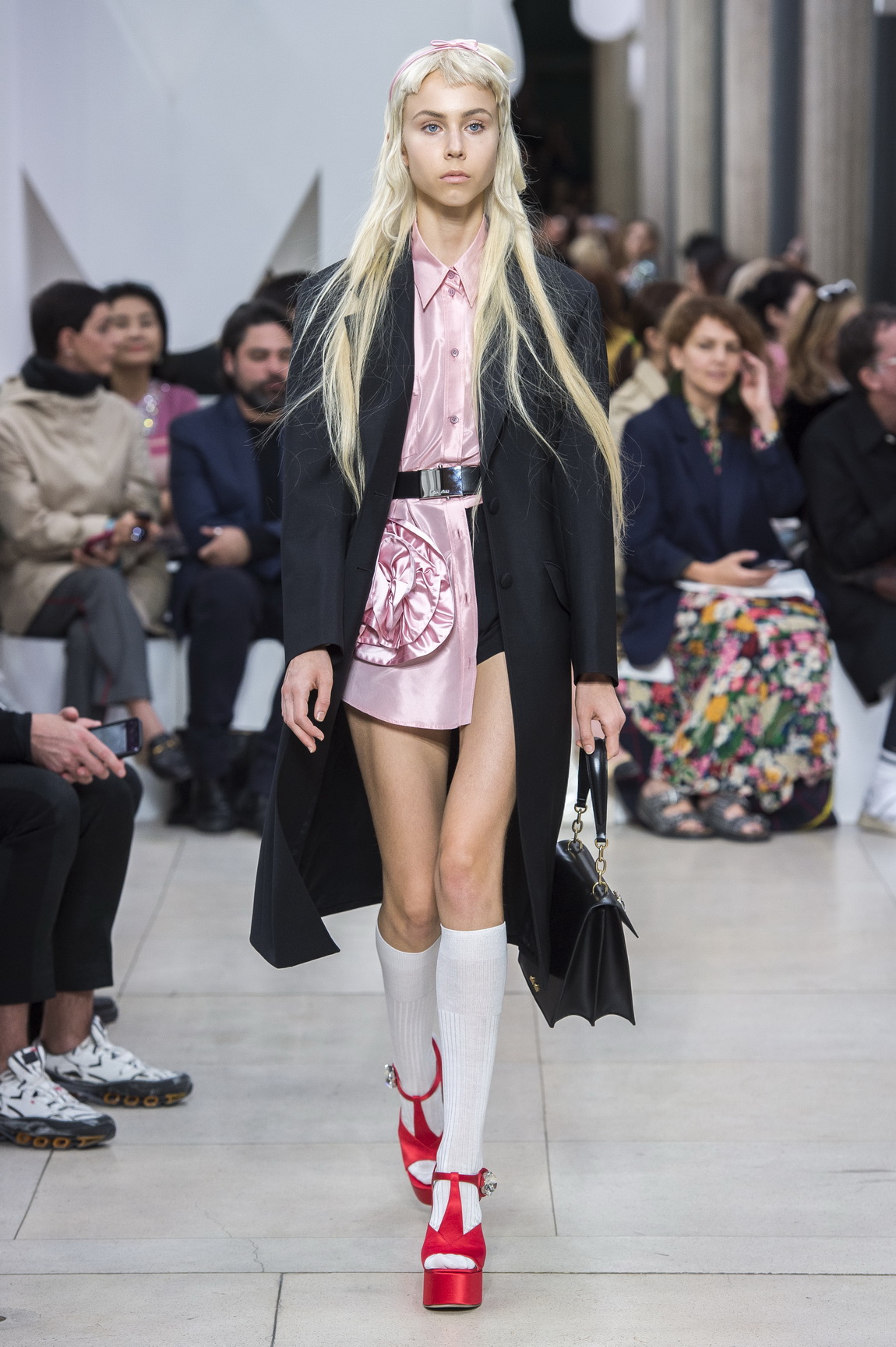 "I was interested in deconstructing beauty," she explained post-show. "It's talking about what's interesting now -- tailoring, glamour, elegance -- and reworking it. That's what I did." Before the first exit, the videos were removed and the suspended letters became a sort of metaphor -- the building blocks of Miu Miu are the building blocks of the wardrobe of now.
Soundtracked by Prince's Piano & A Microphone 1983 -- a collection of unreleased demos recorded by Prince to cassette in a single take -- this was a collection that saw Miu Miu ignore the noise of the wider industry and concentrate on her own creativity. "Is that my echo? Give me the straighter one, turn the lights down, good god," Prince spoke as buzzcut beauty Anna Rubin walked out in a crushed cocktail, bow-adorned frock, followed by a mix of micro-shorts, faux-python pencil skirts, cut-and-spliced denim, more bows, more high socks, more bejeweled heels and so much more. This was Miuccia unplugged. Like Prince, it felt as though she had locked herself away in the design studio with her core team and assembled a collection at her own whim and fancy.
This was no more apparent than in Miuccia's signature poise at walking the ugly/pretty tightrope walk, as she pushed the messier side of imperfection with raw and incomplete finishes on everything; from the exaggerated girly dresses to the 30s-style sequined eveningwear. "When I'm in front of a beautiful dress, I can't stand it, I have to ruin it," she explained. "I've always been against the cliché of beauty." There was a seductive new beauty in Miuccia's decidedly modern reworking of elegance and glamour for generation now. In a season dominated by thoughts around toxic masculinity and fashion's reaction to it, this was a powerful woman designing for powerful women.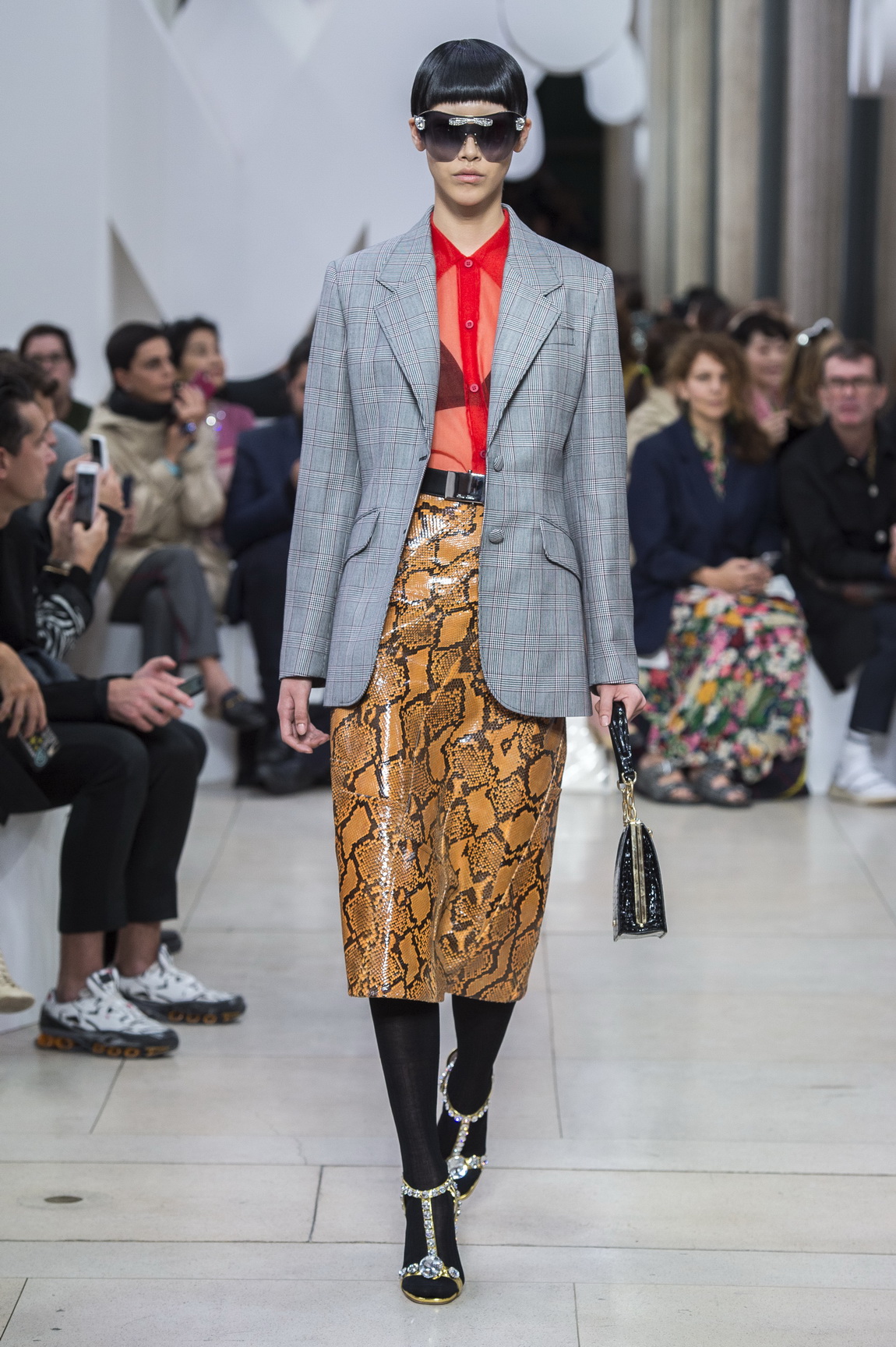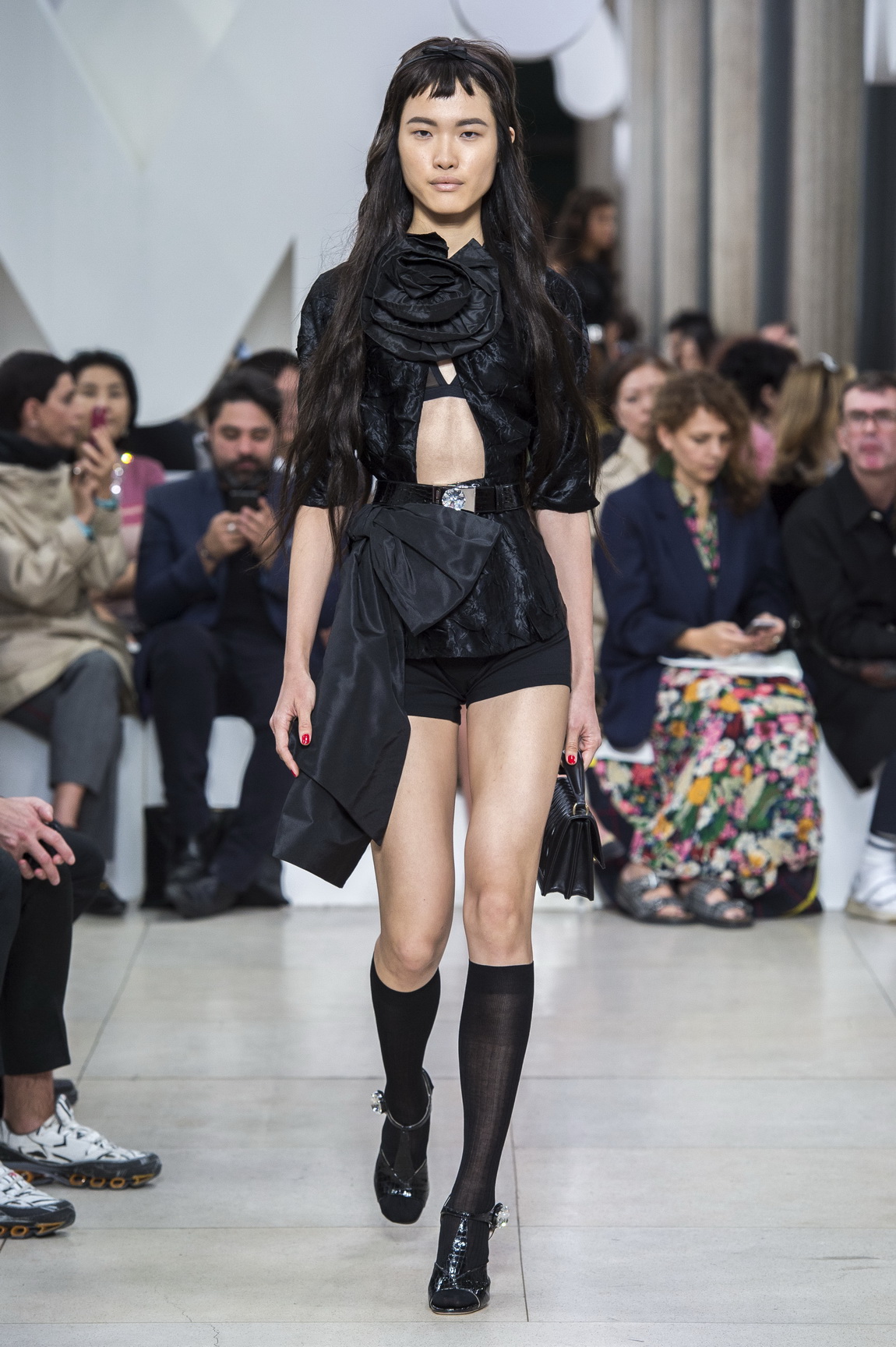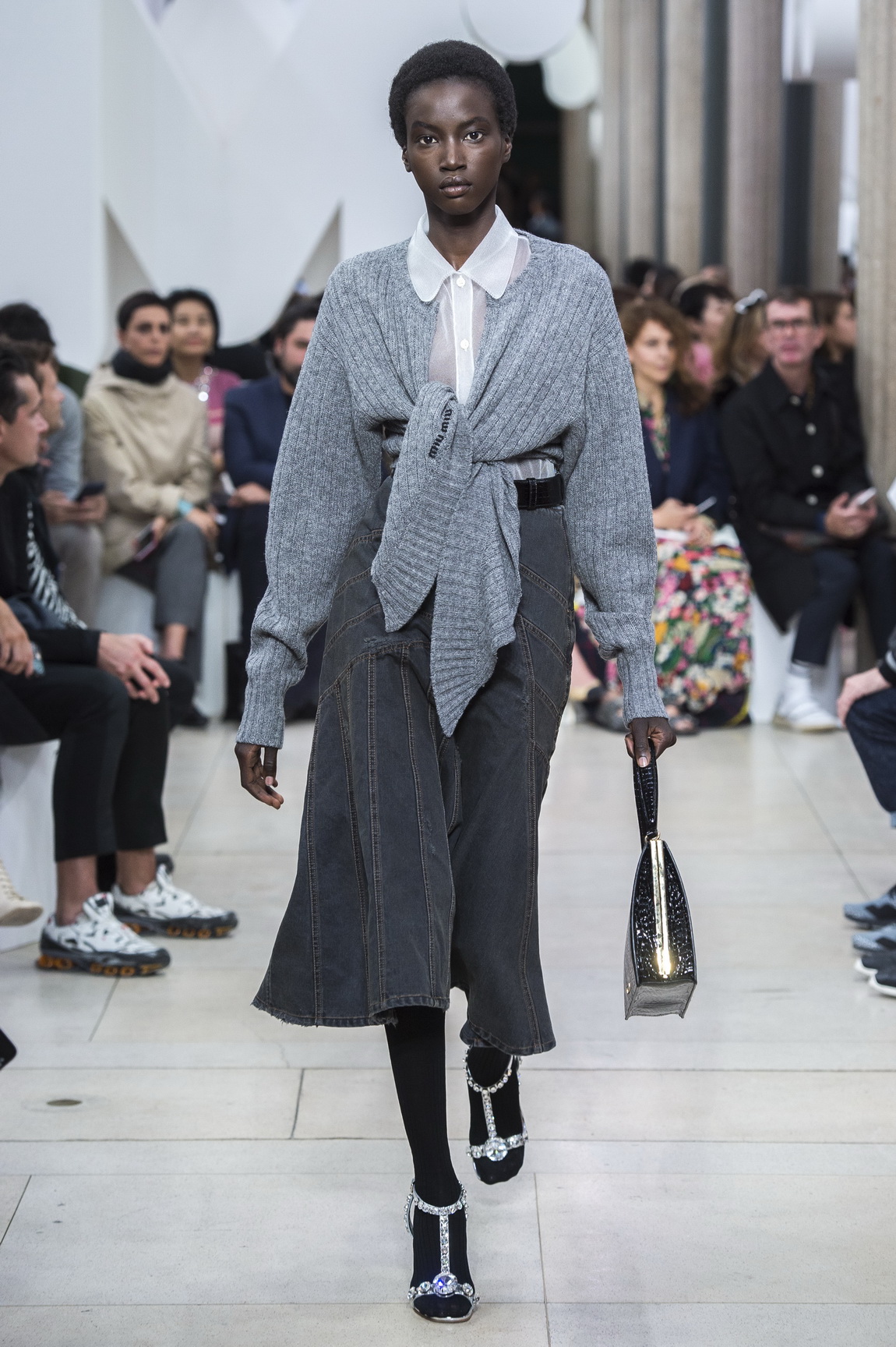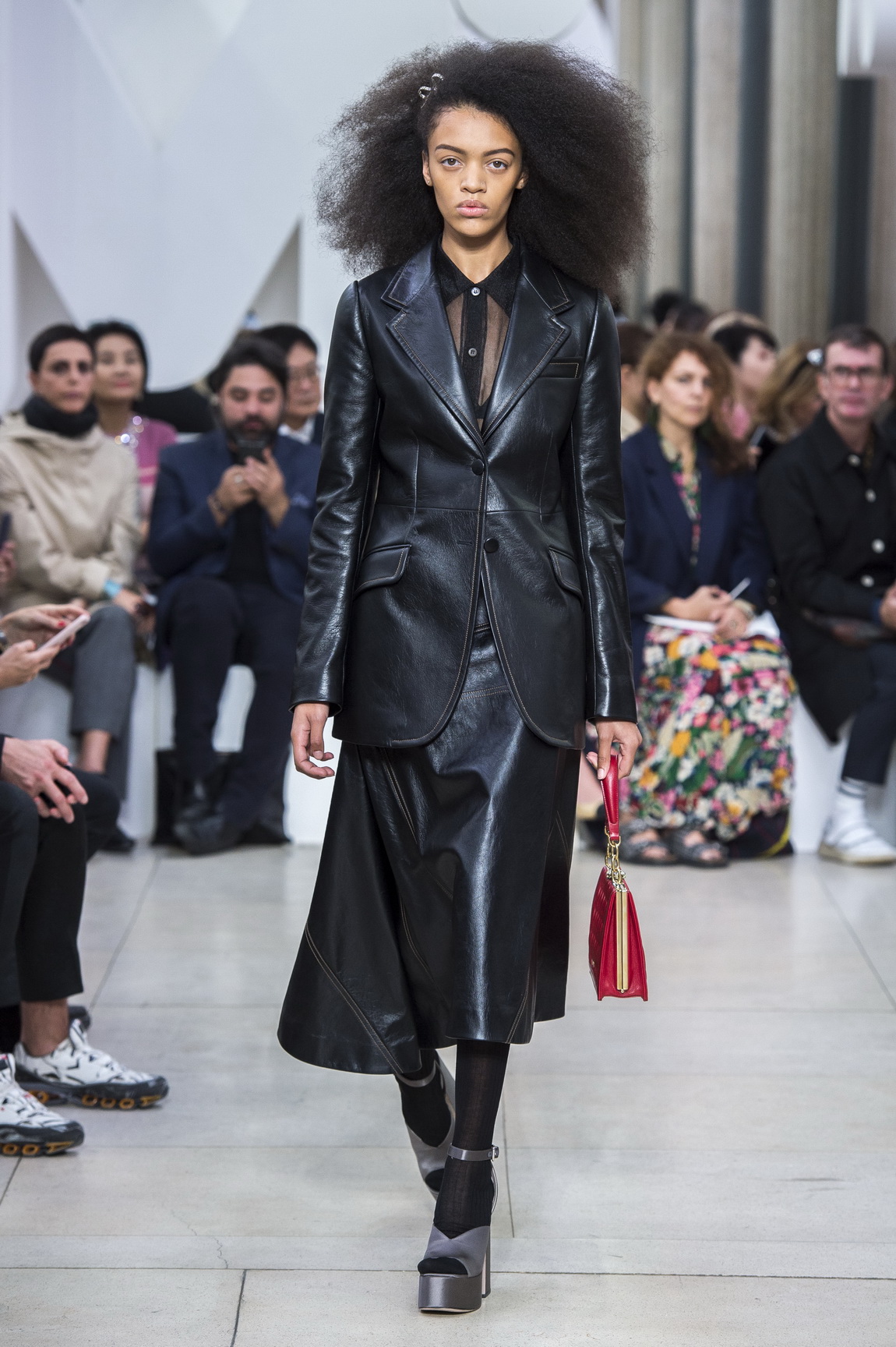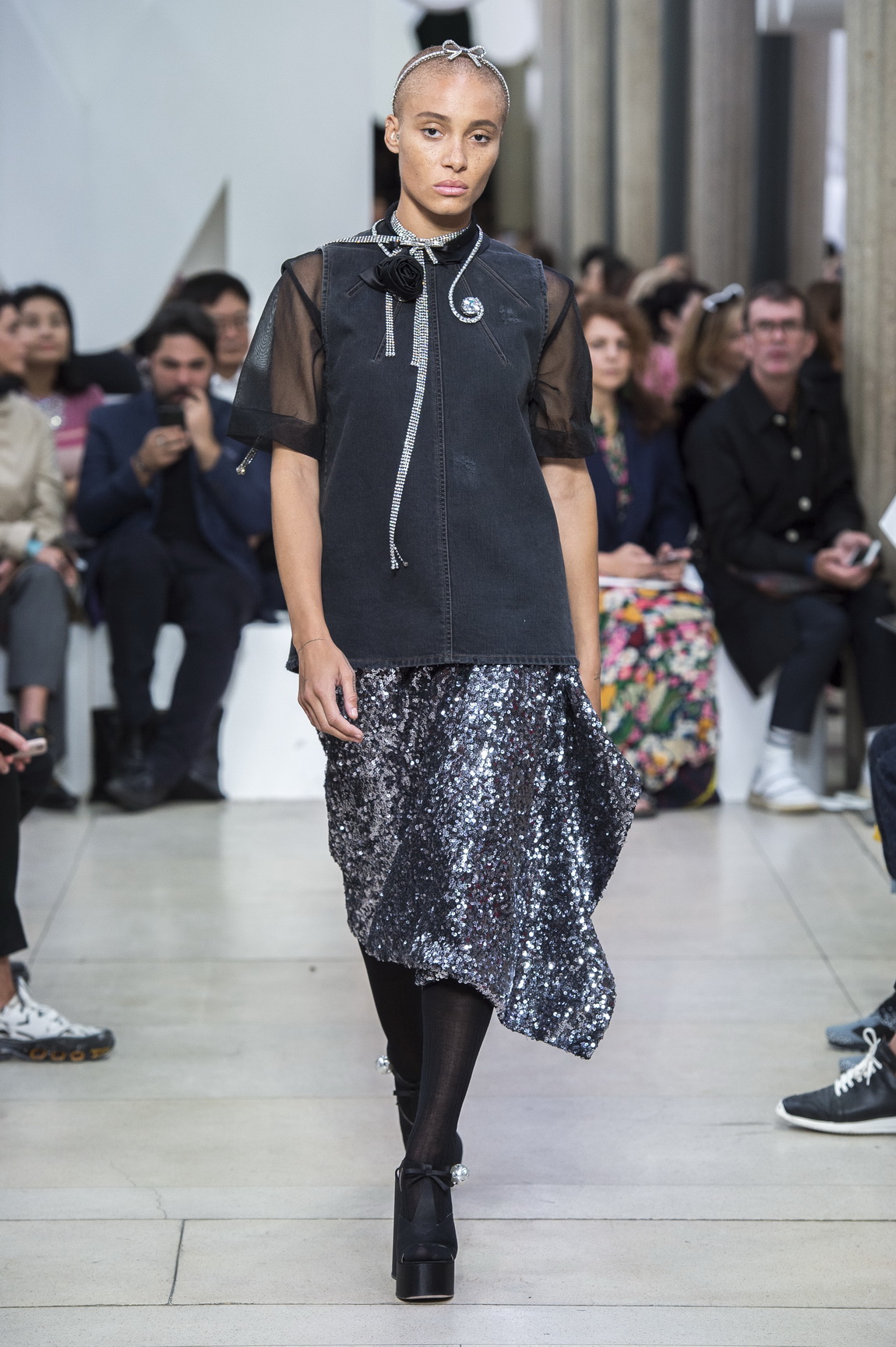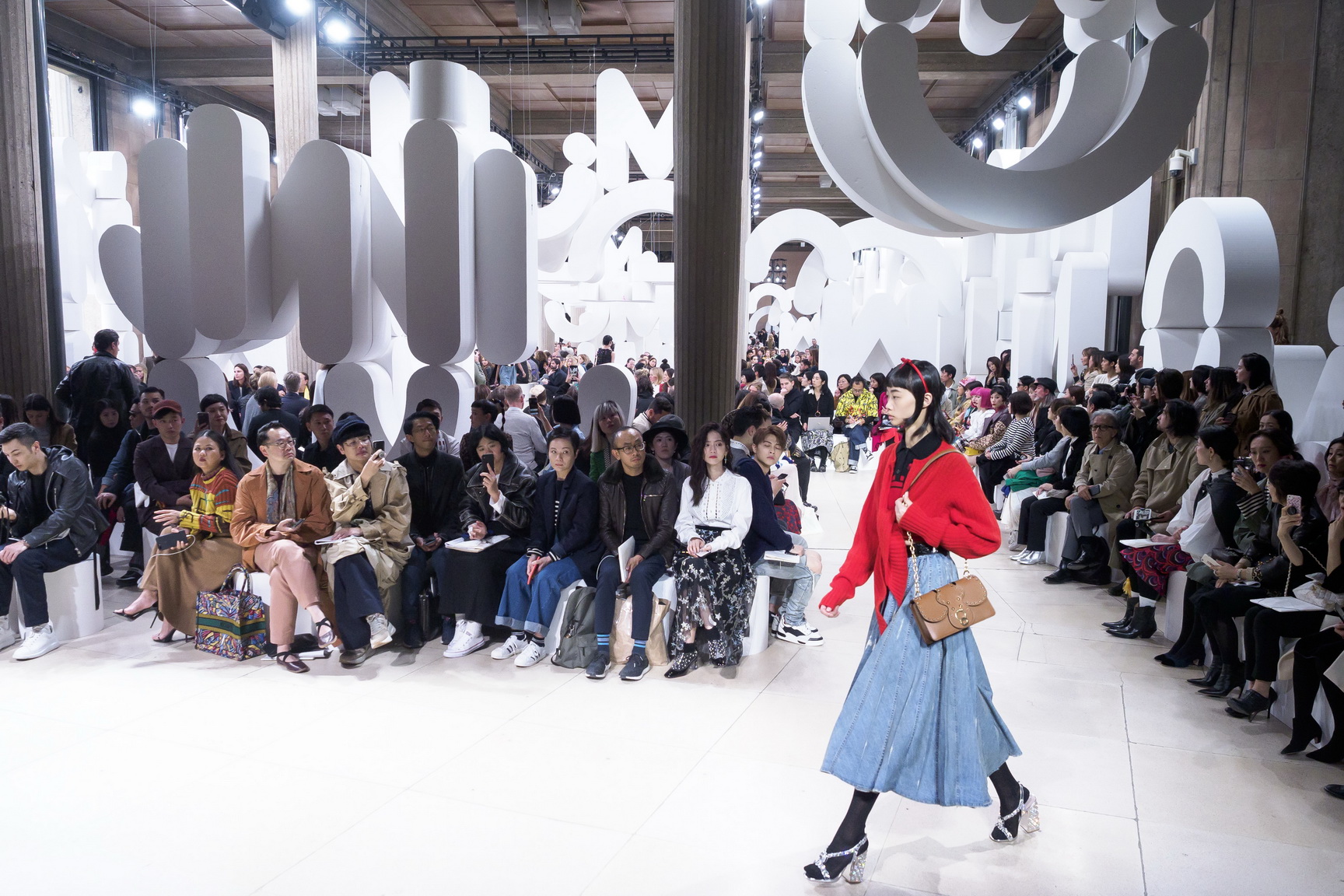 Credits
---
Photography Mitchell Sams
This article originally appeared on i-D UK.