the best things to watch, see and do in the uk this week
It's nearly Halloween! And this week's cultural gui-De is scarily good.
|
29 October 2018, 11:08am
Photography Lewis Khan.
Photography: Saturday Girls
This celebratory exhibition from photographer Lewis Khan is championing women's roles in the British workforce and how the quintessential 'Saturday Girl' position has changed over time. Opening this Friday (1 November), the documentary style exhibition commissioned by JOB TODAY will showcase 10 women from Glasgow, Newcastle, Birmingham, London and beyond who used their Saturday jobs as a stepping stone to enter the workforce, gaining more financial freedom and flexibility in the process.
Saturday Girls opens this Friday 2 November at the Woolff Gallery, and runs this weekend only. Entrance is free.
Book: Beastie Boys Book
They fought for our right to party, so it's only fair that we pay homage to the Beastie Boys with this book by the band themselves, Michael Diamond and Adam Horovitz. Released Tuesday, the aptly named Beastie Boys Book is more than just your typical music memoir, including contributions from Amy Poehler, Wes Anderson, Spike Jonze and many more. Adam (AD-ROCK) and Michael (Mike D), offer a panoramic experience of the band's life in 80s NYC, and features illustration, graphic novels, maps, mixtapes and even some recipes.
'Beastie Boys Book' is released Tuesday 30 October. You can pre-order your copy here.
Watch: Altered States, BBC2
Louis Theroux is celebrating 20 years in the business of making mega documentaries this year, and showing no signs of slowing down. His newest series, Altered States, is classic Louis, as he delves into deepest darkest corners of America and comes out richer and slightly weirder for it. Over the course of three episodes the filmmaker explores birth, love and death, hanging out with polyamorists, examining the moral quandaries of euthanasia and assisted dying and exploring the murky, potentially exploitative financial side of adoption and surrogacy.
Altered States premieres on BBC2 with episode one 'Take My Baby' this Sunday 4 November at 9pm.
Theatre: All You Need is LSD
Arriving at Bristol's Tobacco Factory Theatre this week is this psychedelic theatrical experience from author Leo Butler and directors Paul Hunter and Stephen Harper. Based on Leo's book of the same name, All You Need Is LSD is an immersive jump down the rabbit hole based on the author's experiences as a guinea pig in the world's first LSD medical trials all the way back in the 1960s. Part history, part comedy, part party.
'All You Need is LSD' opens Thursday 1 November at The Tobacco Factory Theatres, Bristol. Tickets and more information is available here.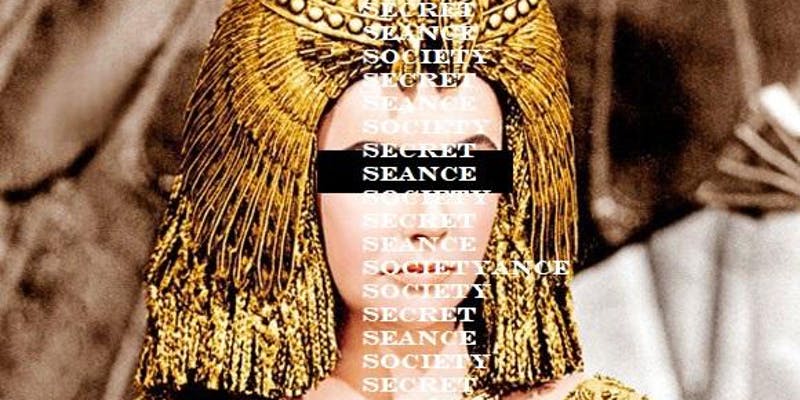 Supernatural: Secret Seance Society -- Cleopatra Resurrection
If you missed out on a Halloween biggie this weekend then fear not! On a dark night in Dalston this Thursday 1 November (All Soul's Day, fittingly) Secret Seance Society will raise an Egyptian queen from the dead. Kind of. Actually it's more of a celebration of Cleopatra, "one of the greatest womxn in herstory" with lots of Egyptian poetry, incense and a big old immersive party which will attempt to consume as much alcohol as the queen herself (she liked an ale, apparently).
Secret Seance Society will be bringing Cleopatra back at VFD from 7:30pm on Thursday 1 November. Tickets are available on the door or can be bought in advance for £15 here.
If you really want to stay with it, sign up here to get the best of i-D delivered to your inbox.