slowthai's rainbow and everything else you need to hear today
The best of new music Friday in one colourful i-D-curated playlist.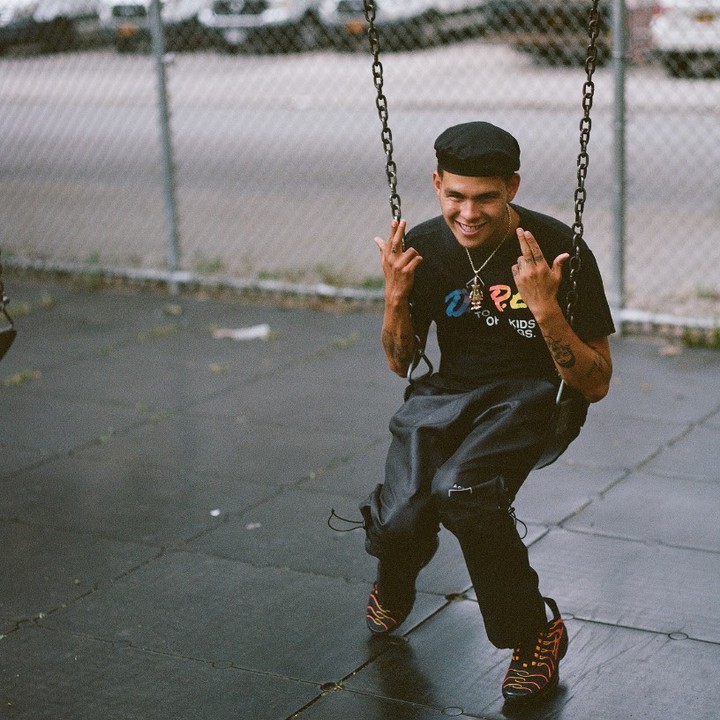 Photo courtesy of slowthai
slowthai is back with another raw, confrontational track complete with in-your-face video. Rainbow, produced by Kwes Darko and JD Reid, provides a space for the Northampton rapper to question racial stereotyping and issues around identity and oppression. In the visual he is apprehended by police before transforming into King Kong, escaping up Big Ben and eventually getting shot down. "You stereotype people who've been stereotyped and pushed down their whole lives when everyone should be lifting each other up and pushing each other to the top," slowthai said during a 1Xtra interview this week. "You can't have a rainbow without a little rain, so you've got to work through the pain to understand something beautiful". On release he declared that if the video gets "2 milly first month... I'll cement my balls in a toaster". So maybe let's hope it doesn't get that many views.
After teasing them out on YouTube, Tyler, The Creator has released his glorious Cherrybomb instrumentals on spotify. Our favorite, FIND YOUR WINGS makes for a dreamy opening to this week's playlist. Another Cherry now, courtesy of Canadian cutie Ryan Hemsworth who has remixed Rina Sawayama's poppy pansexual awakening. Ryan's previous collaborator, Chinese rapper Bohan Phoenix (who has also worked with his Chengdu neighbors Higher Brothers) is back with a new single today called One Two Three, produced by largely unknown LOFiMAKER. It's very good.
There's also new stuff from Greentea Peng, Keith Ape, GKR, Alice Longyu Gao , Maggie Rogers, Lil Silva, Kurt Vile, Yak and more. And we'll let The Prodigy and Ho99o9 wave you off into the dark now with their furious Fight Fire with Fire. Enjoy!
This article originally appeared on i-D UK.