zoey deutch plays an oversexed teen vigilante in this dark coming-of-age comedy
'Flower' is a powerful and hilarious take on the double standards attached to women's sexuality.
Courtesy of The Orchard
Flower is a dark coming-of-age dramedy addressing the same issues of abuse and representation that Hollywood is facing right now. Zoey Deutch plays Erica, a rebellious 17-year-old trying to raise money to bail her dad out of prison, by having sexual encounters with men and then blackmailing them. But Erica's scheme — and life — is disrupted when her troubled would-be stepbrother Luke (played by Joey Morgan) arrives from rehab to live with her family, and they launch a new plot to take revenge on his perverted teacher (played by Adam Scott).

"We're grateful," says director Max Winkler on the phone from Los Angeles. "We made this thing for half a million dollars and like, three rolls of scotch tape. The fact that this movie, which is so personal for both of us, is out in theaters now — we feel like it's a privilege." After all, not everyone gets to speak to the most pressing issues in their industry in such a public forum.
Flower is a powerful film for the #MeToo movement, exploring the complexities of sexual assault and consent with every plot twist. It also directly (and obliquely) addresses double standards in film and daily life. In one scene, Erica hits back at Luke for criticizing her promiscuity, saying, "If a dude goes around eating a lot of pussy no one calls him a slut."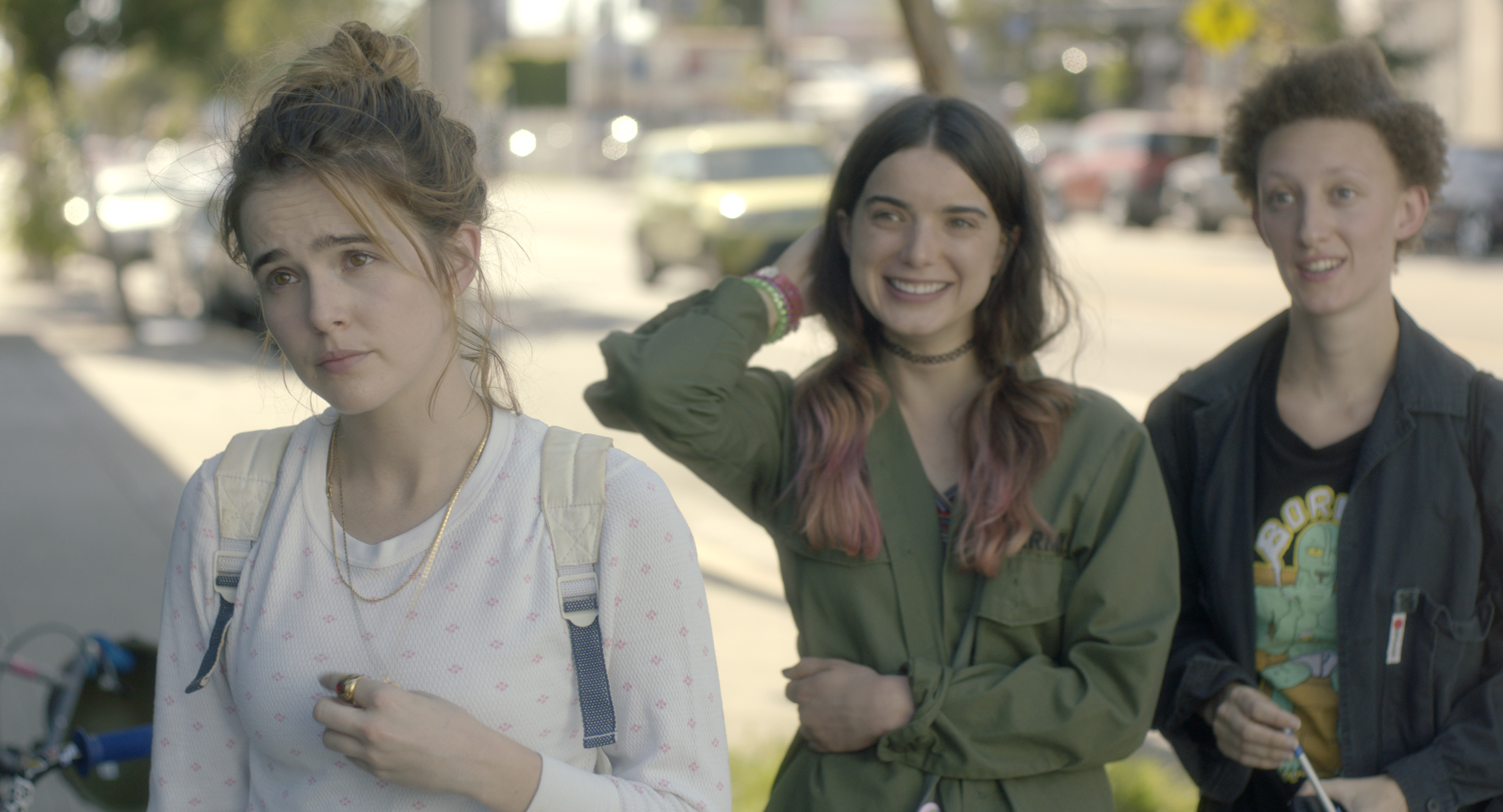 Max said Flower's script felt fresh because of its complex lead female character and progressive principles. "It reminded me of Risky Business and Ferris Bueller and all those types of movies," he says. "But with the exception of John Hughes, who obviously wrote women beautifully, none of those movies ever had female leads. I was so caught off guard that there was this character that felt like one part Travis Bickle from Taxi Driver and one part Jim Stark from Rebel Without a Cause. And the fact that it was a female character immediately excited me."
Flower also deals with addiction and various disorders, but the film is rewarding in its rare ability to not sacrifice humor for substance. Erica doodles penises constantly, calls herself "the dick whisperer," and wears a T-shirt with "Daddy" on it while trying to pick up an older guy at the supermarket. But Flower is just as tender as it is hilarious. Tim Heidecker plays Joey's dad, Bob, with such sensitivity you almost forget he's forged his career as a surreal comic. Flower also joins Lady Bird in navigating the territory of complex mother-daughter relationships, with Laurie (played by the brilliant Kathryn Hahn) behaving more like a sister than Erica's mom.

The original script was penned by Young Adult author Alex McAulay, and made the prestigious Black List of best unproduced screenplays in 2012. But it was considered too edgy to make into a film — until Max received a copy. With Alex's permission, Max revised the script with his writing partner, Matt Spicer, who directed Ingrid Goes West — a dark social media satire that also has an unapologetically brash young woman at its center. "We set it in the San Fernando Valley [in Los Angeles], which was a really important part of my childhood," Max says. "I spent a lot of time being a fuck-up there: getting kicked out of school, riding my bike, and plotting revenge in parents' garages."
Zoey felt an immediate kinship with the character of Erica when she read Max and Matt's revised script. "My jaw dropped, my heart sank, my brain exploded. I was like, 'There is no chance in hell I'm not going to at least do my best to fight for this opportunity to play this character, because of her fierceness, her moxie, her brilliance, her give-no-fucks attitude, her moral ambiguity. Usually, when it's a woman, this translates as 'unlikeable', but Erica was never concerned about being unlikeable." Zoey then adds, "In general I'm not concerned with characters being unlikeable. I do tend to be concerned about characters being unrelatable, but I felt she was so deeply relatable in her quest to attain and receive love, but not knowing how to accept it."
Watching the film, you wouldn't guess that it was written and directed by men, and that's exactly how Max wanted it. He hired a number of women in key roles — including unit production manager Maritte Lee Go, consulting producer Caroline Goldfarb, and editor Sarah Beth Shapiro — to make sure the film was authentic. He says accountability and input from women was crucial to the film.
"It was the only way I would make the movie, and the production company was really supportive of that. I said 'I really want to make this movie, and I don't want to discount myself from being a director on it just because of my gender.' I think the more you can put yourself in other people's narratives, the better. You just have to be smart about how you do it."
"I'd never been on a set with so many women, and I found it to be by far and away the best one I'd ever been on," he continues. "I would say probably 90% of our department heads were women. Empowering them and empowering the actors, and Zoey specifically, to tell me, 'No, that's just how a guy would write a woman, that's not how I would say this,' or 'It isn't what she would wear,' was helpful." Zoey adds, "It's the little things that really make a difference."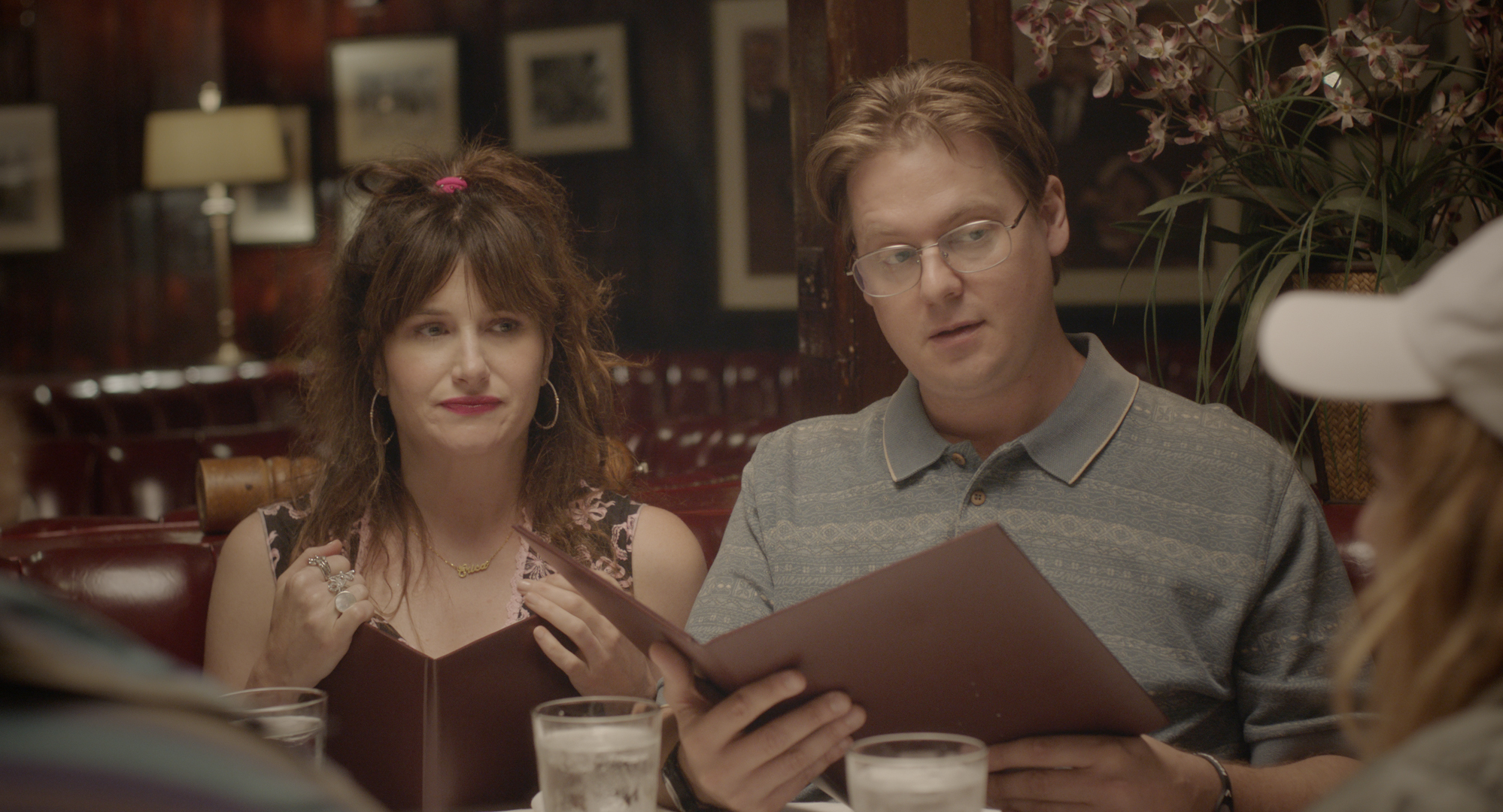 Zoey was instrumental in making the writing in Flower — specifically her character's dialogue — believable. "I was 20 when we shot the movie, which isn't so far from 17, and I just wanted to be careful about not using dialogue that felt too trendy, because when it's trendy it goes out of trend," she says. She and Max also attended therapy and read books as part of their research. "The books that we read were like, Go Ask Alice, and Reviving Ophelia, which is a lot about female teenage angst and struggle," Zoey says. "And we were always talking about consent." If only more films employed the people they're intent on portraying. Flower's an important, deeply felt, and hilarious step in the right direction.