watch donald glover recreate tlc's music video for creep
In other Glover news, he's taking Childish Gambino on tour.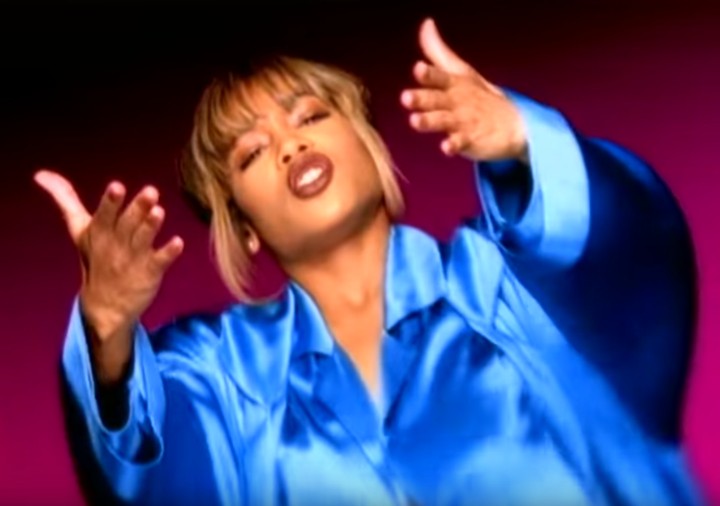 Fun fact: TLC's Creep is based on one of T-Boz's true stories, in which her boyfriend wasn't paying her enough attention so she started creeping on other guys to make him jealous. Fun fact two: apparently Left Eye was really unhappy with this revenge orientated angle, and threatened to wear black tape over her mouth in their slinky silk pyjama-heavy video. Fun fact three: Donald Glover just recreated the music video for " Creep," PJs and all.
That is, admittedly, a somewhat roundabout way of getting to this superb deleted scene from Glover's show Atlanta that was inexplicably left out of the final cut. But the more we know about TLC the better, and the more footage we have of TLC and Glover together, the merrier. In the clip, shared by Atlanta executive producer and director Hiro Murai, the men of the show — played by Glover, Brian Tyree Henry and Lakeith Stanfield — swig on some wine, toot on a zoot, then launch into a very silky rendition of the video, compelling us to wonder what other beautiful snippets of content have been rudely left to die a painful death on the cutting room floor.
In other Glover news, he's just announced that he's going on tour with Vince Staples. Great news for Americans: 19 US dates have been announced at present, some of which will also feature support from Rae Sremmurd. Bad news for everyone else: there are no non-US dates currently. Hopefully this is all set to change, because we need to make the most of his musical self while we can. Last year he announced that his next Childish Gambino album will be his last, saying, "There's nothing worse than like a third sequel, like a third movie and we're like, 'Again?'" He added, "You know, I like it when something's good and when it comes back there's a reason to come back, there's a reason to do that."
Take it from us Donald: you're good and there's a reason for you to stick around. Our eardrums need you.
This article originally appeared on i-D UK.