this photographer takes intimate portraits of people with scars
From burns caused by domestic abuse to post-surgical wounds, Sophie Mayanne's Behind the Scars series is a wonderful celebration of the unique beauty of scars and the powerful stories of recovery and acceptance behind them
In popular film culture, facial scarring is shorthand for evil — a defect reflective of the flaws within. Just think about it, there's Scar in The Lion King, Batman's The Joker, Dr Evil and most Bond villains worth their salt. Beyond the screen, we seem to view scars with a mix of fear and fascination. What is that? How did it happen? Does it still hurt? What does it feel like? One person seeking to change this stereotype is Cardiff-born photographer Sophie Mayanne, whose Behind the Scars portrait series is a celebration of the unique beauty of scars and the stories of recovery and acceptance behind them.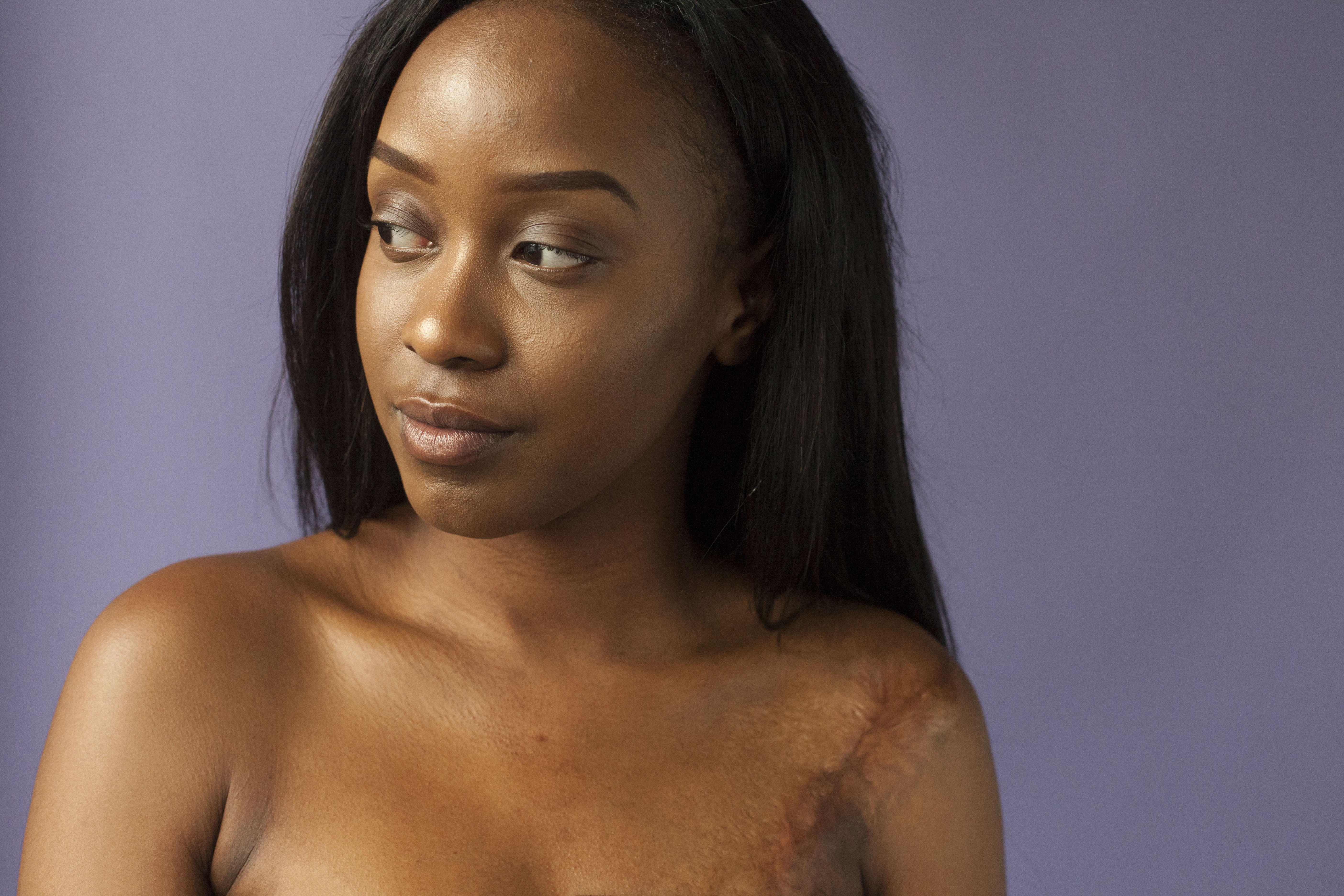 "I've always been interested in the individual," Sophie says. "As a photographer, I have the ability to influence people with the work I create. I could stick to showing one kind of beauty or I could be honest and diverse. Behind the Scars celebrates scars of all shapes and sizes, and the stories behind them. It features men, women and children, surgical scars, accidental scars... I think it gives people an insight into the resilience of the human mind, and body, and recognizes people's journeys to self-acceptance and the changes you can go through in life. For many people sitting for a photograph is a trophy of the journey they've been on. The stories show courage, acceptance, and beauty in all forms."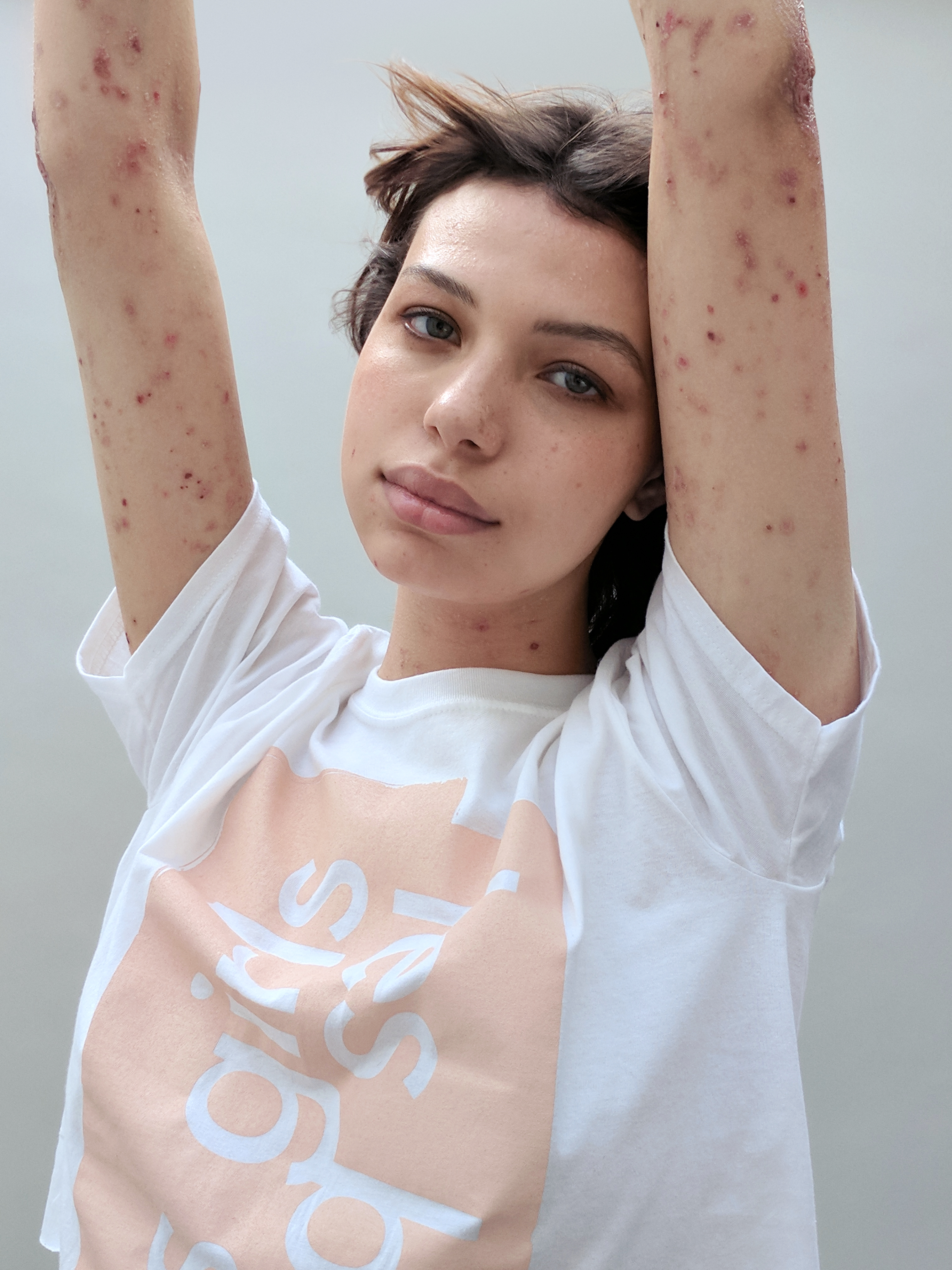 Sophie's subjects range from babies like the beautiful Faith — whose keloid zipper scar is testament to the loving nurses and doctors who cared for her during and after open-heart surgery — to Rob, whose ear was bitten in a bar fight. "I do my best to encapsulate the person's personality. I want you to look at the photograph, see their smile, understand their story and take something away from it. One touching image features Rosie Mallows, who suffered a serious motorbike accident, and poetically explains how she began to see her scars as a map of her life.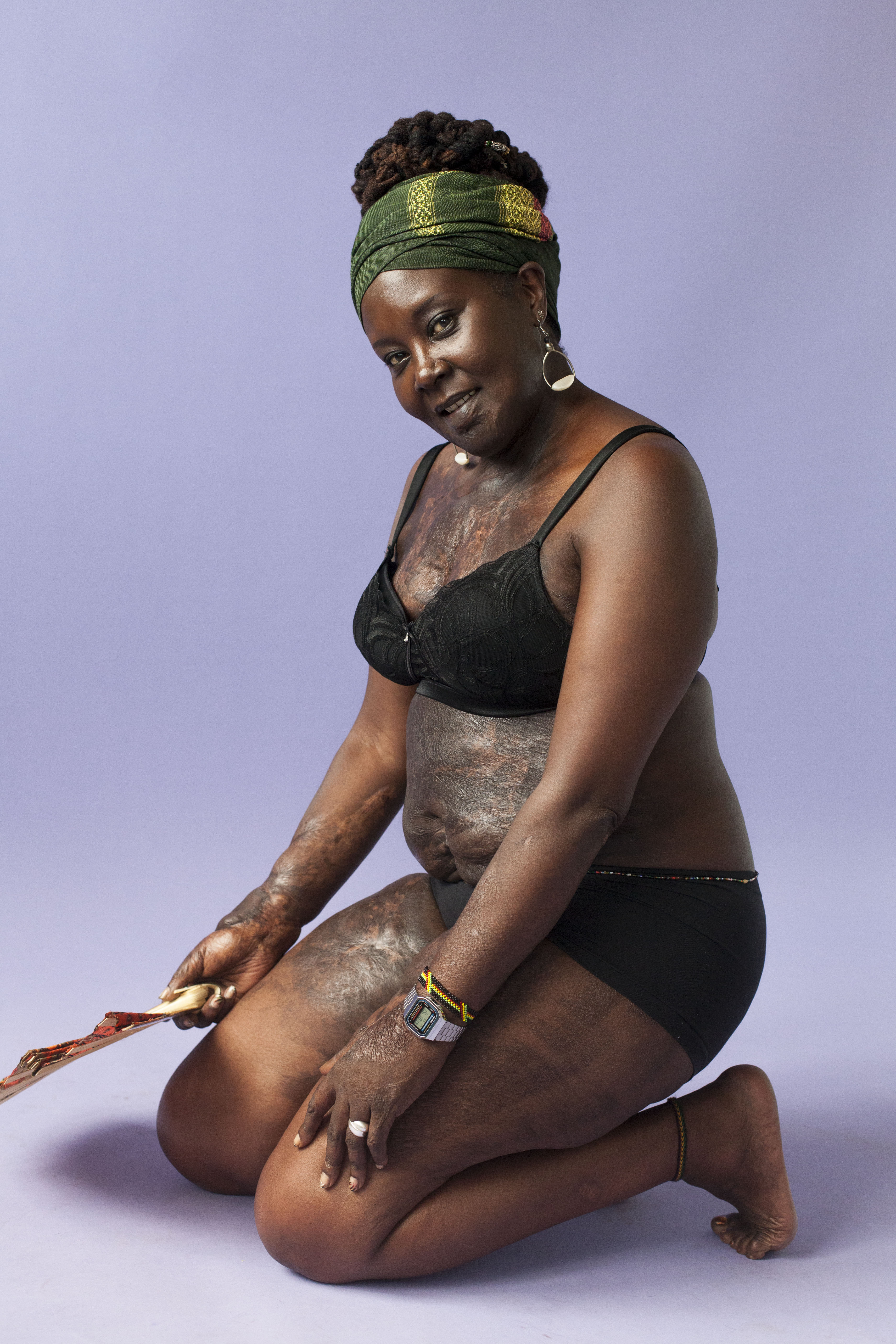 "Everybody I shoot writes up their story in an exercise book beforehand," Sophie explains. "There is sometimes a bit of nervous giggling involved, and quite often we end up using the reflector to create wind, so everyone has a bit of fun on the shoot." However, even with her photographic experience Sophie can still find the process a little tricky. "Sometimes I have really creative challenges of trying to get scars on opposite sides of the body in the same photograph, which often results in some weird and wonderful posing, which always ends in laughter. It's a massive privilege to share in their stories, and as the project has grown people have begun to support each other in the comments, and connect with others who have had similar experiences. So the whole process from the photoshoot to posting an image on Instagram is really beautiful!"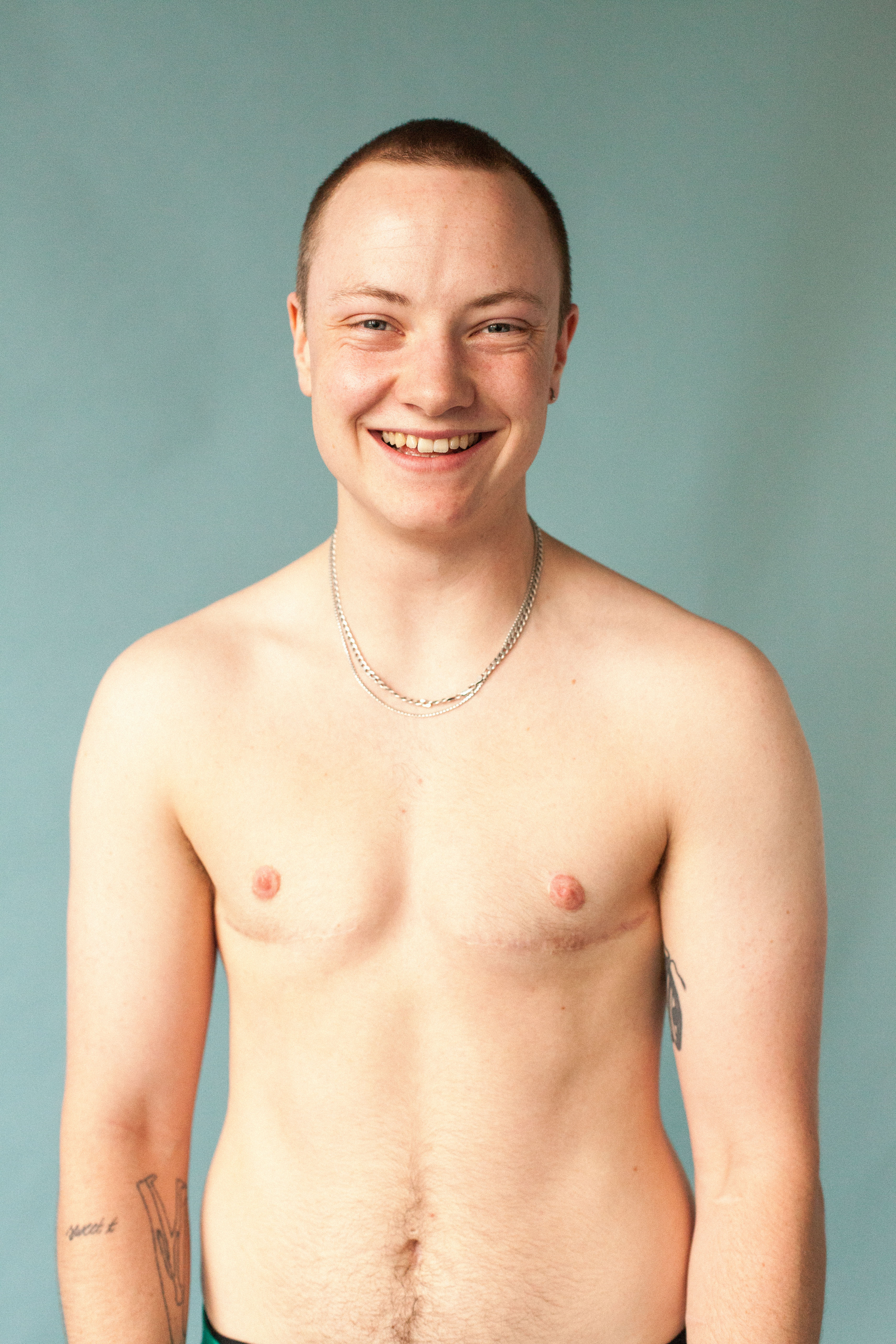 Only a year into the project, Sophie has a long way to go. Her current aim is to photograph 1000 people, all with a unique story to tell, and hopefully turn it into a book. "Ultimately, I want to continue sharing more diverse content, creating imagery that is inclusive, that represents men, women and children of all walks of life, abilities, color, size... I want to create an environment where people to co-exist in a photograph without fear of being compared. Hopefully the more imagery that exists challenging beauty ideals, the more of a shift we will see.
Until then, Sophie's Behind the Scars series will be on show in York at the Norman Rea Gallery from May 7th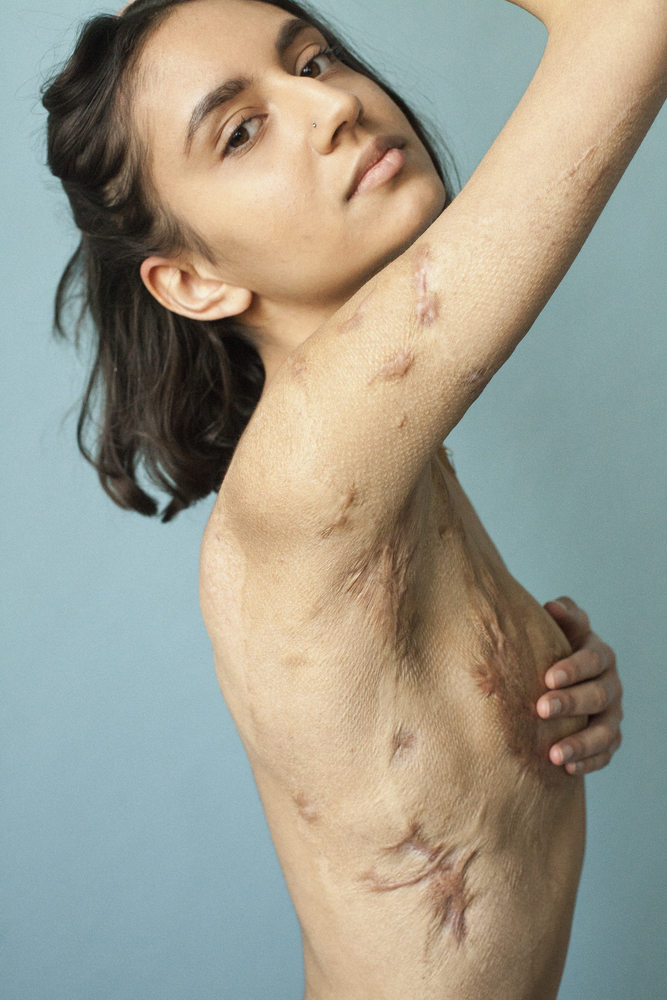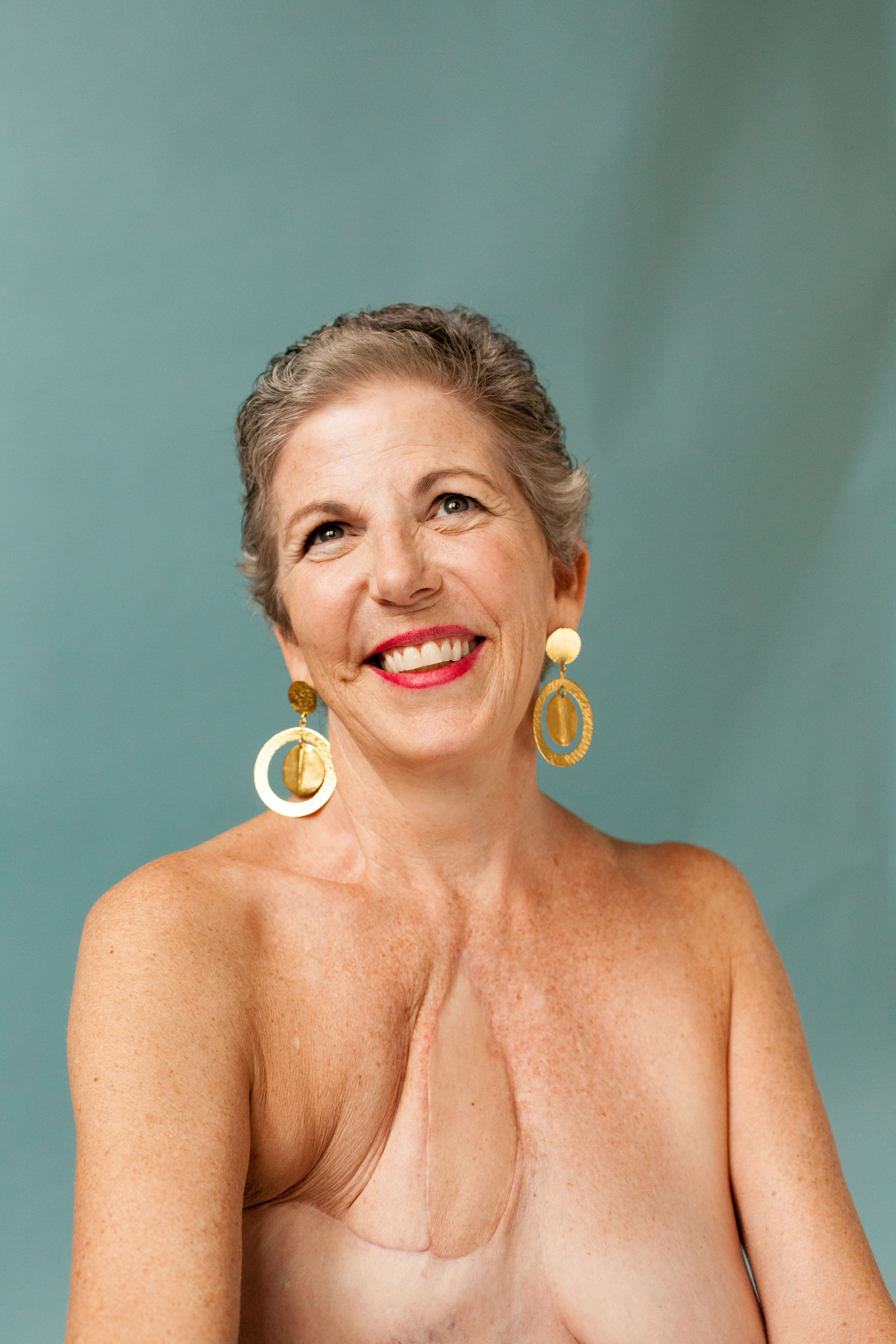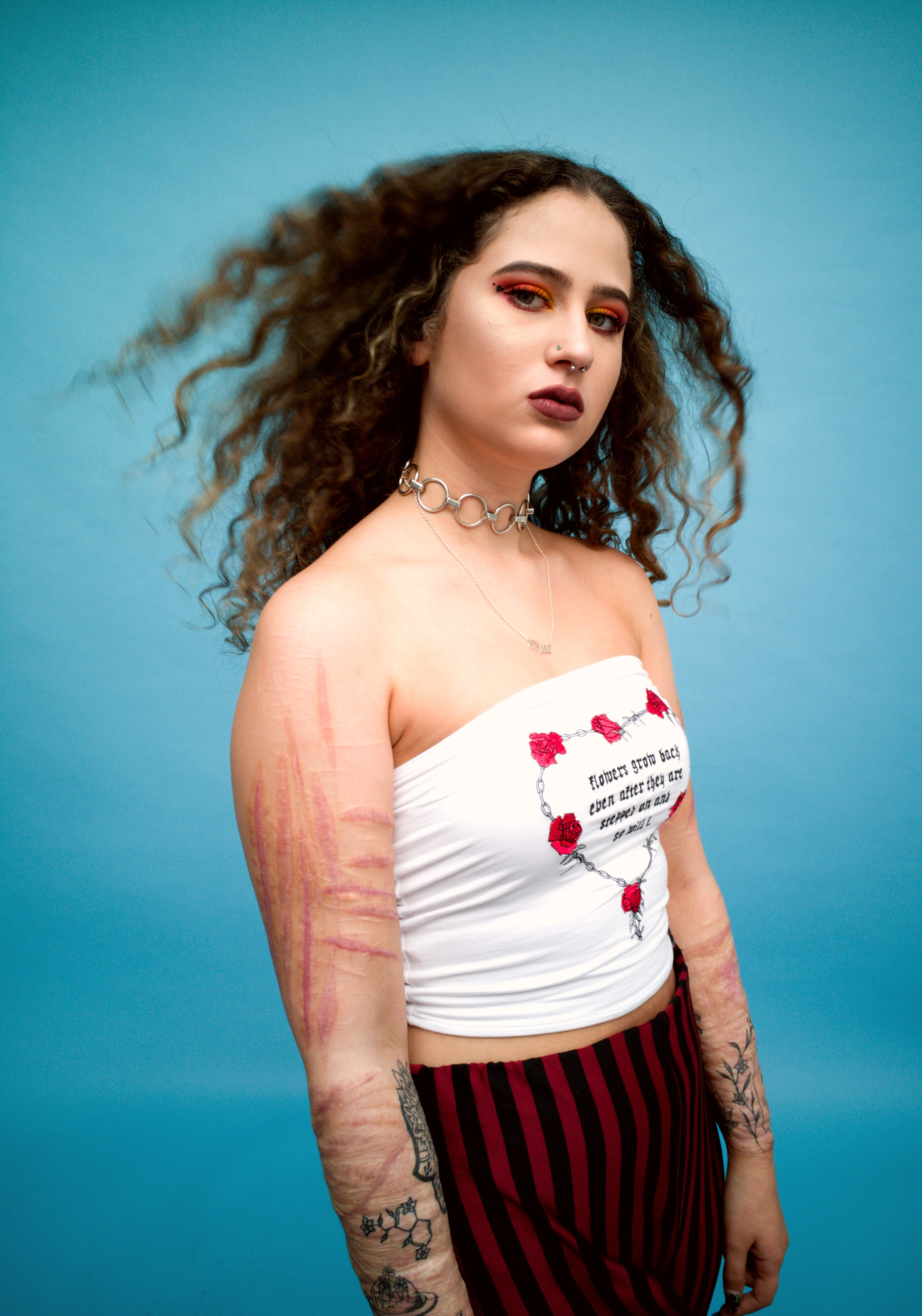 This article originally appeared on i-D UK.