what after louie taught me about queerness post-aids crisis
Vincent Gagliostro's new drama addresses the intergenerational divide felt within the queer community.
As a budding baby queer growing up in a woodsy Seattle suburb, I worshipped at the gay altar of New York City by buying tickets to the movies. When I lacked community in my predominantly Catholic high school, I saw family in the houses and balls of Paris Is Burning and the drag pageants of The Queen; I would've died for an invitation to Justin Vivian Bond's carnal carnival in Shortbus; I studied interview after YouTube interview with the Limelight club kids after watching Party Monster for the first time, seeing bits and bobs of myself in their interior lingo and larger-than-life fantasy outfits(dare I mention Rent?). By 19, a tattoo on my left shoulder had transposed an image of Audrey Hepburn from Breakfast at Tiffany's inside the lights of Guadalupe, and I knew where I belonged.

It was to be a spiritual homecoming when I inevitably moved cross-country some years later. But the New York I inherited was a different beast. Beneath a cataclysm of high rents, lightspeed gentrification, and $15 avocado toasts, I dove into a queer community grappling with its own scraggly history, scarred and divided between a generation of those who struggled through the gay rights movement, then the AIDS crisis, and those who, like myself, benefit from the successes of that struggle, living in a time and place where the disease is now manageable and many forms of queerness are more-or-less normalised. This is the New York depicted in Vincent Gagliostro's new film After Louie.

The film follows Sam, portrayed by Alan Cumming, a mid-50s chain-smoking artist who lived through the early years of the HIV/AIDS epidemic and was an activist from ACT UP. Cumming's character shares numerous biographical similarities to Gagliostro himself, who in 1987 became a founding member of ACT UP and created many of group's iconic protest graphics. In almost every scene, Sam, wrecked with survivor's guilt, is tormented by the loss of his friend, William, a writer whose book about a former lover named Louie lends the movie its title. Trapped within his painful memories, Sam's story is spliced with reels of William as he lies in his bed, decaying from sickness in the late 90s, which Sam intends to repurpose for a new video art project. The enterprise is met with mixed feelings by his gallerist (Justin Vivian Bond), who tells him repeatedly that "No one wants to see this" and his friends, who maintain their own complicated memories of William.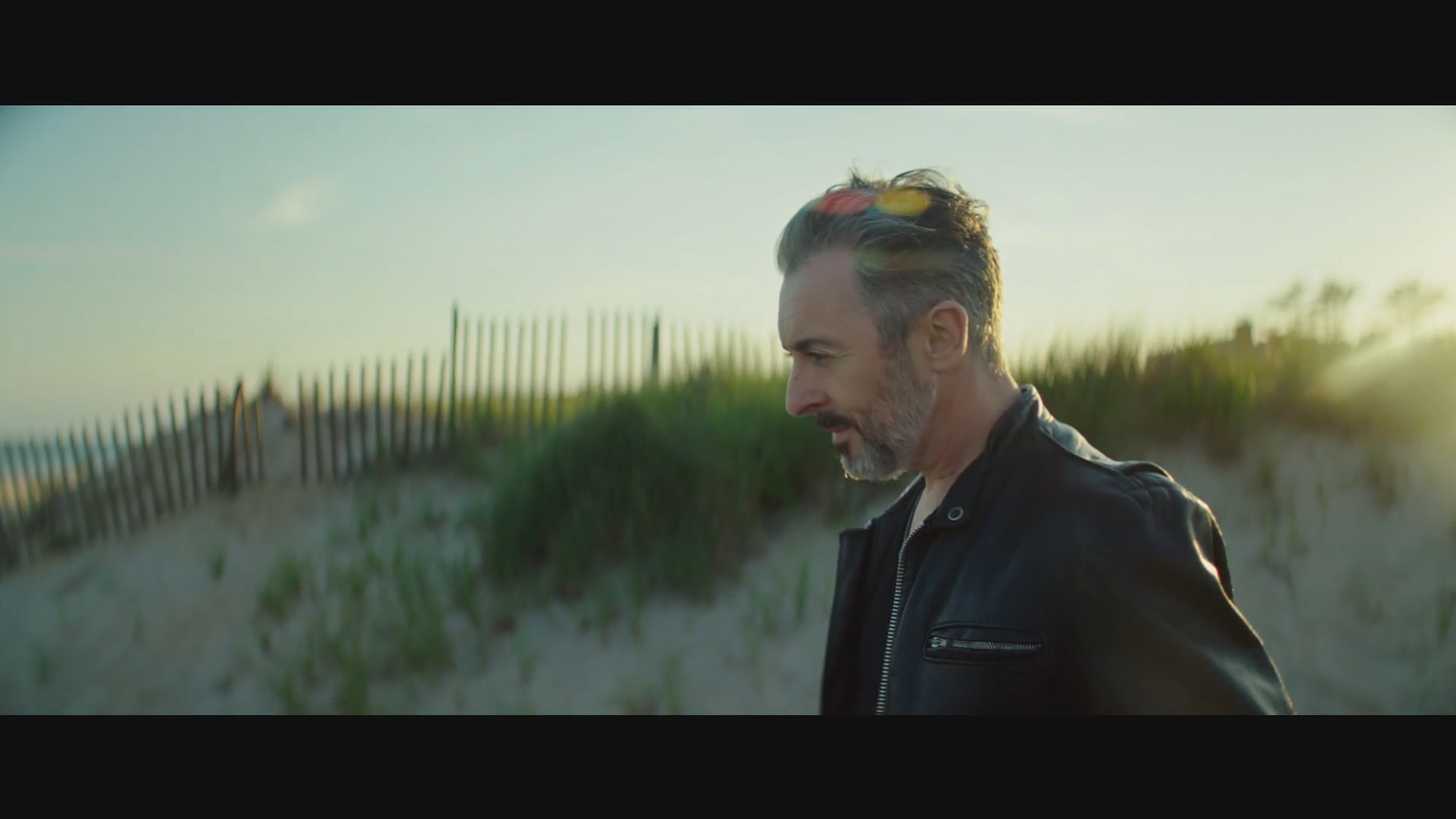 Sam meets Braeden (Zachary Booth), an attractive and uncomplicated twenty-something twunk and the film's mouthpiece for the younger generation, in a Manhattan bar. After their initial hookup, Braeden finds a wad of $500 tucked inside his shoe, a signal that Sam understands their relationship as purely transactional, and is quickly pushed out the door by Sam, back to his Bed Stuy garden apartment. As the two continue to meet, each time Sam insisting that Braeden accept his patronly donations, it is revealed that Braeden is involved in an open and loving relationship with an HIV-positive partner named Lukas.

The relationship between Sam and Braeden is a flirty push-and-pull. Where volatile Sam frequently explodes with resentment at the new generation of gay men, who he views as indifferent and apolitical, pointing to a time when he went to multiple funerals a week, Braeden responds by calling out Sam's refusal to recognise the successes of his struggles, even extending a thank you. Their interactions continue to twist like that throughout the film, hammering away at the intergenerational divide, pierced by a number of visually decadent scenes, including a standout moment where a coke-fuelled Sam scribbles the names of his dead compatriots in red pastels across the white walls of his studio.
Though the film might have benefitted from a tighter narrative thread—the closing scenes feel rather inconclusive, showing Sam surrounded by friends old and new as he contemplates moving forward with his life— After Louie's success is in its sincerity. In his first feature film, Gagliostro draws upon his own history to address the intergenerational schism felt not only by gay men but by many members of the greater LGBTQIA+ community, especially in cities like New York where those same individuals fought on the front lines for their rights and for their lives—and where the wounds are still deeply felt. It is an attempt to define what "gay community" means today, pointing to that very division as a landmark characteristic and suggesting that, perhaps, it may be through intergenerational friendships that the bridge may be gapped. All the while, Gagliostro stresses the necessity of reinforcing and acknowledging the foundations of the freedoms enjoyed by people born into an era of PrEP and legal marriage.
As with Braeden and Sam's relationship, if there is to be a mutual understanding of where we come from and where we are headed, there is some necessary pushing and pulling to be done from inside the community.
This article originally appeared on i-D US.