dave, young fathers, d double e, skepta, iceage, alma, mø and the best of new music friday
It's snowing and life sucks but this new music playlist might cheer you up?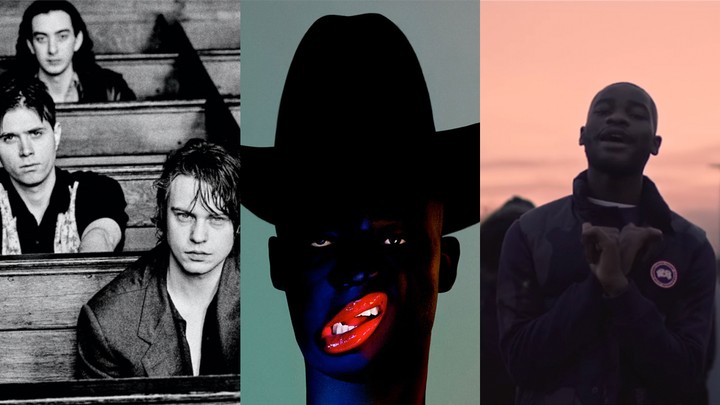 Alright music fans, what have we got for you today, we hear you ask. Well, first up Laverne Cox's one-off ballroom special Beat for the Gods. This was the first thing that came on in the i-D office this morning and can confirm it gave our Junior Fashion Editor Bojana "that Friday feeling". If poppers and gay clubs aren't your vibe (sorry Bojana), there's also a new track from Unknown Mortal Orchestra, taken from their forthcoming album Sex & Food, another new track from Young Father's new album and Dave's new single Hangman -- a blistering social commentary on the state of London that references his controversial comments on stop and search.
What about some good old-fashioned pop bangers, you ask. Fear not, fresh from performing with the 2018 Spice Girls last week, Finnish pop sensation ALMA has dropped a six-track strong mixtape -- with guest features from similar saviours of modern pop MØ, Tove Stryke and Kiiara.
In other Scandi news, Iceage released Pain Killer -- a song also taken from a just-announced new album. Everyone's at it, eh? Bring on Q2, am I right? There's also a version on YouTube featuring Sky Ferreira, if you're into that sort of thing.
Collaboration-wise, there's D Double E x Skepta. Tom Misch x De La Soul (random but q into it). Big Lean x Giggs. Yung Lean x Thaiboy Digital. And -- take a deep breath -- Stush x Queenie x Lil Simz x Lady Leshurr x Shystie. Woooahhh.
Update: there's also a new track from DJ Khaled featuring Jay Z, Beyoncé and Future. ALRIGHT LADS!
See you next Friday.