kanye west is back on instagram with a valentine's day surprise
Yeezy's back!... and posting grainy throwback photos of his favorite pop culture hookups.
|
14 February 2018, 10:39pm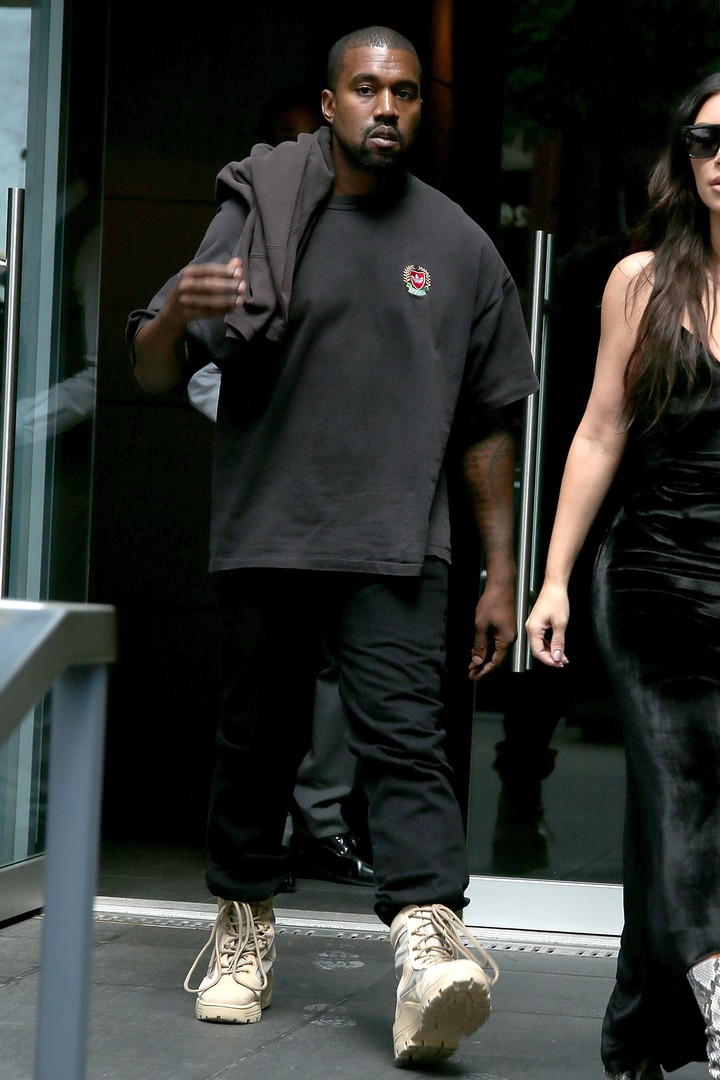 Image Pierre Suu via Getty Images
Kanye West remembered Valentine's Day and he wants you know it. The rapper/designer made a surprise return to social media on February 14 after almost nine months of silence, posting a cute pic of a handwritten love note. "HAPPY VALENTINES [sic] DAY BABE," Kanye wrote, ostensibly addressing his wife Kim Kardashian. But what followed almost immediately was undoubtedly a gift to the world, or at least to all 2.6M of his Instagram followers. Yeezy is posting throwback photos of his favorite hookups throughout pop culture history.
'Ye's Love Shack of Fame so far includes Sean Penn and Madonna, Barack and Michelle Obama, Gwyneth Paltrow and Brad Pitt, Tupac and Aaliyah, Kate Moss and Johnny Depp, and Pamela Anderson circa Kid Rock and Tommy Lee. It's basically the same vintage photo vomit you've been seeing on Instagram all day, and so far the Obamas are the only couple still together IRL, but it's still strangely adorable. The aesthetic is also in keeping with the low-grade Xerox look that marked Kanye's last spamming spree: in which he posted 99 blurry photos from vintage Margiela lookbooks. Tune in — perhaps screenshot — while you can.