the comme-ing out of kei ninomiya
Rei Kawakubo's protege stepped out and stole the spotlight.
Kei Ninomiya, like his sensei and boss Rei Kawakubo, prefers not to talk about himself. His answers over email and in person are brief, and his unwillingness to go deep into post show analysis, reveal a designer that is obsessively searching for the new in clothing construction, which allows his noir ensembles to do all the talking. His progress as standalone designer in the Comme universe has been a slow and steady one. After cutting his teeth as a pattern cutter at Comme des Garçons, Kawakubo encouraged Ninomiya to branch out on his own, and so Noir Kei Ninomiya was launched in 2012. Since then, his collections have been presented quietly in the Place Vendome Comme showroom without too much fanfare.
That is until, Kawakubo gave the nod for Ninomiya to stage a more formal show this season. "It was during a simple discussion while I asked her if I could make the presentation in a room bigger than in our showroom and she simply said ok!" Kei explained. That simple "ok!" means that Ninomiya is well on his way to emerging from under Comme's wing, and a relative anonymity that belies his creativity.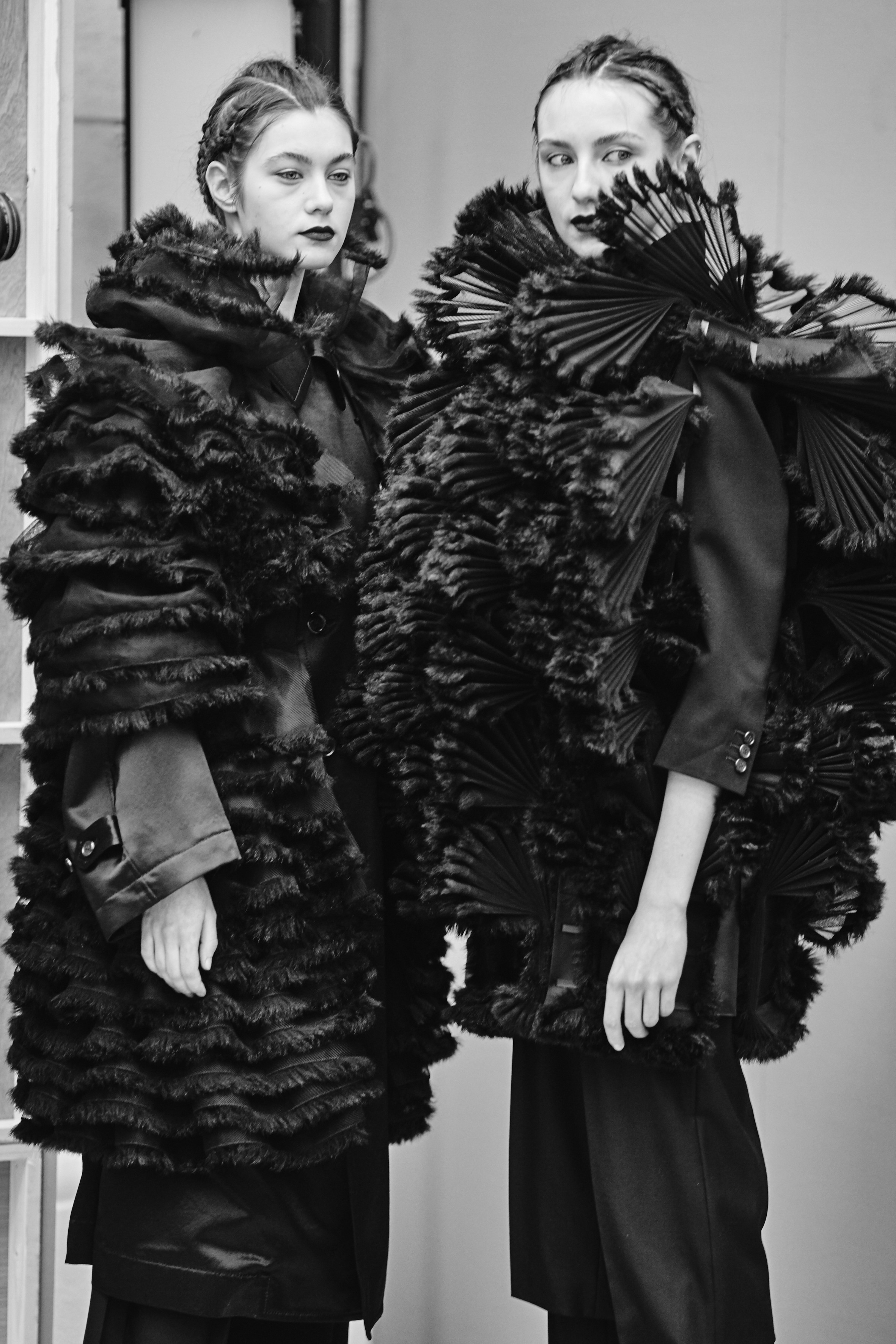 Earlier this season, in Milan, he had already taken part in Moncler's Genius project, manipulating Moncler's trademark down into beautiful plaited forms that showcased his technical prowess. Does that mean Ninomiya is more comfortable with the idea going solo? "For me it's just part of the evolution in my artistic journey. I'm always excited to create."
At his show debut though, he said the theme was "Power, created out of contrasting elements". It was underscored by an emotive strength, but there was a softness to his shapes and techniques, highlighted by a stray blue floral motif.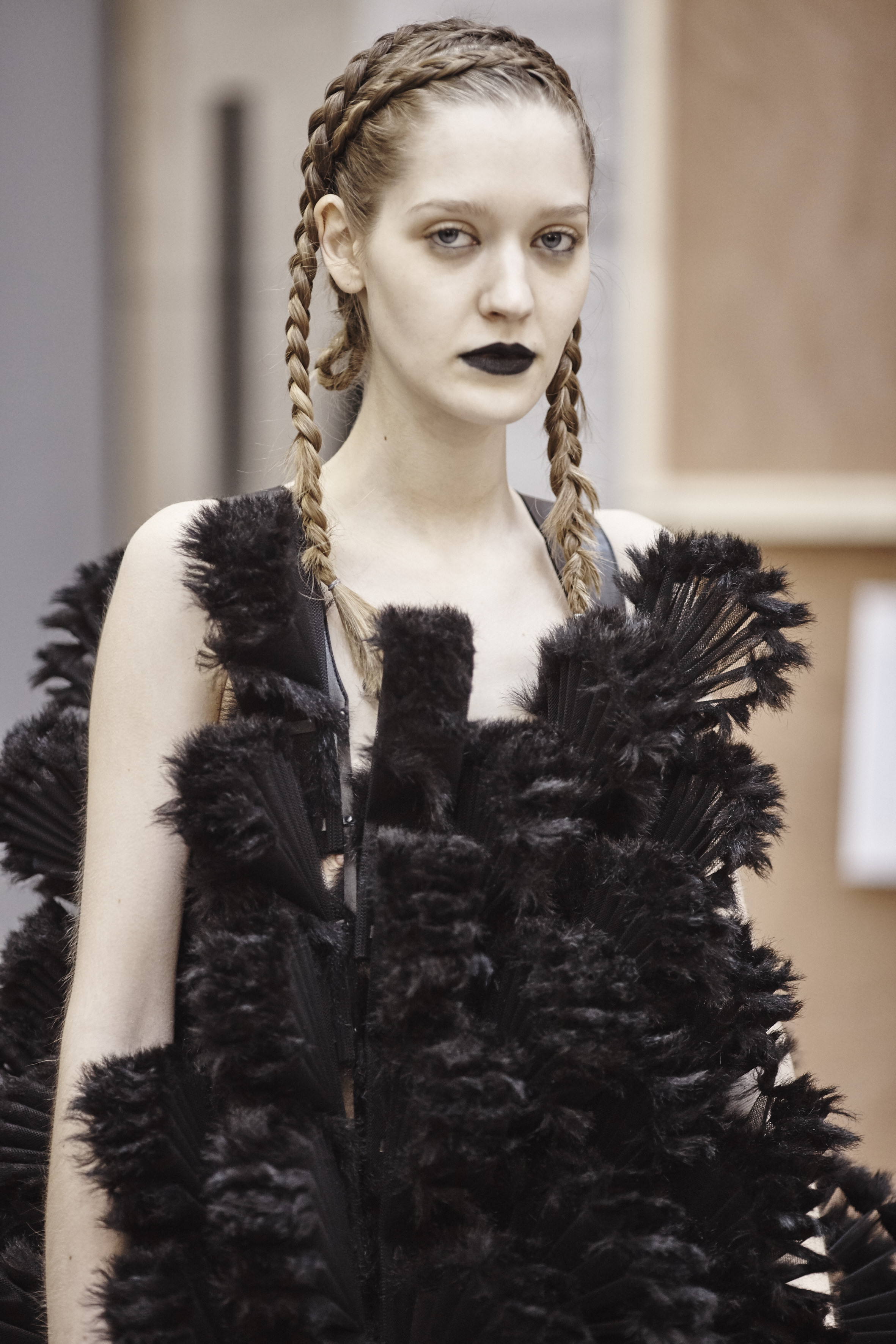 Superbly sculpted dresses of tulle and organza were ruched, folded and cut like topiary forms in a garden. There was one dress where organza had been frayed at the edges to create a deceptive faux fur effect. These intricate components were held together not with stitching but on a poppered grid to give the clothes a mesmerising bounce as they moved. "As always I like the approach of designing clothes without sewing and finding another way of stitching elements together," Kei stated. "I continue to create in that way assembling different fabrics or motif."
But what gave these brilliantly conceived clothes even more verve was an elevated show setting -- a rousing soundtrack, built up into a crescendo as Ninomiya's noir progressed from petal ruffles to simpler tulle dresses and tangible biker jackets to a finale passage of floral forms engulfing the body. All the while, the clothes were accentuated by flower masks created by longtime friend and artist Makoto Azuma (remember his arrangements frozen in ice at Dries van Noten's spring/summer 17 show?). "I wanted to express Kei's universe through flowers," Azuma said after the show. So his team scoured the flower markets of Paris looking for flowers as close to black as they could get. Roses, orchids and lilies in deepest purple obscured the models' faces, mimicking the accumulated gatherings of fabric that is Ninomiya's sole preoccupation. "I make clothes without any particular person in mind. I'm more attached to the clothes themselves," Kei said, and according to Ninomiya, the best thing about being part of the designer fold at Comme des Garçons is having "freedom and respect." That's the freedom to create and and a respect for a designer's obsessions. No need to be verbose, Kei. It's the clothes that speak volumes here.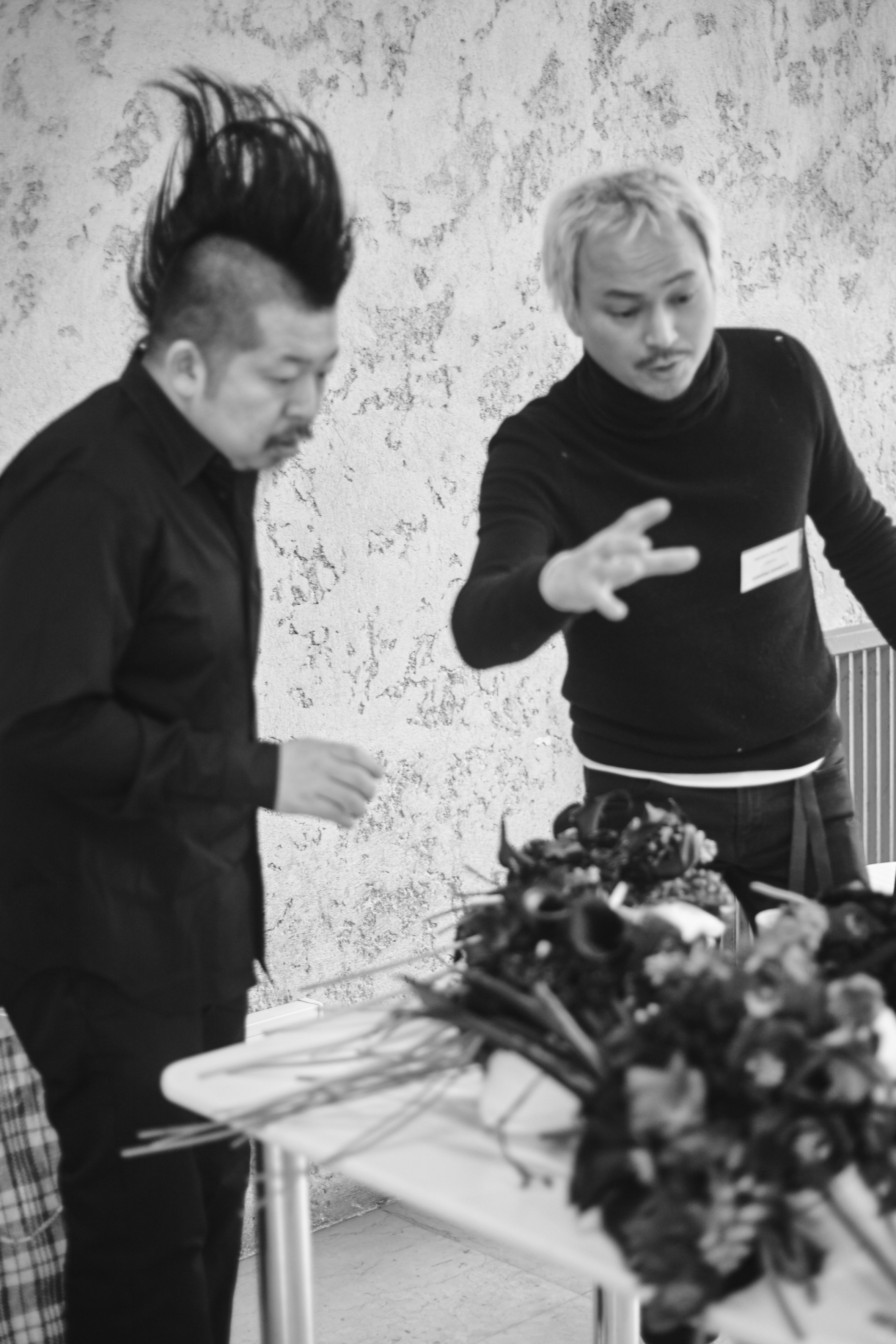 Credits
---
Photography Mélanie Rey