Photography Mitchell Sams
the moschino show was all about conspiracy theories and aliens
Were JFK and Marilyn Monroe murdered by aliens? Was Jackie O herself an outer-space android? Jeremy Scott channelled conspiracy theories and used colour as a form of political protest throughout his 60s-inspired First Lady Moschino space oddity.
|
22 February 2018, 11:18am
Photography Mitchell Sams
Who?
Jeremy Scott is the magic-making, imagination-igniting, fun-fuelling, fantasy-fulfilling fashion king of any and every show schedule. After moving his Moschino show to the first day of Milan Fashion Week, the design dynamo had to follow the shake-up of the senses that was Gucci autumn/winter 18 -- with its severed heads, dragon babies, faun horns and third eyes -- yet he still managed to blow our minds that bit more. How? By channelling existing conspiracy theories about aliens and the US government before offering one of his own: Jackie O was an alien android.
"The starting point was conspiracy theories and how prevalent they are in the world we live today," Jeremy Scott explained backstage. From Russian election meddling to fake Melania, new theories circulate online every single day but Scott concentrated on one of the most recent explanations for one of recent history's most fruitful moments for crackpot concepts -- Area 51, JFK's assassination and Marilyn Monroe's death. "There's one theory that says Monroe was murdered by the government because she knew that extraterrestrials existed and threatened to leak evidence and in turn, JFK had to be killed too because the initial leak came from him." Everything makes sense now. "Building on this idea, I became fascinated with questioning Jackie O -- was she an alien herself? I mean, how could she have been so stoic and so perfect? How could she have dealt with such tragedy and endured it all if she was human?"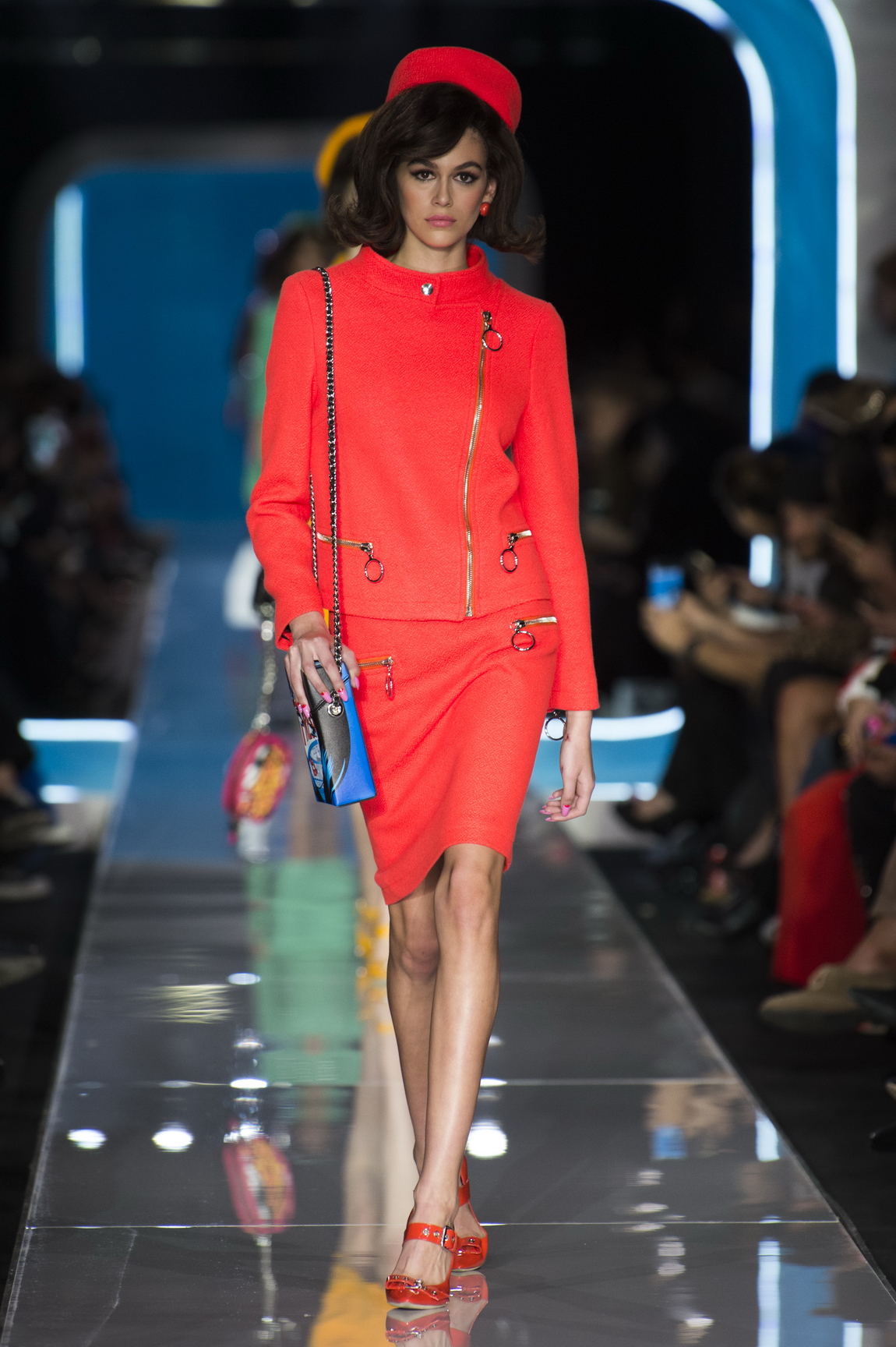 What?
The result was a 60s-inspired First Lady Moschino space oddity. Through replica wigs and body-paint, the all-star cast were transformed into fantasy facsimiles of Jackie O and Marilyn Monroe. From Kaia Gerber opening proceedings as Jackie O in a brightly-hued matching two-piece, to Gigi Hadid providing a sartorial mic drop as Marilyn in Scott's reimagining of the goddess gown, the show played with the familiar against the otherworldly. This idea of controversial juxtapositioning was at its most powerful in the pop prints -- a collaboration with Brisbane-born visual artist Ben Frost who is known for his placement of iconic cultural imagery in startling juxtapositions -- and the eveningwear which appeared to be in a state of metamorphosis. "With my gowns, we've had asteroids attack them which jut and cut geometric shapes into these old Hollywood silhouettes and hint at a malfunctioning Jackie O android," Scott explained. "At all times we're questioning whether true perfection is real."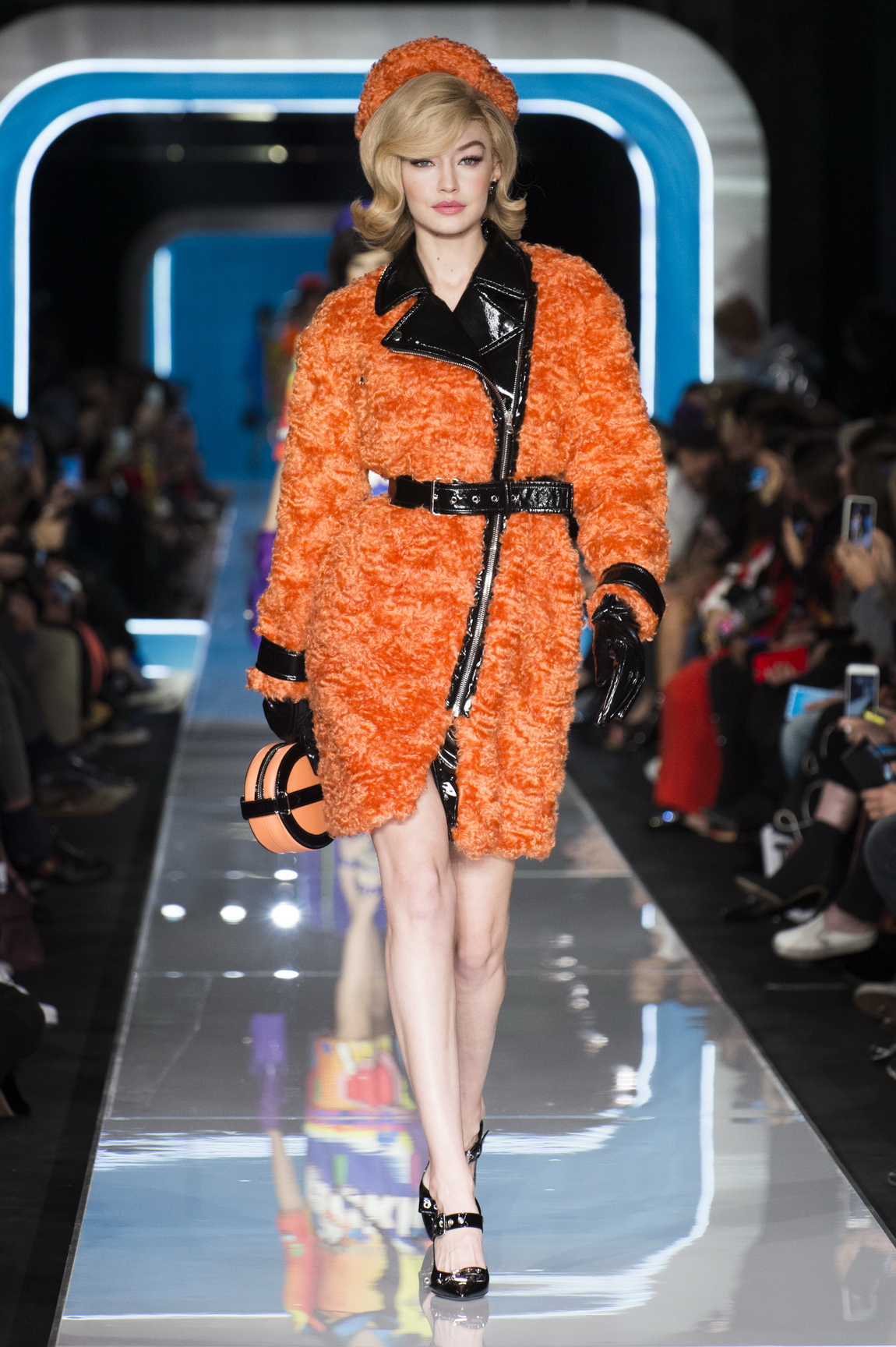 Why?
"I hope people see the humour as we jump into absurdity and leave the show with a smile on their face," Scott explained. We did. But Scott's message, as it so often does, ran deeper than just brightening up our lives. Beyond the smiles, Scott was questioning President Trump's stance on illegal aliens. The body paint asked us to question what an alien is? "In my country today, we're talking about the removal of illegal aliens but what's so different with them? Many have lived here since they were children or have had children of their own and are giving back to their communities but are now getting evicted from the USA while fake news and hysteria reigns supreme. They're no different from us. For me, colour is a form of protest." Here's to more fun, more fantasy, more colour, more protest. Scott for President.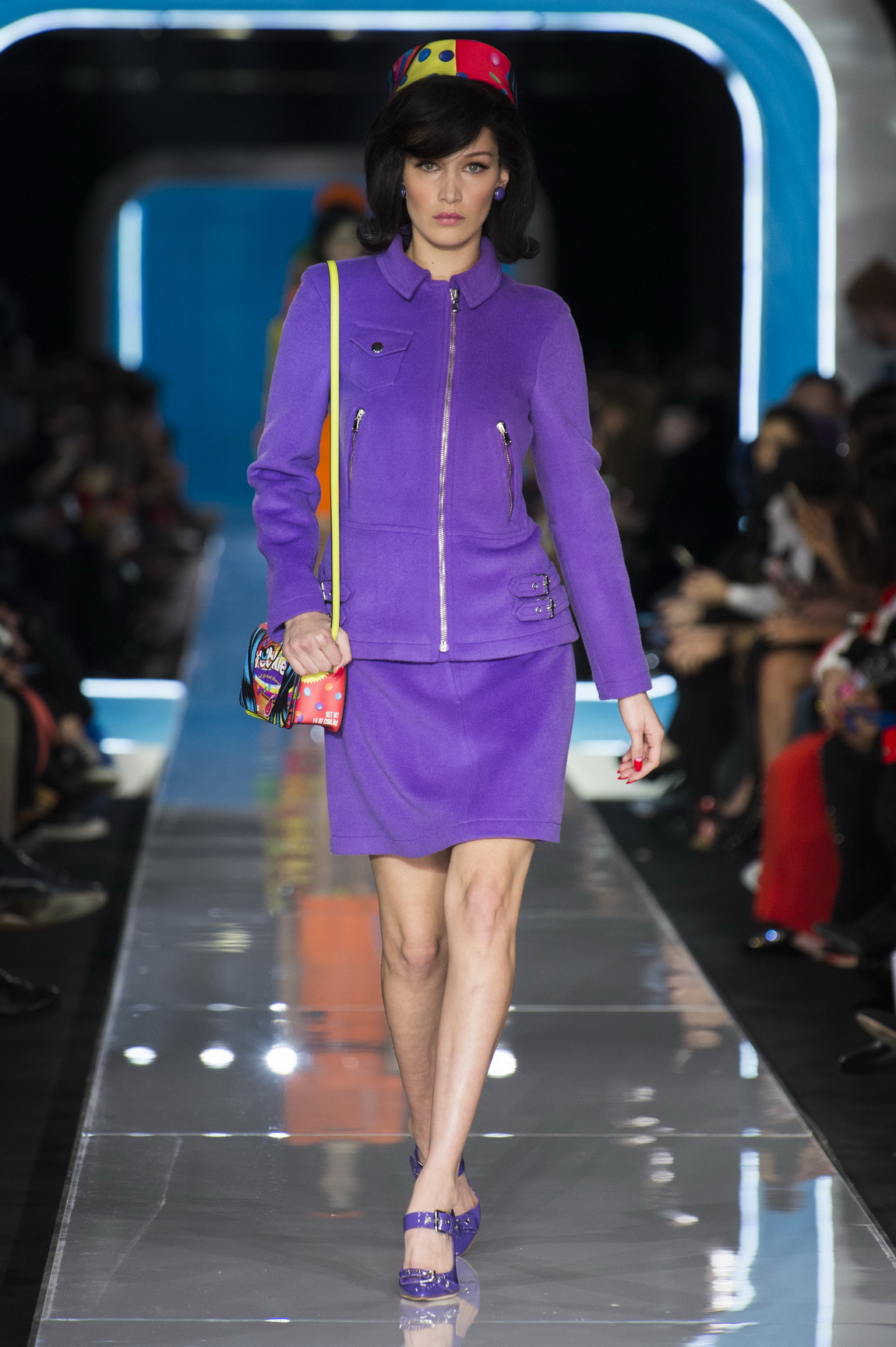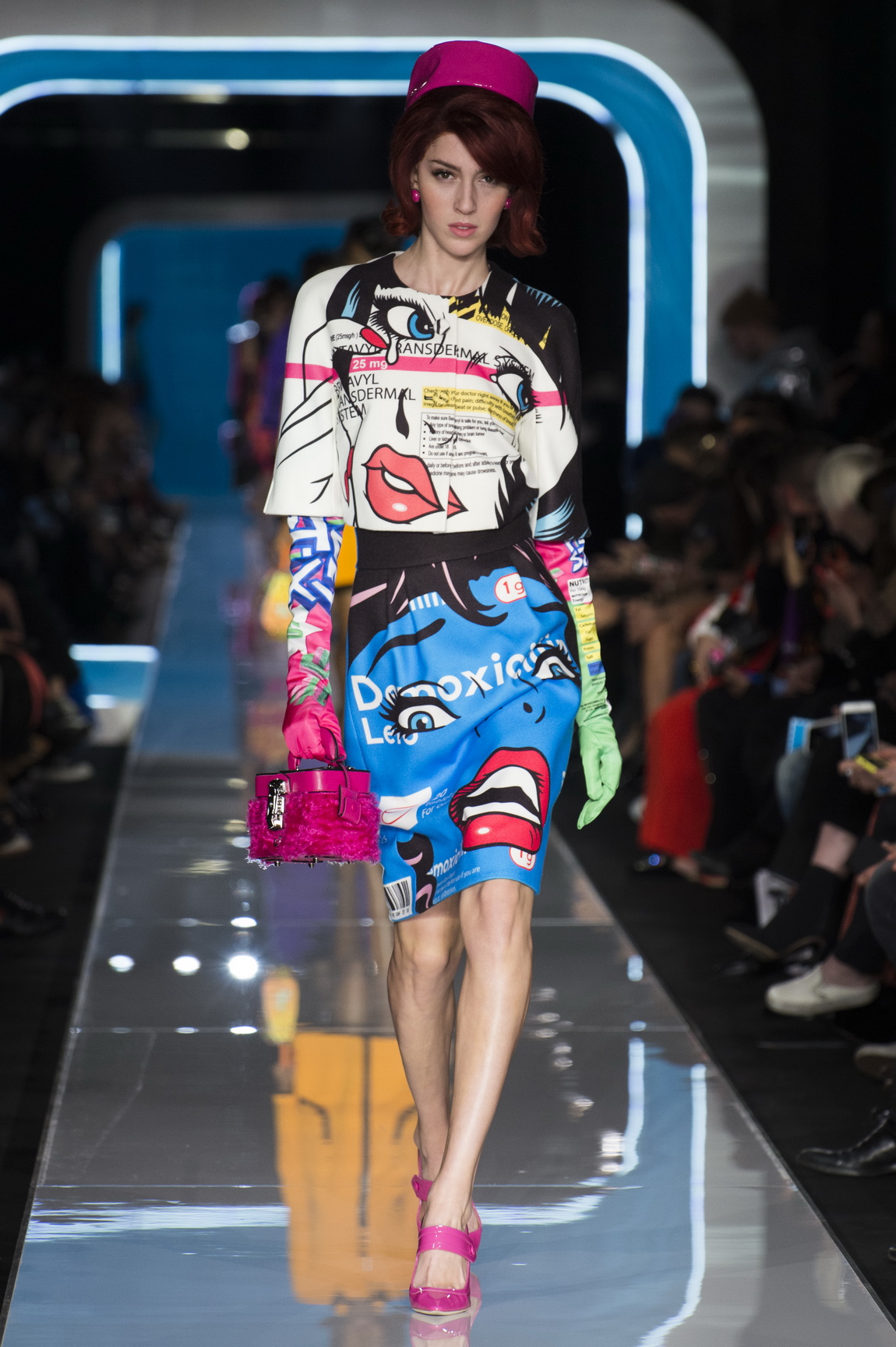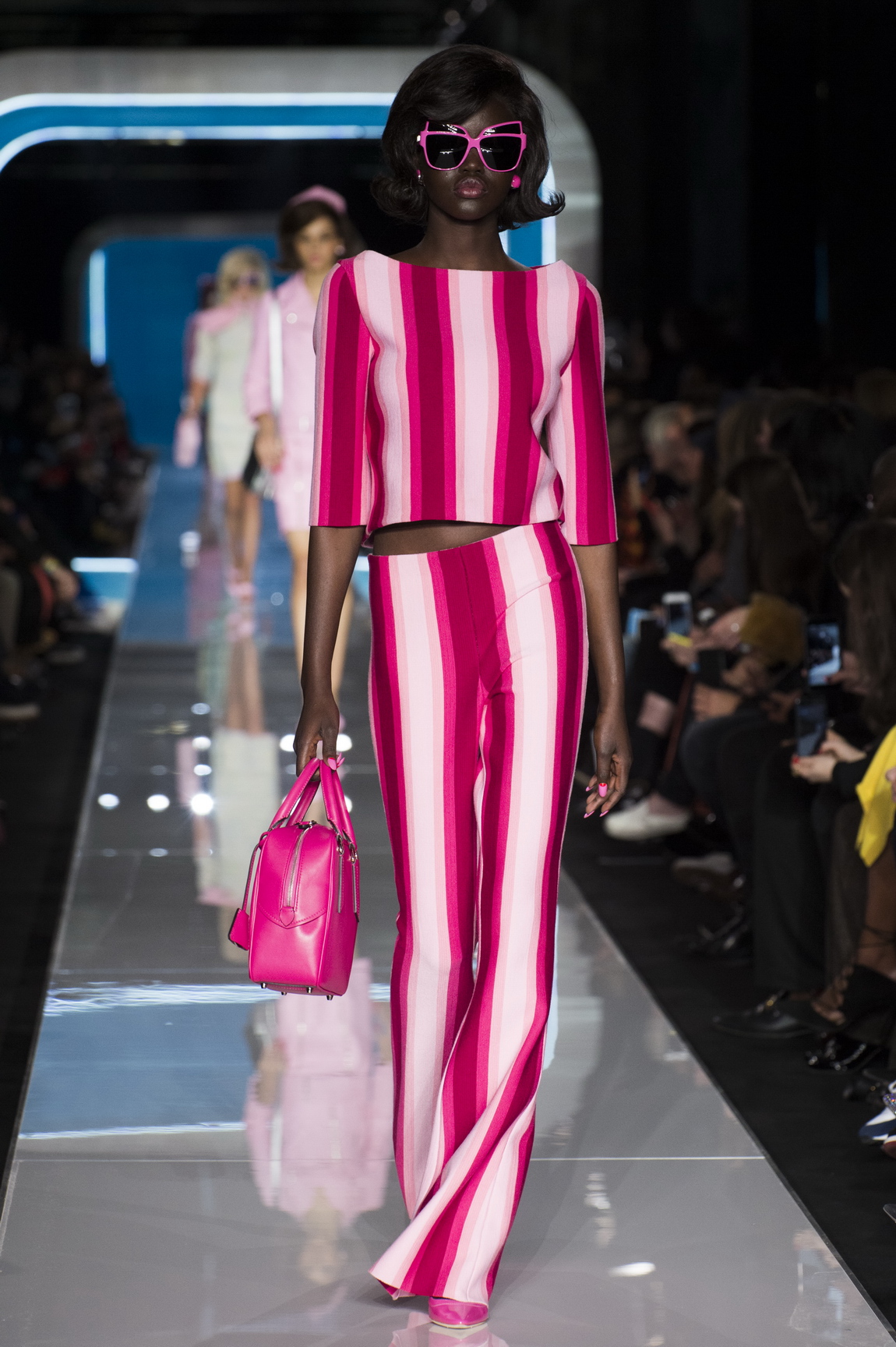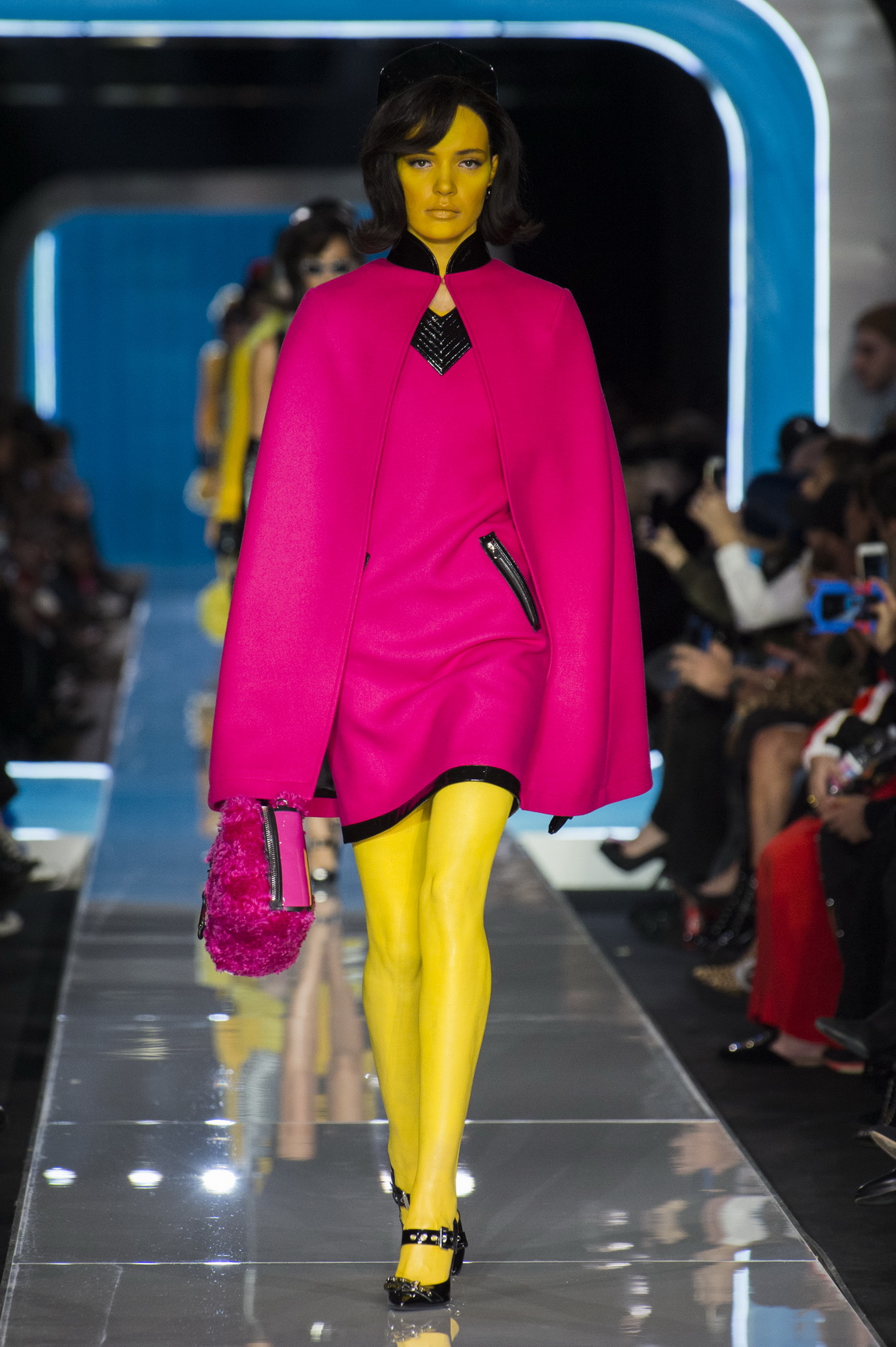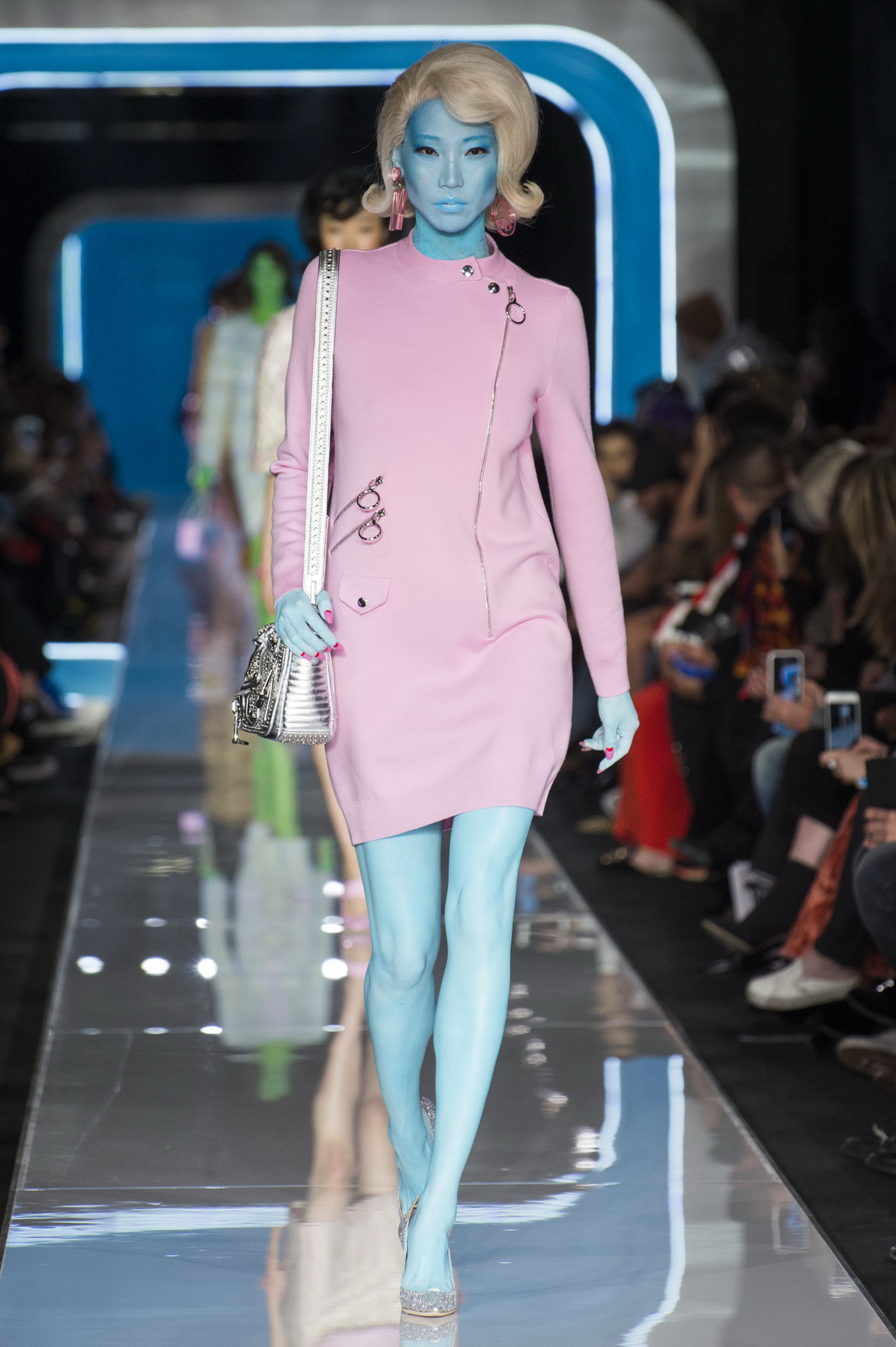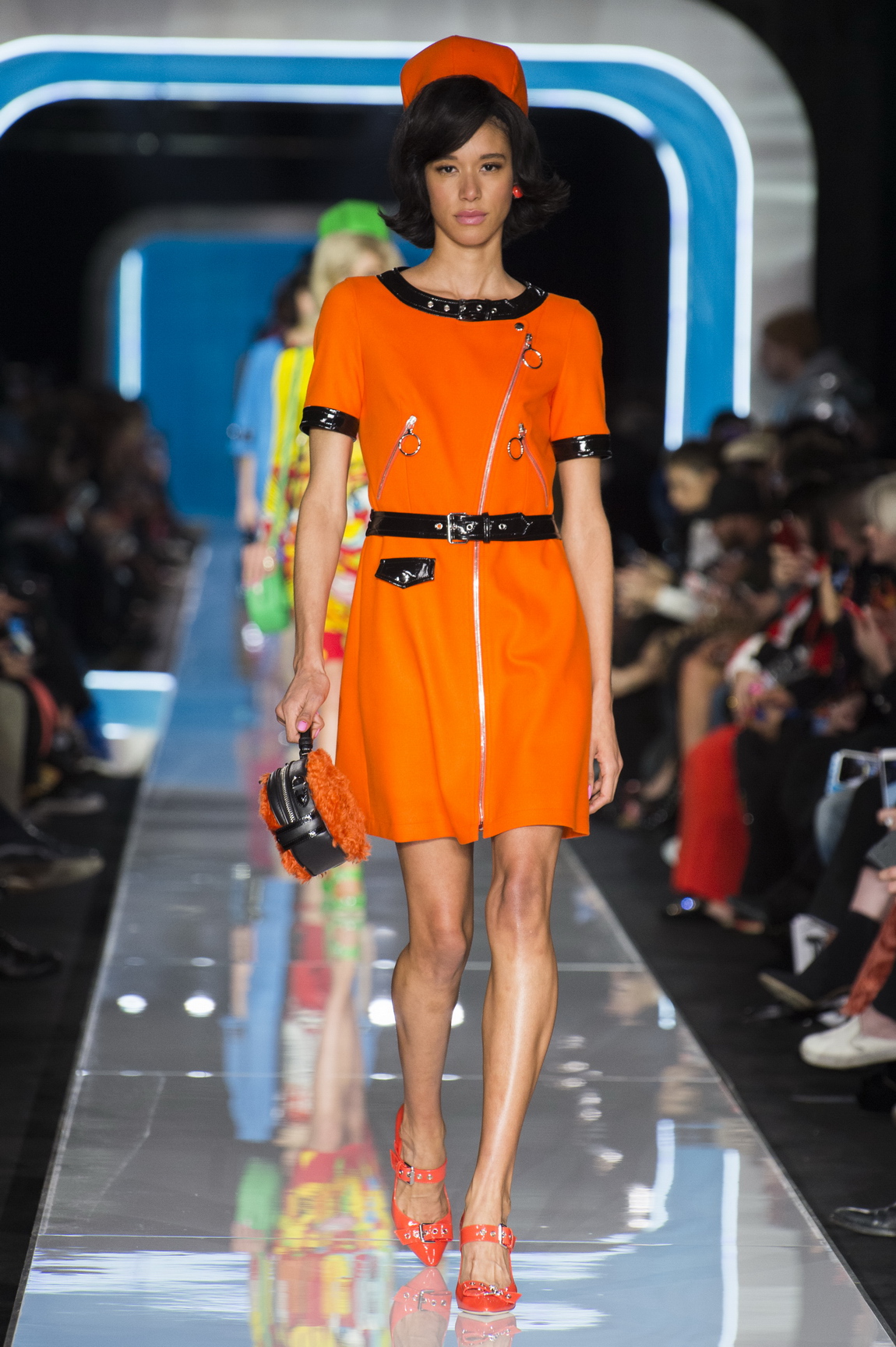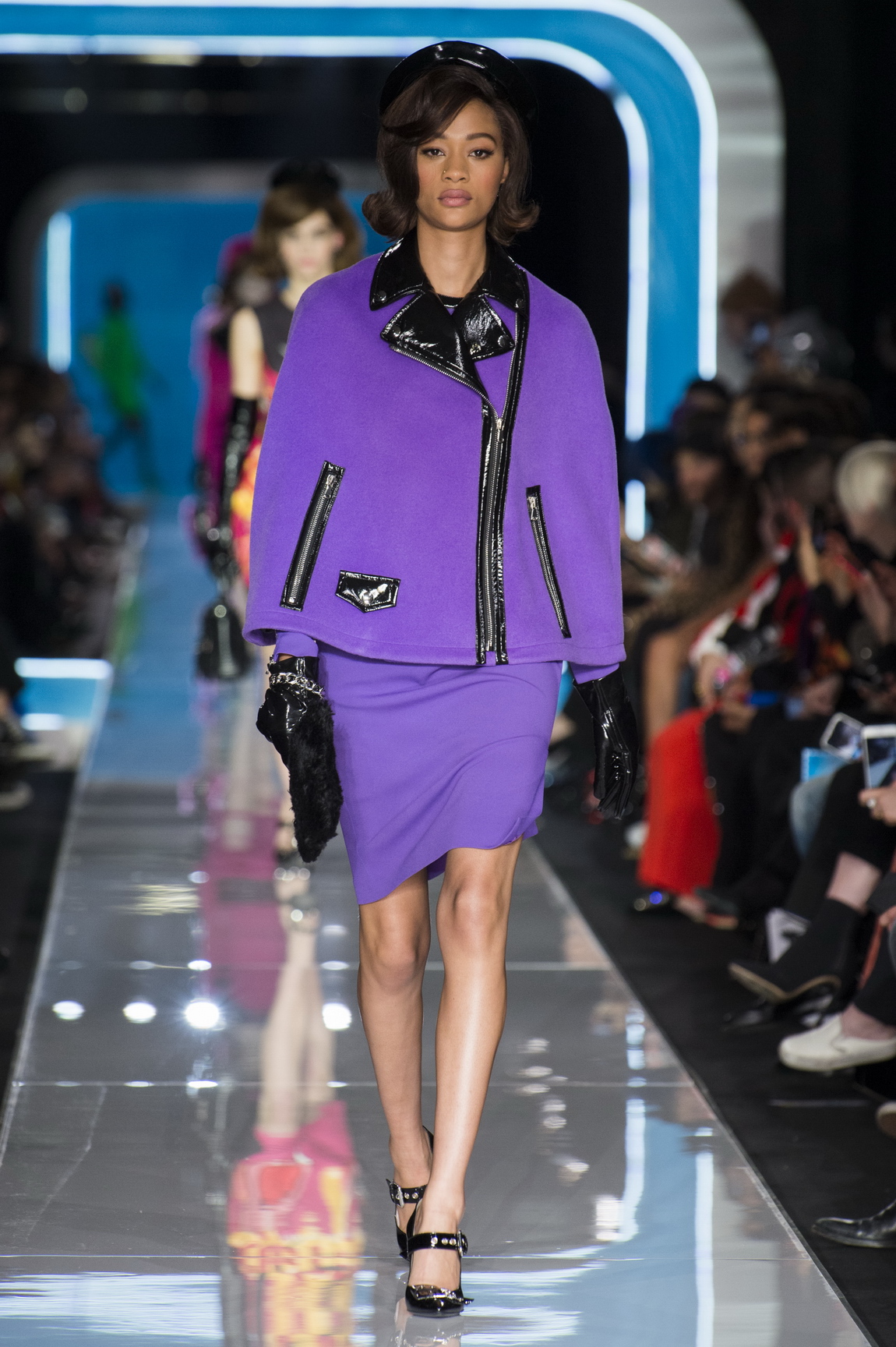 Credits
---
Photography Mitchell Sams