here's what happened when i-D bought martine rose x nike on craigslist
Over a cup of tea in a north London pie and mash shop, we meet up with a painter/decorator with 21 grandchildren to pick up one of fashion's hottest drops.
|
05 December 2018, 11:00am
After Martine Rose literally took fashion back to the streets and transformed a quiet north London cul-de-sac into her spring/summer 19 catwalk, the London-based menswear designer has reclaimed hype streetwear drops for the people by releasing her Nike capsule on Craigslist. From the moment she launched her eponymous line in 2007, Martine has ignored well-trodden paths and cultivated her own way within the fashion industry.
After taking the fashion pack to a climbing centre in Tottenham and a market in Seven Sisters, there are few designers as brave, as fun and as passionate about her local community as Martine Rose. "Craigslist felt like a natural extension of how I work," she explained on the eve of the collection's launch, "finding interesting platforms and new ways to make clothes and events available. There's a democracy about the platform that I like, it's interesting and it's fresh."
Just as her spring/summer 19 show did, the release of Martine Rose's Nike collaboration is bringing Londoners and the wider fashion community together once again. "It was a love letter to London," she explained after a show in which she street-cast boys from the surrounding area and invited the neighbours to peek over the industry insiders on the frow. "And London needs a bit of love at the moment. London is full of love and London pulls together, and staging the show here was about that. It was about the eras of my life that encapsulated that for me, about how much music can bring people together."
As everything from Brexit to austerity and knife crime to air pollution continue to hang over the capital, Martine is giving the city another loving embrace by inviting a few of her favourite local characters to sell her wares. "I've always thought there's something wild about Craigslist, it's like the digital Wild West, you don't know what you'll come across," she added. Among Craiglist's current hottest posts -- how about buying that snow cat limo you always wanted or watching a live birth on mushrooms to give yourselves fuel your future nightmares -- you can find Martine's abstract, shapeshifting takes on the "British tracksuit", the Nike Air "If Father's Day were a shoe, it would be the" Monarch, and a football shirt too.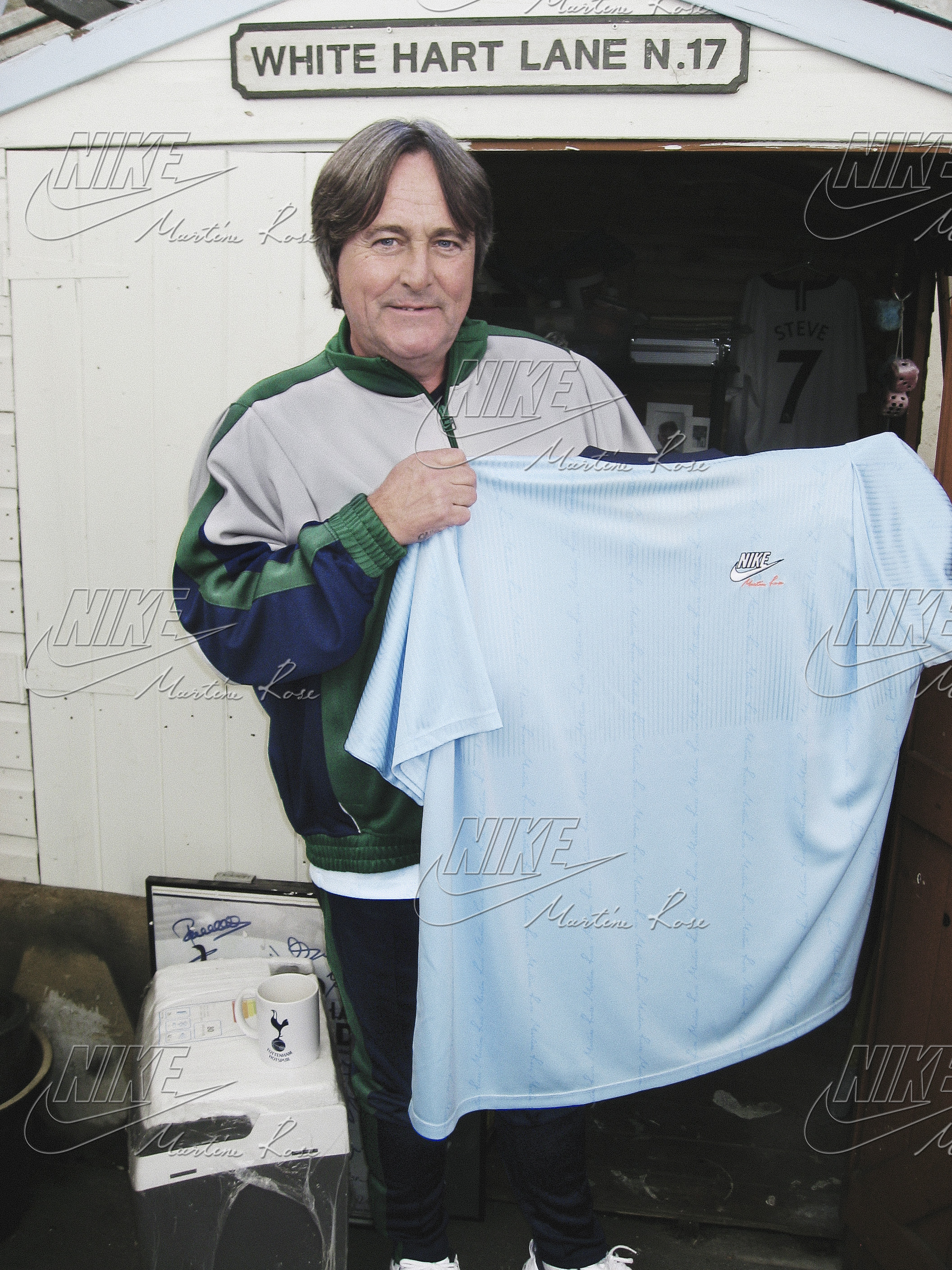 "I took the same ethos that I apply to my own collections, subverting things that are 'normal'," she explained. "Going into the archive I wanted to find a classic English silhouette, similar to the JD tracksuit that reminded me of my youth, coming home from school and immediately changing into it or going out on a Saturday night in that same tracksuit. The particular silhouette I chose reminds me of that time. I wanted the trainer to reflect the heritage of both brands, I was interested in a classic 'middle America' shoe as it has its own culture surrounding it." The Air Monarch has that and more. Over the last 11 years, the forever-smiling Martine has subverted and reimagined male archetypes, from bankers to bus drivers, mountaineers to couriers to ravers and it's always been about making the ordinary extraordinary. Using volume, proportion and fabrication in dynamic ways, she continually blurs the line between the familiar and the unconventional.
Ahead of the limited-edition release this week, i-D were invited to experience a drop like no other. A click takes interested buyers to meet one of three London-based sellers, London Steve, a resident on Martine's spring/summer 19 cul-de-sac who persuaded his neighbours to put on the show; Tesfa, a 19-year-old Nike trainer enthusiast; and Suraya, a photography student and ferret racer. i-D is hooked up with Camden-born-and-raised painter and decorator Steve and a listing that reads: "Martine rose tracksuit for sale. Brand new. Nike. Green and blue. White Nike Martine Rose Air Monarch trainers. Blue football top. Do NOT contact me if you support the Arsenal." We reply and arrange to meet at his favourite cafe.
Among the tradesmen, taxi drivers and locals popping into the Camden Park institution Castle's for an early lunch of pie and mash, we spot London Steve sitting at a corner booth with two plastic bags stuffed with Martine Rose's Nike capsule collection. "Steve is Steve," Martine explained. "For me personally, he is London: hardworking, enthusiastic, open-minded, funny. He was the main resident on the street that got the other residents excited about the spring/summer 19 show, there was no scepticism, he's just brilliant and you'll see for yourself when you meet him. He has 21 grandchildren and 7 kids and he cooks Christmas dinner for all of them, that's Steve." Over a cup of tea, we discovered just what Martine as we chatted about everything from his love of Camden and his support of Tottenham Hotspur FC to how he entertains his 21 grandchildren and how Martine's take on the ultimate dad shoe reminds him on bunions.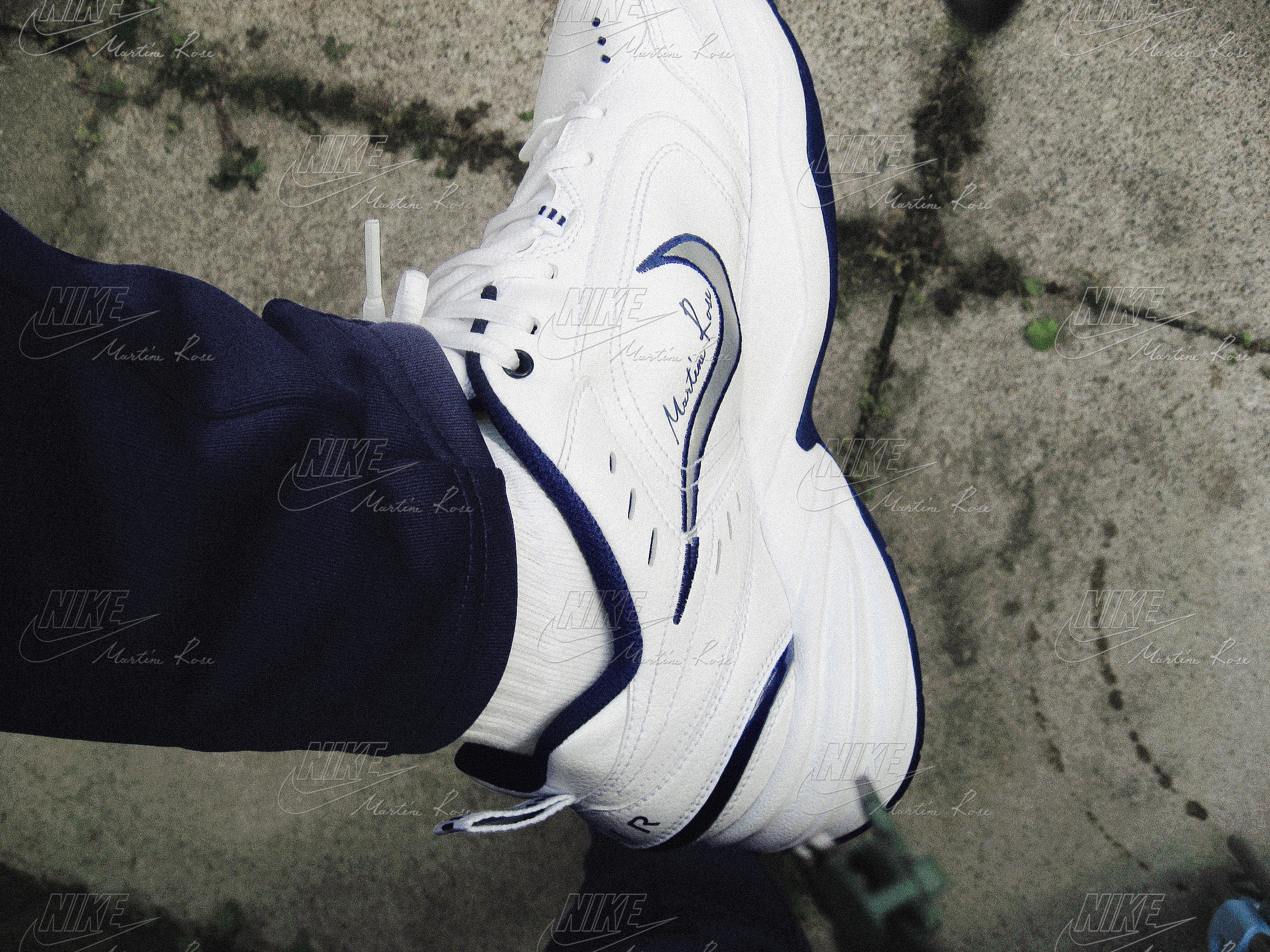 "I've known Martine for years because she's friends with my old neighbour Tamara [Rothstein, Martine's longtime stylist] from St. Leonard's Square," he explained in-between sips of tea. "For the fashion show back in June, I helped get it going because some people on the street didn't want it. I knew it would bring the street together and it did, everyone loved it, we had a great day and it brought everyone together!" The show reminded us all that fashion can be, and should be, inclusive and joyful. This Craigslist drop is a digital extension of this world.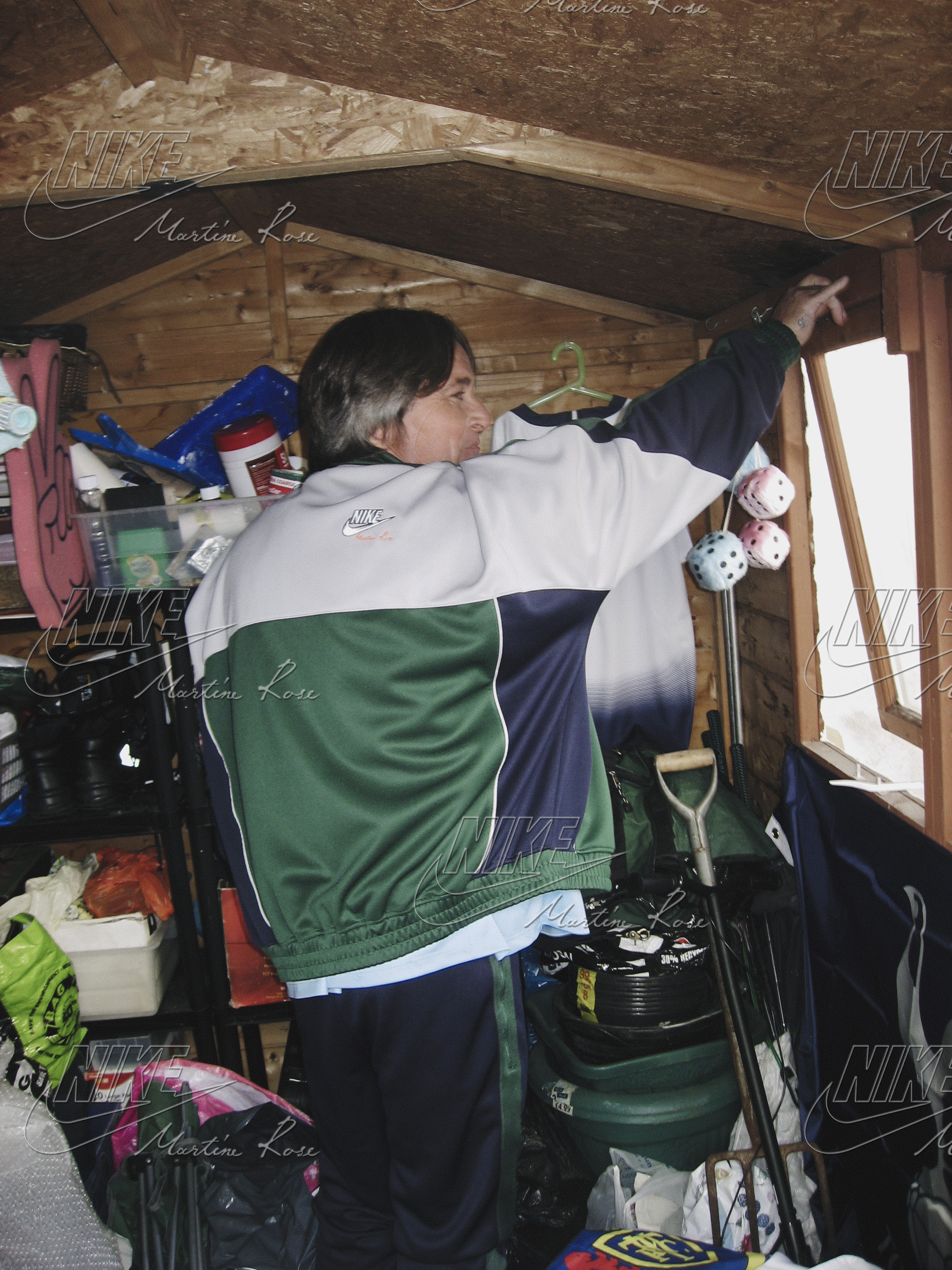 London Steve might have moved in the months since the show -- he "needed a bigger garden for the 21 grandchildren for bigger BBQs and bigger Christmases -- but he's still embedded in the local community. That's why Martine picked him. "This is a dream come true, a dream I never knew I had to be honest," he laughed. "It's surreal but fun. I've not used Craigslist before but it's been great. Showing off my man cave, my shrine to Tottenham Hotspur FC and meeting people like you." Martine brings people together, she's a conduit of community. "This collection is for whoever wants to wear it and however and wherever they want to wear it," Martine explained. "Why can't you wear a football shirt, mini skirt and heels? I'm more interested in how people incorporate it into their own style, it creates a new life for the pieces."
So what does London Steve make of the product itself? "She has done so well, I love it all," he enthused before grabbing the plastic bags to proudly show off the pieces. "The trainers are super sonic, the shape remind me of bunions and they're so light. They're the crème de la crème" he added as he held them aloft and a few locals nod and flash thumbs up in agreement. "Obviously you've seen me wearing them at home on the ad but I can't wait to walk around the area in it. First off, I'm going to pop into JD Sports to show it off and make the kids jealous," he laughed. "Back in the day I never used to wear Nike because they were always Arsenal, but now they're making Tottenham's kits and Martine is collaborating with them so I'm a Nike kinda fella now."
The Nike x Martine Rose collection launches on Craigslist this week – limited availability and while stocks last.
---