Photography Mitchell Sams
lucas ossendrijver is leaving lanvin
The Dutch designer is moving on after 14 years heading up menswear at the house.
|
15 November 2018, 11:23am
Photography Mitchell Sams
Lucas Ossendrijver has been an unwavering fixture of the menswear scene for the last 14 years. Heading up Lanvin's menswear division, the Dutch designer has been a crucial and creative force in fashion, one who's been able to seamlessly mix the formality of tailoring with the energy of streetwear, the avant-garde with wearability and functionality. A press release this morning confirmed that Lucas -- who had previously worked at Kenzo, and under Hedi Slimane at Dior Homme -- will be moving on.

It caps a turbulent couple of years at Lanvin, with a succession of Creative Directors failing to replace the still-missed Alber Elbaz. Olivier Lapidus and Bouchra Jarrar both only lasted for two collections each, with Olivier notably receiving much press criticism for his shows, and Vanessa Friedman of The New York Times saying that his designs lacked "elegance, quality or a clear identity for the brand."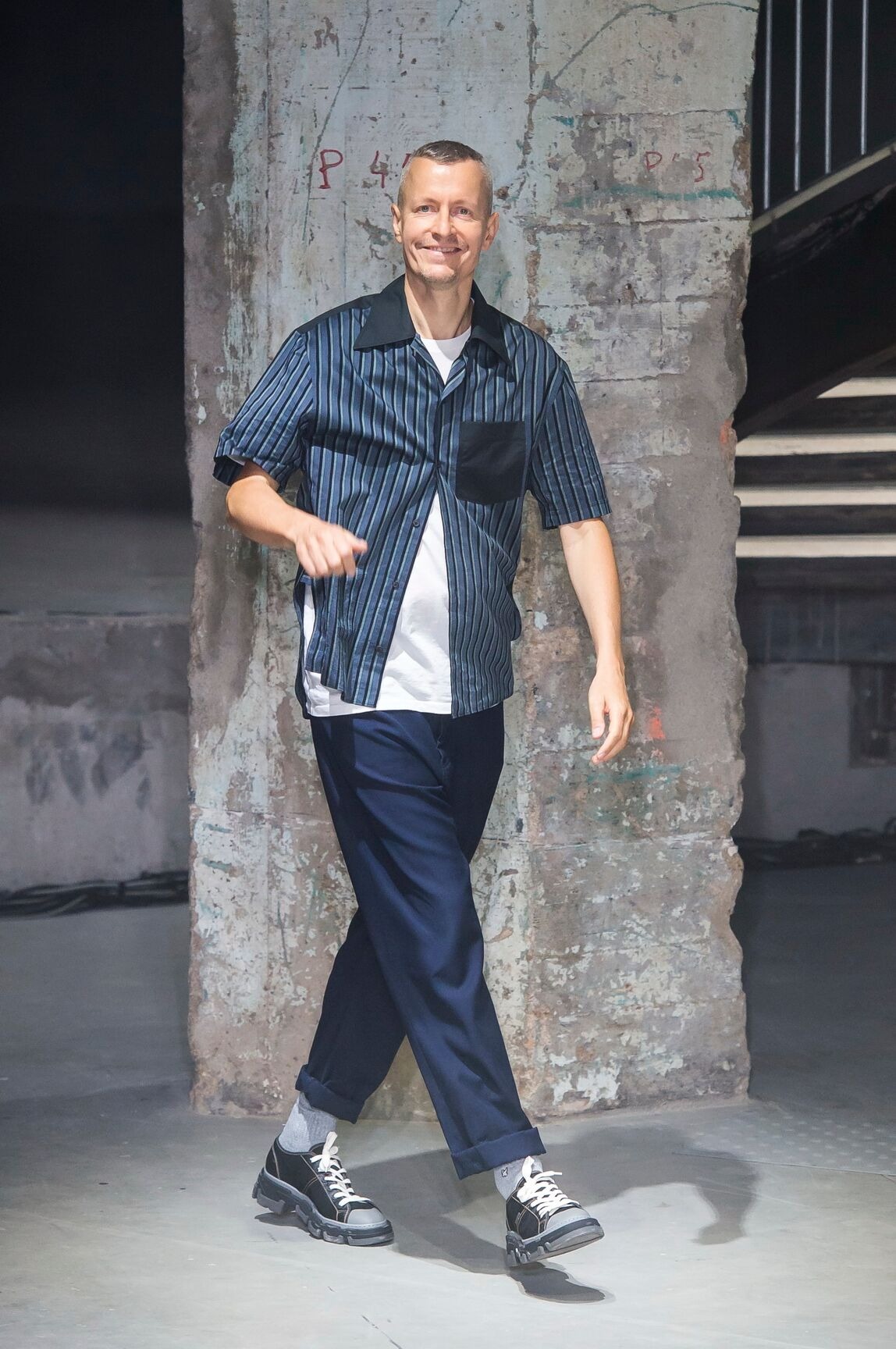 Lanvin has also had two different owners in that time but during this period Lucas has proven to be something of a comforting constant and creative force for a house in constant flux and chaos: no matter how bad the womenswear situation got, they could rely on Lucas for some relief. Now he's understandably moving on and seeking new challenges. WWD are reporting that Loewe's ex-head of menswear, Bruno Sialelli, is being tapped up to take over both womenswear and menswear at the Lanvin, as long as they can negotiate a settlement with LVMH. Bruno Sialelli left the Loewe in October of this year.
"The last years have been an incredible journey," Lucas said in a press release this morning. "I want to thank my team, the wonderful partners and manufacturers who made everything possible, and especially those who believed in me from the start. I am very proud of what we achieved together."