naomi campbell and her mom are too cool for xmas dinner in burberry's new film
The holiday campaign also stars M.I.A., Matt Smith, and Kristin Scott Thomas.
|
13 November 2018, 8:49pm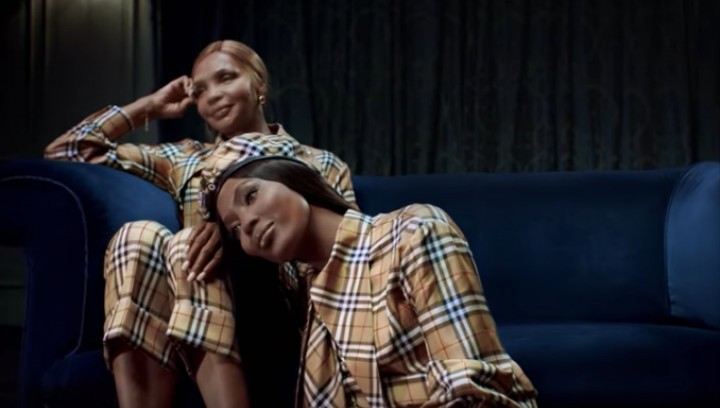 Burberry just released a short film debuting its holiday collection, which also marks the British house's first Christmas campaign under artistic director Riccardo Tisci. Close Your Eyes and Think of Christmas opens with a fabulous, trench-wearing M.I.A., stirring her tea, whilst seated with a pensive, paper-reading Matt Smith at a café table. The video then pans out in a whirlwind through frosted windows and Burberry train cars — with seats upholstered in the new Peter Saville monogrammed print — to a festively-clad Kristin Scott Thomas. Fast forward to mere seconds later when the stars come together to share a curious Christmas dinner — one in which Naomi Campbell and her mom appear not to participate in, as their eyes are glued to the TV screen in another room where Naomi's splayed out on the floor. The two are, however, modeling looks from Burberry's collaboration with Vivienne Westwood, on sale December 6. The entire thing is punctuated by "Carol of the Bells" and the ASMR-like rattling of precious crystal chandeliers.
"I wanted to portray a more realistic British Christmas, but still shot through a fantasy lens," artist and photographer Juno Calypso said. "The campaign takes you through all the key seasonal rituals, both good and bad. That's what brings us together."
Watch the film below.