the controversial american history of the canadian tuxedo
How did double denim go from a working class staple to a runway (and red carpet) hit?
Is there anything more all-American than all-denim? The Canadian tuxedo was certainly a stateside invention. Back in 1951, according to Levi Strauss, Christmas crooner Bing Crosby was almost denied entry into a fancy Vancouver hotel because he was dressed completely in denim. When Crosby's friends back home caught wind of the story, they contacted Levi Strauss, who designed an actual denim tuxedo jacket for the singer (complete with an interior "Message to Hotel Staff"). The look would later become as American as apple pie, the Marlboro Man, or Madonna singing a Don McLean song against a ten-foot American flag.
Lately, the Canadian tuxedo has been crowding not just red carpets but also runways. Raf Simons's debut collection for Calvin Klein tapped into the brand's all-American denim DNA, showing skinny jeans worn with matching denim shirts — red stitching for model Camille Hurel and yellow for Skylar Tartz, who both also wore cotton turtlenecks and cowboy boots. Tom Ford's buzzy spring/summer 18 collection included navy Canadian tuxedos accessorized with matching handbags and denim shoes. Maria Grazia Chiuri brought the look to Paris for her second Dior collection, which incorporated workwear silhouettes in light denim printed with talismanic symbols. Adam Selman's fall/winter 17 denim jumpsuits were full 50s badass — skinny, motorcycle style, and embroidered with red roses. That same season, Marc Jacobs channeled hip-hop culture, adding a shearling lining to an oversized denim jacket that Lineisy Montero wore with matching slouchy jeans — in the same hue as workwear OG Tupac's iconic 90s denim looks.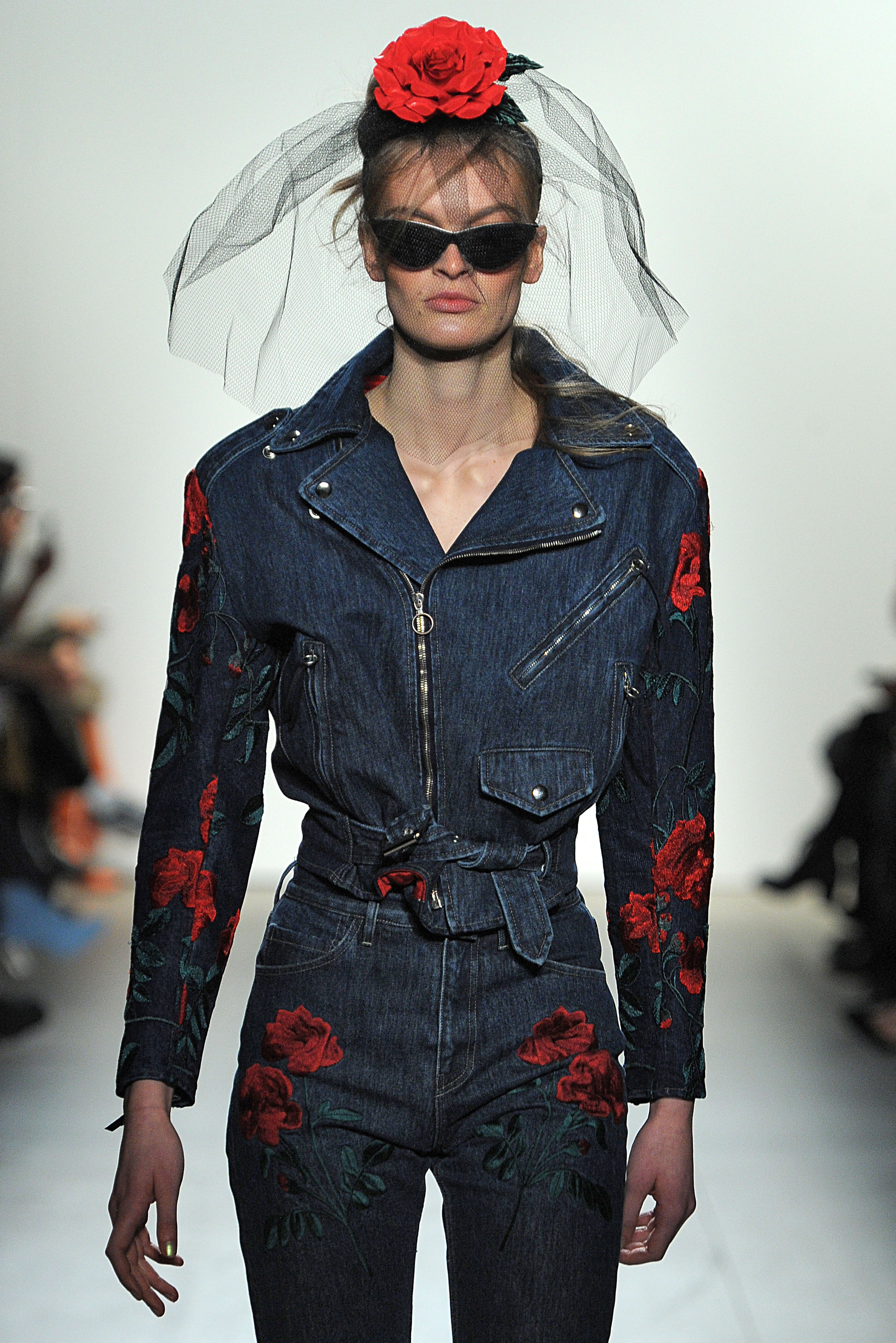 But how did double denim go from a working class staple to a runway hit? Denim is hardly the only type of workwear to gain mainstream cred in recent years, but its history is rather unique. It's one that ties together immigration, class anxiety, and even the civil rights movement.
Raf Simons is the perfect designer to take on American denim in 2018. The Belgian legend's appointment as chief creative officer at Calvin Klein represents a broadening of what we deem "American," as Vanessa Friedman wrote for the New York Times following Raf's win at the CFDA Awards. "I came to America because America, and you, are inspiring to me," Raf said in his acceptance speech. Recently, the designer tapped Solange to star in his brand's minimalist Americana #MyCalvins campaign, which also included Kelela, Dev Hynes, Canadian jumpsuits, and a carefully selected blanket. "The evolved #MYCALVINS concept has family at its center, a display of unity between strong individuals, further emphasized by the symbolism of the traditional American quilt," the brand said in a statement.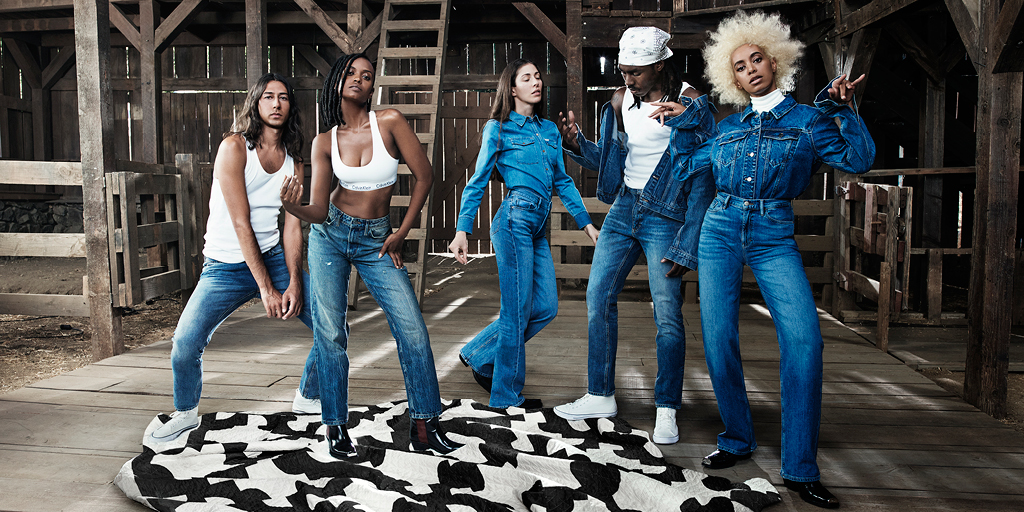 It's impossible to separate traditional American anything from immigration, but denim especially. Levi Strauss was himself an immigrant, as was the Latvian-Jewish tailor who first invented sturdy riveted denim in his Reno shopfront in 1871. Jacob W. Davis pitched his idea to Strauss, his longtime textile provider, and the blue-collar economy of the time made his robust workwear an immediate success. "The secratt of them Pents is the Rivits that I put in those Pockots," Davis wrote. "I cannot make them up fast enough…My nabors are getting yealouse of these success." Written English might have changed since 1871, but denim suits have remained essentially the same. Rosie the Riveter's jean jumpsuit and headscarf wouldn't look weird outside a fashion show in present-day New York. During the War War II era, American factory workers frequently wore denim shirts tucked into their Levi's 501s — though the metal rivets were left off as manufacturers were forced to cut the usage of unnecessary materials.
The rise of pop culture in postwar America made denim less synonymous with the rural working working class. Denim became a symbol of rebellion. Greasers often paired Canadian tuxedos with leather motorcycle jackets, creating a new youth uniform. Elvis's bad boy image was fuelled by his infamous 1956 mugshot, in which he wore jeans and a denim shirt emblazoned with a U.S. Army patch.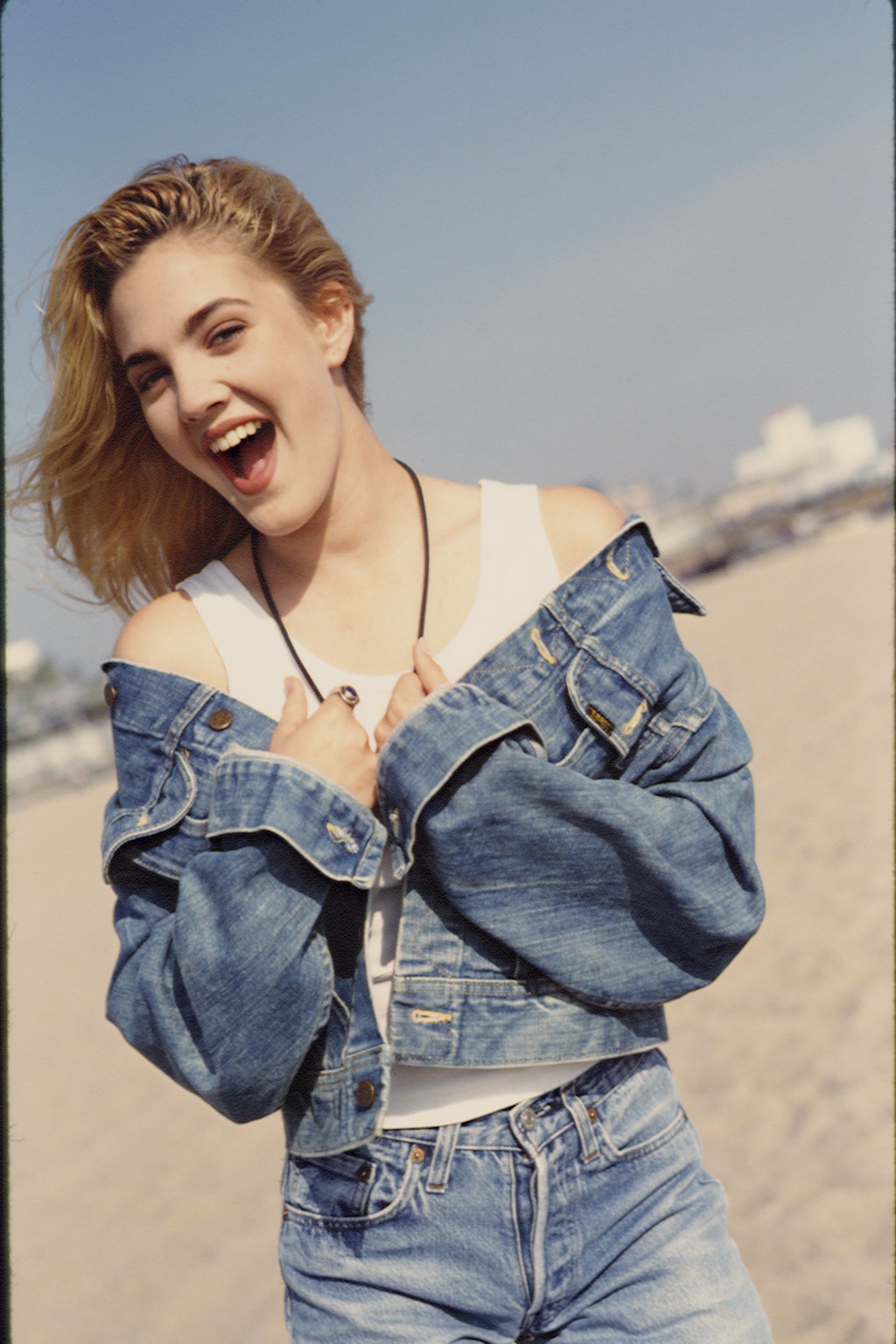 In the 60s, denim was tied to counterculture and the fight for civil rights. Anti-war protesters customized it with political statements, and the normally suit-clad Martin Luther King Jr. was arrested in denim overalls in 1963. To a meeting at Birmingham's Tabernacle Baptist Church four years later, the civil rights legend wore dark denim jeans, a matching denim jacket, and a light blue chambray shirt. Tanisha C. Ford, in SNCC Women, Denim, and the Politics of Dress, explains that women protesters were originally required to dress in their Sunday best to avoid smear campaigns against their character. But denim wasn't just symbolic — it held up better when things turned violent.
In the 70s, Canadian tuxedos quickly became a defining look of the era, as pop culture's most badass characters started wearing it on the regular — i.e. "King of Cool" Steve McQueen and the Godfather of Soul, James Brown. Alec Baldwin wore double denim with coiffed hair and a neck scarf on his 70s soap opera The Doctors. Soon after, Jordache sold us acid wash sexy in the 80s, and Johnny Depp made double denim his trademark style the 90s. And #neverforget Britney Spears and Justin Timberlake's head-to-toe denim outfits the 2001 VMAs. At the time, it wasn't considered overly outrageous, but in the years since the look has become iconic — receiving tributes from Katy Perry and Riff Raff and Adam Selman and Imaan Hammam.
In 2018, the Canadian tuxedo is worn by pop stars, supermodels, suburban moms, and high school students alike. Despite his affinity for Batman suits and women's skirts, Jaden Smith is far more frequently seen rocking a Canadian tux. Gigi Hadid is a superfan. And Rihanna's oversized Matthew Williams Dolan looks are elevating the look to new heights. Double denim is now ubiquitous, but it's also a symbol of working class grit, the spirit of youth, and the ingenuity of immigrants — what truly makes America great.
And actual Canadians like them too: "For me, it's all about the Canadian tuxedo, and maybe a bolero," Mac Demarco told T magazine in 2014.