gritty photographs of barcelona's queer scene at night
Isaac Flores captures a community full of power and creativity.
|
21 February 2018, 9:27pm
This article originally appeared on i-D Spain.

When one comes across a self-portrait of Isaac Flores — something that's not likely, since he prefers to photograph others rather than himself — it looks as if he could be at any big party in an emerging city in Eastern Europe. But no: The truth is that he lives and works in warm Barcelona, photographing what happens at night at the wildest parties.
Far from making "beautiful" photos, what stands out among the images of this young photographer are his love of transformation, the bondage aesthetic, and how his thick grained images that convey a sense of raunchiness and punk.

Among his most recognizable photos are those that aren't commonly seen in a travel brochure, but are commonly seen in the city: Barcelona's queer community. They remind us why Barcelona was, for years, known as a city that was exciting, forbidden, and even a bit dangerous.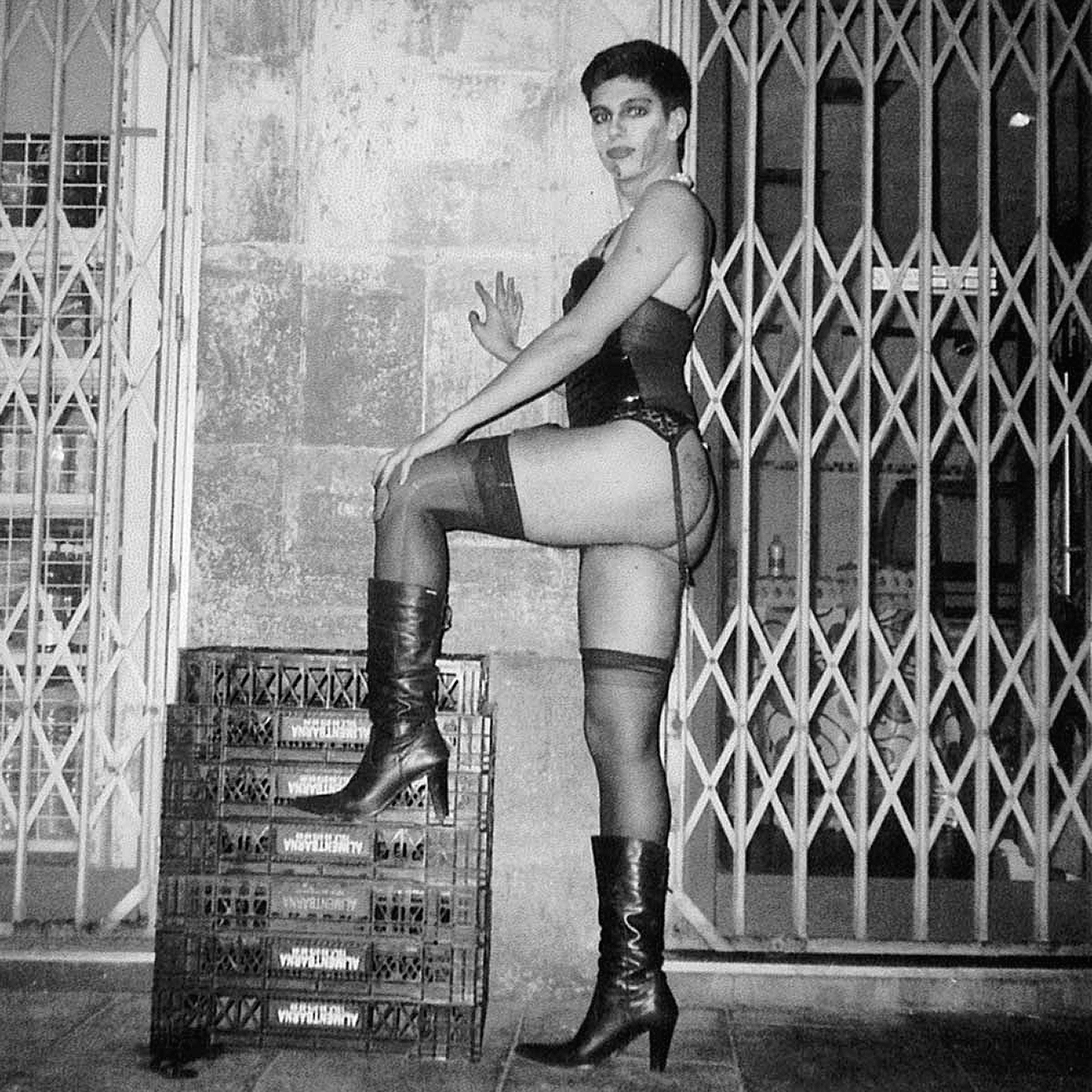 In November 2017, i-D Spain published images that Issac Flores shot during RuPaul's Drag Race's Werk the World event in Barcelona; some snapshots full of light, brightness, and grandiosity that are slightly removed from what the photographer typically seeks to do with his work. i-D spoke with him to gain deeper insight into his motivations and the secrets of this young artist.
What inspires you when you're taking photos?
The search for a feeling of freedom, of rebellion, and the rawness of the people I photograph. I like to think that I can capture all those feelings in a second and render them eternal. I feel a great deal of admiration and respect for the way they confront a society that expects the total opposite of them.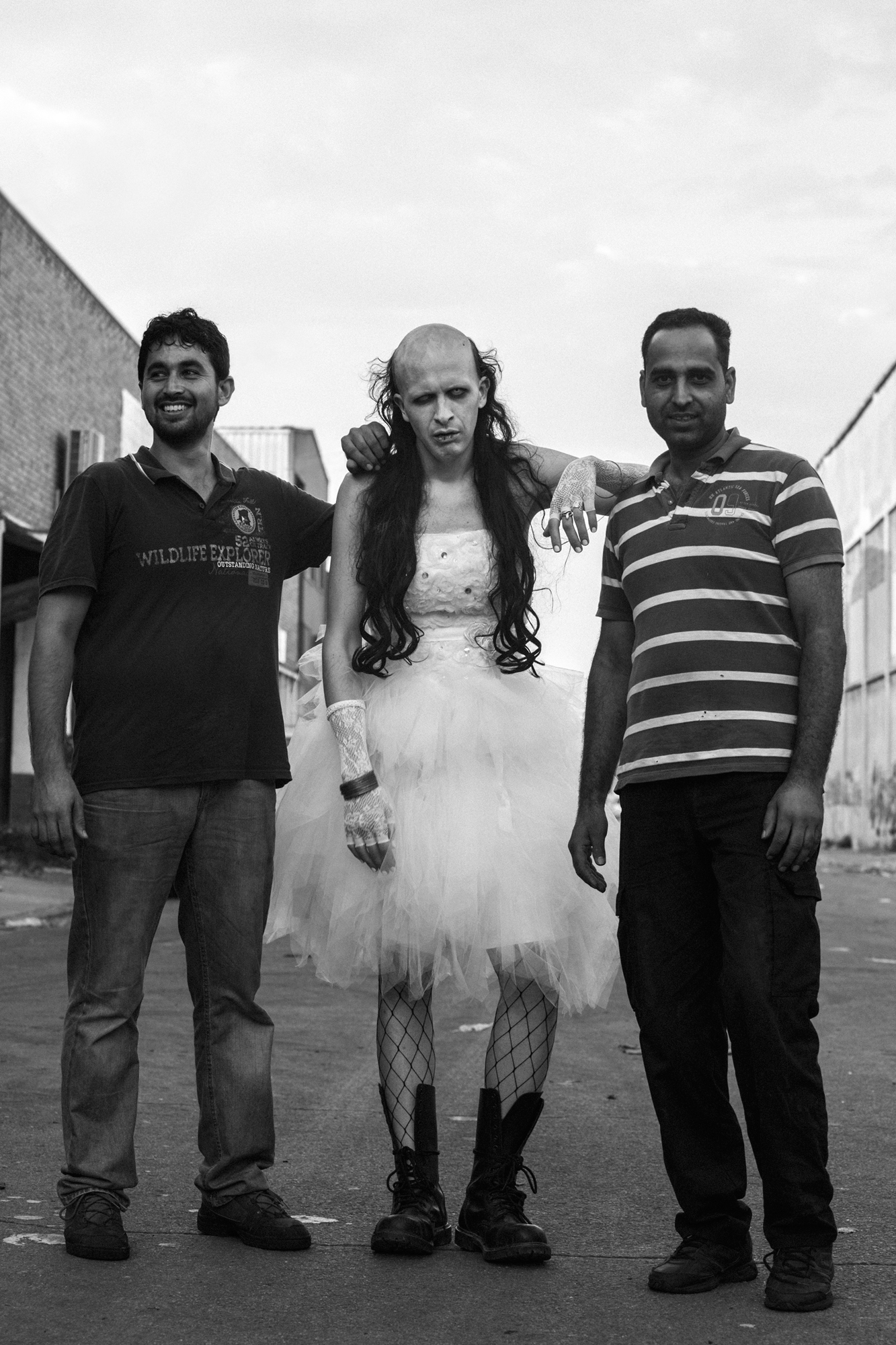 Does Barcelona give you something that no other city gives you?
The point of departure is that Barcelona is a city of artists, so I'm surrounded by a good scene — though not an easy one. Right now it seems like a theme park for people who are generic, boring, and uncultured.
Barcelona is my home. I was born and raised here. The majority of people you see in my photos are or become my friends after [I've photographed them]. I feel comfortable here, and that's something no other city can give me [unless] I'm moving there for a long [period of] time. I'd like to take some trips to meet people and see new environments.
When it comes to promoting your work, how important are social networks for you?
Very! As a "Mr. Nobody," it allows me to reach a public that would otherwise be impossible to reach. At the moment, I'm not financially stable enough to do shows, nor do I have contacts who can offer me great visibility, so social media has been a good point of entry for me.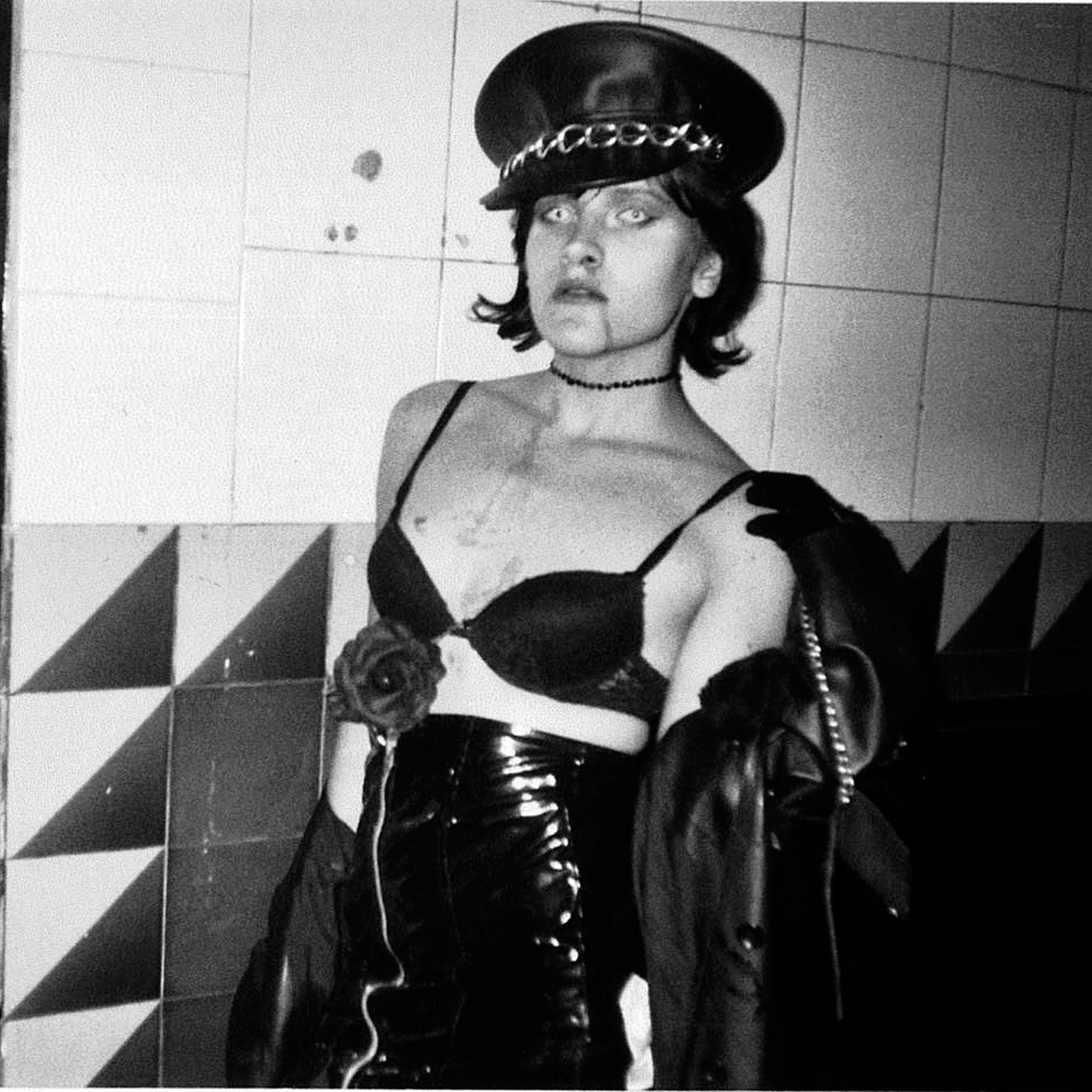 Why is it more comfortable for you to take photographs at night?
What other choice do I have? My community has always been destined to live at night in order to be who they want to be. Look, I like the world of the night. It helps you grow and we all go out in order to become part of something, but it can suck you in too much. I hope that, in the not-so-distant future, you can go for a walk in the park in the morning and see a drag queen taking their dog for a walk, and that it would be the most normal thing in the world for the rest of society.
Who are your inspirations?
I can't say for sure, but when I was eight years old, I was coming home from school and I saw the music video for Christina Aguilera's "Dirrty," directed by David LaChapelle, on TV. Something just clicked in my brain. From that point on, I was interested in the world of the trash and campy aesthetic.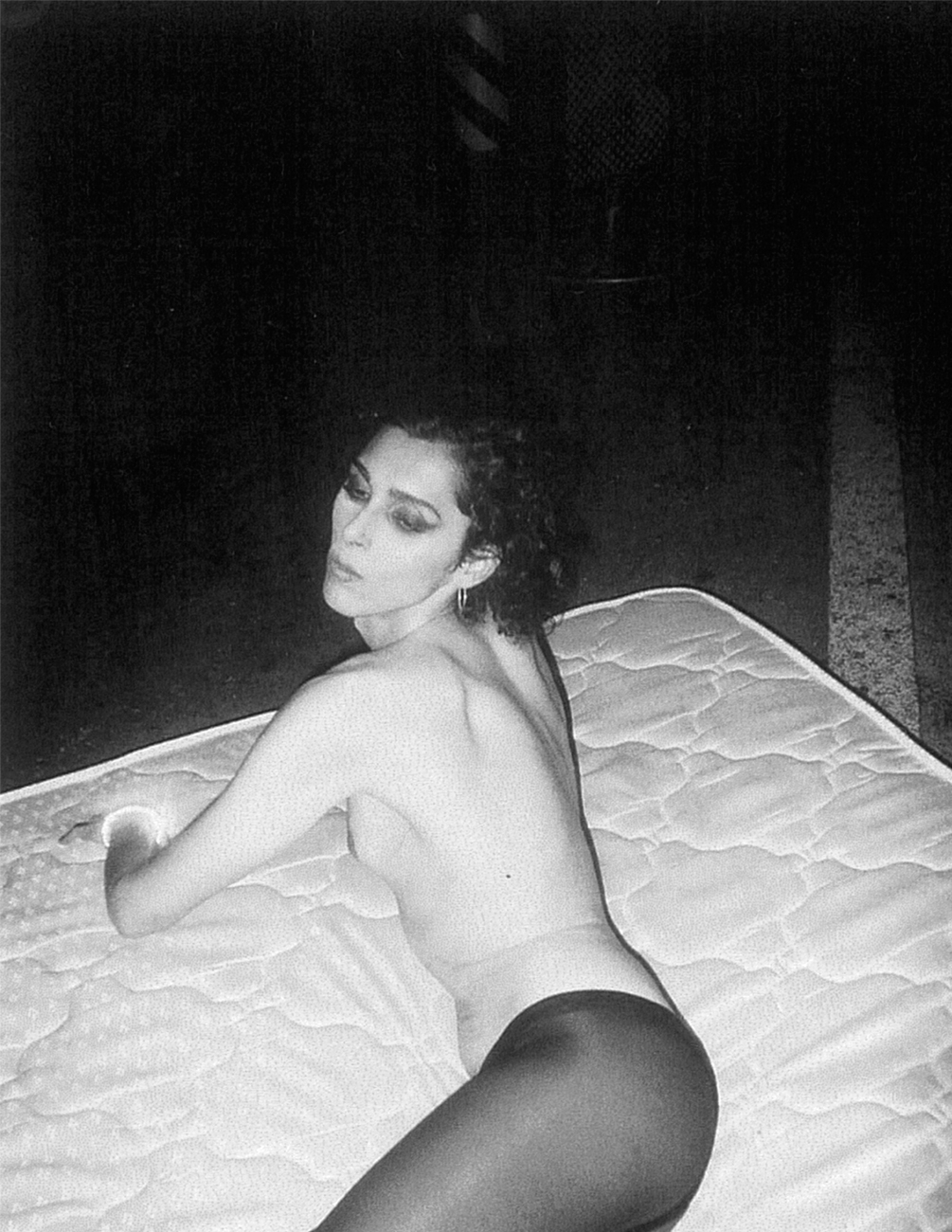 Does perfection interest you?
It did before, quite a bit. "Perfection" is something that's demanded of you for as long as you can remember, and I'm a very competitive person. I've always aspired to achieve perfection in every situation. But I'm learning to unlearn ideas that we have entrenched in our minds, to not give so much importance to what's imposed upon us and to follow my path, for better or worse, in my own way.
Where do you hope photography will take you?
I don't consider myself a photographer, honestly. I say it sometimes so that people lay off asking. I don't like to give explanations, but I'd love to end up photographing the movies stars and musicians I grew up with. I'd also like to end up directing music videos or making "mini-films." As I mentioned before, my initial entry into this world was through music videos and they've always been something that catch my attention. But on the other hand, I'd be okay with a job that allowed me to express myself creatively.