get an exclusive first look at balenciaga's new menswear collection
The brand's first ever menswear pre-fall collection is all about Parisian archetypes.
Starting in March, Balenciaga is hopping on the co-ed catwalk; presenting their men's and women's collections together in Paris. So there will be no Balenciaga menswear show for us to fall in love with this Paris menswear week. This is a massive shame. Demna's three menswear shows for the brand have each been totally moment defining; from putting real Dad's on the runway to the debut of the Triple-S trainer to paying homage to Bernie Sanders. So yes, unfortunately you will have to wait until March for your full hit of instant classics from Balenciaga menswear.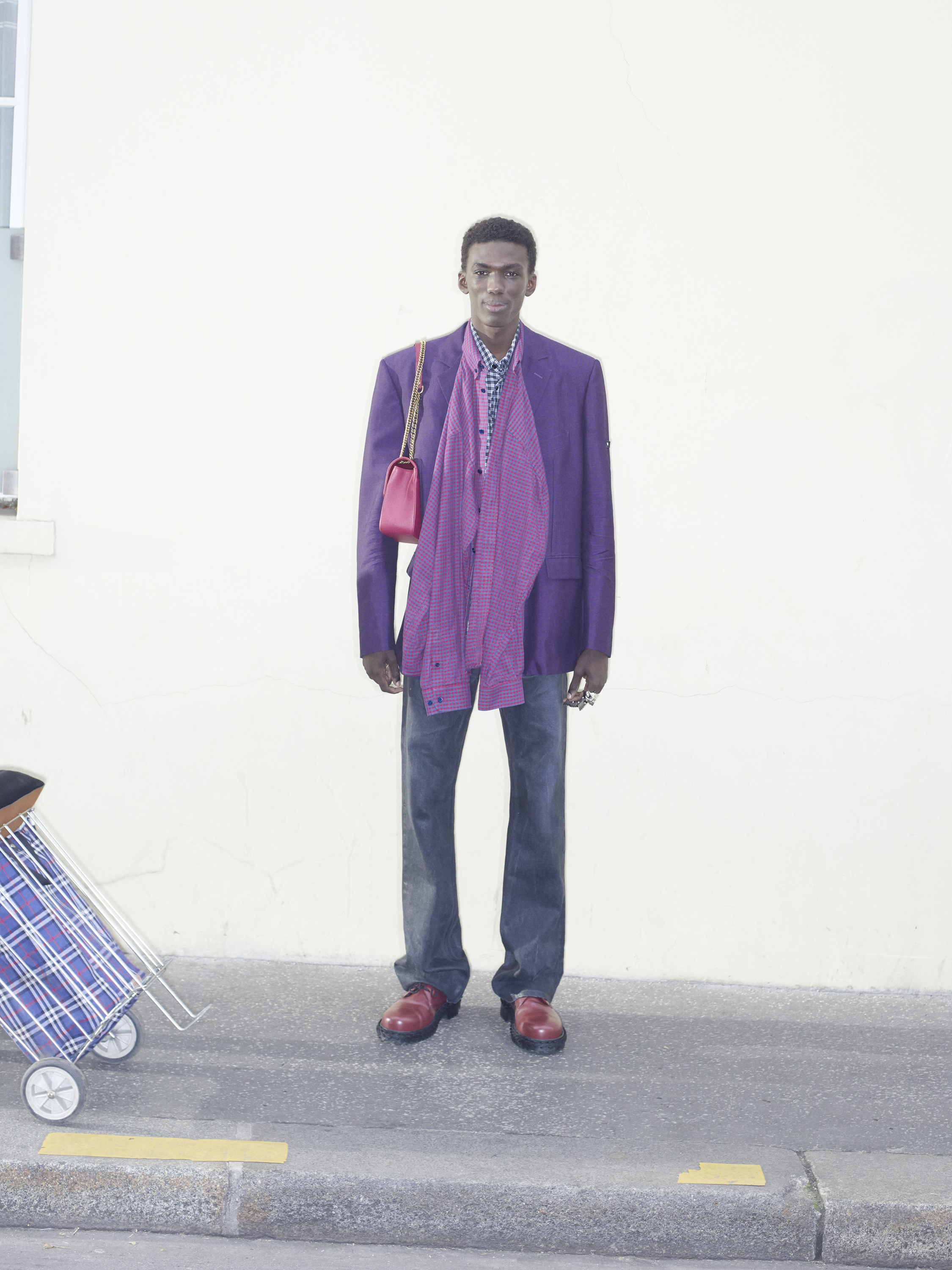 Thankfully, Balenciaga having dropped this, their first ever menswear pre-collection. Something they'll continue to do each season. The collection is inspired by Parisian archetypes and is rooted in observations of the city's characters. The lookbook was shot on the sidewalks of the French capital, capturing the stereotypes in their habitat naturel.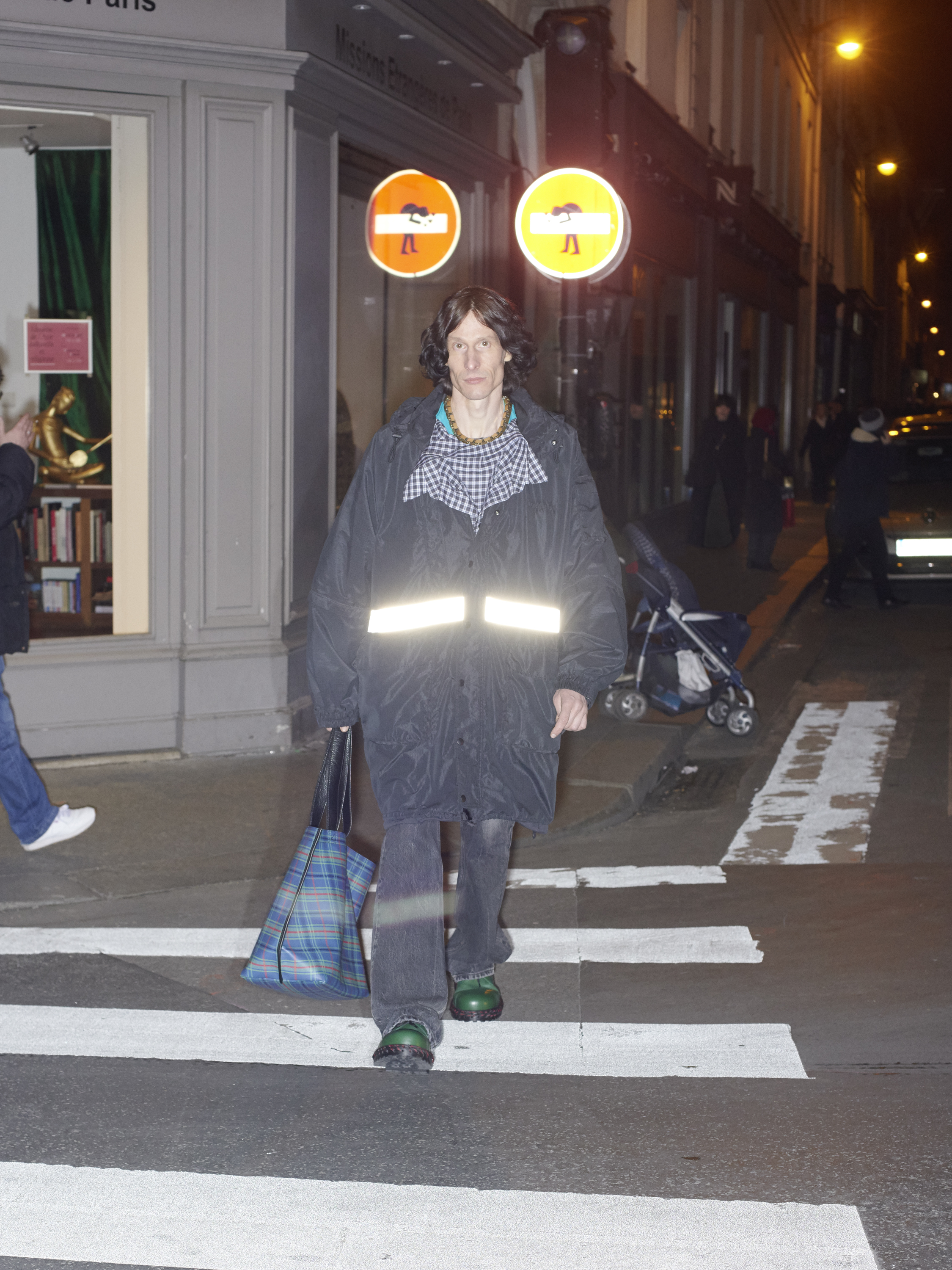 It follows on from the womenswear spring/summer 18 collection, which investigated, deconstructed and crafted chimerical garments from various wardrobe staples. For pre-fall Demna brings the same approach to menswear; continuing to reconfigure prosaic essentials into something magical.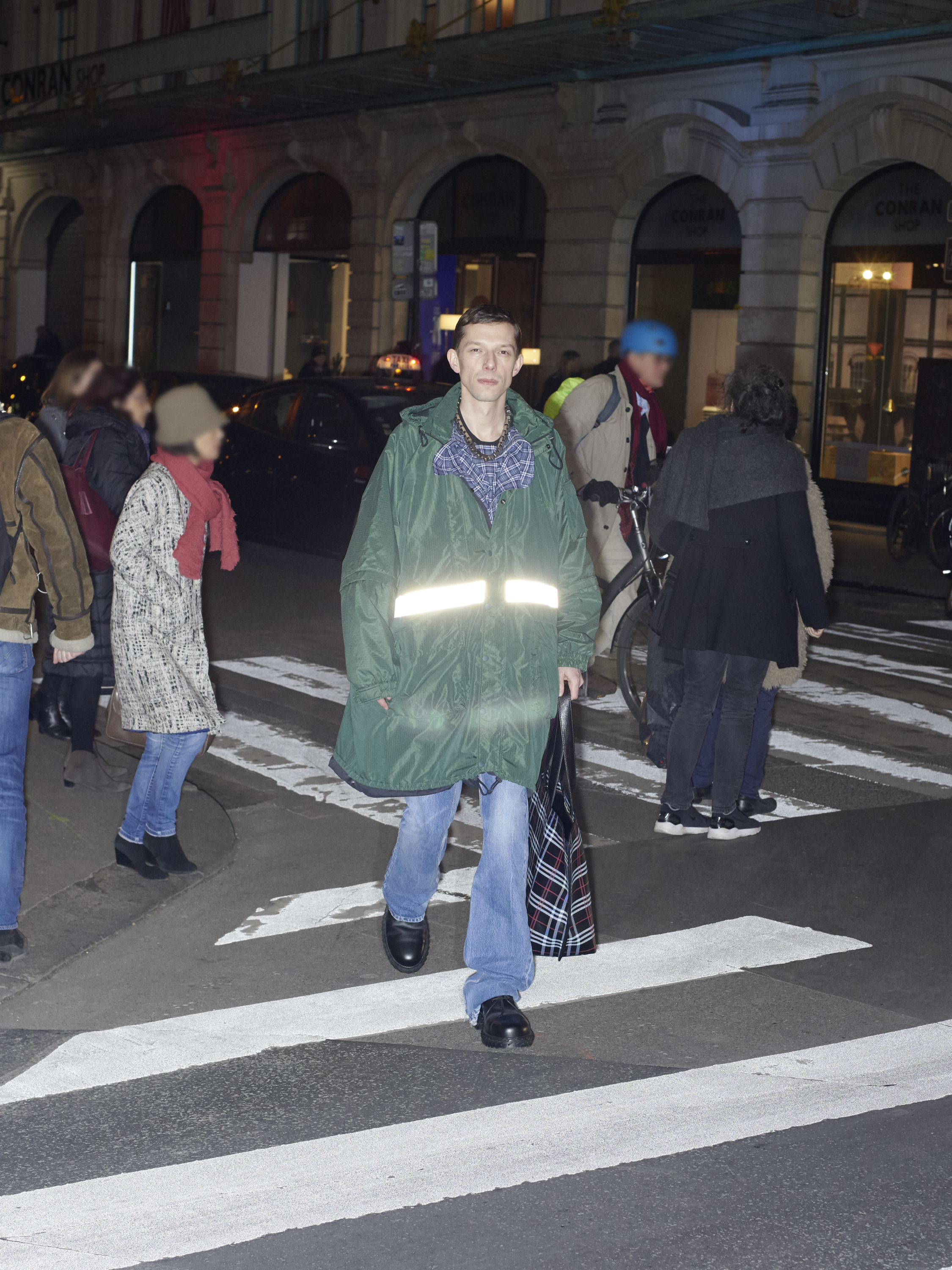 Checked shirts blossom out of tees and can be worn as scarves or cloaks as your mood desires; striped business shirt sleeves burst forth from a downtime denim short-sleeved shirt; scarves bloom in the same pattern as a cosy knits; windbreakers emerge in a technicolour patchwork clash of layered prints and fabrics.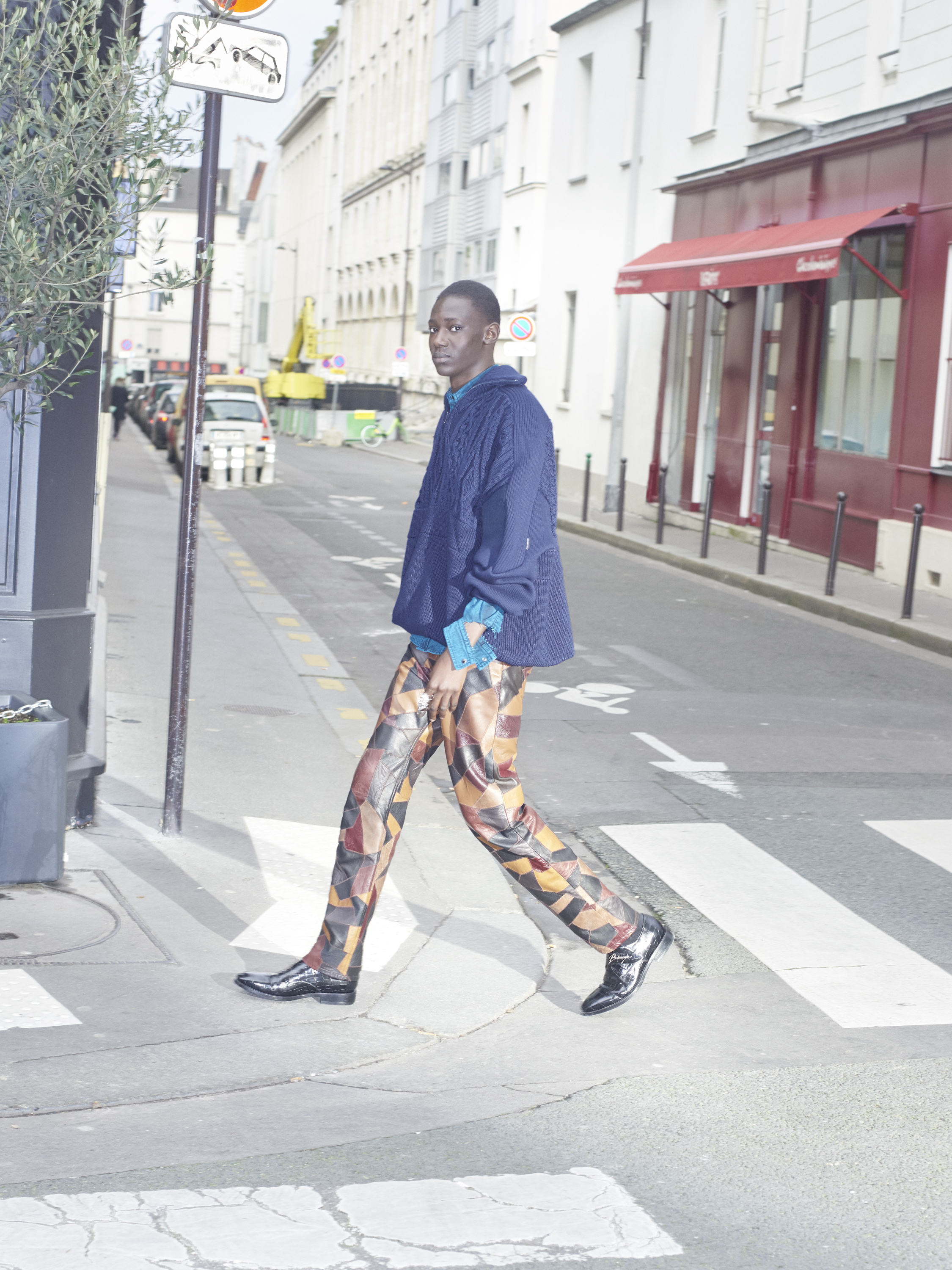 So make like one of the models, and hop on a Segway with your lux-Balenciaga tote in tow, and pop down your nearest Balenciaga store (in June, when it will hit shelves).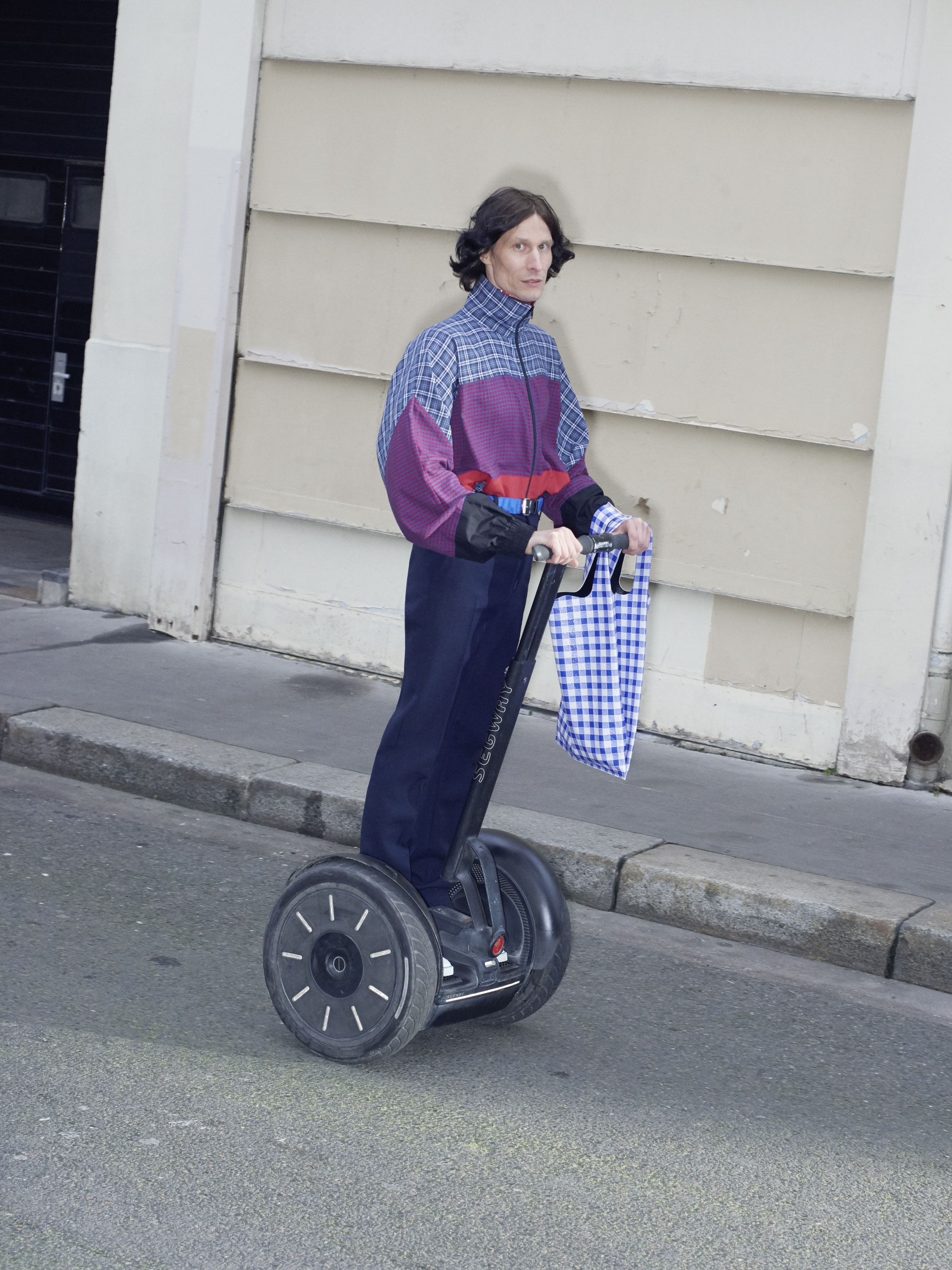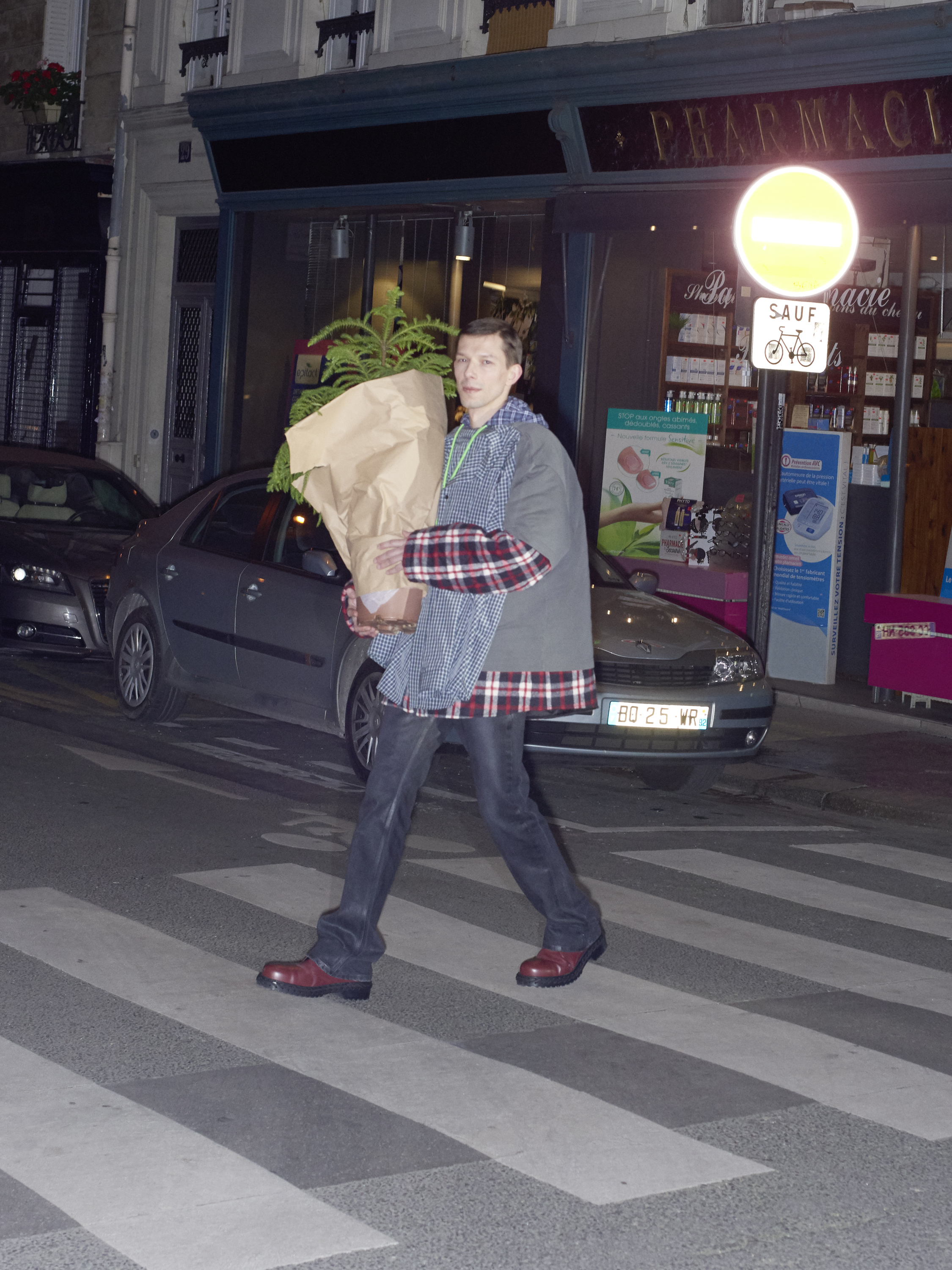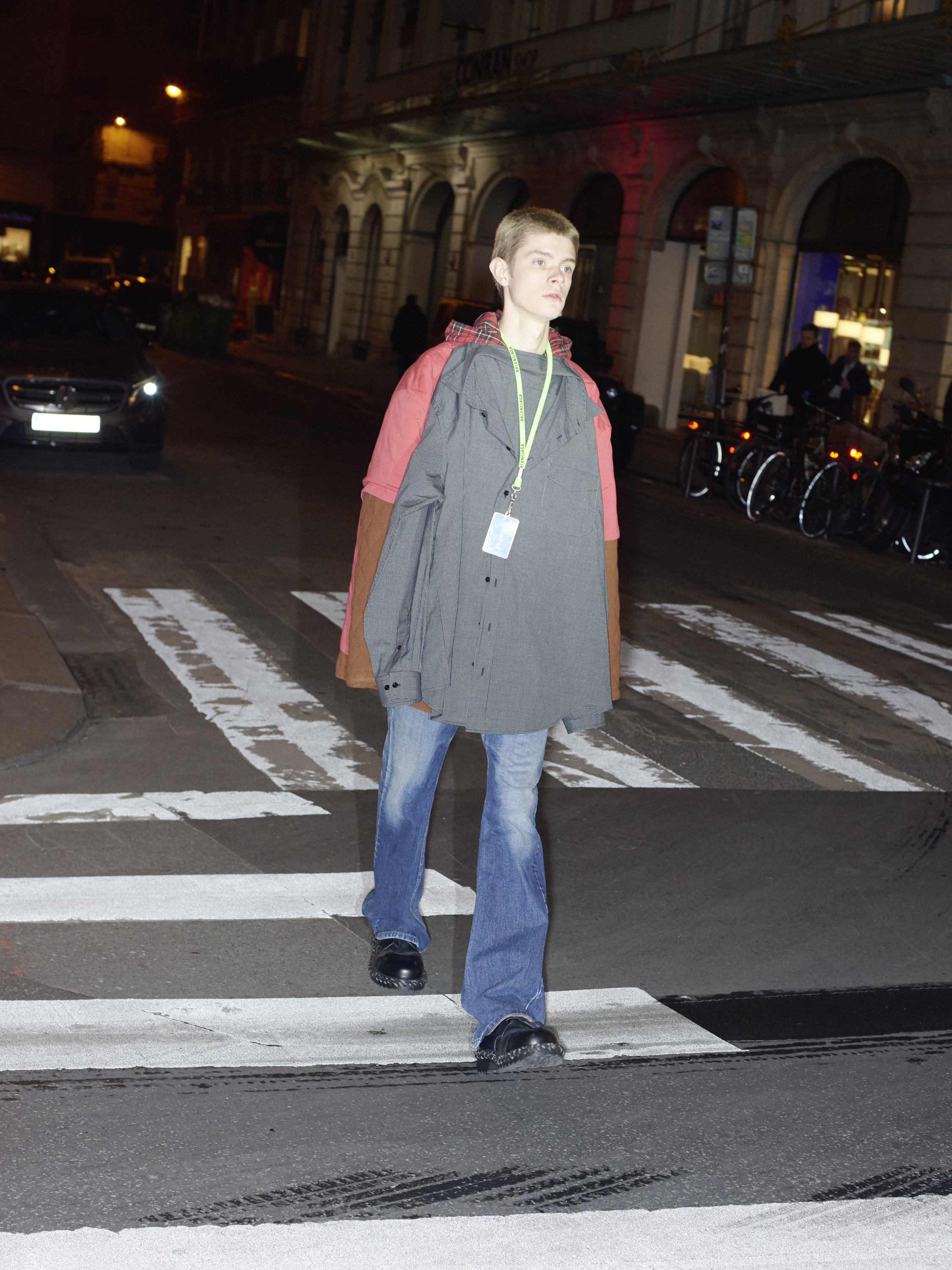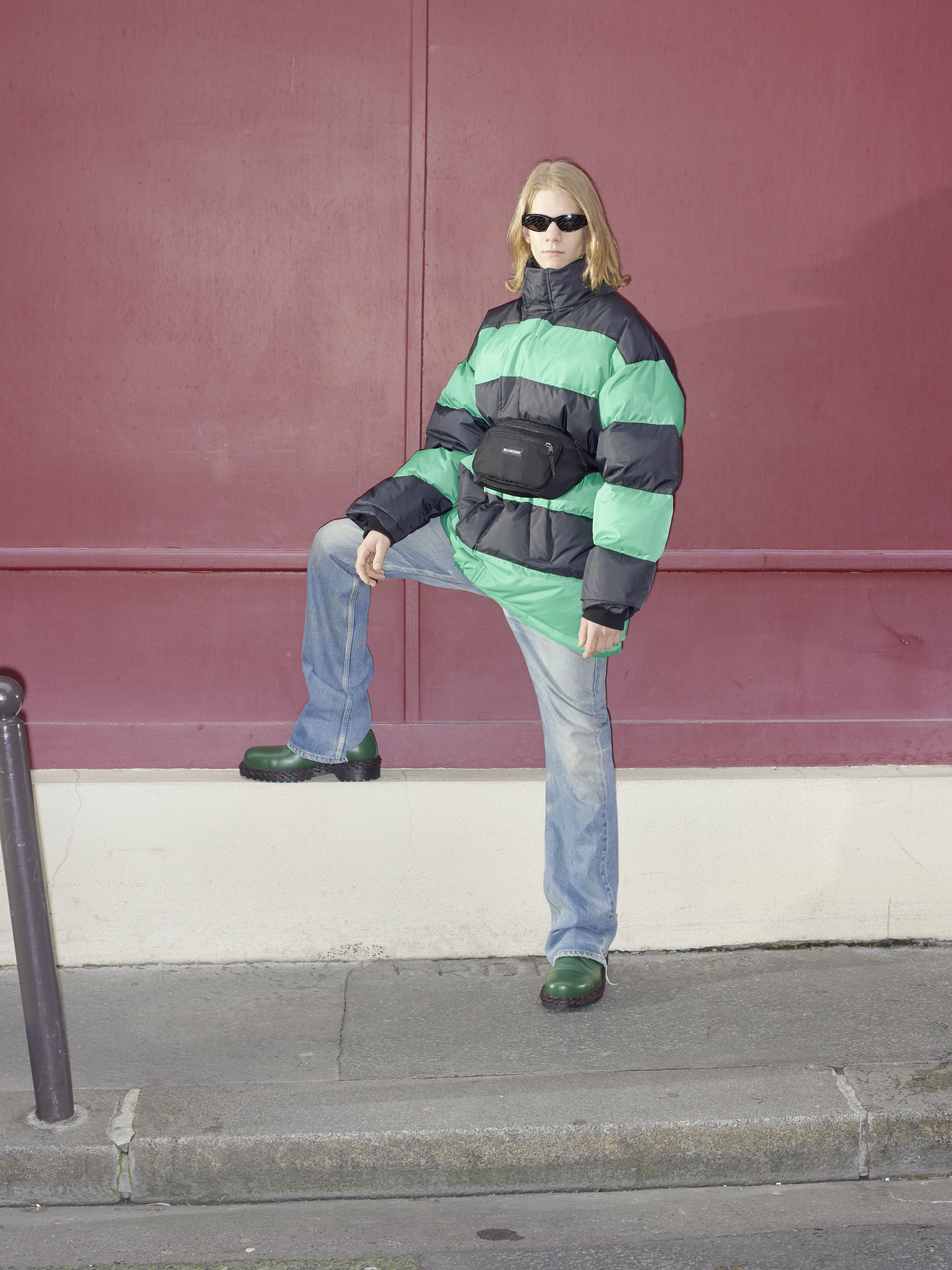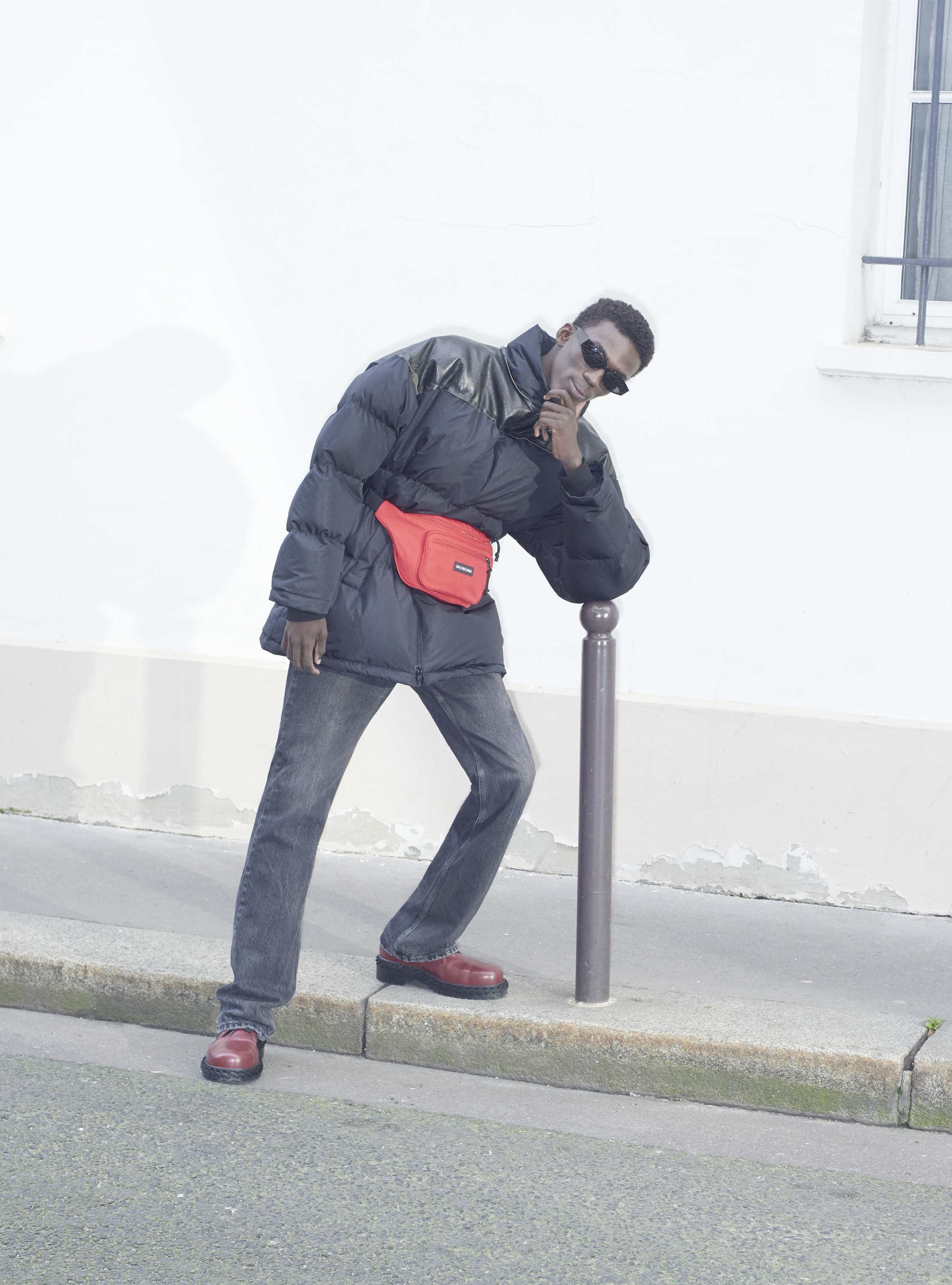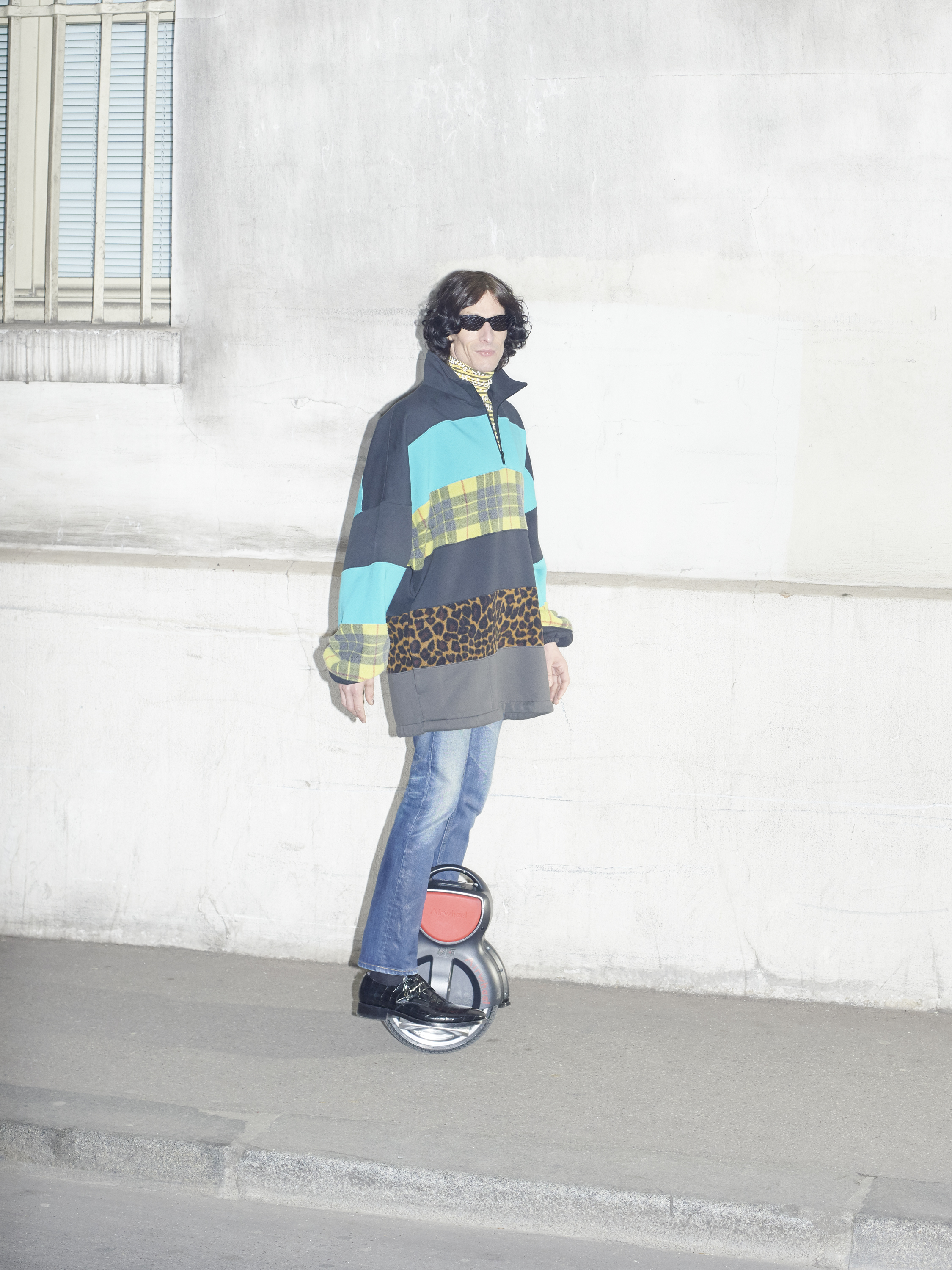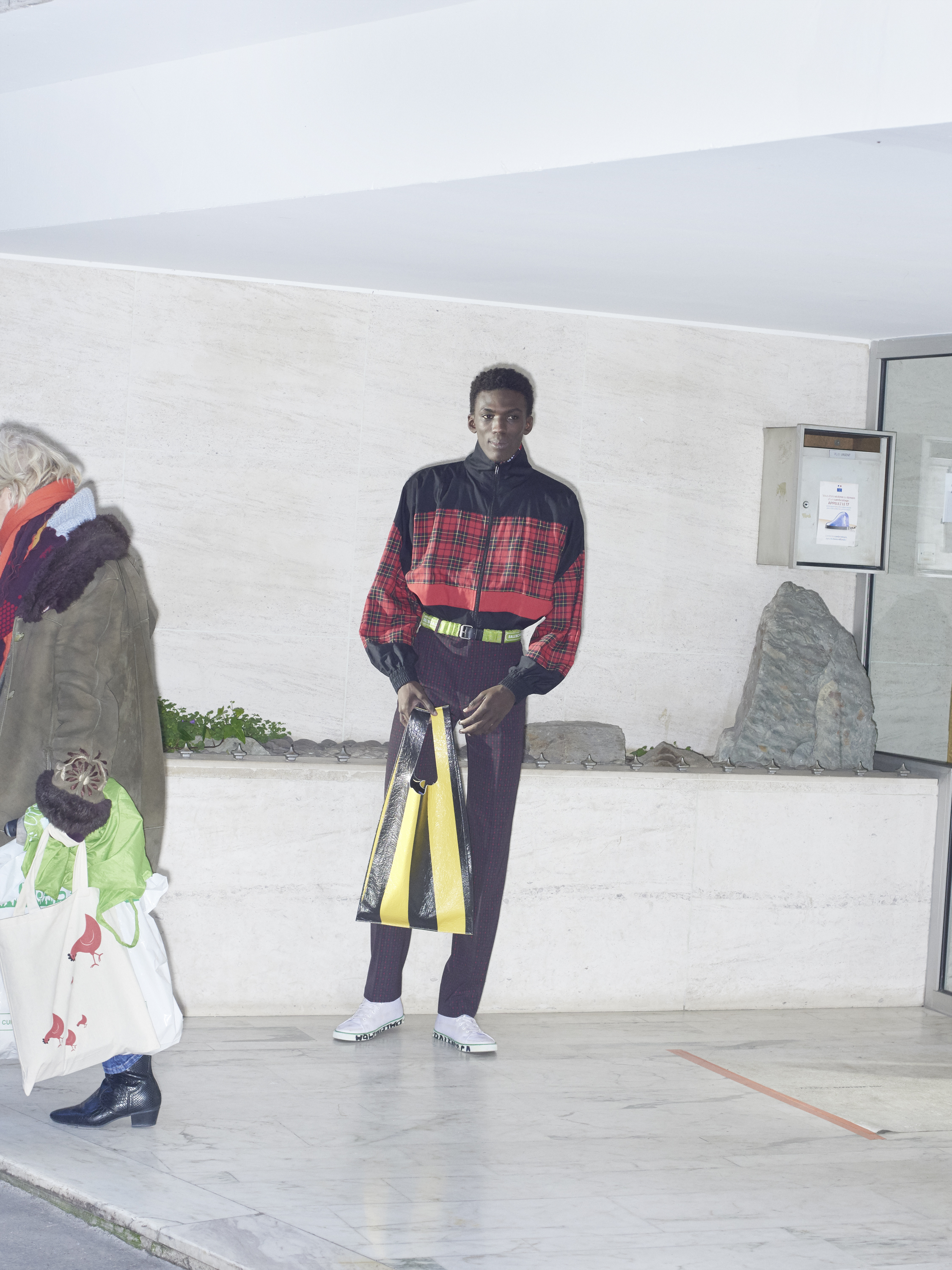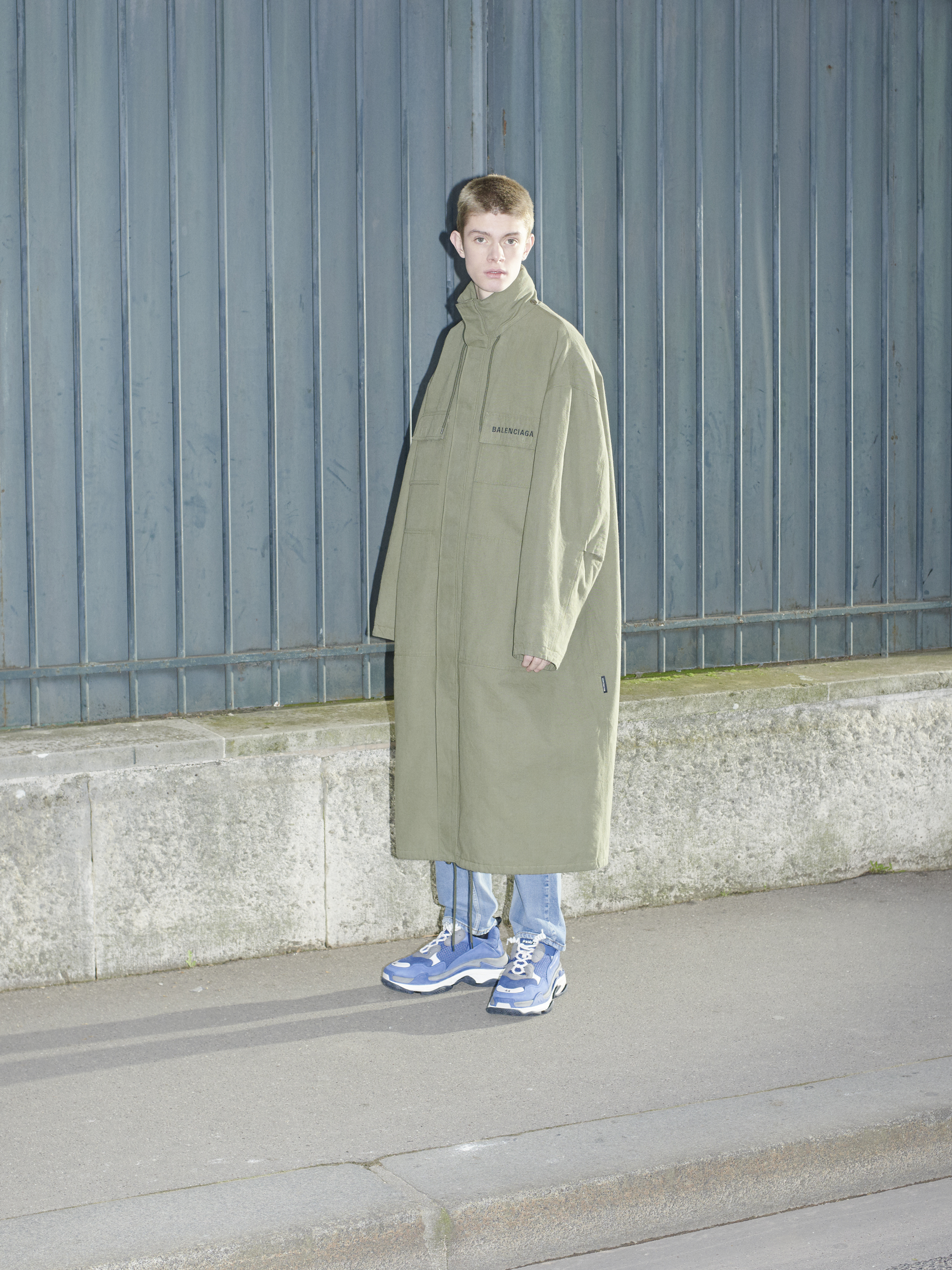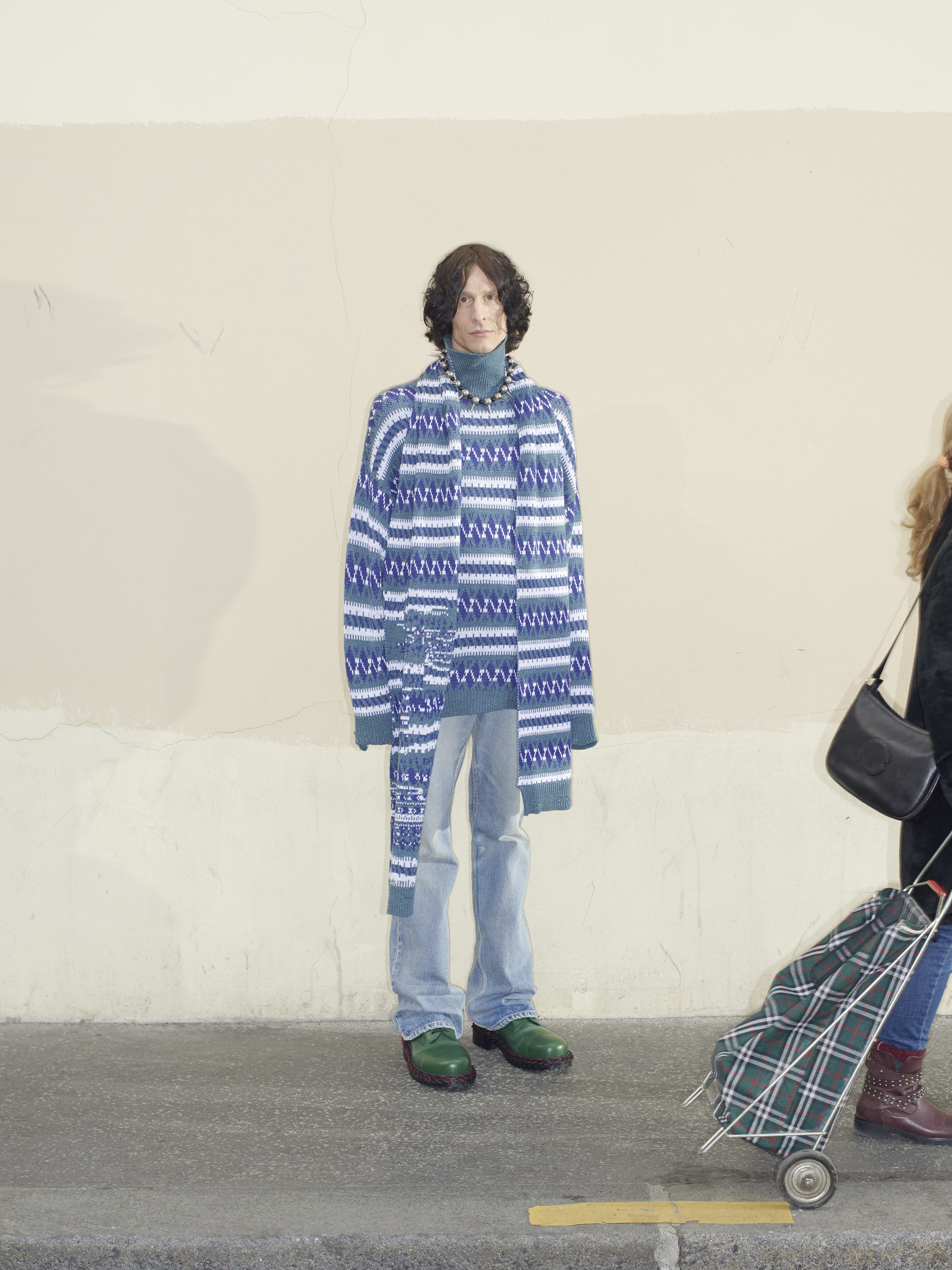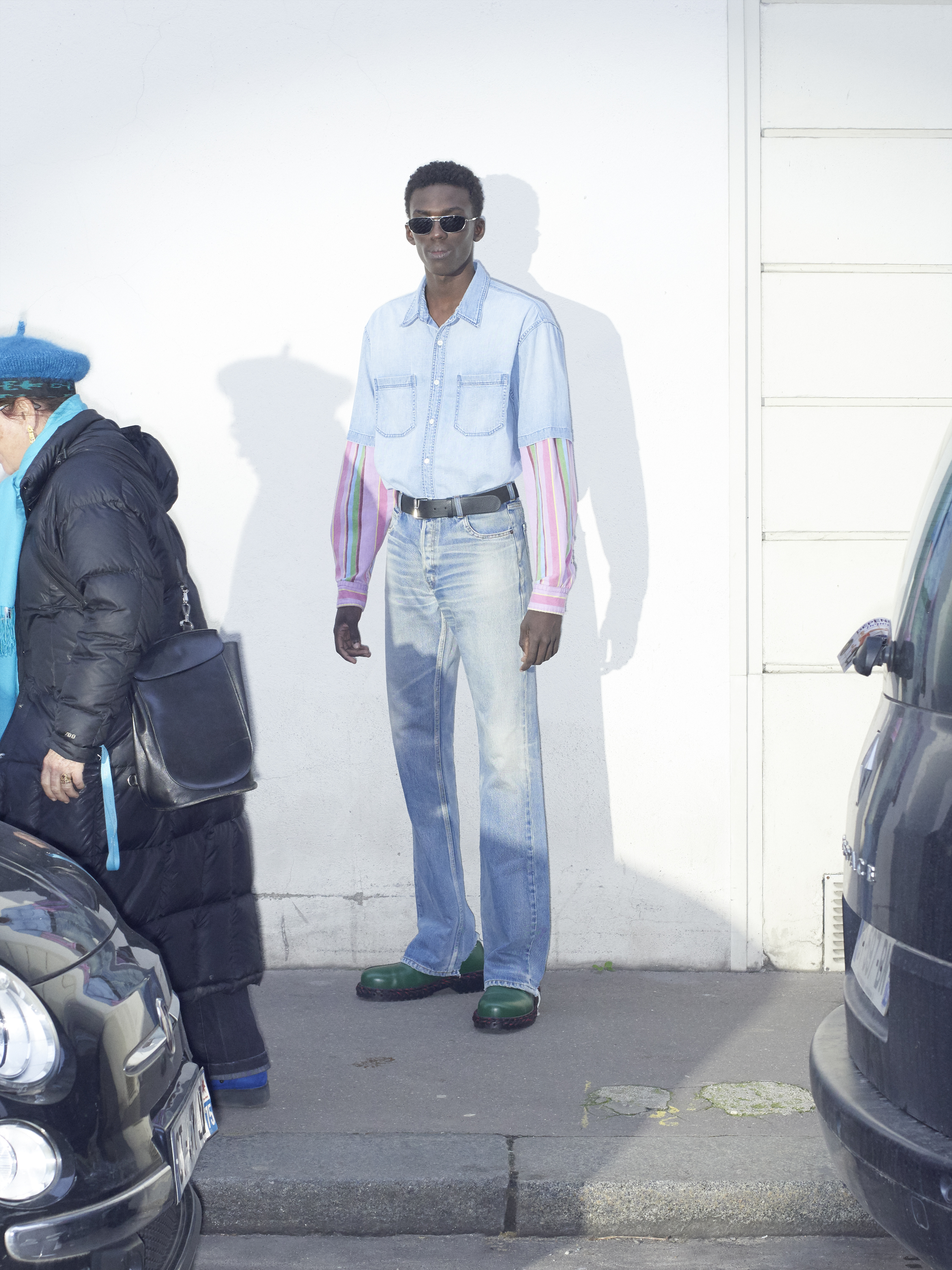 This article originally appeared on i-D UK.