Photography Kwabena Appiah-nti
you need to listen to rimon right now
She's the most exciting artist in Amsterdam, for real. Watch her Soul Train-inspired music video here.
Photography Kwabena Appiah-nti
20-year-old Rimon is one of the coolest new singer-songwriters we've come across in absolutely ages. When she was just a toddler, she and her mother fled their native Eritrea for Europe, where they lived in several Dutch refugee camps. Now based in Amsterdam, ever since she dropped out of school at 17 and linked up with local producer Samuel Kareem, the quietly confident and very beautiful artist has been on a musical mission to motivate and inspire.
Rimon herself gets inspiration from all angles; feeding off her environment, the books she reads, struggles experienced, conversations had and strong women like Nina Simone, Maya Angelou and Erykah Badu. "They all have this natural confidence and depth around them that inspires me tremendously," she told i-D over email. Whether singing with a broken heart or through happy tears, Rimon always ensures there's an encouraging message hidden away in her work -- something to take from the situation. Growth is a keyword here, "I'm 20, and I feel like I've been learning so much about both life and myself the past year, so that's a big theme in my music."
Today, we're excited to share Rimon's first ever music video for her first ever single; the soulful, feel-good, totally beautiful Grace. "For me, Grace means the way you carry yourself; whole, confident and loaded with female energy. Just very empowering and 'out there', but in a good way." The accompanying video is full of Rimon's friends -- both IRL and internet -- dancing the night away, Soul Train style. Dreamed up by the singer and her mate Fatu Kamara, and directed by Ebeneza Blanche with Creative Direction from Yavez Anthonio, there are tinsel streamers, chandelier earrings and some serious moves. Take an exclusive first look at Grace, and get to know the future star below. Rimon might just be the one to take Dutch music global.
Hallo Rimon! What's this music video all about then?
I wrote the concept with my best friend Fatu Kamara. It shows me in my natural habitat, no make-up or extras; just me in my purest form. Further on in the video you'll see me all dressed up in a bar, doubting whether I should go on stage and let go of my fears. The moment I perform is the moment I embrace myself and flourish. The real meaning is to never let any type of fear take over in life in general, and just LIVE. It's really a metaphor for my life so far.
Is it intentionally quite Soul Train?
I definitely got my inspiration from that era. I looked into a lot of videos and images of Donna Summer and that whole 70s feel. I felt like that really fitted with the vibe of the song.
Where's your favourite place to dance?
In my room, alone. That's when I feel really comfortable to just move, dance and do whatever. But on the other hand, I love dancing at festivals surrounded with my friends and thousands of strangers. Those moments are filled with a sense of euphoria and freedom.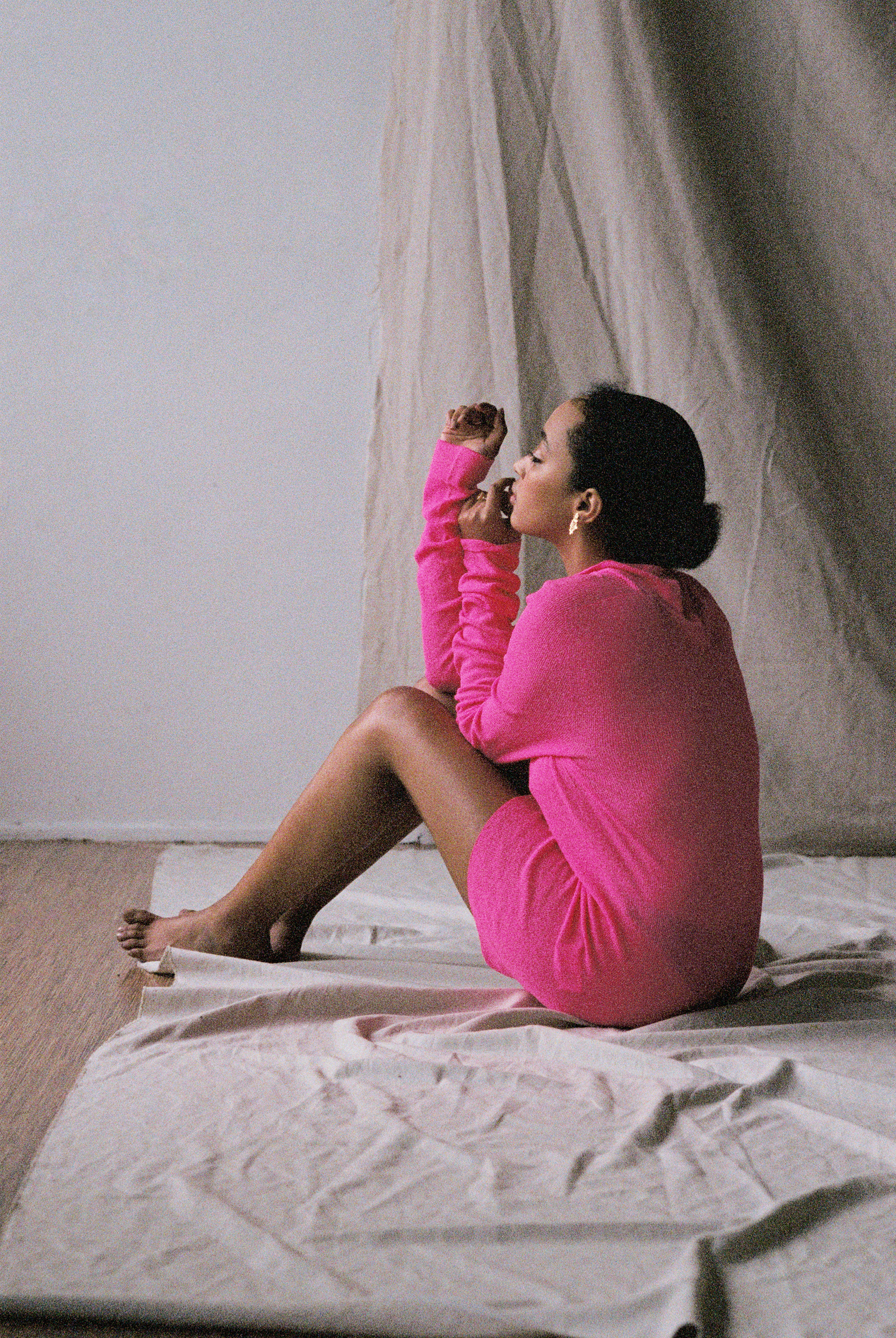 What music do you associate with your childhood?
I grew up watching MTV so I was a huge fan of Destiny's Child and Beyonce. I used to perform Destiny's Child songs in the living room for my family. Later on I bought 50 Cent's album and that's where my love of hip-hop started.
When people ask what kind of music you make, what do you say?
I find it hard to put a label on it. I'm influenced by a lot of different genres, and I'm quite a paradox as well. I'm still in a process of growing, and so is my music. If I had to say, I'd tell them I make a fusion of neo soul and hip-hop. But then again, if I feel like making something completely different like trap or dancehall -- I'd do that too, you know. There are no limits or boundaries to creativity.
Tell us about the scene in Amsterdam right now.
The music scene is huge at the moment and hip-hop has been taking over the charts. But the charts are still quite commercial and I would love to see some underground artists from Amsterdam make their way to a bigger audience. Also, I feel like there aren't a lot of female artists who are really out there worldwide. Sevdaliza is a great example -- a Dutch artist who did her thing and who is now a respected artist worldwide, but I'd love to see more female artists from here make it overseas.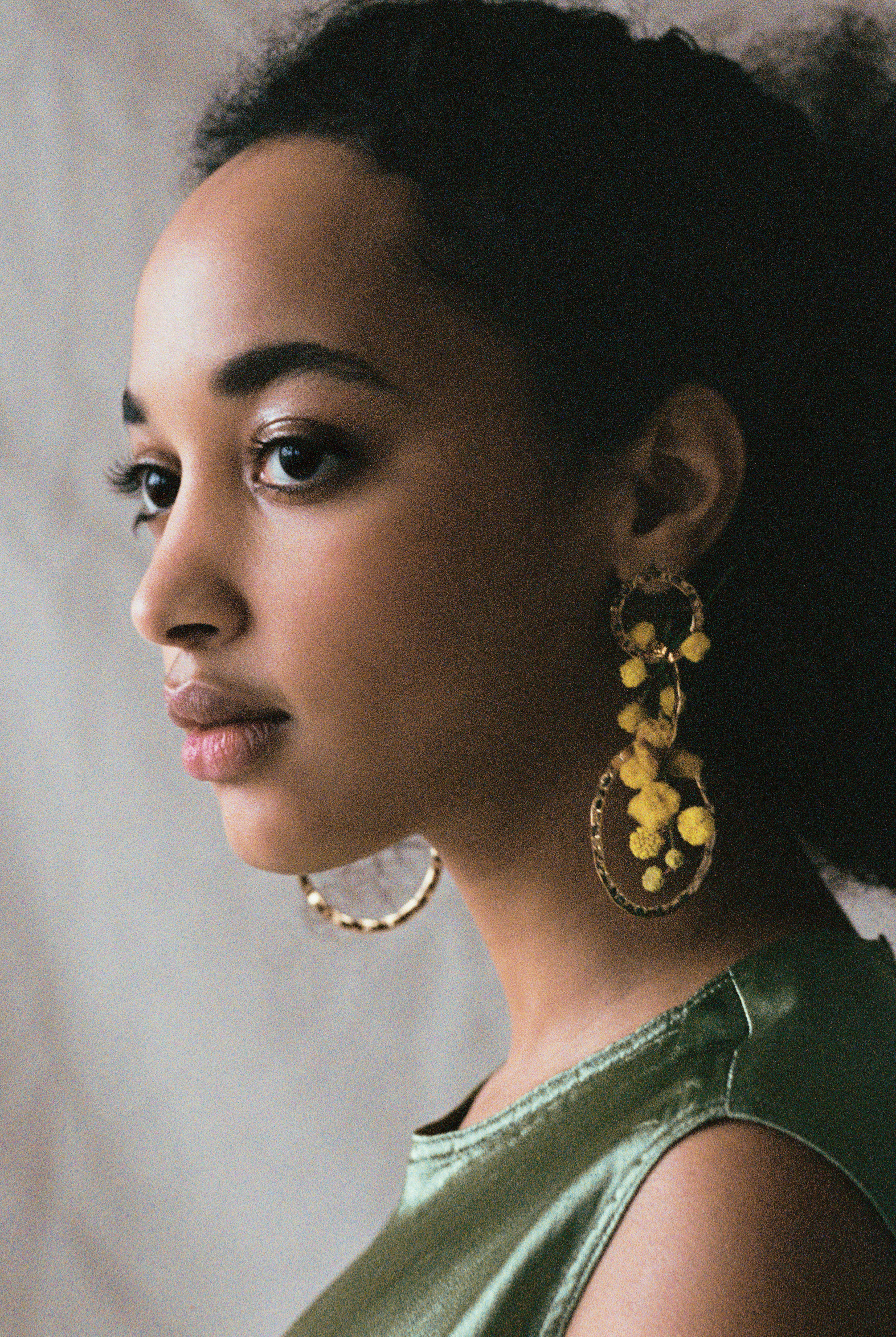 How much does your heritage influence your music?
Music-wise it didn't have a huge influence -- maybe even the opposite. My mum always used to listen to Eritrean and Ethiopian songs and there was always this little rebel in me that wanted to go against the 'known' and search for the unknown. As I grow older, I'm starting to appreciate my heritage more and dig into it more. Ethiopian jazz, for instance, is something I'm listening to a lot lately. I really want to make a song in my mother's language one day.
Your lyrics reference a flower blooming. If you were a flower, what kind would you be?
A sunflower. I associate them with warmth, summer and positivity. I always seek the positive in all negative situations. I think it's my way of coping with things.
Rimon's debut single Grace is out today on Alles Recordings.
This article originally appeared on i-D UK.
Tagged: