take an exclusive first look at dior homme's new denim collection
Relax into 2018.
|
03 January 2018, 10:00am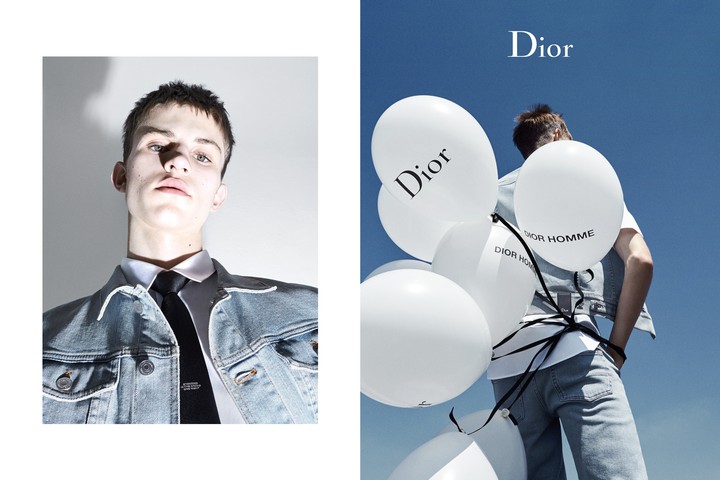 This article was originally published by i-D UK.
Denim is the most utilitarian, nostalgic, and adaptable of fabric. Denim can do everything. A sense of life pervades the used piece of denim unlike any other fashion material; from the just-so perfection of worn in jeans to the cozy splendor of the denim jacket, worn a size too big. Denim was all over the spring/summer 18 catwalks, from Tom Ford to Calvin Klein, its versatility stretched from haute couture to streetwear. The latest and most potent example? Dior Homme is releasing a dedicated denim collection.
"There used to be this tiny denim store in my hometown of Londerzeel, right in the center, under the church," Dior Homme's aristic director, Kris Van Assche, explains of his earliest denim memories. "It was about 'the real thing,' not fashion, very 'American workwear.' I remember my mom taking me there for my first pair of jeans." It's the enduring power of such moments that makes denim so evocative.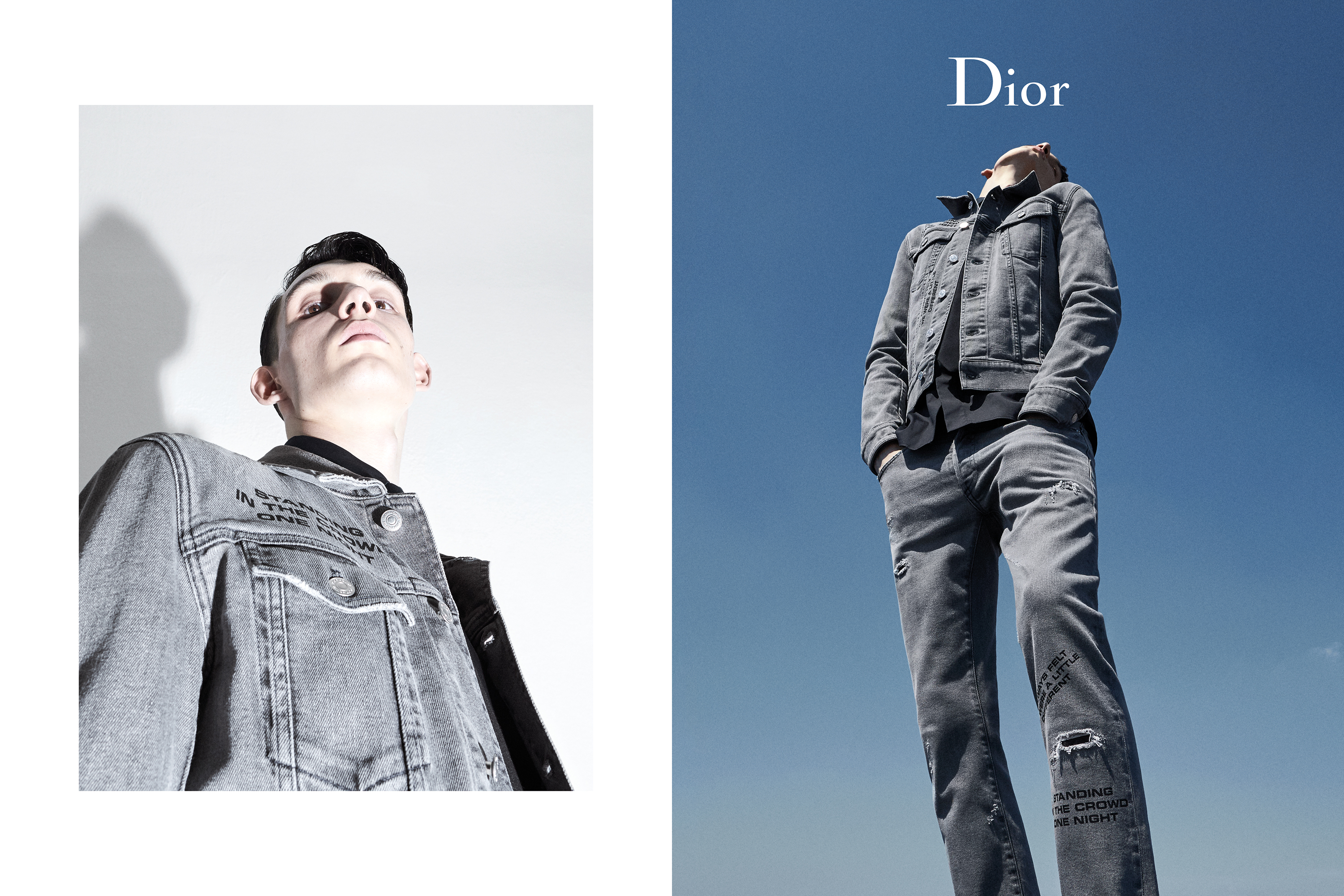 "Denim is not a new thing at Dior Homme, but it was a good time to rework all basics and some new treatments. I wanted to look at everything with a fresh eye, to rework it as an independent part of the collection, but within the same identity." This vision translates into the continued exploration of the places where youthful subcultural exuberance meet the more traditional luxury of the historic house. Most recently, that's seen Kris update and reimagine evening wear in a Black Carpet collection that added striking embellishment to classic formal silhouettes.
"Dior Homme is all about contrast," Kris explains. "It is tailoring as much as it is denim. Recently I had been focusing a lot on the tailoring so I needed to make sure the balance stays right."
Dior Denim takes a similar approach to the Black Carpet collection; building on the timeless appeal of denim with the spring/summer 18 collection's sloganeering and club kid homages, embroidery, and denim-on-denim layering: "I love the silhouette of the denim jacket, denim jeans, and white shirt with a tie," Kris says. "It is my denim answer to the black suit."
"I decided to put the leather tag — which used to be on the inside of the jeans — on the outside," he continues. "It's a kind of metaphor for the inside/outside approach I also apply on the tailoring, as well as a symbol for the fresh start."