roscoe ramone's instagram looks like a body-positive sofia coppola film
The queer-femme beauty talks "self care as warfare."
There's a photo on Roscoe Ramone's Instagram of her relaxing in the bath, face mask painted on, her hair wrapped in a towel. An open pizza box carefully balances on the edge of the tub and a record player sits on the floor, displaying Lana Del Rey's Honeymoon album on vinyl. Ramone couldn't have created a more perfect image to symbolize 2018's most popular resolution for millennial women: self care. In recent years, the topic has been written about extensively, even exploited as a marketing tool by both corporate and indie brands. While the latter would make it easy to trivialize self care into a trendy social media hashtag, it is, at its core, a worthy act that every human should prioritize as a necessity. But Ramone elevates this idea with even more purpose. In the caption of the aforementioned photo, she refreshingly writes, "Truly my PRIMARY goal with my Instagram is to document that 'aesthetic life' that we're so used to only seeing skinny girls living."
Ramone, who has lived in L.A. and NYC but is currently based in Oslo, Norway where her family is from, is a queer-femme, body-positive activist — whether she means the activism part or not. Her Instagram feed deliciously depicts self care in a tender, dreamlike manner, as if her life were directed by Sofia Coppola, (that is, if Coppola had actual women of color, plus-size people, and LGBTQ folks in her films). Among the gorgeous shots of her lounging around in lingerie and sheet masks, romancing herself and her friends with bedroom picnics, Ramone consistently uses her Instagram to lift up WOC and trans people.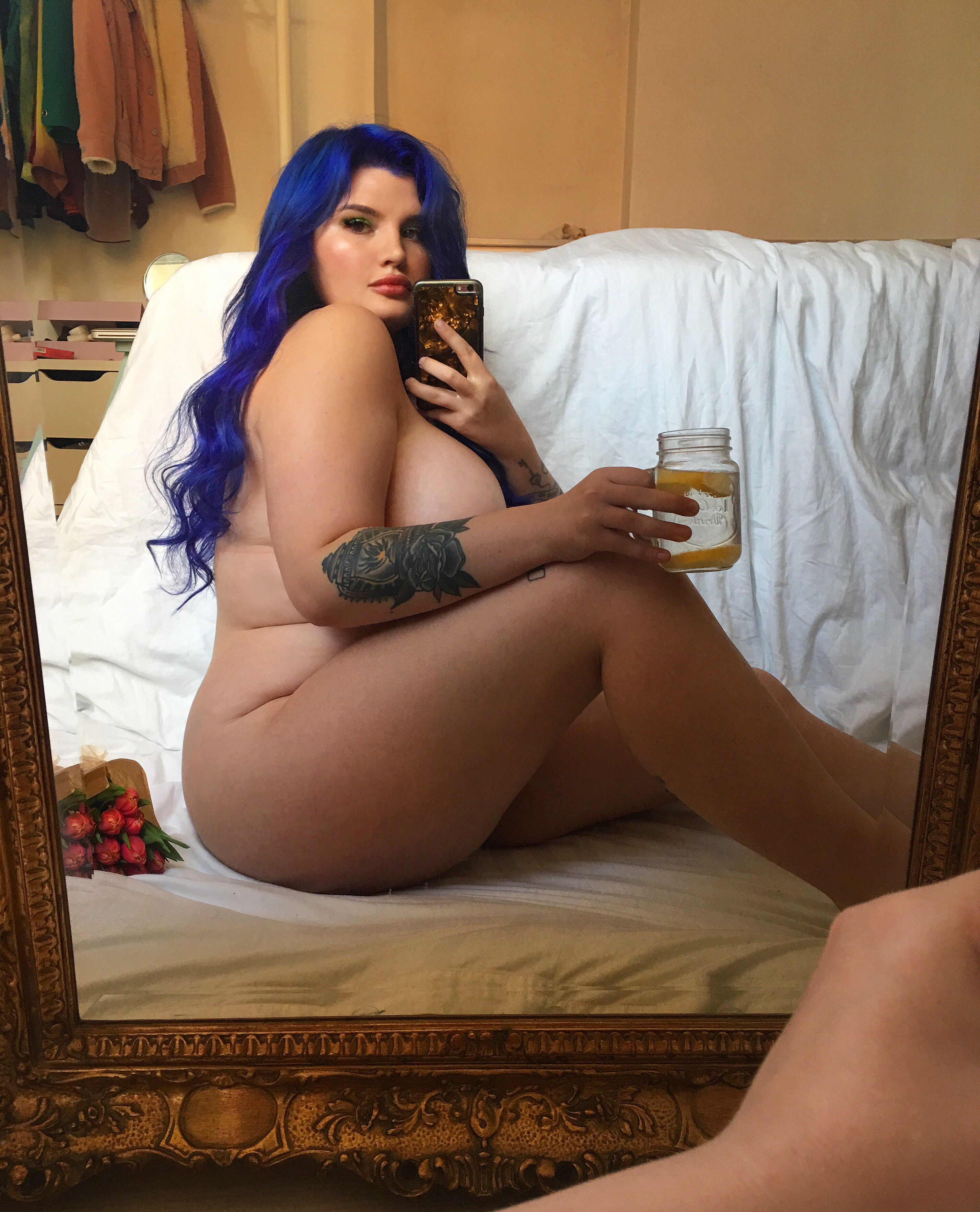 In her Instagram bio she announces herself as a "Rubenesque romantic," using "self care as warfare." The statement was mostly likely inspired by Audre Lorde's famous quote from the 1988 book A Burst of Light, in which the African-American lesbian writer proclaimed, "Caring for myself is not self-indulgence, it is self-preservation, and that is an act of political warfare." Ramone's embodies this declaration in the most millennial, #aesthetic way possible, and it is glorious.
Here, Ramone gives us a lesson in "me time," talks about her favorite beauty products that make her "look like sex," and explains how changing her physical appearance helped her heal after trauma.
Who are some women that you look to as sources of inspiration?
My fave is fictional. Elle Woods forever.
If you could describe your personal style with two movies, what would it be?
Hackers meets the Whitney/Brandy version of Cinderella.
You've perfected the art of *me time*. Describe the perfect night in.
Maybe smoking a few joints, jumping on my mini-trampoline, sing-screaming to Kate Bush, making a decadent cheese or fruit plate, practicing skin care all over my body, playing with all the sex toys in my arsenal, and texting sweet nothings to my crush.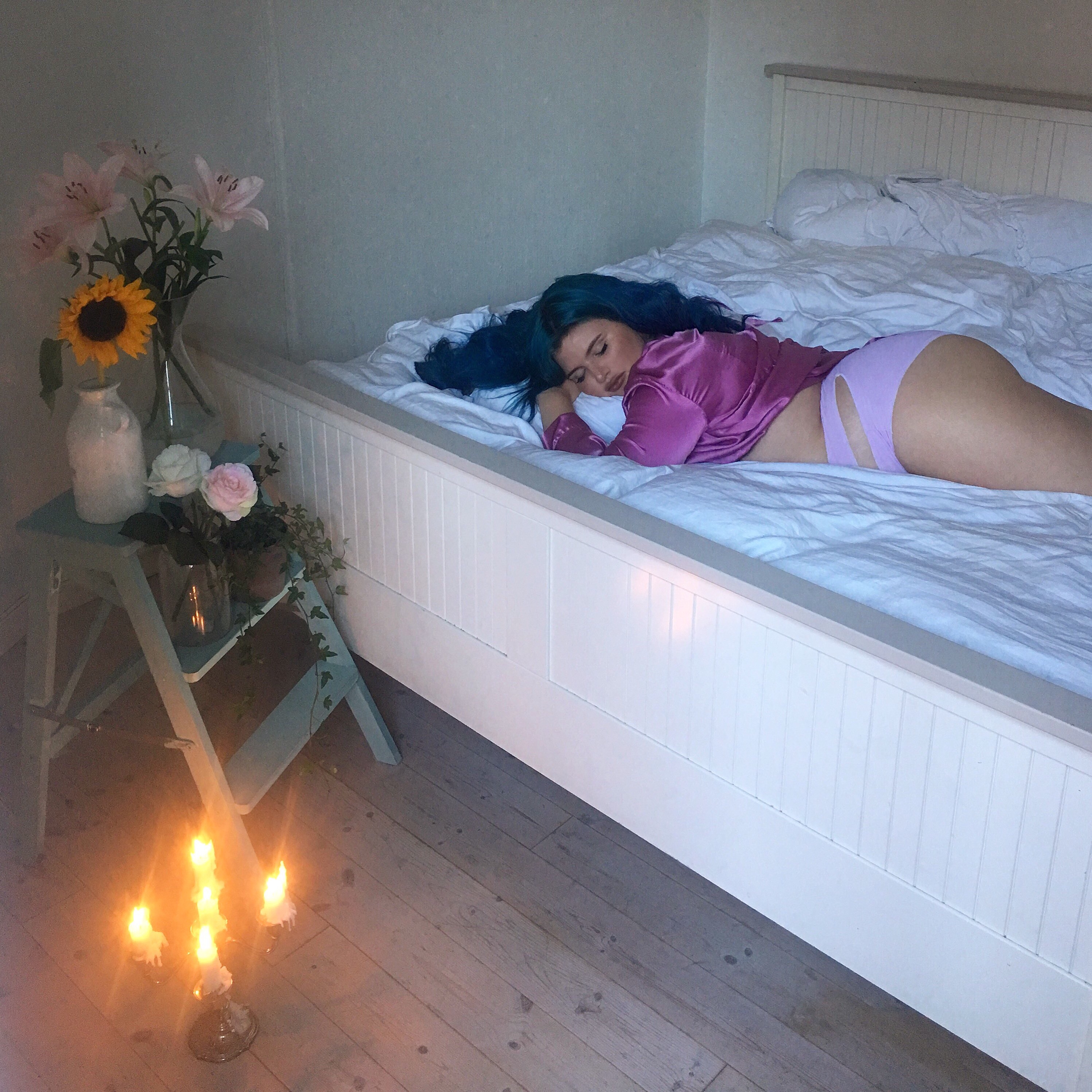 Can you talk about the moment in your life when you you realized you were OK with yourself?
I make the choice to be okay with myself everyday. My relationship with myself is high-maintenance like that. I need a lot of reassurance from the people I love, including myself. I choose to be okay with myself because I've explored the alternative and it's a lot less fun.
In past interviews you've mentioned how fillers and changing your hair color were a way to regain control of your body after abuse. Can you talk more about that?
It gives me a sense of control and agency over my body. The whole concept of being "self-made" is comforting to me. You can escape dire circumstances and feel like your own person again. There was some transformational magic in putting a little loving distance between past me and present me. As a visual learner, aesthetics is a way of communicating love to myself. From the outside in.
What music do you put on when you feel like you need a bit of encouragement?
Dixie Chicks, The Princess Diaries soundtrack, or Celine Dion. Power ballads get me there.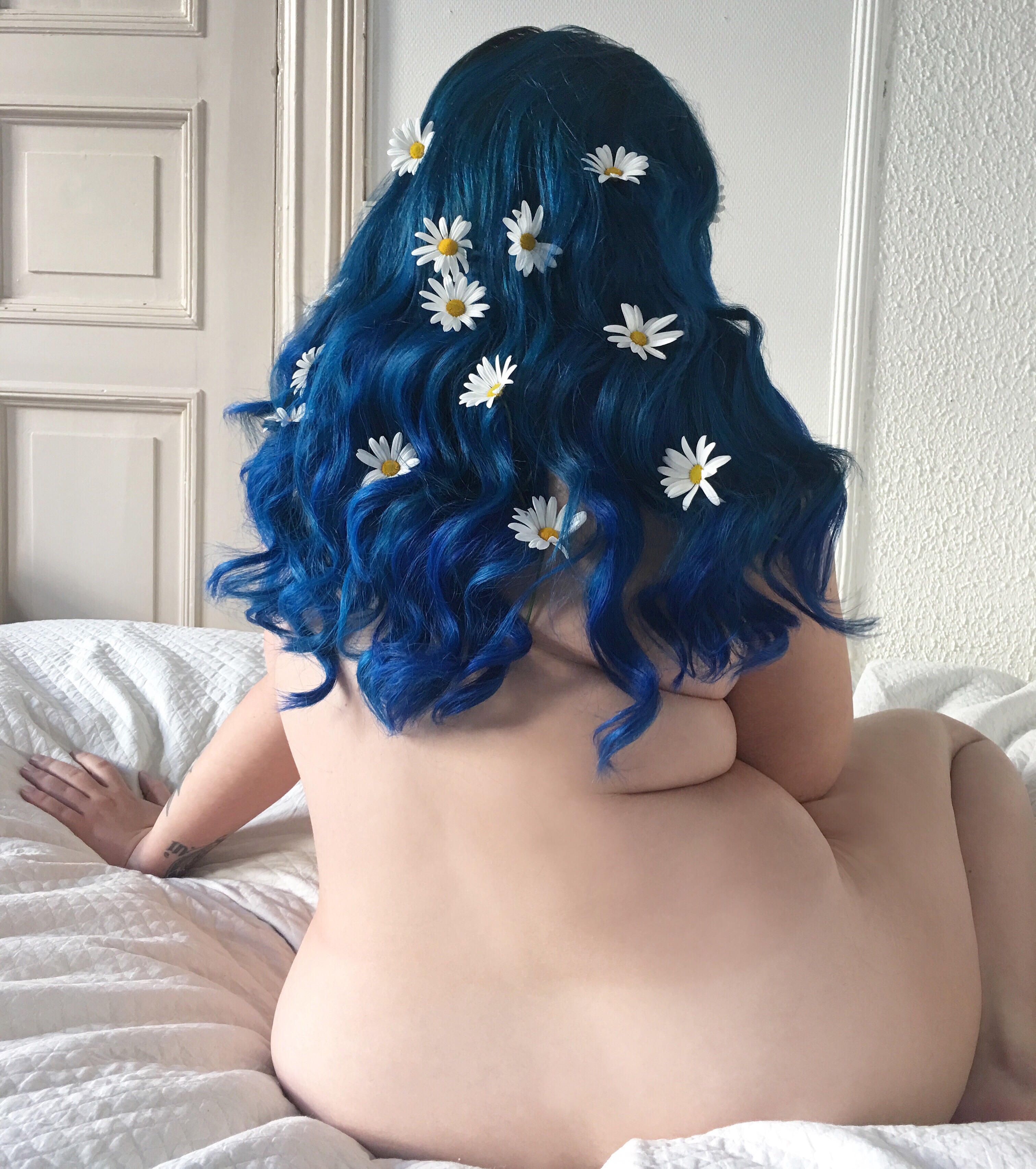 Let's talk beauty. What are a few of your current go-to makeup products?
I feel done with that powdered-down look, I want to look like sex. I want the post-orgasm glow, but all day. It took some getting used to, but I've come to love sculpting my face with these little pots of coconut oil and pigment. I'm loving RMS makeup. I finally collected their concealer/foundation, blush, bronzer, contour, and luminizer. I like that they are so easy to bring with you and do light touch-ups throughout the day and night.
Your skin is gorgeous, can you describe your skin care regimen?
I use lemon-scented gauze peeling pads from Neogen for a light exfoliation everyday, lots of hyaluronic acid before applying my makeup, and Retinol at night.
You favorite face masks for a lazy Sunday night?
Tata Harper's resurfacing mask and Leaders Coconut Gel Recovery sheet masks.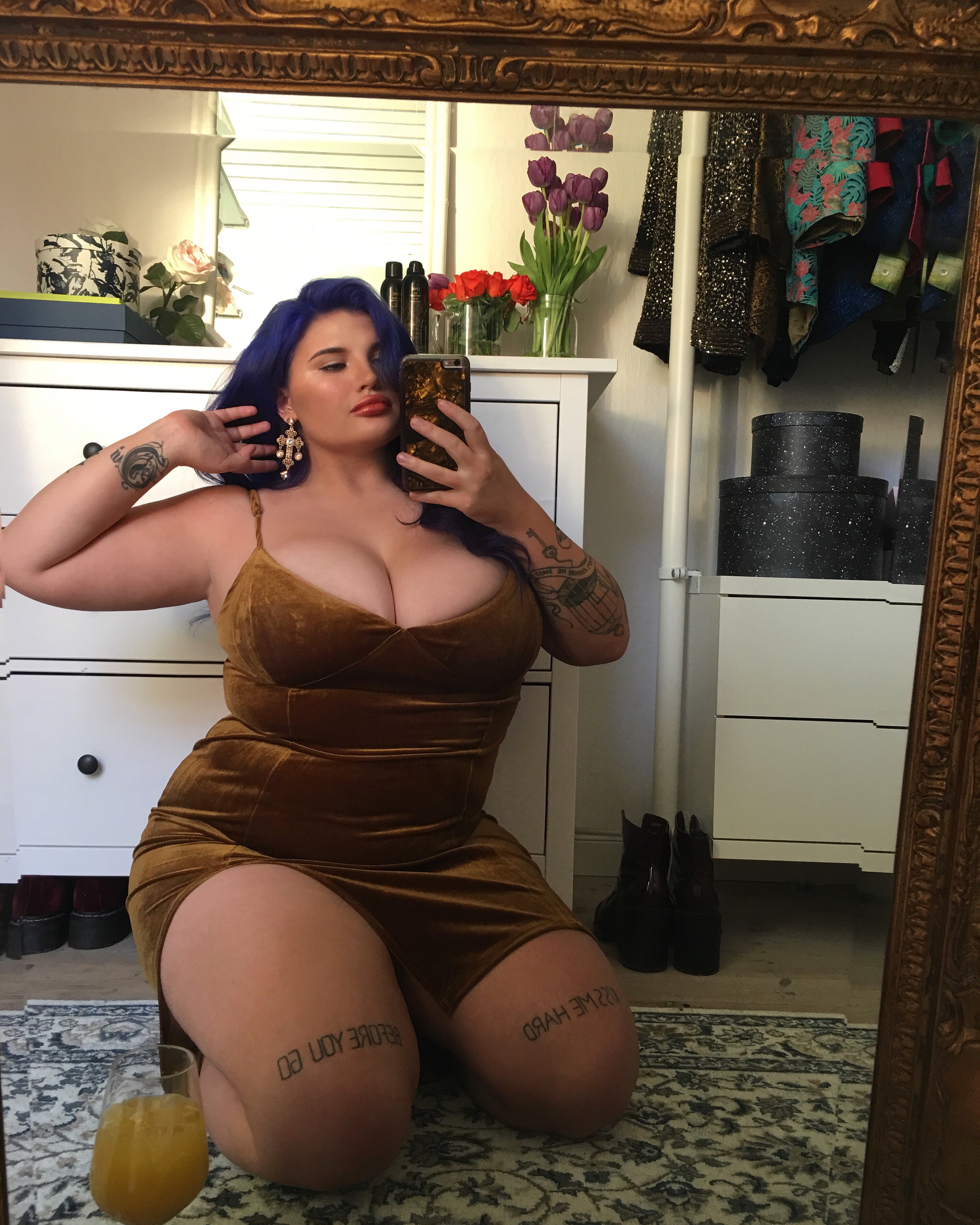 What are some differences in Scandic beauty versus American beauty?
My take is that Americans like to try "the new thing" and have a lot more personal care/beauty products. Scandinavians love minimalism and tradition, and will often use the same products their parents used. Clean and natural looks are valued here. There are no extra points for creativity. I really miss seeing glam looks.
Can you describe one of your first memories that had to do with experimenting with makeup or beauty in general?
Long before I had access to makeup, I remember I took a marker to my eyelids and lips after seeing Robert Smith on TV. I wanted to be cool before I knew I wanted to be pretty.
Who are some of your style and beauty icons?
Duckie Dale from Pretty in Pink, Satine from Moulin Rouge, Vivian from Pretty Woman, and Joan Jett.
What's the best beauty tip you've ever received?
Tongue-scraping. Clean tongues are hot.