Anton Gottlob for Ladybeard
radical queer glossy mag ladybeard are throwing a party this saturday
It's to launch their new Beauty Issue, which includes interviews with Maggie Nelson and Chris Kraus (on Kathy Acker), as well as features on mastectomy tattoos, turbans for women, and rich tea biscuits.
Anton Gottlob for Ladybeard
"Mainstream media has created a culture of self-hate," Ladybeard's manifesto proclaims. "It's also pretty boring." We couldn't agree more, and so we're thrilled that the third issue of the collaborative team of seven's radically inclusive, feminist zine is coming out this weekend. Taking the traditional women's glossy as a jumping off point, Ladybeard sets out to revolutionise the content inside. "We make and unmake ourselves in the image of what our culture finds beautiful," the editors write in the opening to The Beauty Issue. "Shape-shifting through time and across continents, who sets the standard tells us something unnerving about who holds power. With this issue of Ladybeard we want to disrupt the ideal."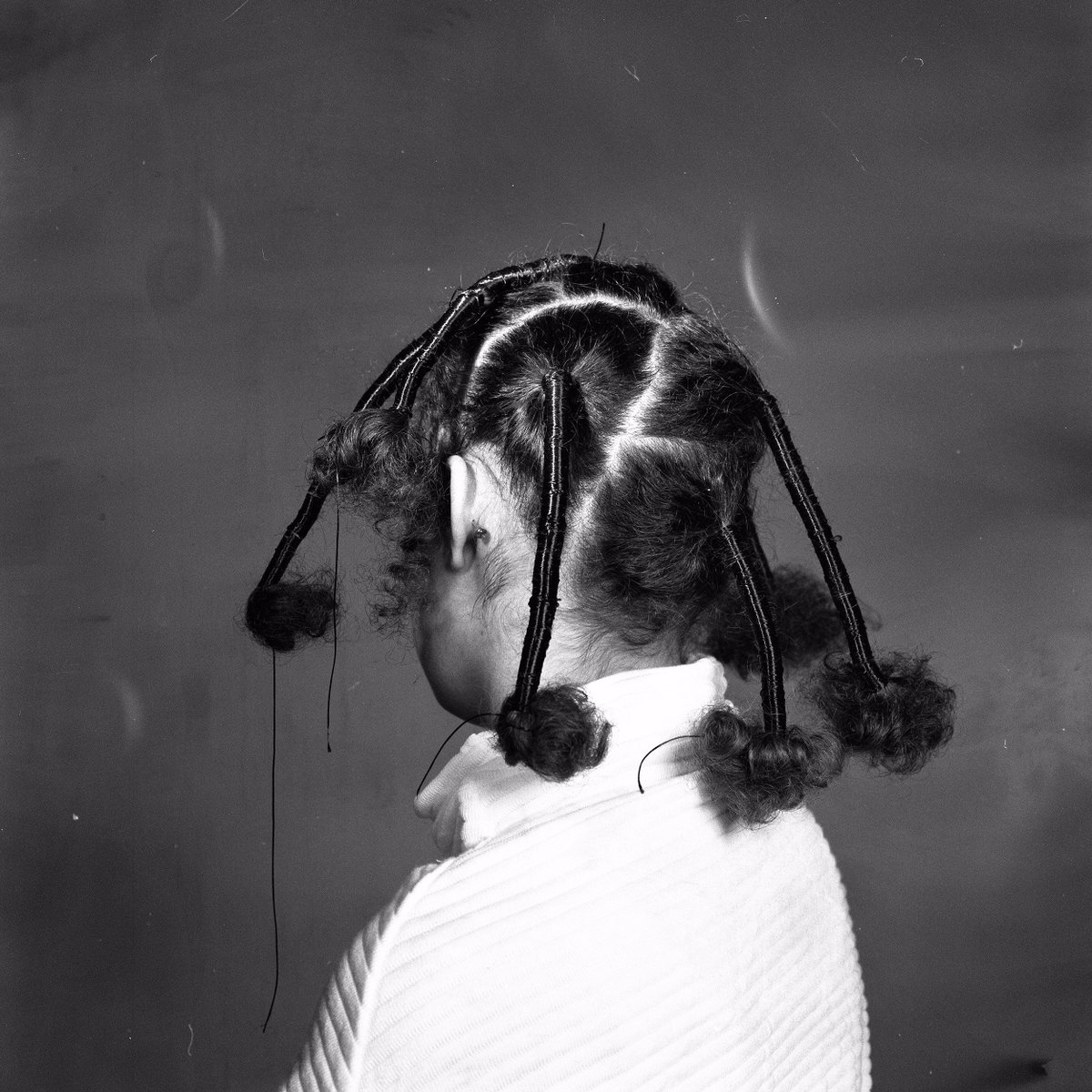 The radical magazine's third issue takes on the concept of beauty with submissions from more than 100 contributors, and interviews with The Argonauts author Maggie Nelson, I Love Dick author Chris Kraus (on the revolutionary American feminist artist Kathy Acker), and war photographer Lynsey Addario. There's also a beautiful Juliana Kasumu editorial on Yoruba hair threading, and essays on the issue of skin lightening, on biracial models in fashion advertising, the movement of women getting mastectomy tattoos, and the delightful Ruby Tandoh on rich tea biscuits.
Ladybeard have given us a sneak peek at some of the best quotes and imagery from the issue, ahead of the launch party on Saturday night at Hackney Showroom. Check out excerpts from Chris Kraus, Travis Alabanza and Maggie Nelson below, alongside images by Bex Day, Lilia Li-Mi-Yan, Jo Broughton, Gem Fletcher and Kate Peters. And head down to the party on Saturday, where there will be film screenings, art installations and performance, a drag show, DJs and, of course, copies of The Beauty Issue.
Chris Kraus
"It's such a common charge to any female who is present in her art: 'Oh she's a narcissist.' But I don't think I Love Dick was personal at all. It was written as a comedy -- a post-modern bedroom farce. The self-deprecation is just a routine. When female work is put into the ghetto of the personal and the solipsistic, then it's cut off from big ideas like 'truth' and 'reason'. Women in the 70s and second-wave feminism suffered that response. In her first book, The Childlike Life Of The Black Tarantula, yes Kathy includes extracts from her own diary, but she keeps moving between identities. She took all these other sources -- the lives of murderesses and other old pulp books -- and changed the third person or the character name to 'I'. She fragmented herself into a hundred different parts and brought them together in a narrative. I think that the perception of female work as fundamentally personal is incorrect. That's always been a problem."
Travis Alabanza
"I love bodycon dresses. My mum used to let me wear them when I was younger, but when I went through puberty I stopped feeling comfortable in them because of how they showed the bulge of my dick. I really wanted to tuck away my genitalia. Now I love nothing more than wearing a really tight bodycon dress and not tucking. It's my favourite silhouette. Recently I've moved from just accepting bodies like my own to actively desiring them. Now I'll see a gender non-conforming person and find them really beautiful and hot."
Maggie Nelson
"You could call my work political, for sure, but I don't think of 'political' as a privileged term per se. It's hard for me to see what work couldn't be interpreted as political -- I think that's more in the eye of the beholder, a question about interpretation rather than intent. And I don't feel prescriptive about what people will or should take away from my books; I don't write them with an audience in mind, and certainly not one whose feelings I aspire to push around. I write to express things that I personally really need to express or think through. It's more of a metabolism than a methodology. If the end result interests or helps others, I consider that a beautiful miracle."