watch the trailer for the andré leon talley documentary
'The Gospel According to André' tracks Talley's incredible path from the Jim Crow South to the top ranks of fashion.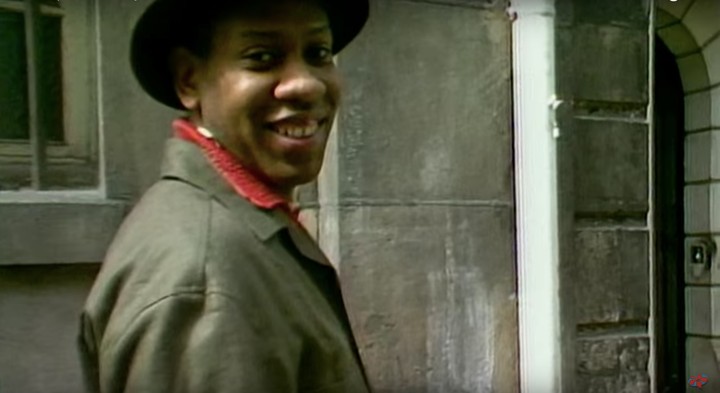 Still via YouTube
"You can be aristocratic without having been born into an aristocratic family," asserts André Leon Talley in the trailer for Kate Novack's upcoming documentary about the life of the icon, dressed in at least one of his signature caftans. The Gospel According to André premieres May 25, two weeks after Vogue's editor-at-large hits the Met Gala red carpet to grill attendees on their next-level looks and avant garde accessories.
Novack's documentary includes newer footage of Talley, dwarfing celebs at fancy events and swanning around Vogue HQ in his mountainous Norma Kamali sleeping bag coat. But these glamorous moments are contrasted with stories of Talley's more humble beginnings. He was raised by his grandmother, a cleaning lady, in South Carolina under Jim Crow, and says it was her who installed in him a sense of luxury. One vintage photo shows Talley posing in a skin-tight church suit with short sleeves and a flamboyant tie.
Novack has also recruited the who's who of high fashion to give anecdotes about the legendary ALT, like Fran Lebowitz, Anna Wintour, and Whoopi Goldberg. Leibowitz's mom once referred to Talley as "the African prince," adding to a long list of nicknames including "the Nelson Mandela of couture." (Not all the monikers Talley was given were so regal: at one point he recalls being dubbed "Queen Kong.") There has been no shortage of great fashion documentaries in recent years, but this looks to be one of the most uplifting.