oleg ivenko: the dancer telling the story of ballet's first pop icon
The Ukrainian professional dancer and first-time actor discusses his role as Rudolf Nureyev: the Soviet ballet sensation who controversially defected to Paris during the Cold War.
Rudolf Nureyev, the Soviet ballet dancer who defected to the West during the Cold War, is considered by many to be one of the greatest male ballet dancers of all time. "I used to be completely unlike him," says Oleg Ivenko, the Ukrainian dancer and first-time actor playing "Rudi" in The White Crow, a new film by Ralph Fiennes about the dancer's life. "Now I understand his personality was one that allowed him to succeed and reach high. There are definitely some similarities between us now. And I have been told I look like him sometimes, from certain angles."
Oleg answers questions via a translator. He's on a short press tour to promote the film before returning to Russia, where he's a leading artist in the ballet troupe of the Tatar State Academic Opera and Ballet Theatre in Kazan. "I knew very little about Rudolf growing up. Yes, his name was well-known, but until as a teenager you're not really thinking seriously about your vocation," he says. "It's only when I was 15 and I went to a specialist dancing school, when my parents started paying money for my training, that you start taking it seriously, learning about these things."
Oleg's background is much less politically divisive than Rudolf's, though his talent has also been recognised worldwide. "I started doing ballet when I was five. When I was 15 I moved to Belarus to continue training. When I was 18 I started working in a theatre," Oleg says. "By the time I was 15 I'd seen a lot of the world. Spain, Japan, Portugal, a lot of places." He's not sure why his parents chose ballet for him -- "probably I was so hyperactive my mother had to do something" -- but he's gone on to win many prestigious international ballet competitions, and is considered an honoured artist of Tatarstan, the republic in which he's based.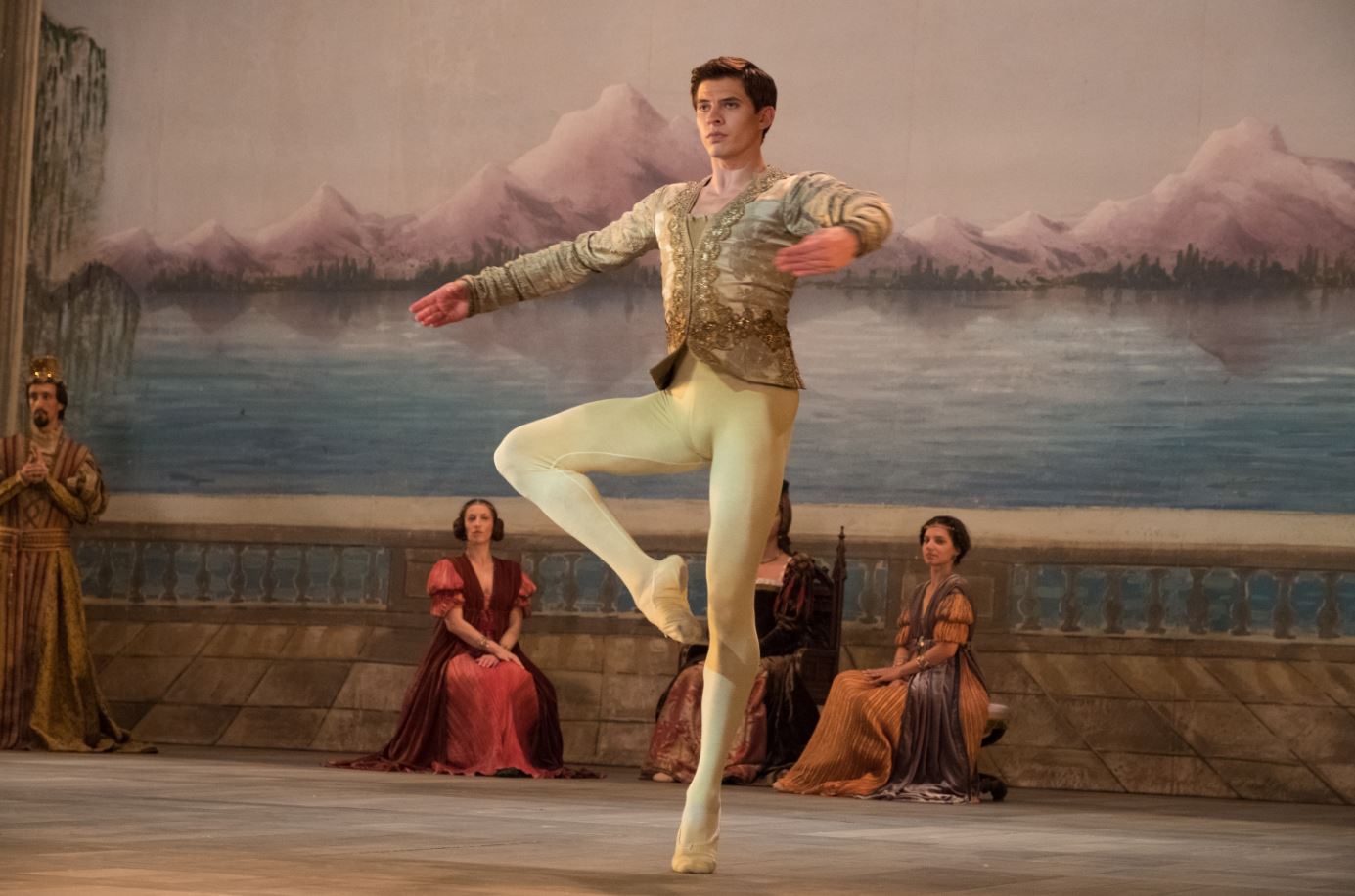 The story of Rudolf's claim for political asylum -- the first Soviet artist to do so during the Cold War -- sent shockwaves from East to West at the time. Controversial but highly-talented, he was chosen to tour in Paris and London in 1961, and exemplify what the Soviet government saw as their cultural superiority to the west with their Mariinsky Ballet. On his arrival to Paris he wowed audiences, and quickly indulged in the city's notorious nightlife, frequenting its gay bars and nightclubs. Before boarding a plane to London, the KGB agents tasked with following him intervened and asked him to return to the Soviet Union, where he'd been summoned to perform at the Kremlin. Suspicious of their true intentions, believing instead he'd be imprisoned if he returned, he claimed asylum in Paris with the help of the French police and a well-connected socialite friend (played in the film by Adèle Exarchopoulos).
Oleg very nearly didn't see the film's casting call-out. "The first invitation I received I deleted because I thought it was spam. But when they contacted me again, I realised it was serious." Starring alongside the film's director Ralph Fiennes, and star of Netflix's Dark, Louis Hofmann -- who plays an east German ballet student and a romantic interest of Rudolf's in one of the film's very fleeting allusions to his sexuality -- Oleg's professional ballet background brings an authenticity to the film. "Ralph told me when we were filming: we don't know whether this film will come out, whether it will succeed, whether it will be received well." He also stars alongside the ballet world's current enfant terrible, Sergei Polunin, who plays dancer Yuri Soloviev. "Sergei's a great dancer. I respect him. He helped me a lot during the making of the film, because we rehearsed the ballet dancing scenes together. The rest of the things related to him... I'm not really interested in," he says, in reference to the recent controversy surrounding the dancer.
"It was very challenging for me, since I have never acted before," he says, when comparing the shoot to his ballet training. "Takes and takes and takes and takes. You had to maintain the feeling constantly. Because there's one angle, then a close-up shot, then a shot with a partner, and you have to help your partner when filming even when the camera isn't pointing at you." As to whether he'll pursue acting again, he remains tight-lipped, saying, "If you say it out loud, it often won't come true."
'The White Crow' is in UK cinemas from 22 March.