tyler calls out the grammys in his new song
Because they only nominated him for one award last year :(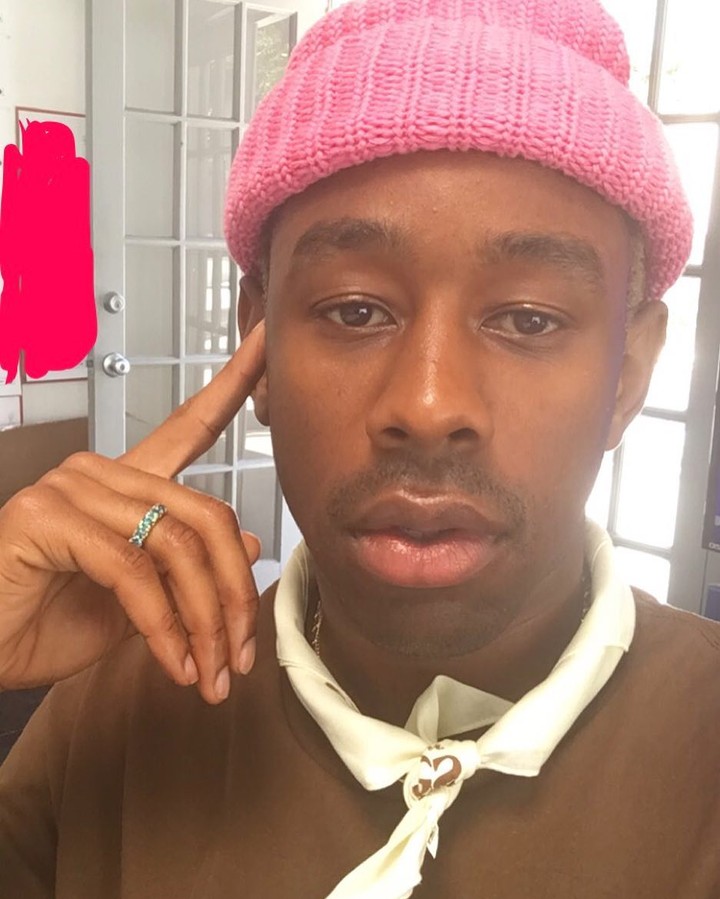 Image via Instagram
Tyler, the Creator just dropped "a random song [he] had laying around, made in early Feb cause why not," as noted in the accompanying video. " 435" is just one minute and 32 uninterrupted seconds of Tyler's extremely soothing flow. Highlights: Tyler was pissed off at the Grammys for only giving him one nom (for best rap album), and he'll "make sure that that shit ain't happening again." On a scale of 1-5, he'd rate himself a seven, and by the way he is a god. Just "ask ya reverend."
The Youtube description says it's "a random song laying around from the flower boy tour in feb," and the video is similarly low-fi. It's a one take of wonder of him waltzing around a recording studio, opening with the flower boy aptly pouring water over some flowers. He proceeds to show off his leopard print hair, do those jet airplane arms you did as a kid, and just look fucking cool.
It comes off not long after his surprise vegetable-inspired track, "OKRA" — "a throwaway song" — and a video posted on Youtube in 2018 named "ROSE TINTED CHEEKS *2016 rough draft*" — "a 2016 rough draft of this idea that would have made the album FLOWER BOY." We're almost as into these nonchalant releases as were were last year's carefully constructed album. Get you a flower boy that can do both.
This article originally appeared on i-D UK.