Photography Mitchell Sams

astrid andersen created an extra-terrestrial summer party for spring/summer 19
With pop heavyweight MØ as her muse!
Photography Mitchell Sams

Back in the summer of 1947, rumours started to swirl that a spaceship had crashed at a ranch not far from Roswell in New Mexico. The cover-up began pretty quickly, with all of the wreckage quickly uplifted and taken to science labs, the area skirted for any strange, rogue creatures.
Now try and imagine the people who flocked there in the aftermath, finding something the scientists missed and creating a cult that worshipped it. Astrid Andersen, Scandinavia's leading voice in sports-luxe fashion, just designed their super cool and innovative new uniform.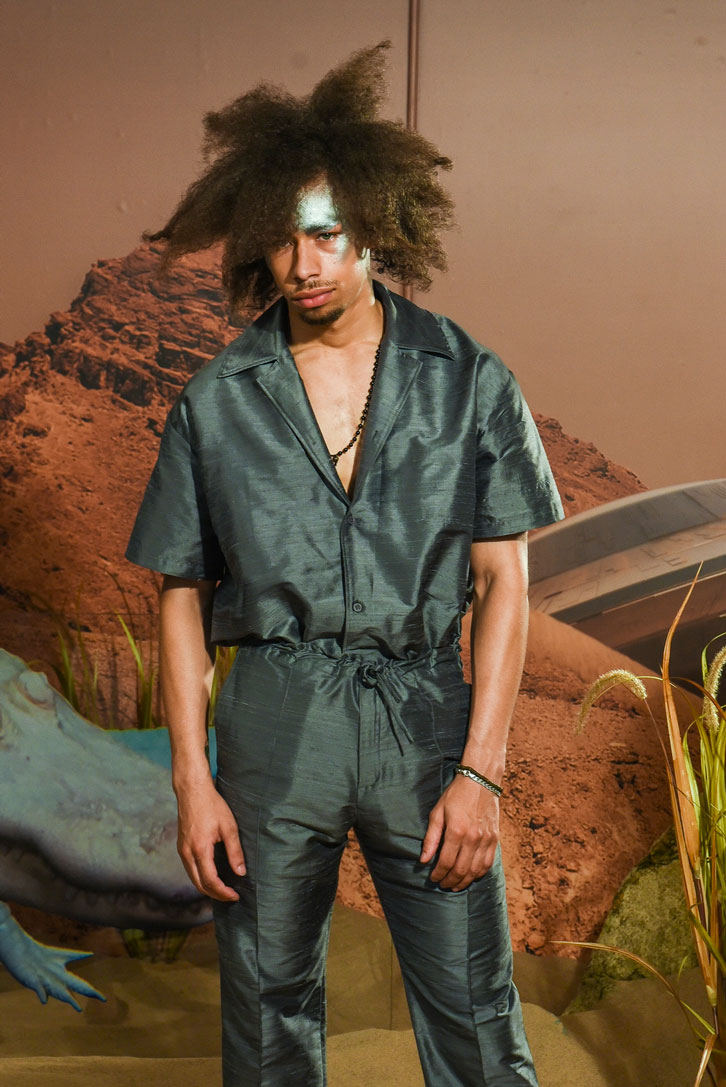 Known best for her omnipresent emblems, tracksuits and mesh basketball-style shirts, Andersen has always been a designer whose work favoured a real world audience, away from the fantasy of the runway. But her latest collection merged that familiar sports-luxe sensibility with vibrant bursts of colour, strange materials and striking silhouettes.
The recurring theme -- a mascot of sorts -- seemed to be the albino alligator: a rare reptile, almost alien-like, that made its way onto tees and hoodies in the form of a weird, pixelated print. It carried through to the embossed metallic crocodile fabric that she used to create some billowing oversized trousers and a matching parka. Seriously extra, but still beguiling.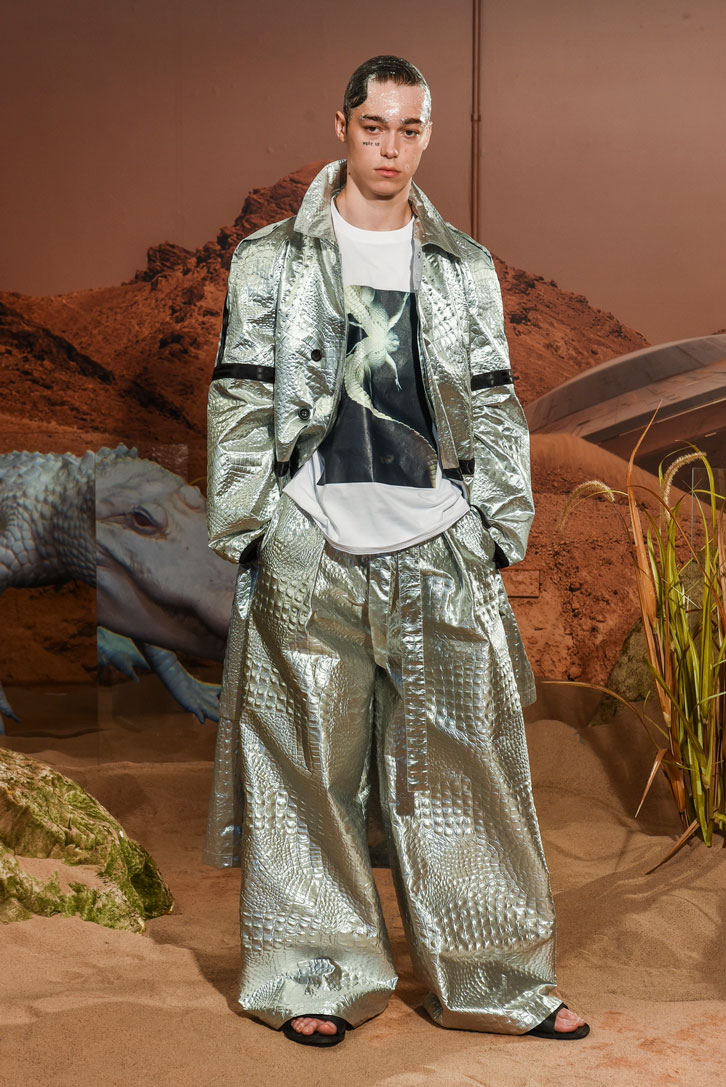 Astrid's knack for summer wear is next-level. She pairs some trackpants, traffic-like orange and crafted from silk, with a camp-collar shirt; an easy middleground for any extrovert who feels the Aloha shirt trend is already overdone. Elsewhere, her fine treatment of polo shirts and sun-bleached, striped oxfords prove that there's more to her craft than the typical logo tees and oversized track jackets she's so often associated with. That being said, her famous insignia, a favourite among her most loyal customers, crops up on a metallic tweed cropped co-ord; subtle, but still there.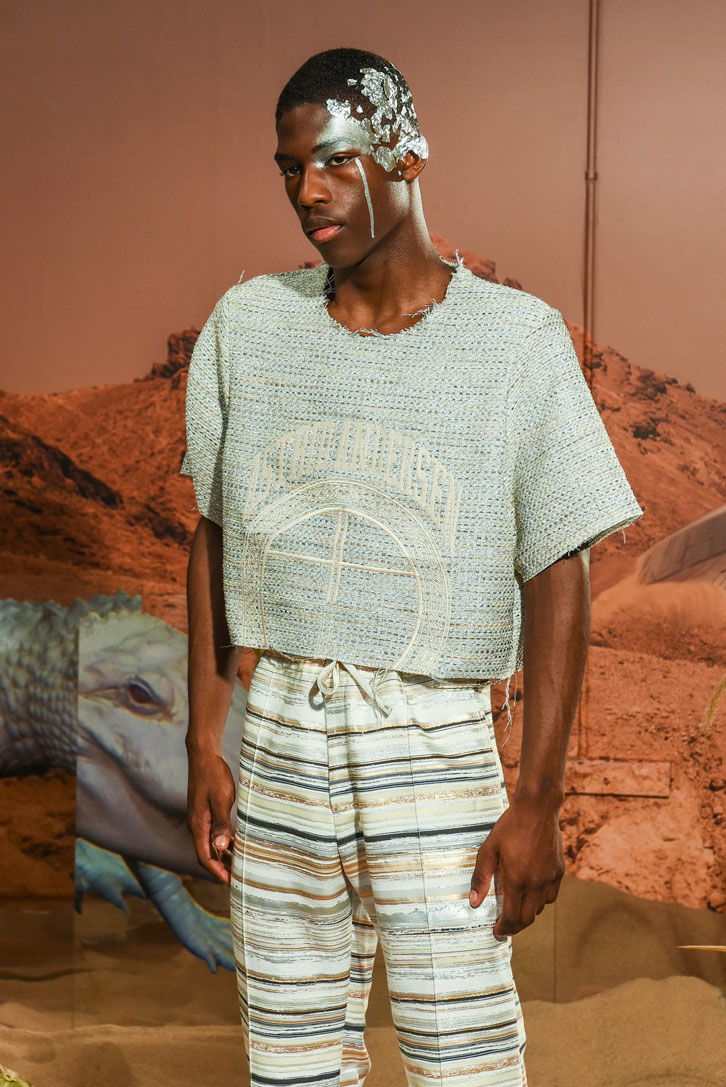 Astrid has been a regular feature of runway schedules in London and Copenhagen in the past, using it as a tool, as she says, "to put [her] aesthetic in a context that people understand as fashion, and believe to be luxury". But as streetwear and luxury's boundaries continue to blur on a massive scale, Andersen can switch to a much more intimate setting to allow her pieces to be fully appreciated. For spring/summer 19, Astrid broke down the barriers and took her audience behind the scenes of the shoot for her lookbook instead. "When you find yourself doing something that feels like a routine, I think most creative people would naturally want to break free from that," she told i-D of her desire for change. "[This season] I put myself in the centre: ready to discuss, explain, interact and include the audience."
She brought along some cool people to act as this season's muses too. MØ, the zaniest star in the Scandi-pop stratosphere stood in front of photographer Brendan Freeman's lens, donning the most rockstar hairdo we've seen in a long time. Meanwhile, Instagram it-boy Sasha Trautvein (aka @sashadidntwakeup) brought his own moody demeanour to the shots as well.
Andersen felt comfortable enough to plaster her mood boards for this season -- crammed with shots of flame-haired Bowie, Marilyn Manson and Leeloo from
The Fifth Element
-- on the walls of the venue, exploring the idea of an exposed process and allowing us to watch her plans slot into place in real time. Her spring/summer 2019 collection, an extra-terrestrial summer party, was rooted in risks like that. She might not always be in control, but this Danish design heavyweight definitely knows what she's doing.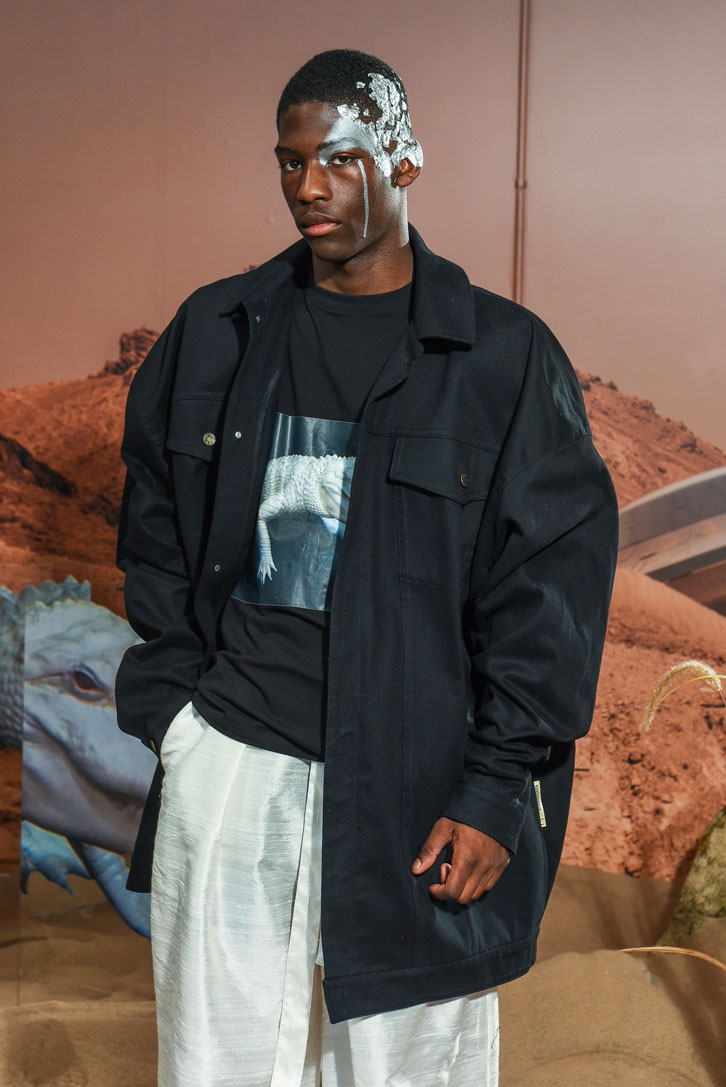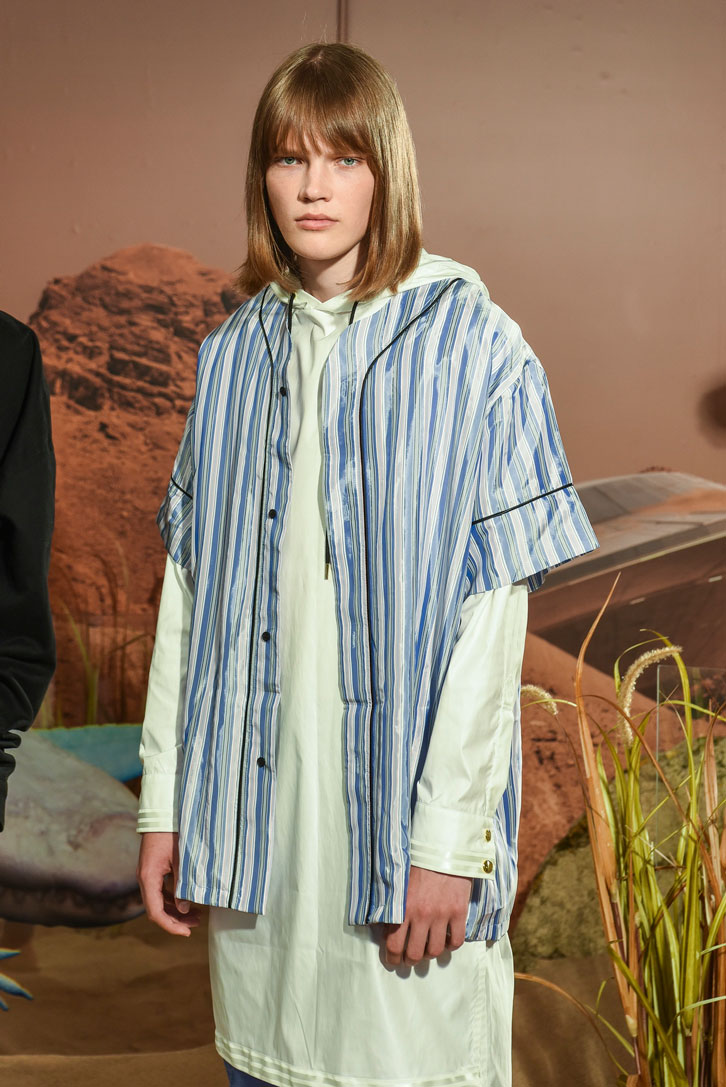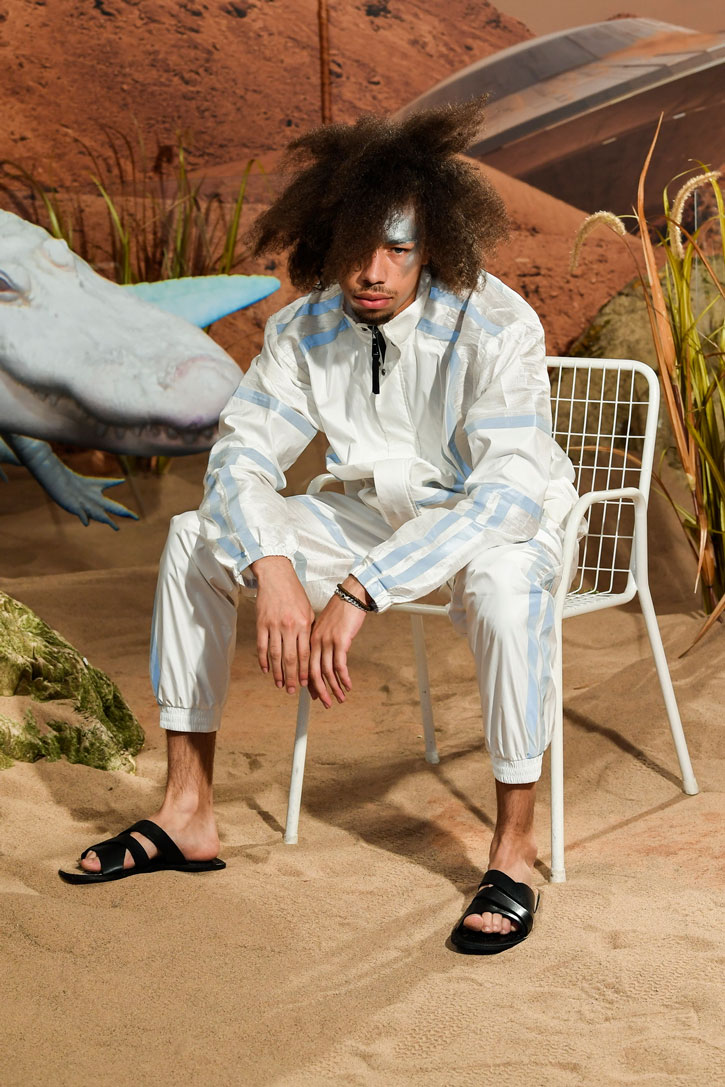 Read more: