wow! girl unit and kelela just created a jam for the ages
And it's exclusively right here.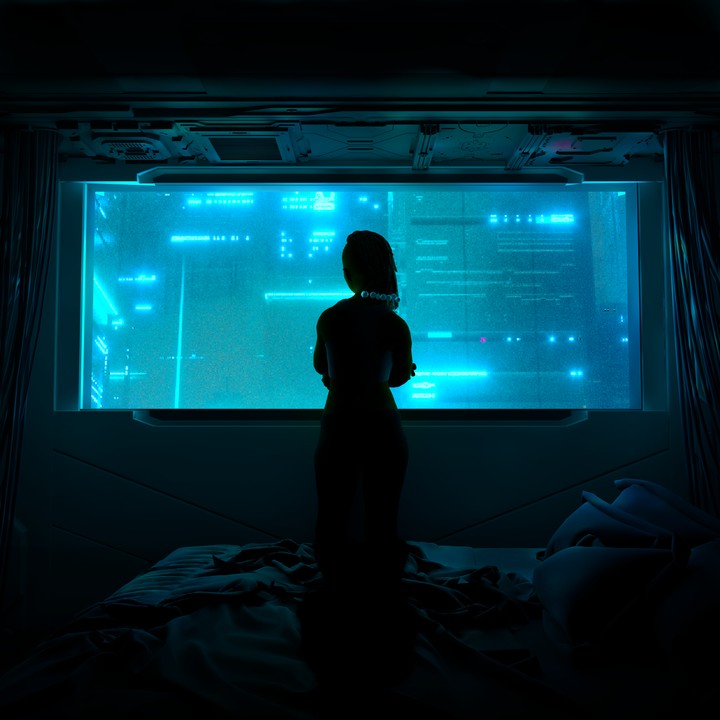 Fans of great music listen up: Not only is this the first piece of new music we've heard from Kelela since her critically-acclaimed Warp Records album, Take Me Apart, last October; it's also an addictive remix of the previously-unheard lead single from Girl Unit's forthcoming record, Song Feel. WYWD (Remix) opens with birdsong and an infectious xylophone melody that soon descends into a sun-drunk funky house tune blessed with Kelela's sweet sweet vocals. Ideal.
"After Cut 4 Me came out we had a few more sessions to come up with demos for future Kelela releases. WYWD was one of them," London producer and DJ Girl Unit told i-D. "Originally it started out as a ballad with just three chords but I felt the song had potential to go elsewhere, with a much brighter feel, which led me in this deep/funky house direction. I'd been reminiscing on that sound for a while." And so, an unsent love letter of a ballad turned into an laid back party tune just crying out to soundtrack your summer.
You might remember Girl Unit from such things as: I.R.L, Wut and Kelela's Rewind from her 2015 record Hallucinogen. The influential producer has been a key part of London label Night Slugs since its incarnation as a UK funky house club night almost ten years ago. In fact, to celebrate that impressive anniversary, Night Slugs are releasing a compilation album featuring new work by Bok Bok, Asmara, Helix and this very track.
Hi Girl Unit! Your last collab with Kelela was on Floor Show and the Send Me Out remix. Do you feel it was a pretty natural evolution?
I have a habit of wanting to create these atmospheric slow jams, and this time I really had to try something different. I'd wanted to hear Kelela's vocals on a house beat for ages. I have also made a slow jam version of the track. There's another version of the track that kept a little more to our original idea, but that'll come later in the year.
Is WYWD (Remix) a good example of what we can expect from your debut album Song Feel ?
Maybe in terms of the sentiment. It involved a lot of songs about modern relationships, but there's no other explicitly housey tunes on the record. I think much of Song Feel is a continuation of what people are used to hearing from me, but still hopefully sounds fresh.
What movie do you reckon Song Feel be the best soundtrack for?
Maybe a remake of Strange Days, I recorded a lot of it in LA and that's my fave LA dystopia.
Cute bird sounds. What's your favourite piece of music featuring bird sounds?
Destiny's Child, Get On The Bus.
Finally: what are your favourite clubs in the world right now?
TOLA in Peckham and Five Miles in Tottenham where we held the last couple of HardBody raves.
RyeWax in Peckham is a nice spot to play. Also the Säule room at Berghain and Sala Siroco in Madrid.
The Night Slugs Allstars X compilation is out 15 June on Night Slugs, obvs.
This article originally appeared on i-D UK.