this french auction house is selling the world's largest supreme collection
As Artcurial sell 150 lots of rare collectibles, we speak to Vice Chairman, Fabien Naudan, about how Supreme made the cultural leap from street to auction house.
Streetwear has come a long way since 1994, when James Jebbia opened up a small store in downtown New York that tapped into the city's cool factor. In the following three decades, Jebbia's brand Supreme has spawned a global cult following, collaborating with some of the most respected names across art, music and fashion, including painter and photographer Richard Prince, Fender guitars and Louis Vuitton.

On 16 May, Supreme will be catapulted into yet another stratosphere, as celebrated French auction house Artcurial sell 150 lots of rare collectibles from the brand. Included in the sale -- aptly named C.R.E.A.M. (Cash Rules Everything Around Me) after a Wu Tang Clan single -- are logoed motorcycle helmets and basketballs, a set of three Takashi Murakami x Supreme skate decks, and several items from the Louis Vuitton collaboration. Bidders can also purchase artworks from artists who have collaborated or influenced the brand, including KAWS, Barbara Kruger and Jose Parla.
"We wanted to tell a story of culture, a specific culture and a specific moment," says Fabien Naudan, Vice Chairman of Artcurial.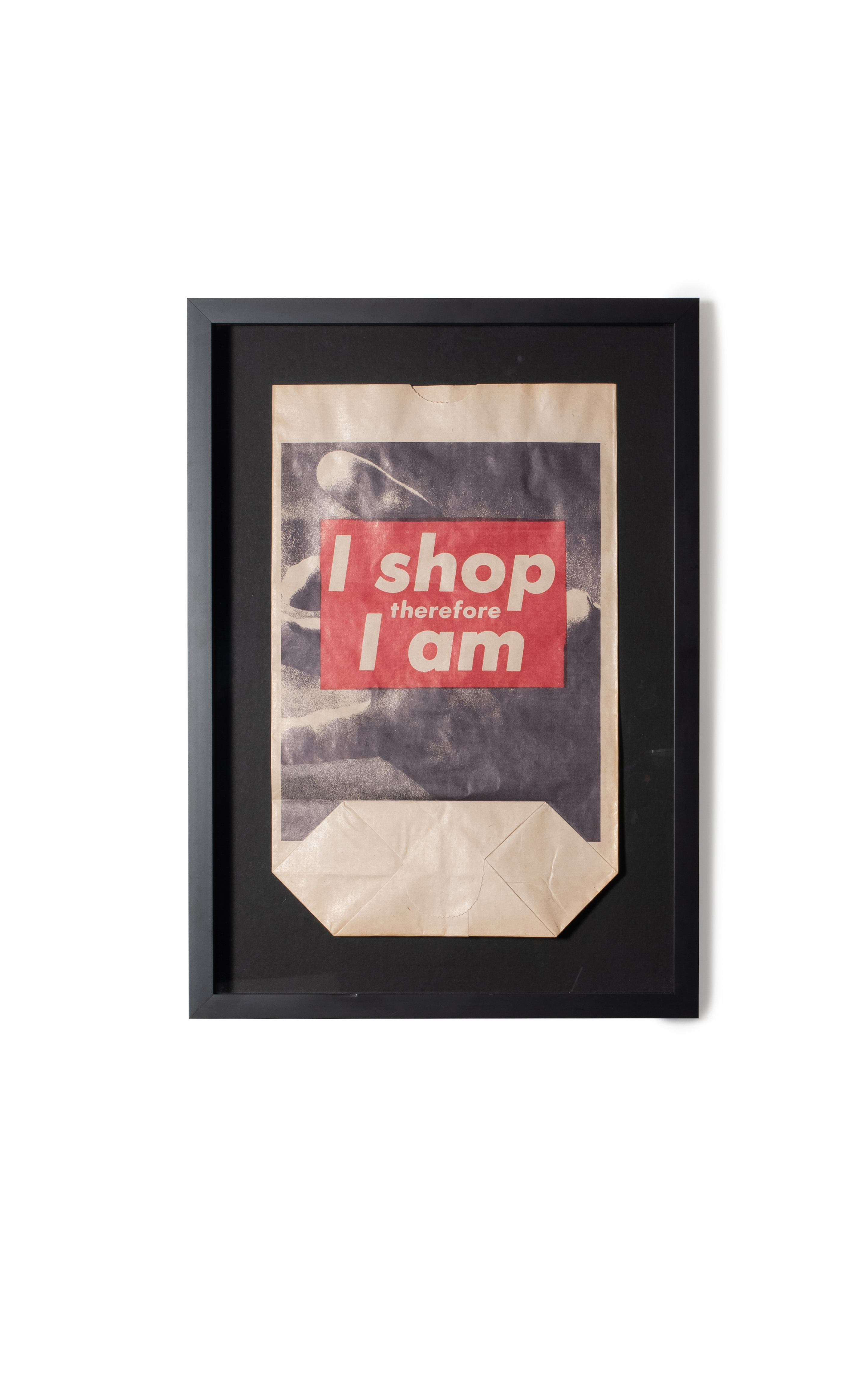 The moment begins in 1990 New York City and continues for the next three decades, in which Supreme comes to define the cultural zeitgeist. "The first decade is 1990-2000, and the idea was about creation -- wild creation with no real marketing or structure behind it," explains Fabien. "There was only pure energy and we're talking about music, about art, about fashion, and none of these had real structure behind them.
"The next decade had more structure, as shops turned into larger businesses and music turned a single title or track into a label, with artists were becoming more bankable. And the last one is what I've called the "cash out" -- the sale of major companies and musicians becoming producers. It's a big change.'
But Fabien, who spent the past two years sourcing each piece, didn't want the sole focus to be on Supreme; rather, he wanted the sale to reflect the narrative of New York urban culture of the past 30 years, and included works by several "godfathers" of that period, including Richard Prince, Barbara Kruger and graffiti artist Futura who, alongside Supreme, influenced an entire generation and made the crossover from street to blue chip.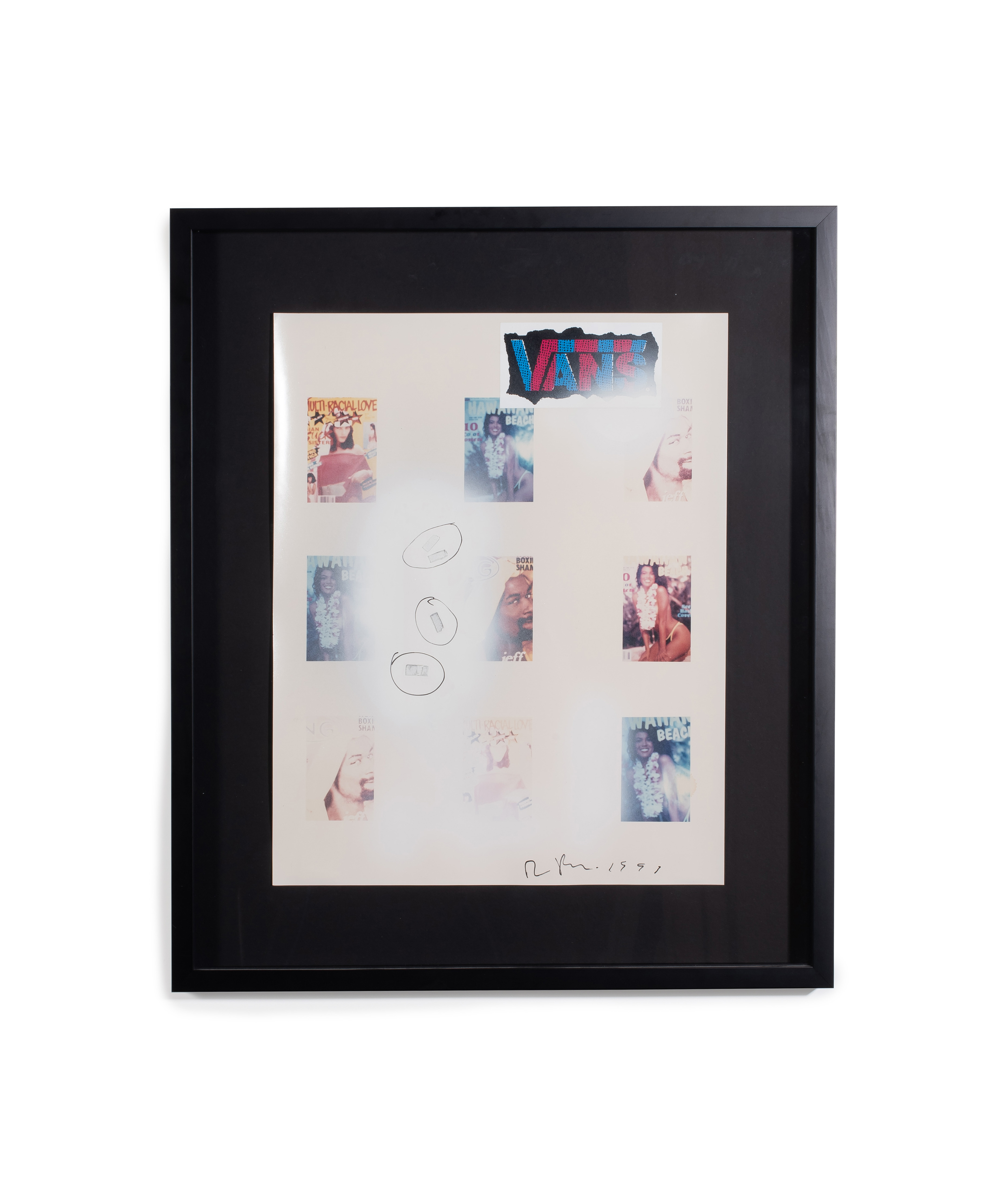 To give a broader perspective of New York street culture during that period, Fabien created a dream list of pieces he thought would help tell the narrative, using Supreme as the inspiration and backbone of the project. He then went about curating additional artwork from American artists who had collaborated with Supreme such as Barry McGee, whose work is instrumental in understanding this period of New York cultural history.
"In order to understand Supreme, we needed to understand the roots of the culture with these artists, as well as the key items from the brand and its early stages. A lot of young collectors are not really familiar with these vintage pieces from say, 1993 to 1998 so we travelled around the world looking for them," explains Fabien, who tapped his vast network of friends and collectors to source these sought-after items.
Getting hold of the dream list had a few challenges. Some collectors didn't have the preferred colourway, while others didn't have the complete set. Perhaps one of the biggest obstacles was convincing dedicated collectors to part with their covetable pieces. Naudan met with a few potential sellers who were reluctant to consign to auction because of how emotionally attached they were to their Supreme items. But Fabien explained that their item will be part of a larger project and presented them with the auction catalogue, which their pieces would be featured in.
"They're not selling through eBay or some other website. I told them their objects will be part of a bigger project that will last longer and that is an important point in our story," he explains.
While he wasn't able to get every item on his list, it's still an impressive selection of some of the most recognised pieces from the brand. Among the 150, Fabien has three favorites including the Barbara Kruger "I shop therefore I am" bag, featuring the bold white letters atop a red rectangle from 1990, and the white box logo T-shirts with Supreme's iconic logo "because it is, to me, super strong -- as strong as Coca-Cola and other big brands."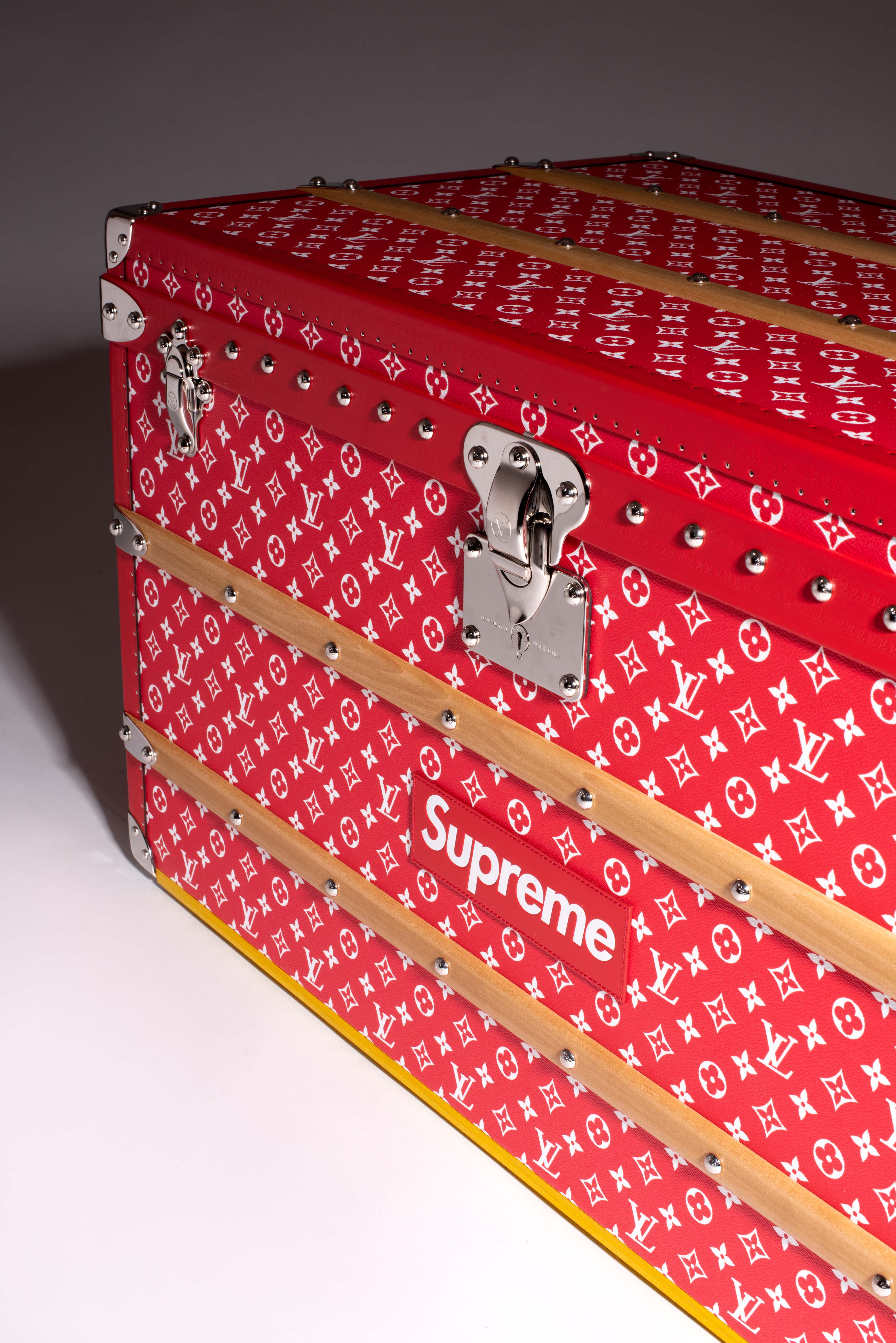 The last is the Louis Vuitton x Supreme Malle Courrier 90 trunk, where the timeline of the auction ends. The collaboration with Louis Vuitton was a major moment for the brand, solidifying downtown as the new uptown, blurring the line between high fashion and street culture.
"This is an amazing example of a collaboration. James Jebbia knows his products very well and when he decides to do a product, he chooses the best company in the world to do it,' says Fabien.
And true to Fabien's vision of telling the story of New York culture through this auction, Kim Jones, the former menswear designer for Louis Vuitton who partnered with the skate brand during his tenure, said in the press release for the collaboration, "No New York City conversation is complete without Supreme."