this 'daria' reboot will save us from a sick, sad world
MTV is reviving a slate of iconic 90s shows, including 'Aeon Flux' and 'The Real World.'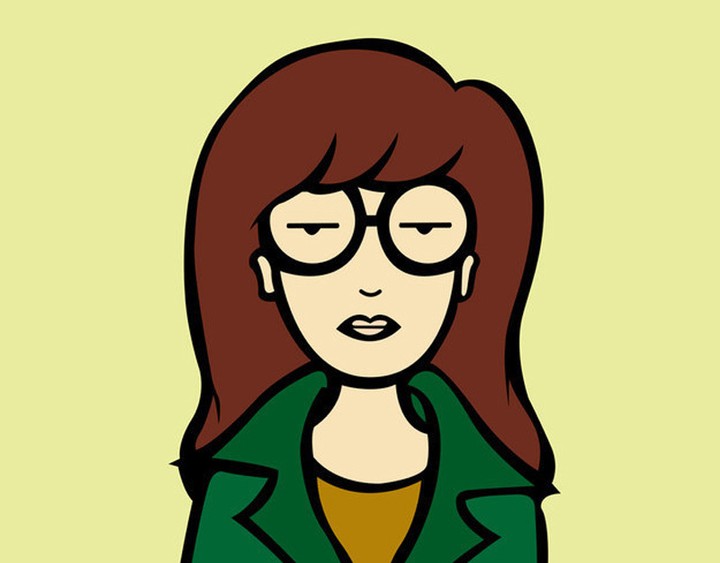 We called it! Thanks to a one-two combo of 90s nostalgia and die-hard online fandom, reboots are taking over our TV screens, and for every Roseanne there's a character capable of thriving in today's America. Or in the case of Daria, dispersing its weight of human misery with sardonic one-liners. That's right, everyone's favorite angsty cartoon teen is coming back to screens courtesy of MTV. Variety reports that the channel is launching a slate of reboots under MTV Studios production unit, including Daria and avant-garde sci-fi series Aeon Flux, two shows ripe for our Sick, Sad World. OG reality show The Real World is also coming back, along with a new self-explanatory reality show called Straight Up Ghosted.
The Daria remake is called Daria & Jodie, starring Daria Morgendorffer and her BFF Jodie Landon. "These two smart young women take on the world, with their signature satirical voice while deconstructing popular culture, social classes, gender, and race," promises MTV of the woke new show. Grace Edwards of Unbreakable Kimmy Schmidt and Inside Amy Schumer is writing this reboot.
While there are no shortage of strong female leads on today's screens these days, none has yet rivaled the deadpan perspicacity of Daria, who was simultaneously a staunch stan of female friendships and bonds between sisters. "Ultimately, this is a show that doesn't just pass the Bechdel Test, it renders it irrelevant," we wrote last year. "For the most part Daria isn't even existing in opposition to the permeating bro culture of comedy, cartoon, high school, and the 90s: she's failing to acknowledge its existence." Sounds like an equally handy lifehack for 2018.