Left Martine Rose, right Liam Hodges. Photography Alina Negoita.
why was casting so important at the latest men's fashion week?
Were those who walked the shows at LFWM spring/summer 19 just as important as the collections themselves?
Left Martine Rose, right Liam Hodges. Photography Alina Negoita.
Models stumbled down the catwalk for Art School's spring/summer 19 show in a stride of pride -- the opposite to a post big-night-out walk of shame -- faces war-painted with mascara streaks and glitter. HRH Princess Julia opened the show, then came model and activist Munroe Bergdorf and a cast of gender-fluid party kids. Cast seems the most apt word. These were characters who, as an audience, played out at our memories of crawling home from a night out dancing. It was packed with frenetic energy. It made you want to make sure that these were the exact looks you'd be throwing in the club the following weekend.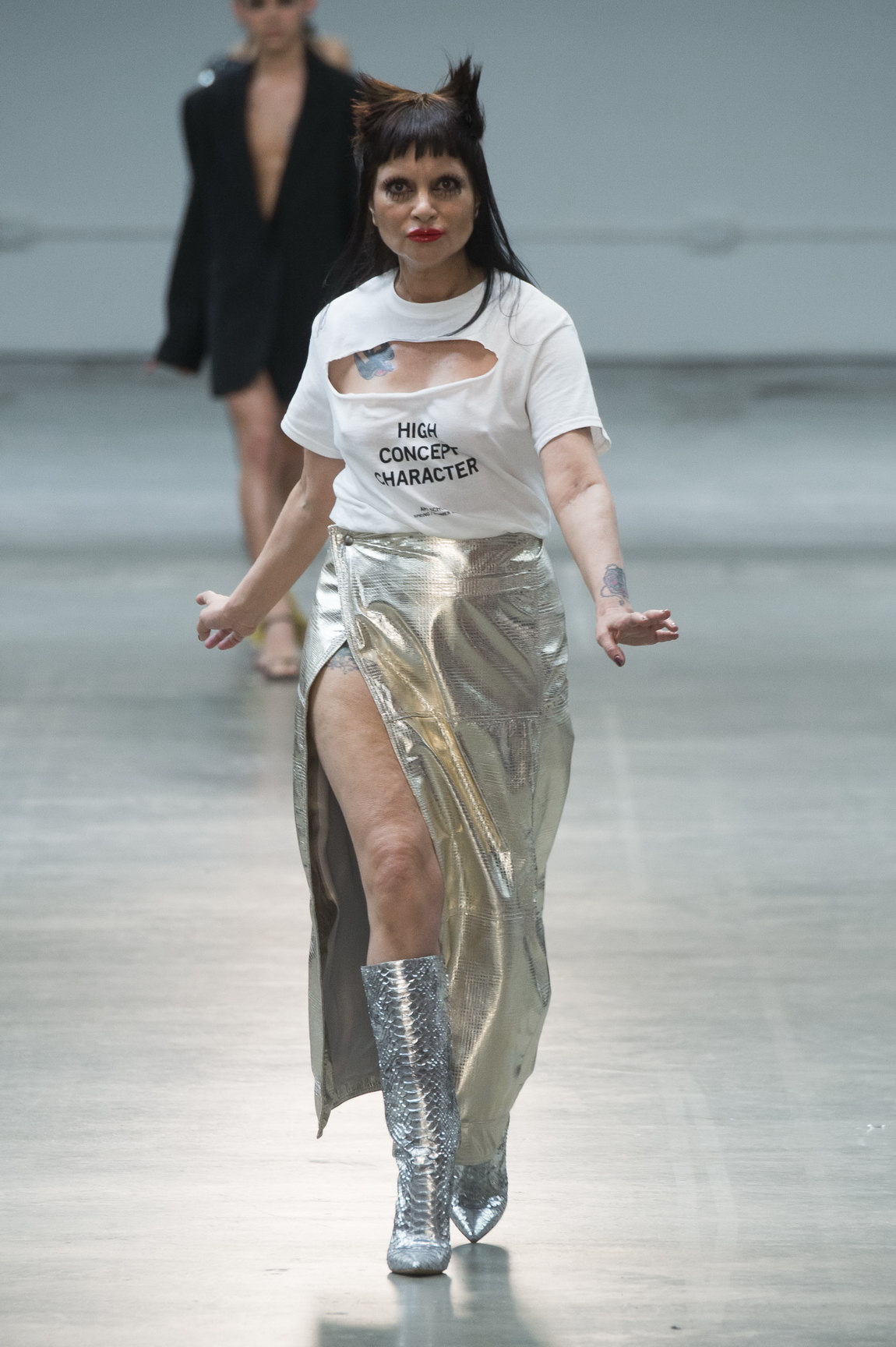 Following on, also under MAN's Fashion East umbrella, was Rottingdean Bazaar. Designers James and Luke sent their models down the runway in a collection made up entirely of hire-costumes from across the UK. There was a pumpkin, a toucan-like chicken, the earth and, well, a sweetcorn. The brand's super strong casting was key to pulling off the conceptual fashion stunt. "We wanted really individual characters with interesting faces and a strong sense of authentic personal style to carry the looks," explains Danielle Emerson who co-cast the collection with Danny Reed.
"As the collection was made up of costumes it was important to James and Luke that the models normalised the outfits and made them feel believable." The casting of the show without a doubt made the collection feel powerful, with real IRL potential. Even the Christmas tree - as worn by artist Julie Verhoeven - turned into a throwable look. "I think [casting] is one of the most integral ways a brand can communicate their identity and show the world they want their clothes to be a part of," adds Danielle.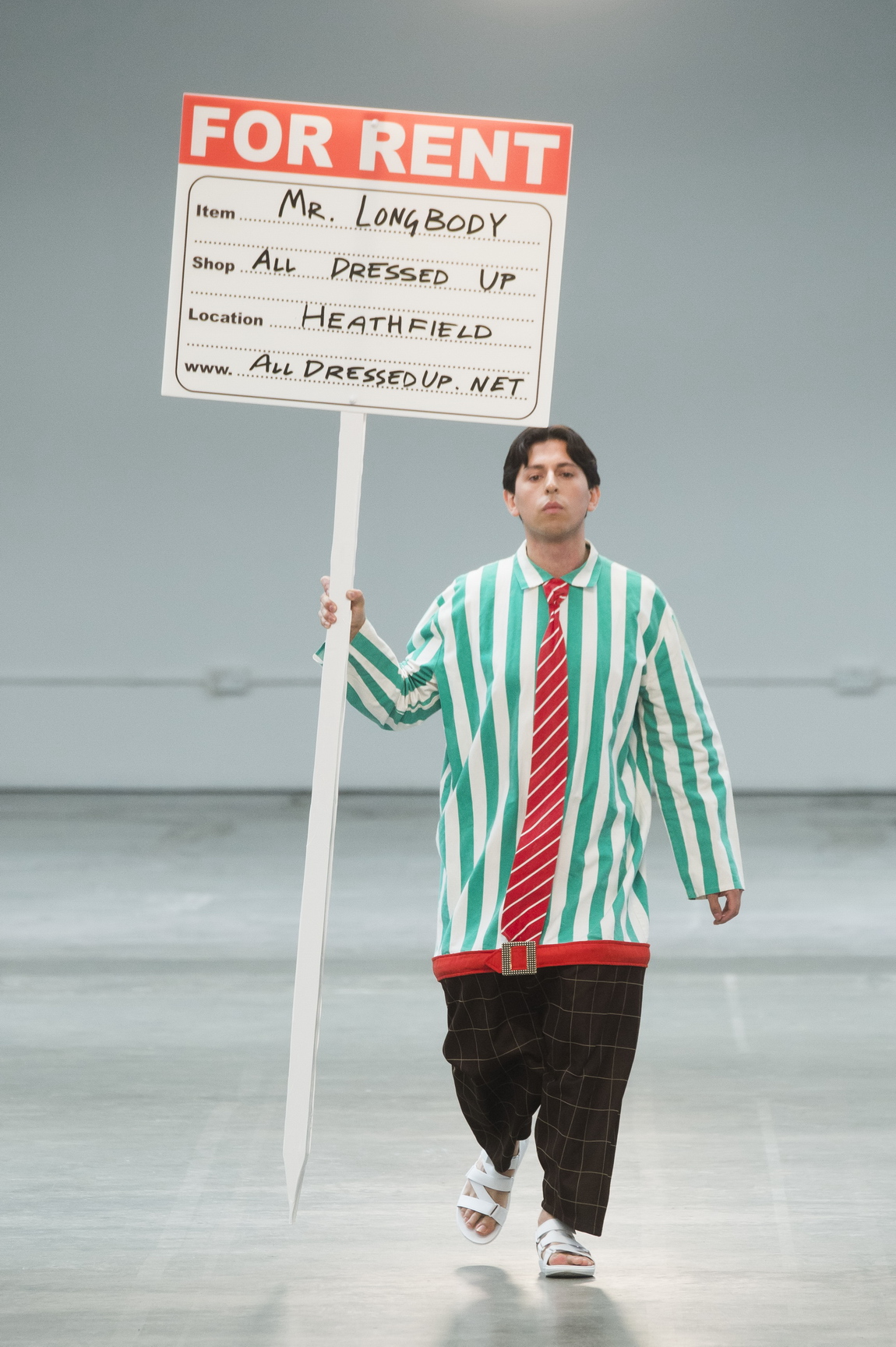 For Cozette McCreery -- formerly co-designer at Sibling before they shut down in 2017, and now creative consultant at Iceberg, alongside creative director James Long -- the same sentiment stands. "It's hugely important!" she explained to i-D. "For a start it informs of the man or woman you as the designer would like to dress and then each model gives character to their looks, so it really sets the tone for your brand. Good casting brings a level of emotional attachment from the viewer." For Iceberg, this extended to Cozette and James asking models to wear their own jewellery to personalise the looks, and maximise their sense of self in their outfits.
Cozette knows a thing or two about casting after all. The Sibling shows famously were made up of the #SiblingSquad, a host of boys who practically danced down the catwalk with their infectious palpable energy, and close-knit family vibe. "Working with Matthew Josephs on Sibling was an eye-opener for me as he reminded me that my friends and the world around me isn't made up solely of blue-eyed blondes," she explains. "And yeah, designers do unfortunately need reminding [of diversity in casting]. Thankfully people like YSL and Alaia mixed it up ,and Sibling was very much cast with a true wish for diversity and I take that with me wherever I help out."
Elsewhere at LFWM, casting continued to, take centre stage. Liam Hodges worked with 11 Casting, and largely selected people for his show via Instagram call-outs. He presented his Slick Trash collection on a diverse group who individually embodied each look. A long-limbed pale model with half 'sunburnt' legs in shorts walked next to a sturdier guy with a more laid-back energy in a looser, more mature look and pool slides.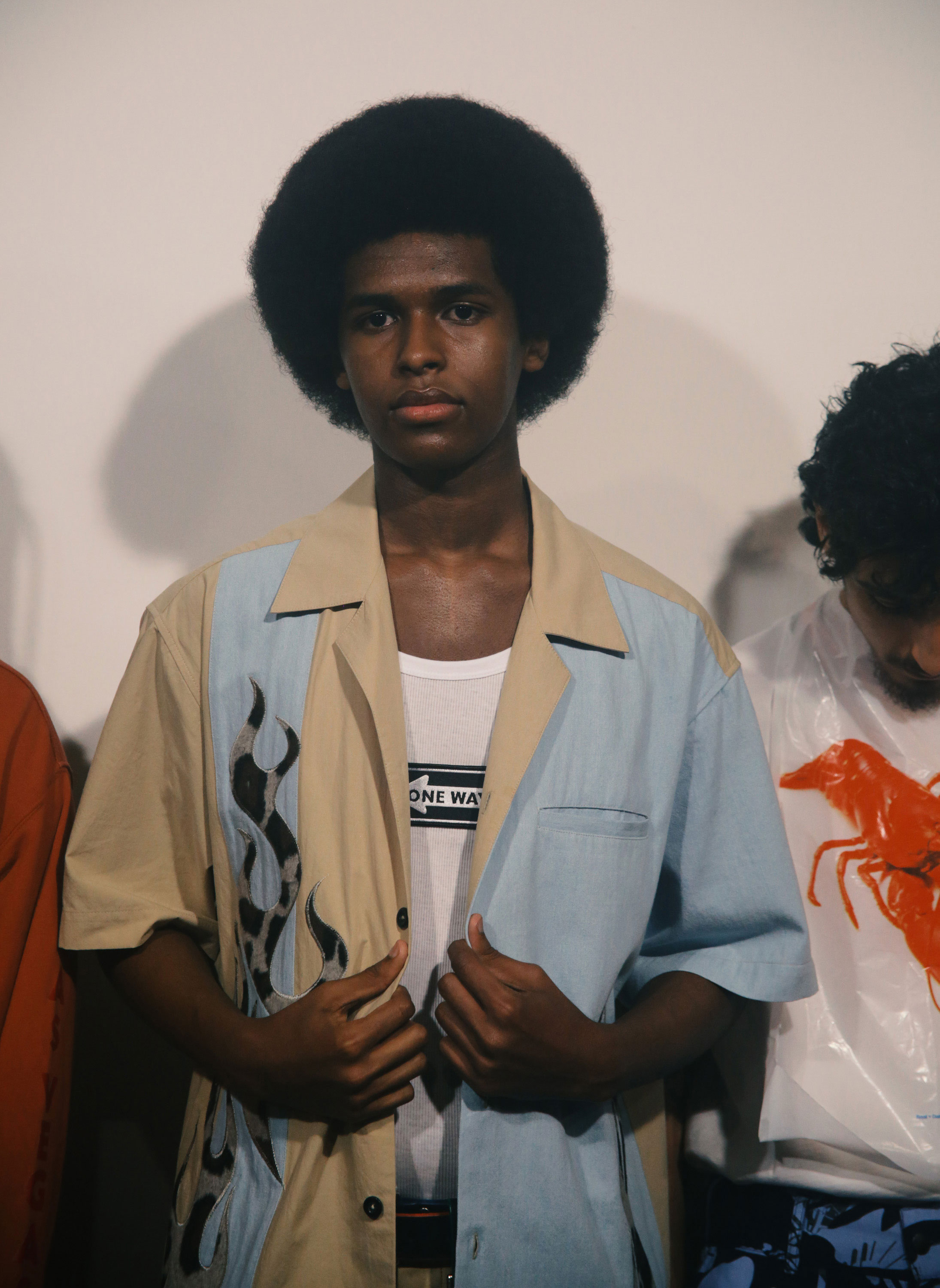 The ultimate expression of the importance of casting came at Martine Rose, who staged her show literally on the streets, in a Kentish Town cul-de-sac, and plucked many of the models from the houses on that street. It was a brilliant representation of London itself. A celebration of the city at a time when the London men's fashion scene feels in flux. When London might be receiving less than positive opinions from some corners of the press, but it is this city that launches the most creative and youthful and accessible shows in men's fashion.
This is entirely underlined by the innovative and diverse casting we saw at LFWM just past. Though the schedule was considered lighter this season by some, the weight of the designers' concepts carried it. London is a place where diversity will always take centre stage, and men's fashion week is a shining beacon of this.
This article originally appeared on i-D UK.