chvrches get existential and answer all the big life questions
We caught up with the Glaswegian synth-pop band in Berlin to discuss their new album and why life would be better if it were a gigantic bouncy castle.
Photography Danny Clinch
"It feels like everything is different and yet somehow not," says Martin Doherty from Chvrches about their new album Love Is Dead, due for release on 25 May. But don't worry, the synth-pop bops we've come to know and love the band for are still going strong.
The title of the album might suggest that it's all broken hearts and failed relationships, but there's more to love than romance. "Just because a woman sings about something emotional doesn't mean it's about boys," Chvrches frontwoman Lauren Mayberry says. While some of the songs are indeed about falling in L-O-V-E, Love Is Dead is primarily about how we interact with each other. "I tried to figure out why I felt so frustrated and confused at the same time," Lauren continues, detailing something we can all identify with as millennials growing up in 2018. Her advice for dealing with this emotional chaos? "You have to question and explore these emotions -- and that's exactly what we did on our album."
Hearing they were in Berlin, we grabbed Chvrches and threw these questions inspired by Love Is Dead album tracks in their direction. Read on for words of wisdom even better than your favourite Tumblr quote.
How do you Get Out of a creative slump?
Iain: If you feel that nothing is going on, you should take a break and listen to a lot of music.
Martin : You should celebrate a creative slump. It's your body's way of telling you that you can't function the way you do naturally right now. So the only thing to do is remove yourself from everything for a while - sometimes even just an hour helps a lot.
Graffiti is about when things go differently than expected. What's your advice for when something like this happens?
Martin: If it's your priority, correct it. If not, give up on it.
Iain: You should be realistic with your expectations as well. People go through life expecting everything's gonna be great and this can lead to a mental illness. They think there's a point in their lives, when they should be married, be rich, have a car and a house. This feeling of not being where you should be leads you to thoughts like, 'what's wrong with me, I'm a failure'.
Lauren: You shouldn't try to make something into something that it's not. Acceptance is the key.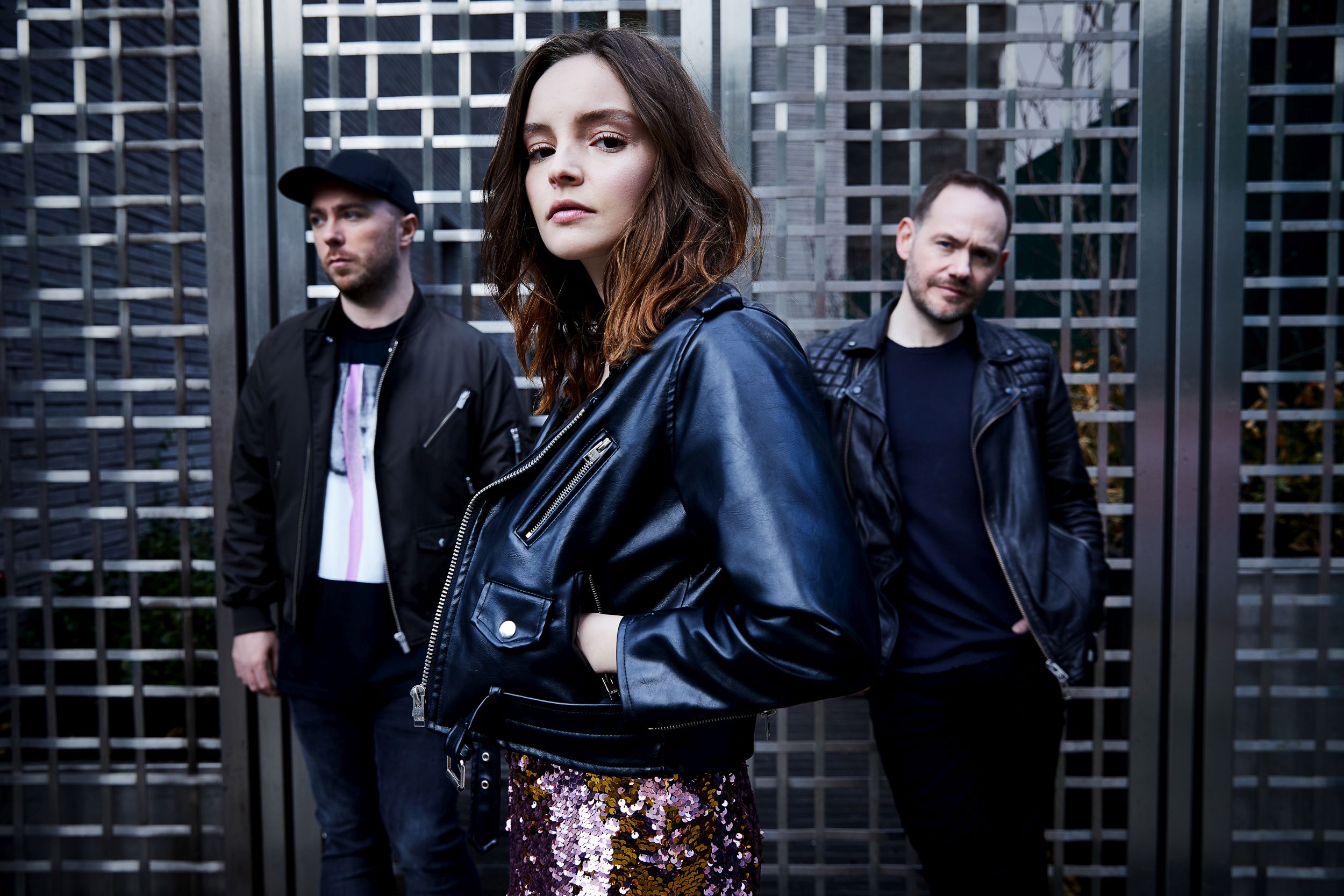 David Lynch once said that negativity is the Enemy of creativity. Would you agree?
Martin: I think negativity is just as an important part of the creative process; finding a way to improve or change what you're doing, and understanding where people are coming from instead of rejecting negative opinions. 'I don't have time for your negativity,' is probably the worst thing you could ever say to someone.
Lauren: I read Catching The Big Fish by David Lynch, which deals a lot with meditation and the idea of extreme self-editing and criticism. Being overly perfectionist isn't helpful and being overly self-critical isn't either.
Iain: Fear is the enemy of creativity. A lot of people think anger is a negative emotion, but I think anger can be channeled in something very positive. I mean, it's source of punk -- look at grunge and Nirvana.
Do you believe in the concept of Forever?
Martin: I actually don't think anything's forever.
Iain: All things must pass, but from a scientific point of view all energy doesn't ever die, just changes form.
Lauren: So much of what we do is motivated by the fear of death, that's why we make art to figure out all these confusing emotions. The concept of forever, in terms of how we humanised it, is because we're all terrified.
You have a track called Never Say Die. Imagine you're immortal -- what would you do?
Martin: I would break every rule and take more risks everyday because I'd know there are no consequences. You start realising that 99% of what you're doing is to stay alive and then you die.
Lauren: I'd do all these things that could kill you like bungee jumping.
Iain: Or jumping out of a moving car. I think that's what they mean when they say, "live like there's no tomorrow," but the reality is you'll probably just be an asshole.
We're all standing around your Graves -- who is playing at your funeral?
Martin: It seems like there's a lot of death on our album! I'd go for Leonard Cohen and his Famous Blue Raincoat. I don't want people to celebrate my death.
Lauren: For me it would be a ghettoblaster playing Shakespeare's Sister. Everyone can have some sandwiches. I don't want someone to have to work at my funeral and be responsible for the music. I just want everyone to be focussed on mourning me.
In Miracle you ask yourself where all the good disappears to. Where does it go?
Lauren: Maybe it disappears a bit with time, getting sucked up into fearfulness or selfishness. I don't think once it disappears, it's gone forever. It think it's just hard to get it back.
Tell us a little bit more about Heaven in Hell.
Lauren: The song was born out of frustration that, as a woman, you need to fit into one box or another to make people comfortable. I feel like we're at a time where there's a lot positive conversation happening around it, and now there are more people stepping up and embracing the concept of equality. The more mainstream it becomes, the greater the chances of making an actual difference in the long-term.
What does your personal Wonderland look like?
Martin: Like a gigantic bouncy castle.
Lauren: Mine would be pretty simple: staying on the sofa watching TV under a blanket. And maybe there'd be a pet involved.
Iain: Like a huge IMAX cinema with a handful of seats and a world-class chef serving pizza and cocktails all the time.
Love Is Dead will be released on May 25 on Glassnote Records.
This article originally appeared on i-D DE.