Photography Mitchell Sams
kim jones looked to dior's couture past for his definition of modern luxury
For his debut collection as artistic director of Dior Homme, Kim interpreted the codes of Monsieur Dior for today.
Photography Mitchell Sams
Who?
In Kim Jones' seven years as Men's Style Director at Louis Vuitton, he reinvented and repositioned the luxury house's menswear offering as the one-to-watch. In just two and a half months at Dior, his debut collection hints that he will do the same, and how he's begun to renovate his new home will surprise some. From hyped new arrivals to an inspired old guard, a new energy has swept through the luxury houses of Paris. Its artistic directors are offering multiple definitions of what luxury is in 2018. For Jones, working with an atelier for the first time, luxury is reinterpreting the codes of Monsieur Dior through the language of his couture house. A curation of the past, reinvented for the now. "I'm the designer for Dior but I work for them," he explained in a preview at his atelier. "It's about them first and me interpreting it. It elegant, sophisticated and romantic too, that is what Dior is."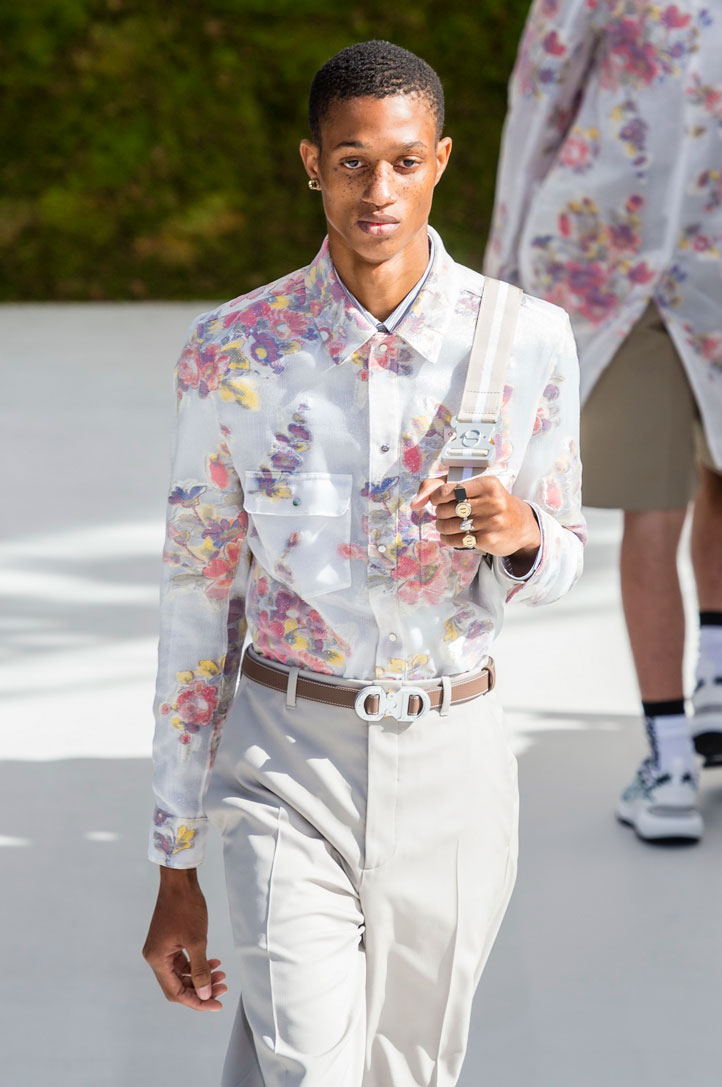 "For my first Dior show, all the references come from Dior," he added. "The process has been centered around what Dior is and where it should go." So, Jones dipped into the house's archive and drew inspiration from Christian Dior's private life as well as his creative output. This was Dior through Kim Jones' eyes.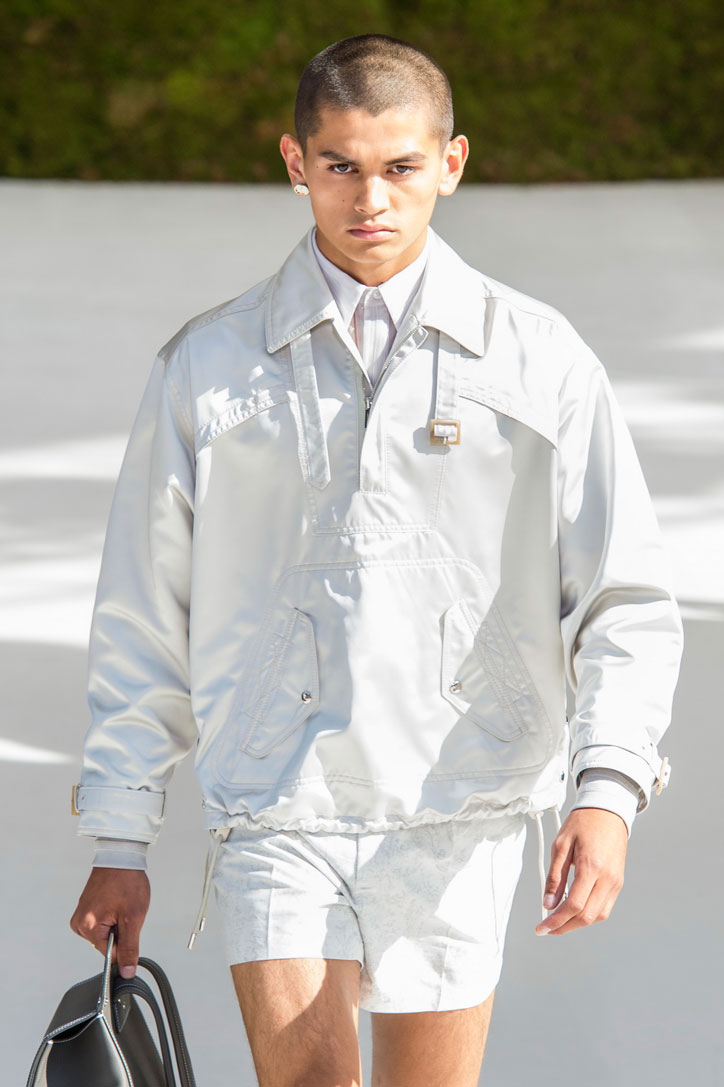 What?
From the unveiling of the KAWS-reimagined Dior bee, Kim's new Dior dawn hinted at a fun-filled reawakening of the historic house. "Energy, fun, color. That's what I think people want these days," he explained, the world can be quite bleak so let's help people enjoy it." For the show, Jones commissioned KAWS to create a 10-meter tall BFF — a hybrid of the artist's signature figure with the character of Monsieur Dior himself — covered in roses and peonies, with Dior's dog Bubbles in its arms. The world was that much brighter but there was a serious craft focus too. Beyond the set and a few raver BFF-adorned accessories, the collection was a celebration of the atelier, the house history and the talent of his co-collaborators — KAWS, AMBUSH's Yoon and Alyx's Matthew Williams .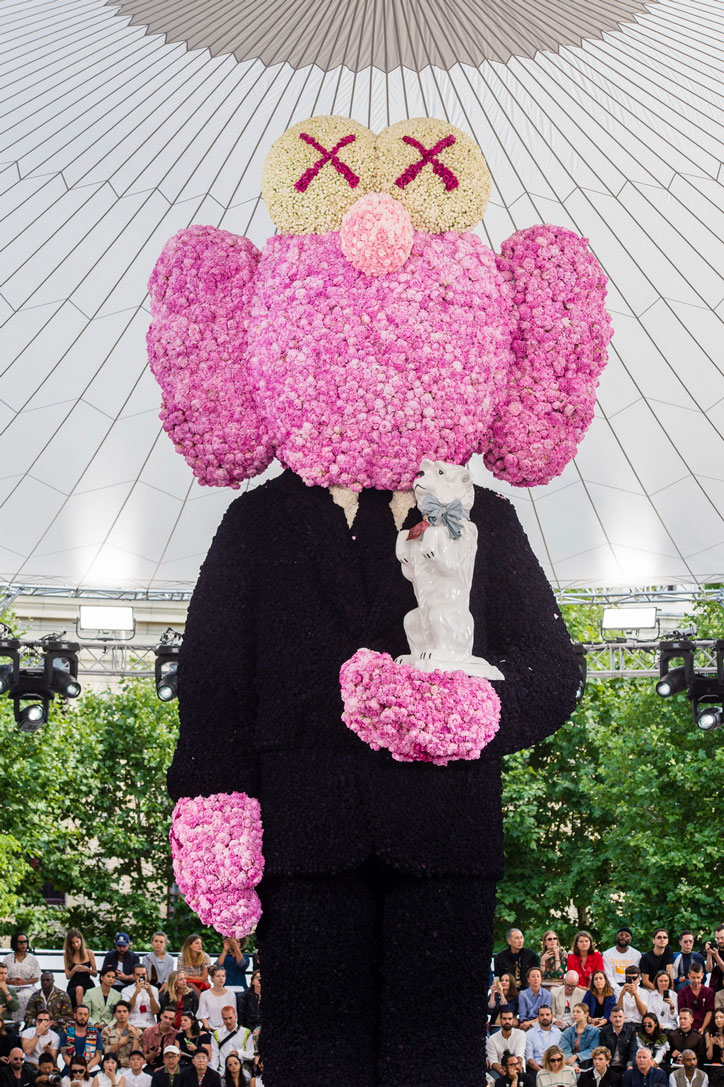 "The only things I've looked at here is women's wear," Jones explained. This resulted in a translation of a largely feminine couture identity into a lux-filled masculine wardrobe that was all about softness and subtle sexiness. For example, a slashed cowl was added to the back of shirting to expose the nape of the neck. Throughout there was fluidity between the past, present and future. The new Dior jacket, the Tailleur Oblique, wrapped around the body in a diagonal line, referencing the shape of Monsieur Dior's autumn/winter 1950 collection. It came in both featherweight cashmere and summer mohair, as well as in the British wools beloved of Dior himself. Elsewhere, the toile de jouy from the original Dior boutique at 30 Avenue Montaigne, decorated by Victor Grandpierre in 1947 appeared as jacquards and embroidered on materials as diverse as nubuck leather and executed in feathers. This combination of traditional craft with modern innovations was central to Jones' fusion of couture with sportswear.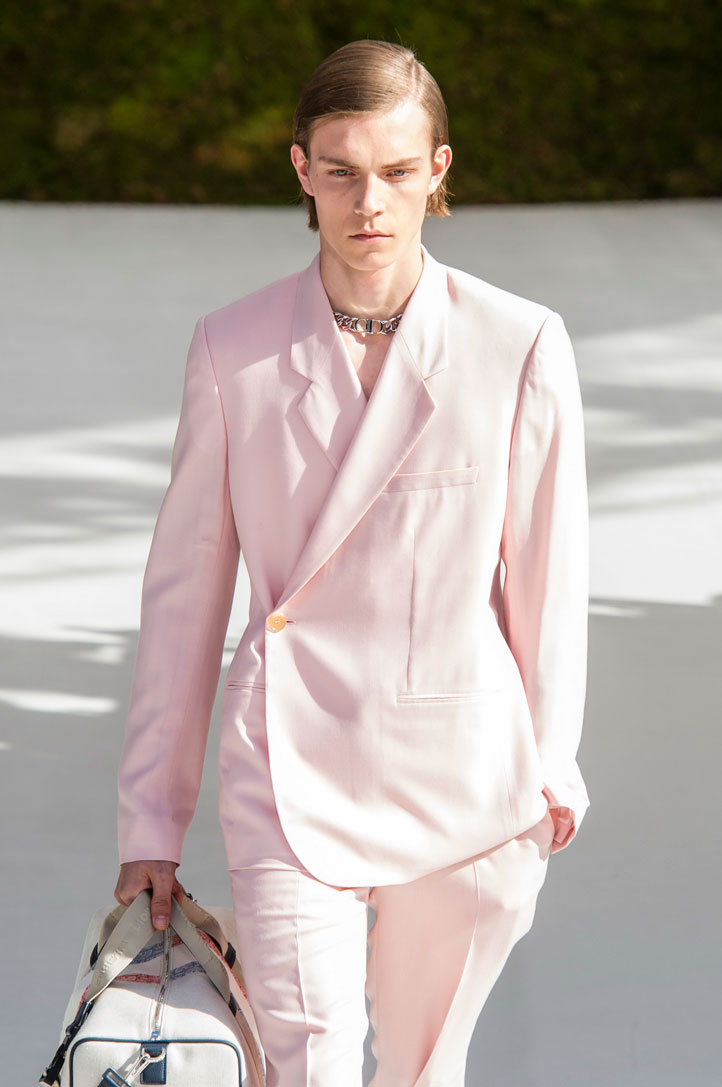 Wow?
Like the couture-infused collection, the accessories also drew on the inimitable Dior heritage. The iconic Saddle bag was interpreted for men for the first time and offered in a cross-body (the accessory-of-the-moment), a backpack and belt-bag styles. It cleverly appeared elsewhere as pockets on leather jackets too. Beyond the Saddle bags for men, it's the details, which may have been difficult to appreciate on the catwalk, that demand to be adored. Floral motifs were constant and united the obsessions of the two Dior creators past and present -- both Dior and Jones love nature and gardens. The femmes-fleurs were drawn from Dior's personal porcelain and were at their more wow when feather embroidered by Lemarié and overlaid with vinyl. The effect mirrored the glaze of bone china. "I didn't have an atelier at Louis Vuitton, so here we had clothes on the third day of me being here," he explained. "It's a dream to work in this environment and this great team around me. t's a couture-based process. You have that top-level customer, where you're giving them things for different occasions. It's not just a fancy piece; it can become a reality too," he added. Such details are hard to spot when scrolling through catwalk images but, when seen in person or actually worn are true luxury.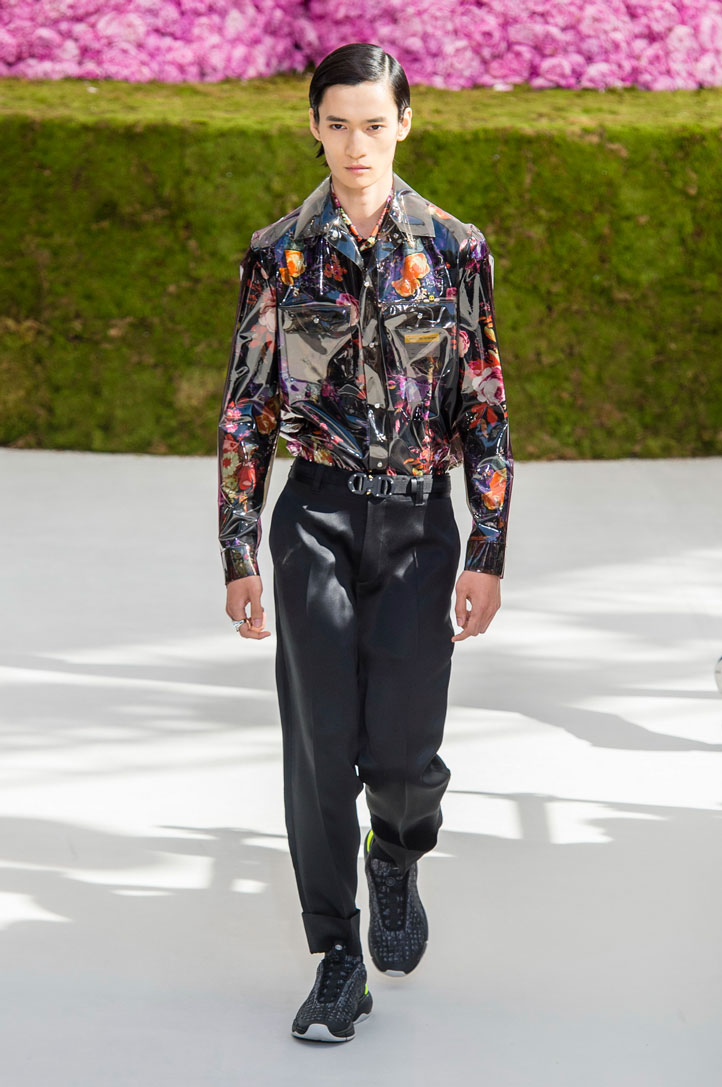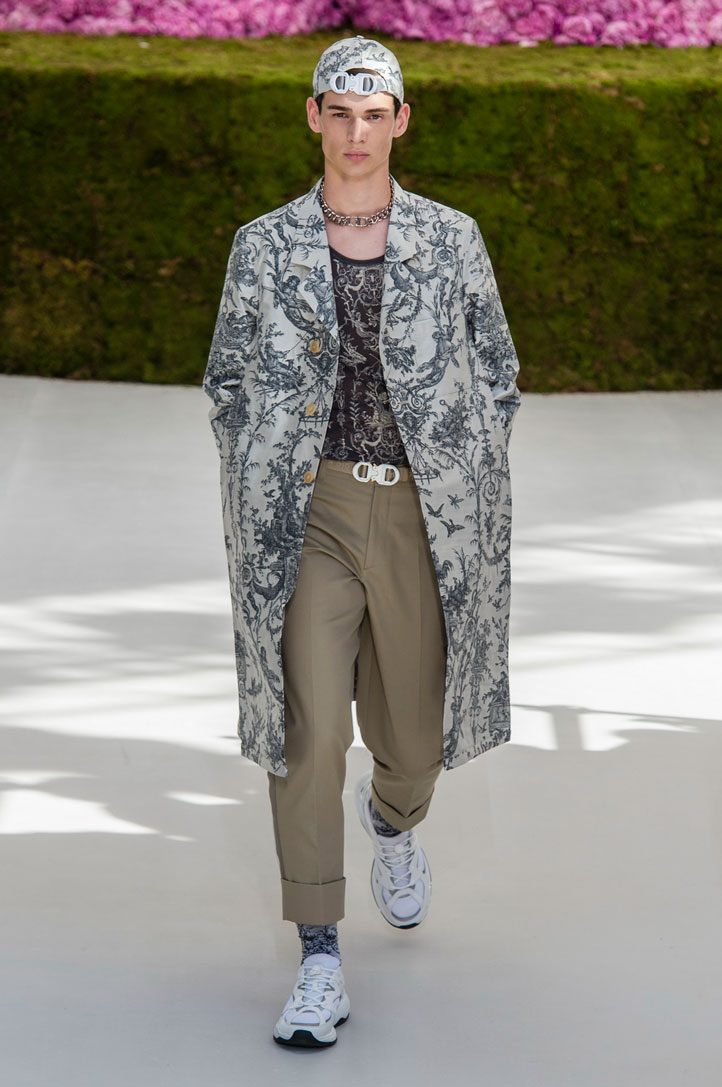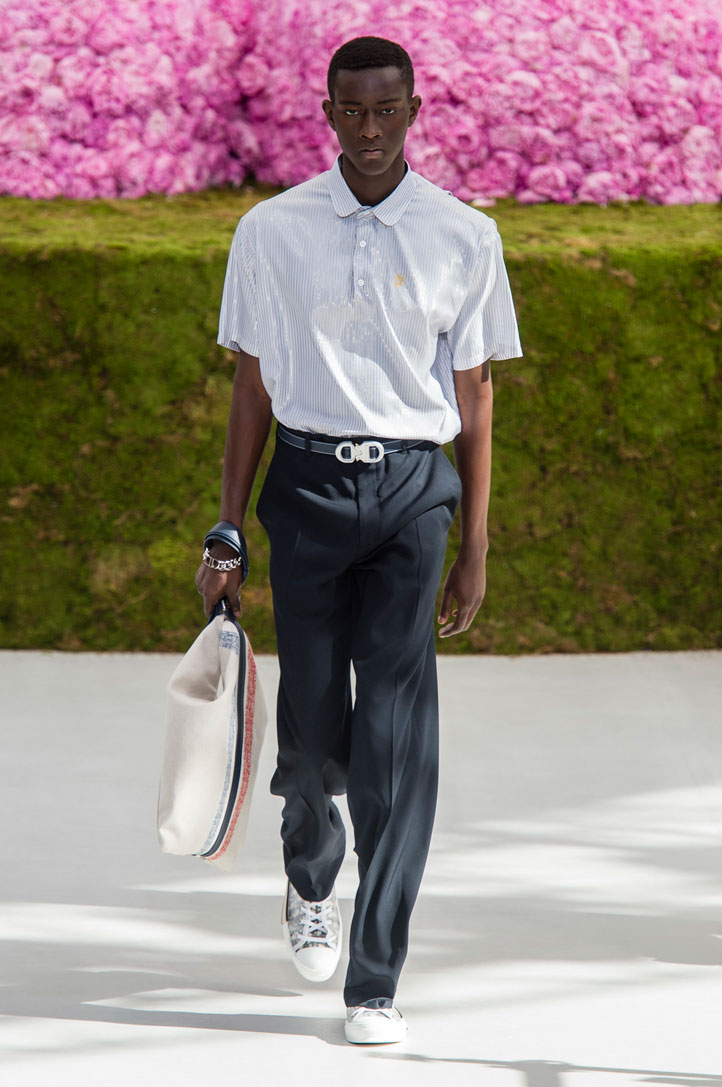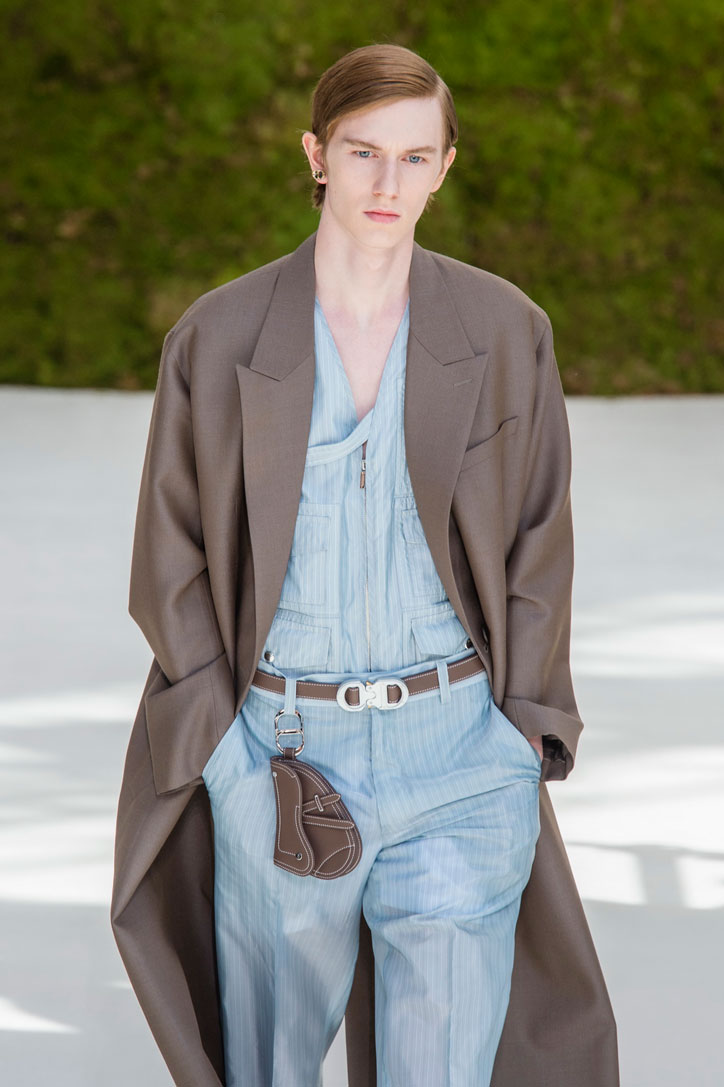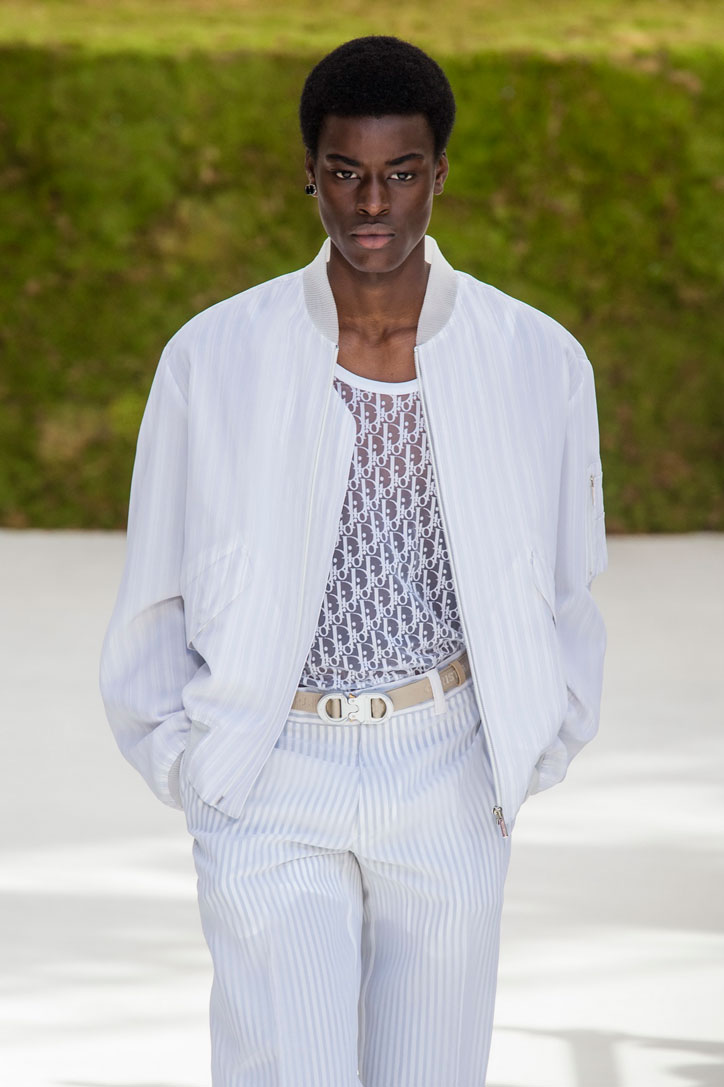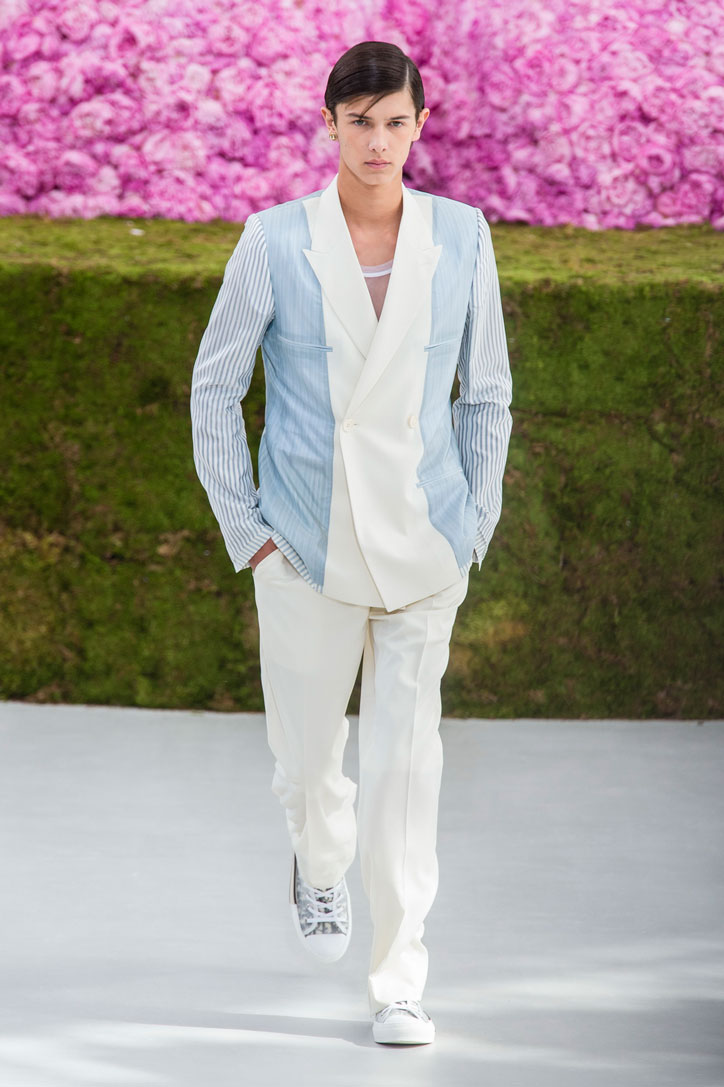 Photography Mitchell Sams
This article originally appeared on i-D UK.