drake's 'scorpion' is already being streamed 10 million times an hour on spotify
Big weekend for Champagne Papi.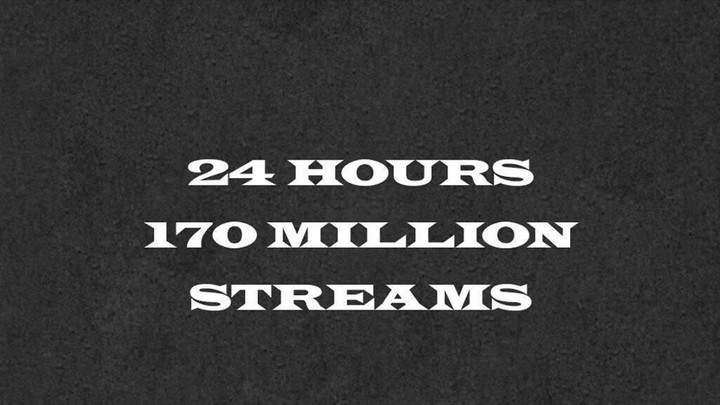 What did you do this weekend? It was quite hot, wasn't it? Maybe you went to a crowded lido. Perhaps you had an ad-hoc barbeque in a field. You may have had some Aperol Spritz. It wasn't though, as epic as Drake's weekend, that much is obvious.
After dropping his highly anticipated double feature Scorpion at midnight on Friday, Drizzy has had a huge few days, blowing minds with samples, unreleased music and mic-drops about his supposedly secret son, and smashing streaming records in the process, naturally.
Shortly after the album dropped a post on Instagram revealed that Scorpion had beaten the record for most single-day streams, with Spotify and Apple Music confirming. The record had previously been held by Post Malone's Beerbongs and Bentleys, before Scorpion blew it out of the water with 132 million Spotify streams in a single day (and a further 170 million through Apple Music).
Not content with just smashing that record though, Scorpion has now averaging a monumental 10 million streams every hour. The phenomenal numbers are partly down to the Scorpion SZN campaign run by Spotify, which saw Drake take over practically every playlist on the app on the same day. So yes, that's why the rapper's face was on the front of all your playlists on Saturday, even if they didn't feature any of his music.
Nicely played, Aubrey.