a gay-friendly 'call me by your name' tour of italy is happening
Buy your tickets to the nine day experience now.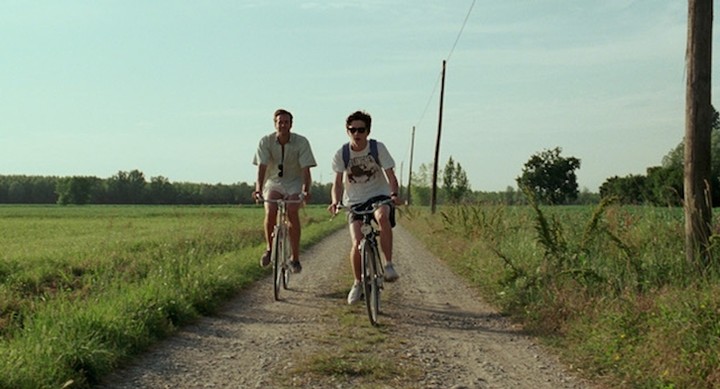 It's finally peach season! Which means a number of Call Me By Your Name fans are traveling to Italy in the hopes of experiencing some of the film's magic for themselves. Want to bike around Crema? Or visit a wine cellar for a tasting? You're in luck, an Italian tour company, Quiiky Tours, has put together an Italian vacation directly inspired by the Timothée Chalamet-starring award darling.
The nine day/eight night experience features a romantic, peak-Elio and Oliver itenary. You will go on a tour of the ancient Caves of Catullus on Lake Garda, which Professor Pearlman would definitely have a lot to say about. Day four is dedicated to exploring Crema, featuring visits to filming locations like the Ricengo Lake, Pandino, and Capralba. There is an emphais on LGBTQ history and experiences throughout the trip. The Milan portion will see travelers stay in the city's gayborhood of Porta Venezia and learn more about the private life of "gay genius" Leonardo Da Vinci from a gay-friendly guide.
The Call Me By Your Name fandom is increasingly branching out in interesting ways. Last week, the release of a peach-scented soundtrack vinyl was announced. Tickets for the Call Me By Your Name tour are around $2,300 and include accommodations, meals, and travel while in Italy. Summer romance, or peaches, not included.
You can find out more about the magical vacation experience here.