james ivory of 'call me by your name' is adapting another love story
The main character is very different from Elio.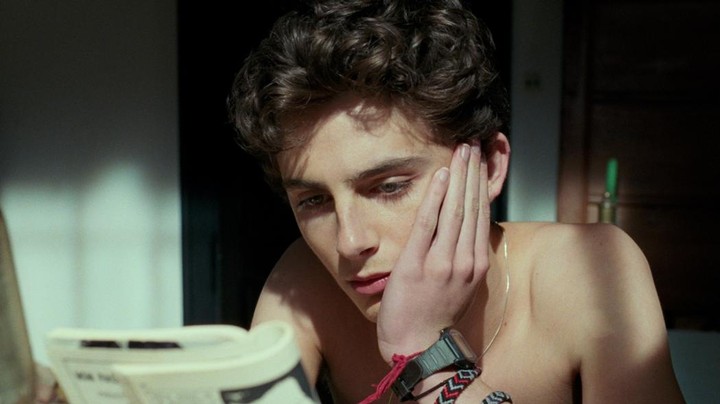 James Ivory is particularly skilled at adapting works of literature for the big screen: A Room With A View (1986), Howard's End (1992), Maurice (1987). The 89-year-old became the oldest Oscar winner ever when he won "Best Adapted Screenplay" for his work on Luca Guadagnino's Call Me By Your Name. Ivory is not slowing down. He revealed to Deadline he is adapting a 2013 New Yorker short story into a feature-length film.
The story, The Judge's Will, was penned by Ruth Prawer Jhabvala, a longtime friend and collaborator of Ivory's. The plot centers on a dying judge abruptly and callously deciding to split his will between his wife and his young mistress, an intense fallout ensuing. Ivory will write the screenplay and Alexander Payne ( Nebraska, The Descendants) will direct. The two have decided to move the setting from India to Chicago, a creative decision James feels the late Jhabvala would approve of.
"It's a universal enough premise, the business of a wealthy man having a mistress and wanting to take care of her after he dies," Ivory told Deadline. "You feel her [Jhabvala] influence, her way of thinking about people and relationships. There were people she wasn't fond of when she met them, and in time grew to like them very much and she didn't hold on to her dislikes. The family, needing to take care of the mistress, to worry about her, that seems a very Ruth way of looking at things."
One of the strongest aspects of Call Me By Your Name was how Ivory was masterfully carry over the book's dramatic, heartfelt dialogue to the film's script. The pacing of the film felt wonderfully languorous, Ivory ensuring the long stretches of silence said as much as the characters' words. His original screenplay for Call Me By Your Name faced a lot of editing from Luca Guadagnino. The Italian director removed the third-person narrator Ivory came up with and toned down the graphic sex scenes. We hope Ivory is allowed to have more free reign this go around, especially consider he has an Oscar under his belt now.
Ivory says he plans to turn in the screenplay for The Judge's Will to 20th Century Fox by the end of the year. Which, thankfully, would free him up in time for a the potential Call Me By Your Name sequel.