ports 1961 pay tribute to the different fabrics of fashion
The who, what and wow of Ports 1961 autumn/winter 18.
|
18 February 2018, 7:45pm
Who?
Ports 1961, helmed by Natasa Cagalj since 2014. Natasa has enjoyed previous stints with Alber Elbaz at Lanvin and Stella McCartney. The CSM-graduate's style can be seen in both, and in the work of just-departed Phoebe Philo at Céline, too. At Ports she's honed the idea of a wearable wardrobe, focusing on luxurious clothes and avoiding dumb gimmicks to create polished, beautiful items.
What?
This season, deep in The Tanks under the new Tate Modern building, Natasa presented a collection that paid tribute to the beauty of the fabrics she works with; allowing their textures and power to shine through. Many pieces were quietly magnificent works of minimalism, and the collection was given balance by moments of colour and flamboyance. Capes, animal prints, pieces that mixed wools, splashes of bright primary colour and print.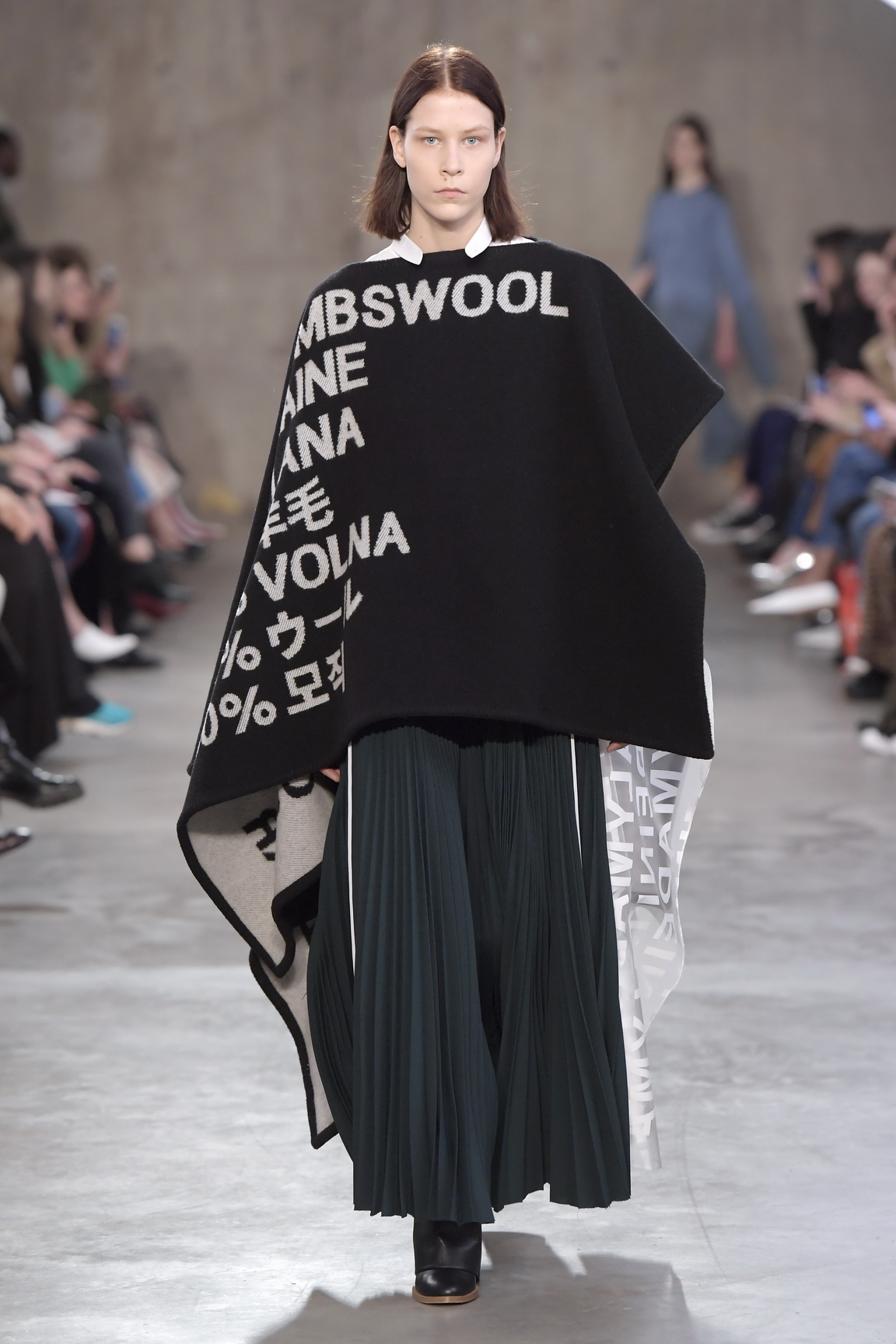 Wow!
Two items paid tribute to the makers of the fabric; a giant part scarf, part-poncho, part-cape, featured the words "Made in England" as a bold print in black-on-green. Another paid tribute to Italian wool. But right in the middle of the show, one look seemed to contain all the collection's ideas; an explosion of texture, print, fabric and fabrication. Almost too-much, but still wonderful.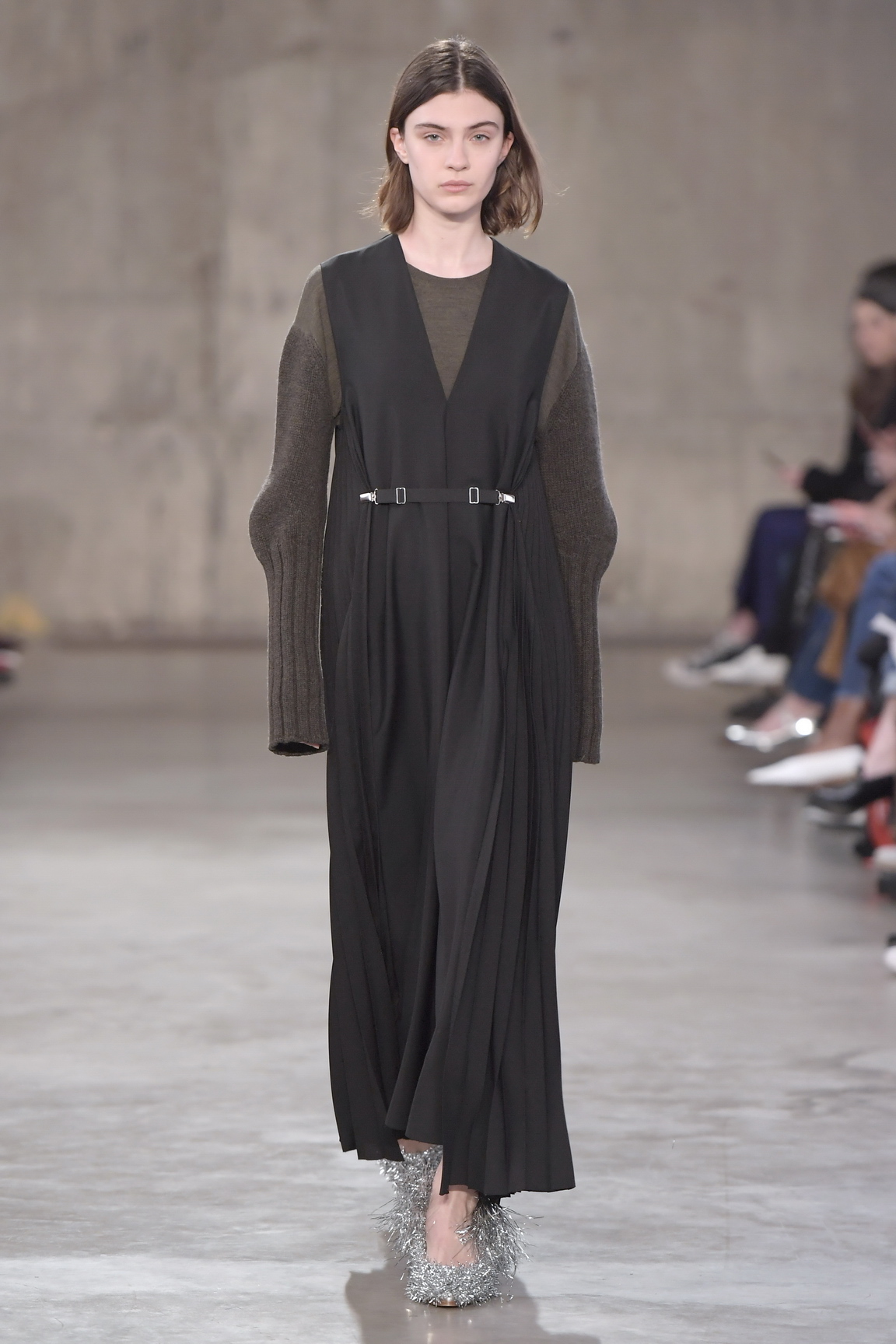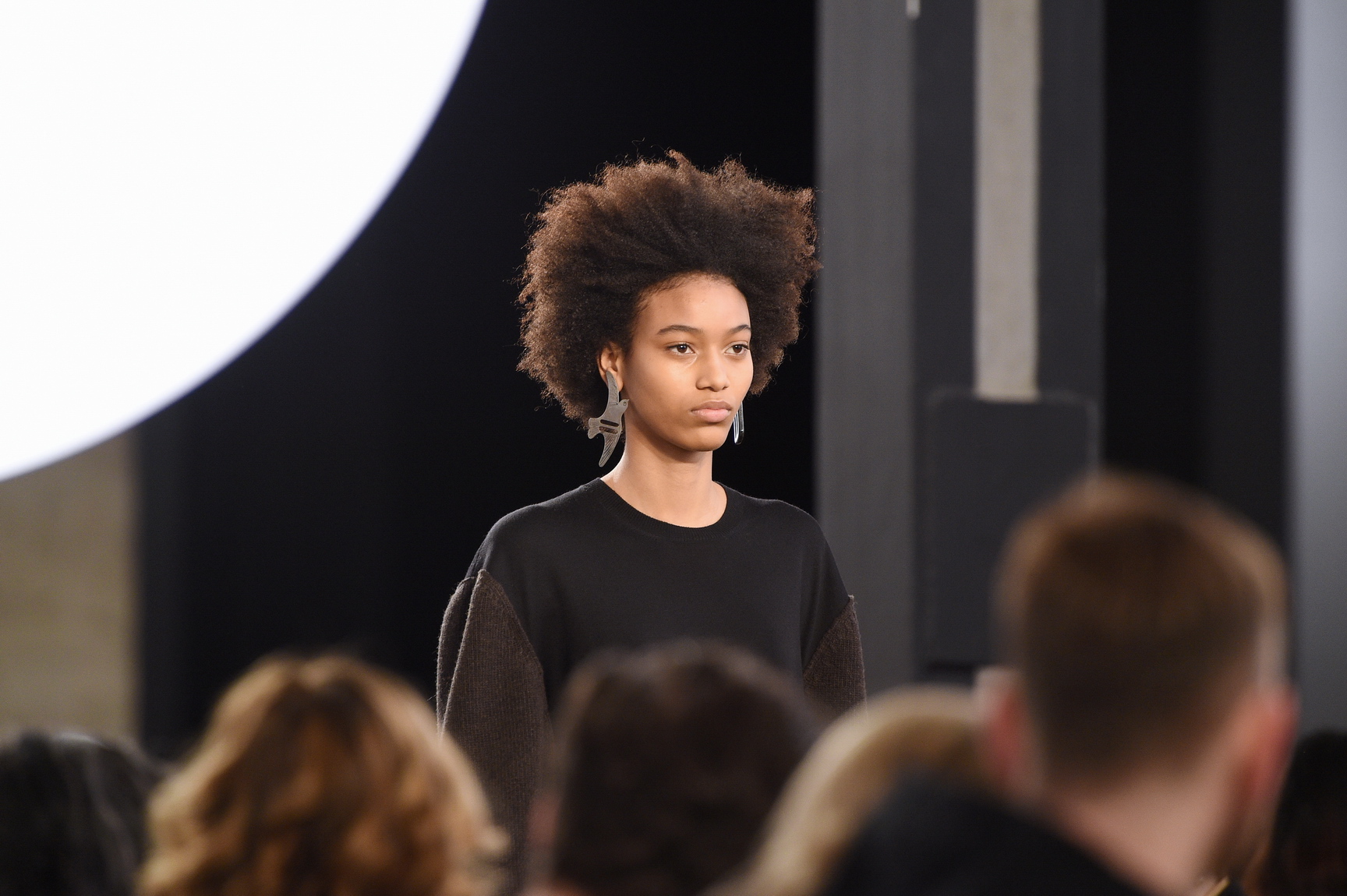 Credits
---
Photography Mitchell Sams