an exclusive look at christopher kane's suburban and sexy new campaign
The Scottish designer discusses working with Alasdair McLellan to capture a day in the life of a saucy-but-bored housewife.
|
06 February 2018, 9:00am
"I've always been obsessed by that sort of pristine woman," Christopher Kane tells i-D. "So clean, so proper, yet having an emotional breakdown inside."
He's talking about the kind of woman he recreated on his latest runway for spring/summer 18, an emotionally stifled but sartorially free Stepford wife. His collection celebrated the dichotomy of the bored but sexually charged housewife -- think frills and baby pink and tweed and florals, but with a liberal dash of BDSM-style vinyl, see-through mesh and black lace. Naughty, but in a Benny Hill sort of way.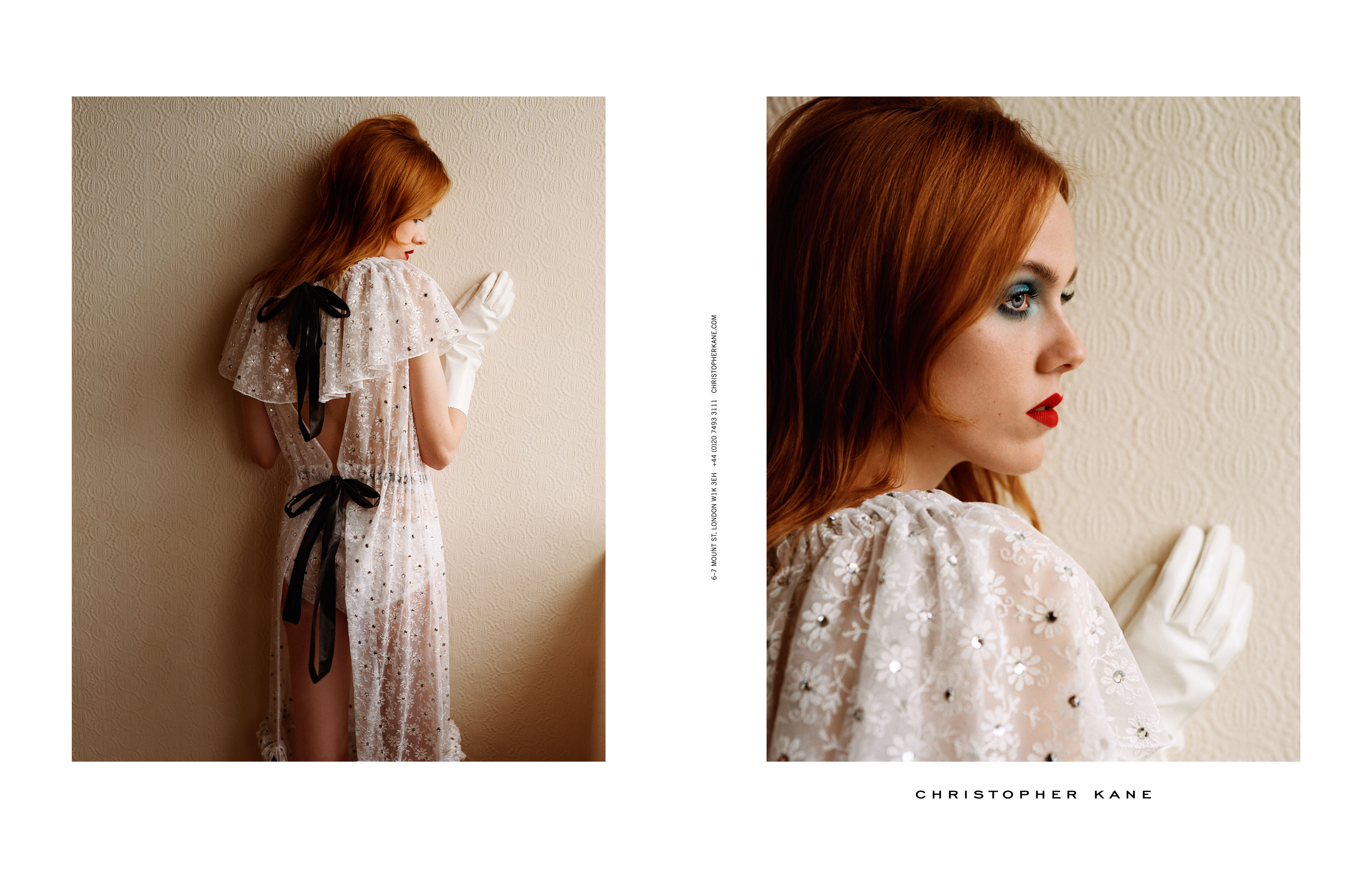 It was a salute to a very British kind of sexuality, of erotically charged but caged women, and nods and winks going on behind closed doors. "We wanted to look at that in the collection," Christopher tells i-D. "The idea of interiors, of a closed domestic world, made into the exterior look of a person. There is something clean and kinky about it. It's what goes on behind closed doors in those everyday environments; the smell of bleach, Royal Doulton figurines, readers wives and a certain kind of British sauciness."
A new campaign, shot by Alasdair McLellan with art direction by Jo Ann Furniss, captures the readers wives' British sauciness of Christopher's collection in all its frilly, sexy, fantastical glory. "I have always loved Alasdair's work," Christopher says. "His photographs are really ultra real and he brings out the girl's real personality, not a fantasy of the girl. He understands my work and gets the character every season. His colours are incredible and have a 3D quality that captures me every time."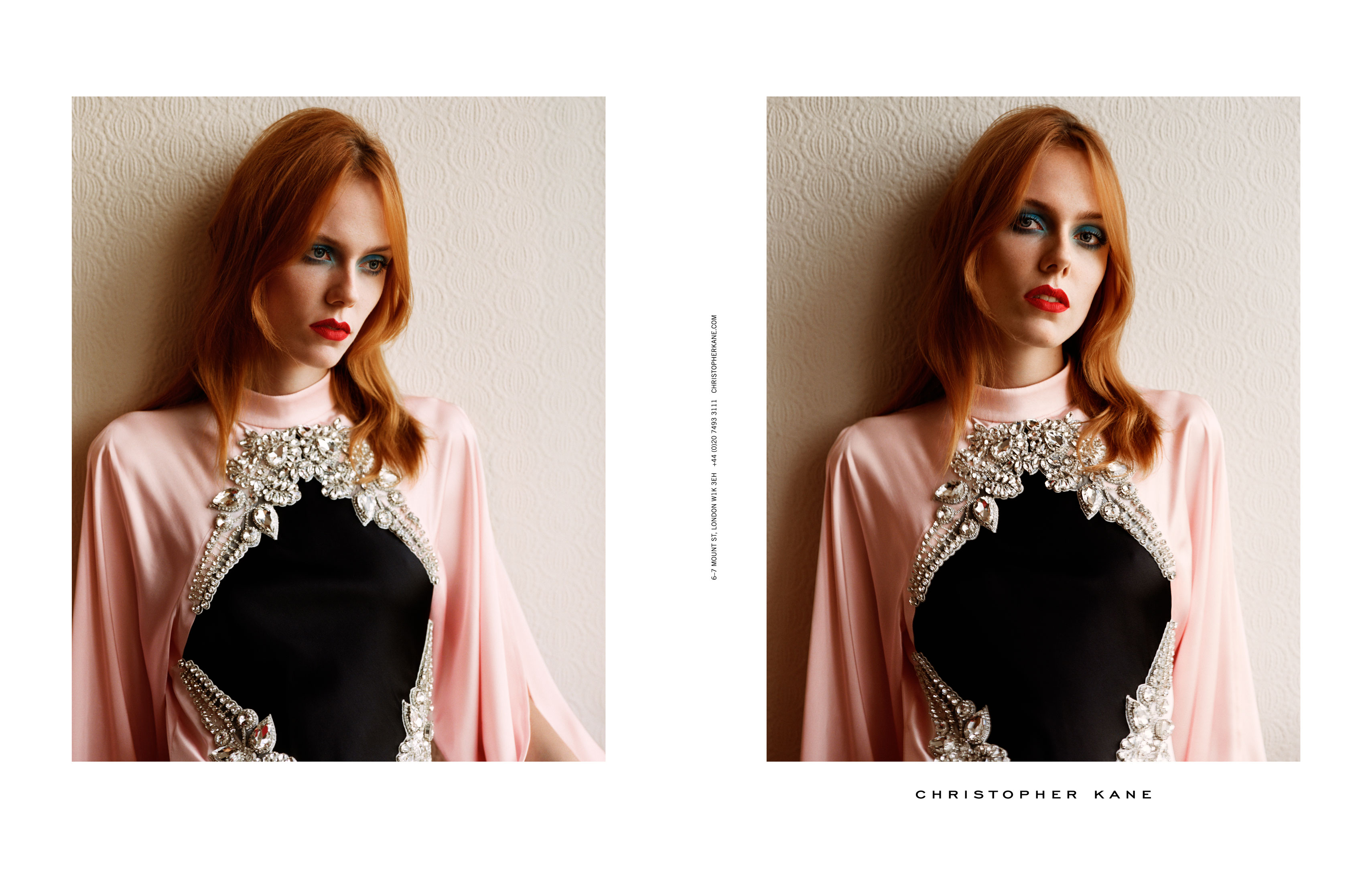 The collection is a story almost, of a day in the life of this saucy-but-bored housewife. "It depicts the character, telling a story in the life of the girl," says the designer. "For this season, she's in a suburban landscape. She could be a bored housewife of a Cynthia Payne style character." She's personified in Kiki Willems, who Christopher calls the "perfect fit for the campaign".
"I was feeling redheads and had cast a few redheads in the show. Kiki is not your typical redhead -- she can be pure and sweet but also very sexual and confident. She's just a great model."