Photography Mitchell Sams
miu miu give elle fanning her catwalk debut
Miuccia Prada has created a new fashion alphabet, you just have to decide what you want to write.
Photography Mitchell Sams
Who?
Miuccia Prada has always been more than a designer. She's a thinker, a nonconformist, a challenger of convention and norms. Before taking over the family business and revolutionising not only the company but the wider industry too, the fashion intellectual completed her PhD in political sciences. She might have left socio-political academia to work at her parent's leather goods company in the late 70s but her passion never left her, instead, it has propelled her to persistently probe relationships between dress, gender and power. Beyond Prada, there is Miu Miu. Launched in 1992, the sister line has always sought to express a younger spirit while asking the same thought-provoking questions. For autumn/winter 18, Miuccia collaborated with the Paris-based creative communications agency M/M Paris to create the Miu Miu type -- an alphabet for a new fashion language -- and presented a collection -- a mash-up of subcultures and scenes from the 50s and 80s -- that combined to express style inclusivity and encourage style individuality. Miu Miu had provided the alphabet and now it was up to the Miu Miu woman to decide what they wanted to write. "I'm thinking fashion is not just my own fantasy, it's about discussing it and making it available to other people too," Miuccia Prada explained. While Prada autumn/winter 18 empowered women to resist, Miu Miu encouraged them to be their truest selves.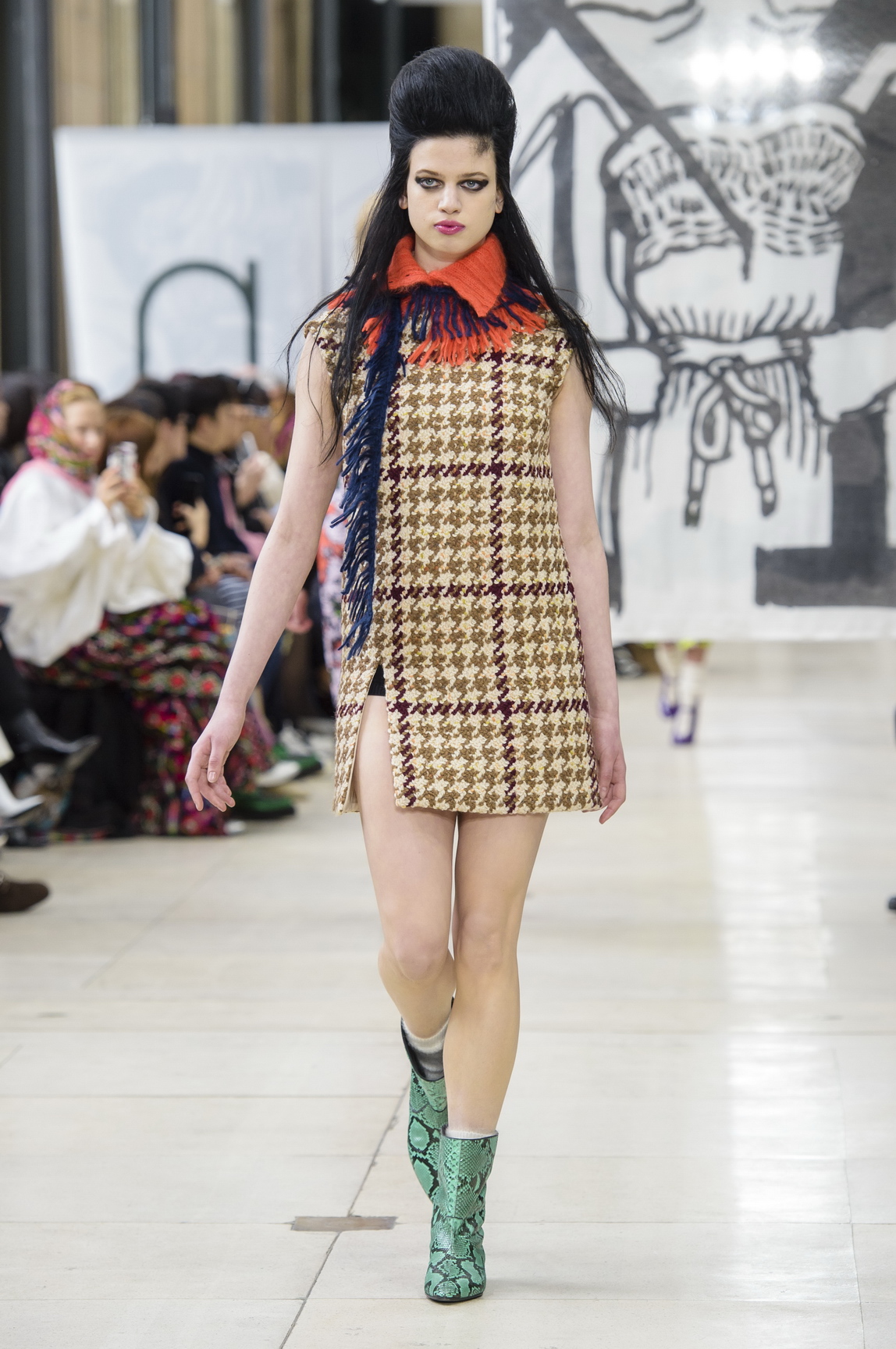 What?
Building on last season's youthful rebellion, Miuccia looked to the work of Swiss amateur photographer Karlheinz Weinberger and his portraits of Zurich's Elvis-obsessed rockers documented in Rebel Youth. The result saw a shapeshifting girl gang in a uniform of
tight bleached denim, oversize topcoats, bulbous dogtooth tweed or squishy pastel-hued leather jackets and low-bucked boots or satin ruched heels. As this was a collection about choices, everything from mohair knits and brocade evening dresses were options too. Whether dressed down or dressed up, whether hair was teased into beehives or shaved clean off, Miu Miu's rebel youth took what they wanted and made it their own. Innovate, don't imitate.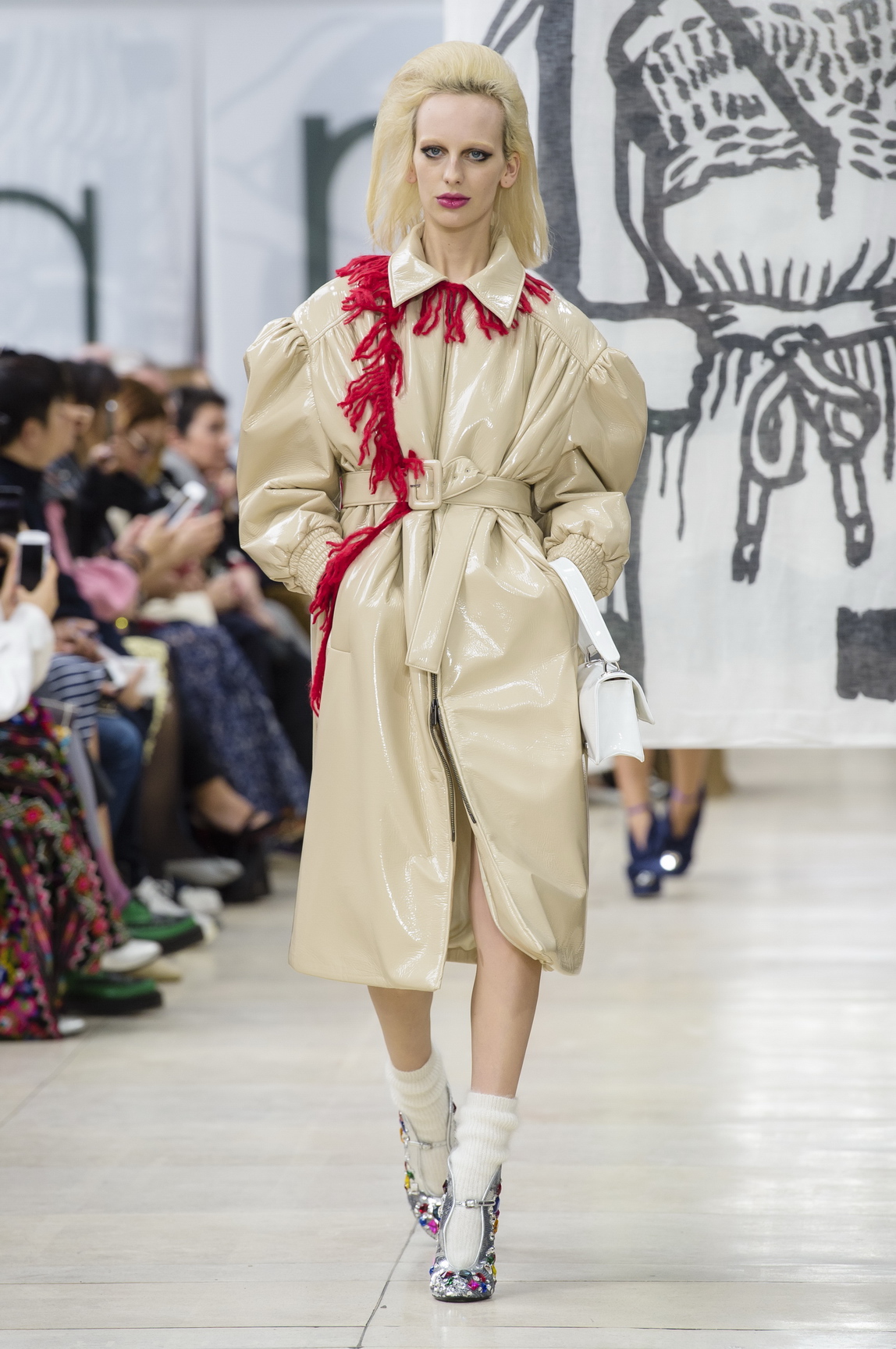 Wow!
Elle Fanning opened and closed a star-studded and diverse cast of Miu Miu women to a chorus of cheers. "The idea was to provide this alphabet of behaviour and comportment -- for different personalities and different characters. Taking fashion and making it more relevant now; mixing races and personalities," Miuccia explained. While the 19-year-old actress made her catwalk debut, she was joined by an array of familiar faces in Adwoa Aboah, Slick Woods, Edie Campbell, Lily McMenamy, Kiki Willems, Hanne Gaby Odiele, Adut Akech and so many more. "If they looked happy, I'd let them wear their choices," she explained. Are you ready for Miu Miu's rebel youth movement?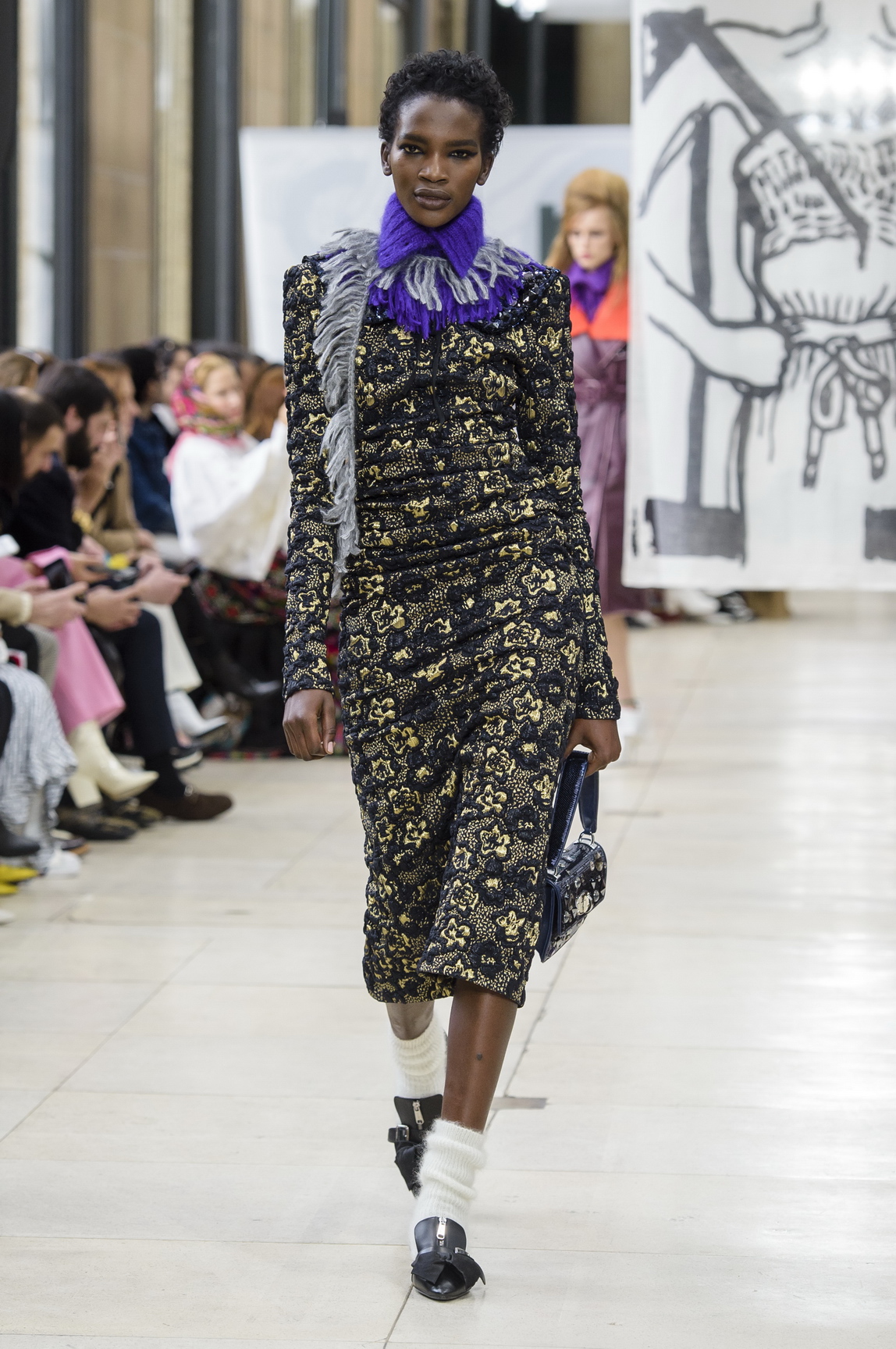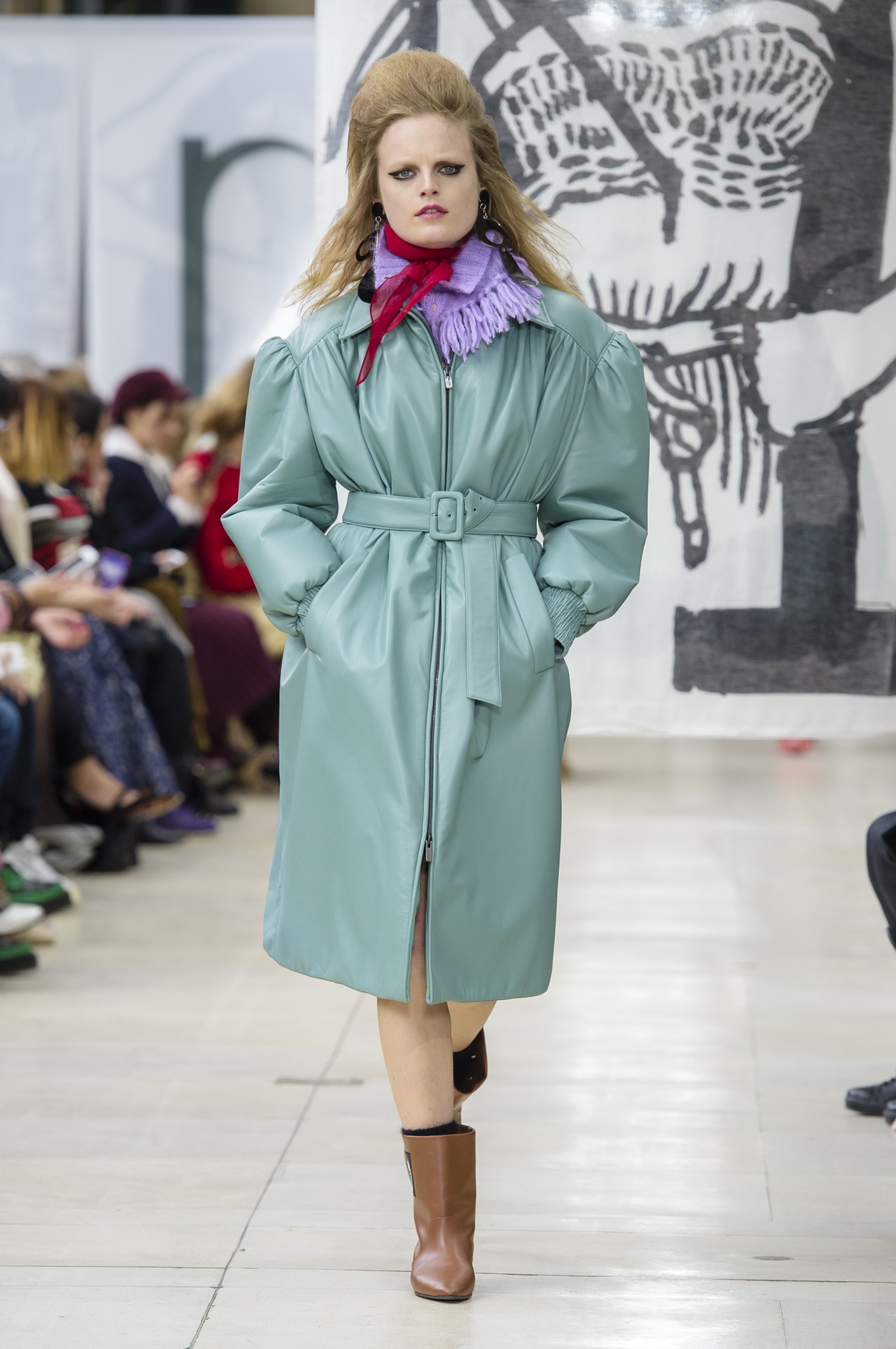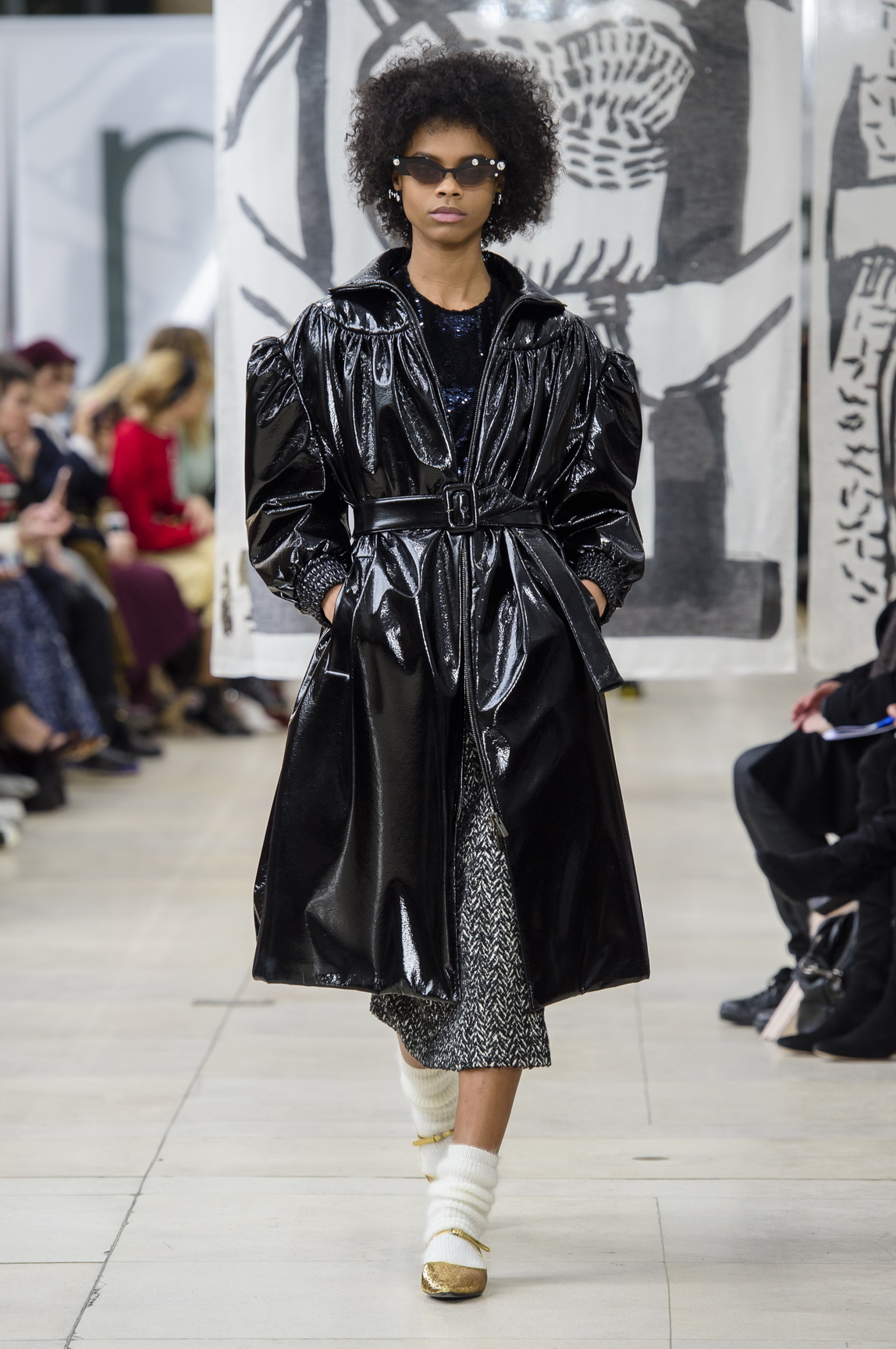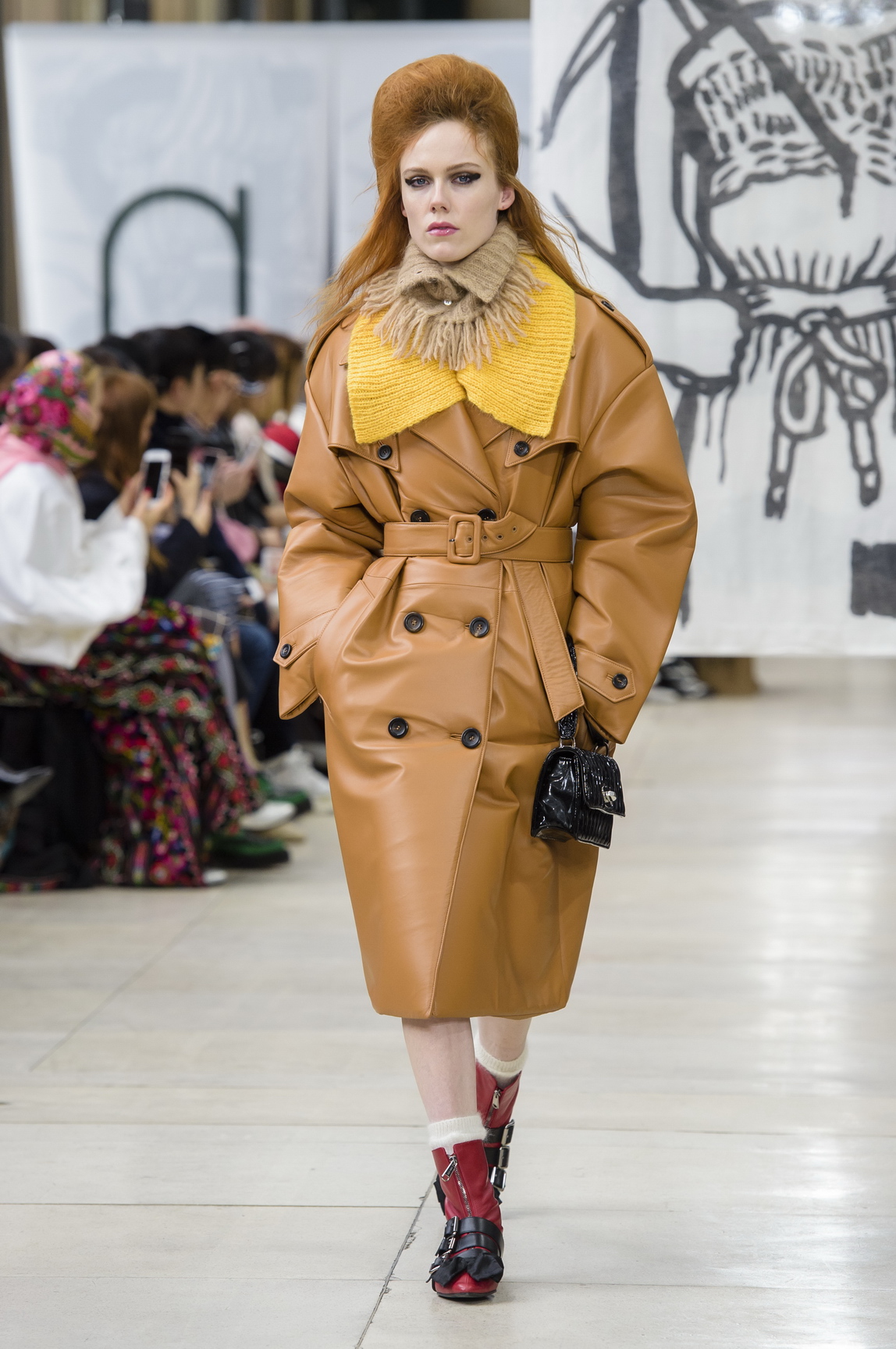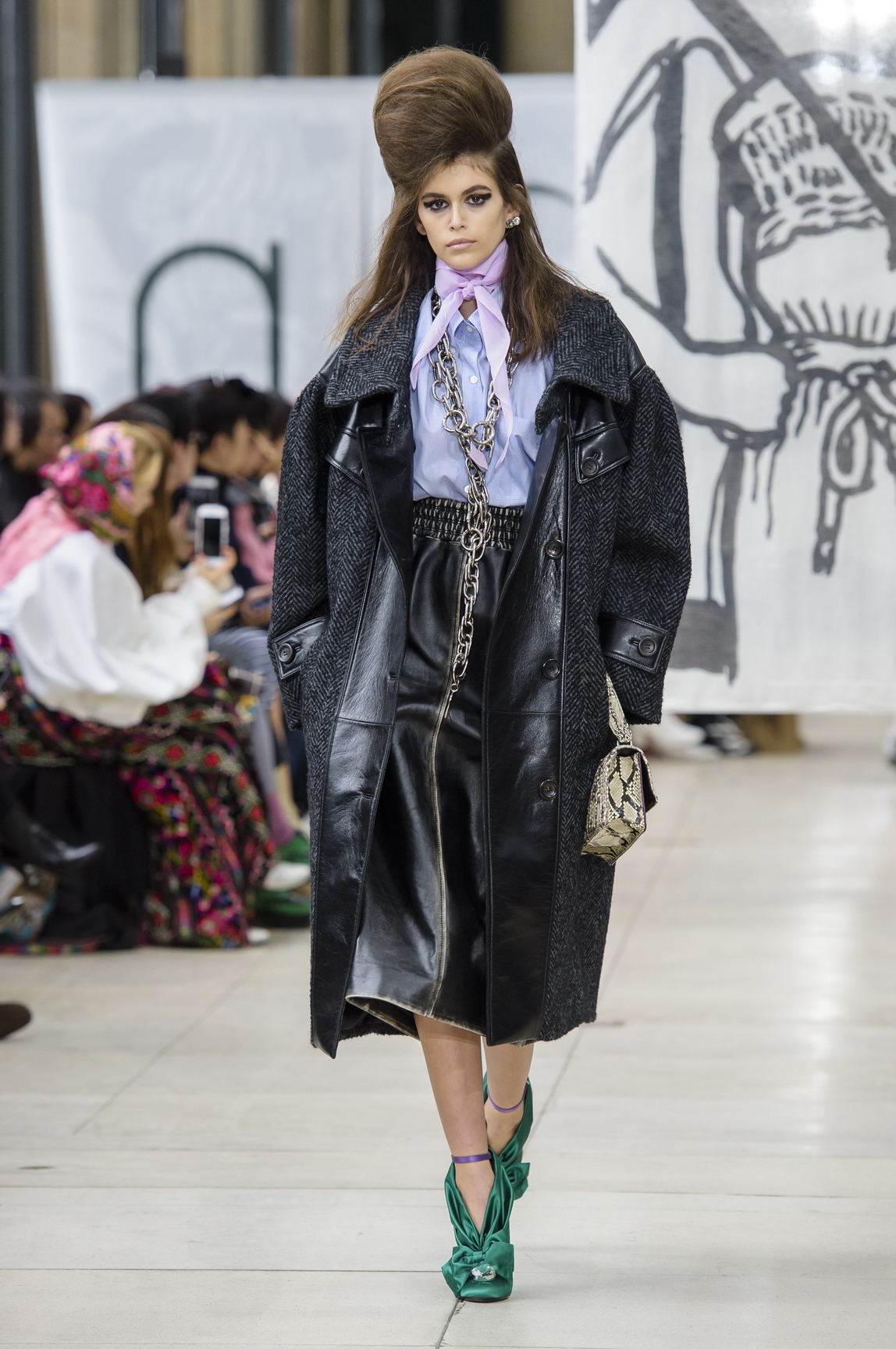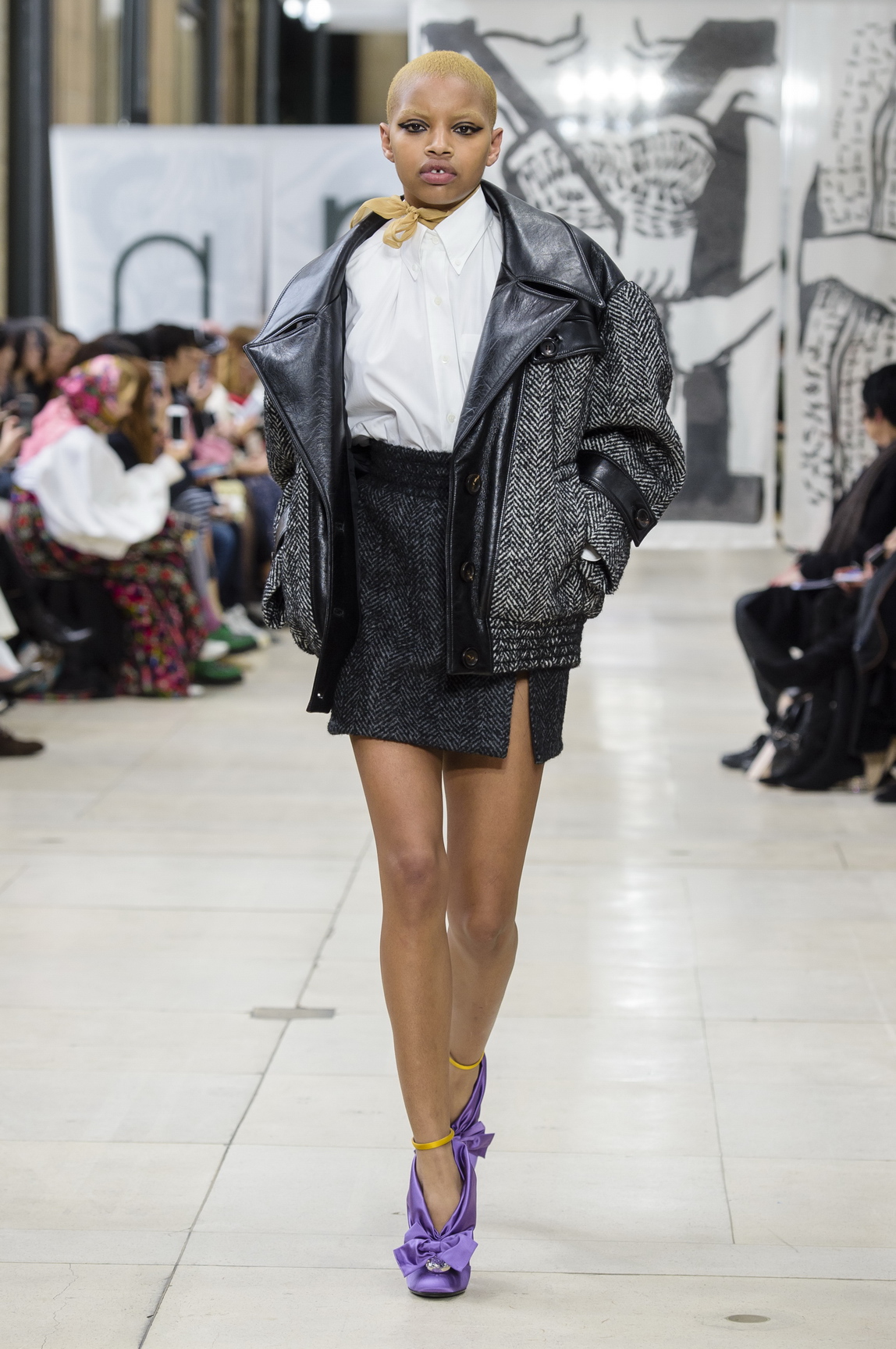 Credits
---
Photography Mitchell Sams
This article originally appeared on i-D UK.