Photography Mitchell Sams
nicolas ghesquiere celebrates the women who shaped him at louis vuitton
"The women I design for don't dress for men and they don't dress like men. They dress for themselves and like themselves"
Photography Mitchell Sams
Who?
From the moment one of fashion's most forward-thinking and inventive design talents joined forces with one of the world's largest luxury brands, the last show of Paris Fashion Week has continually provided the perfect punctuation to a long season. During the autumn/winter 18 shows, everyone from Prada to Alexander McQueen responded to the #MeToo and Time's Up conversation, but Nicolas Ghesquière and Louis Vuitton provided one of the most articulate statements. "We talk about these statements everyday in the studio," Ghesquière explained post-show. "Working in fashion, like every other industry, we have to be aware of what is going on. I think it's good to talk about it." Of course, the show itself followed the house quietly distancing themselves from two regular campaign photographers -- Patrick Demarchelier and Bruce Weber -- who have been accused of sexual misconduct, and comments from one its latest brand ambassadors, Emma Stone, who questioned the absence of women in the Best Director category at this year's Oscars while dressed in a Louis Vuitton trouser suit. Difficult conversations have to be had, questions have to be asked and changes need to be made.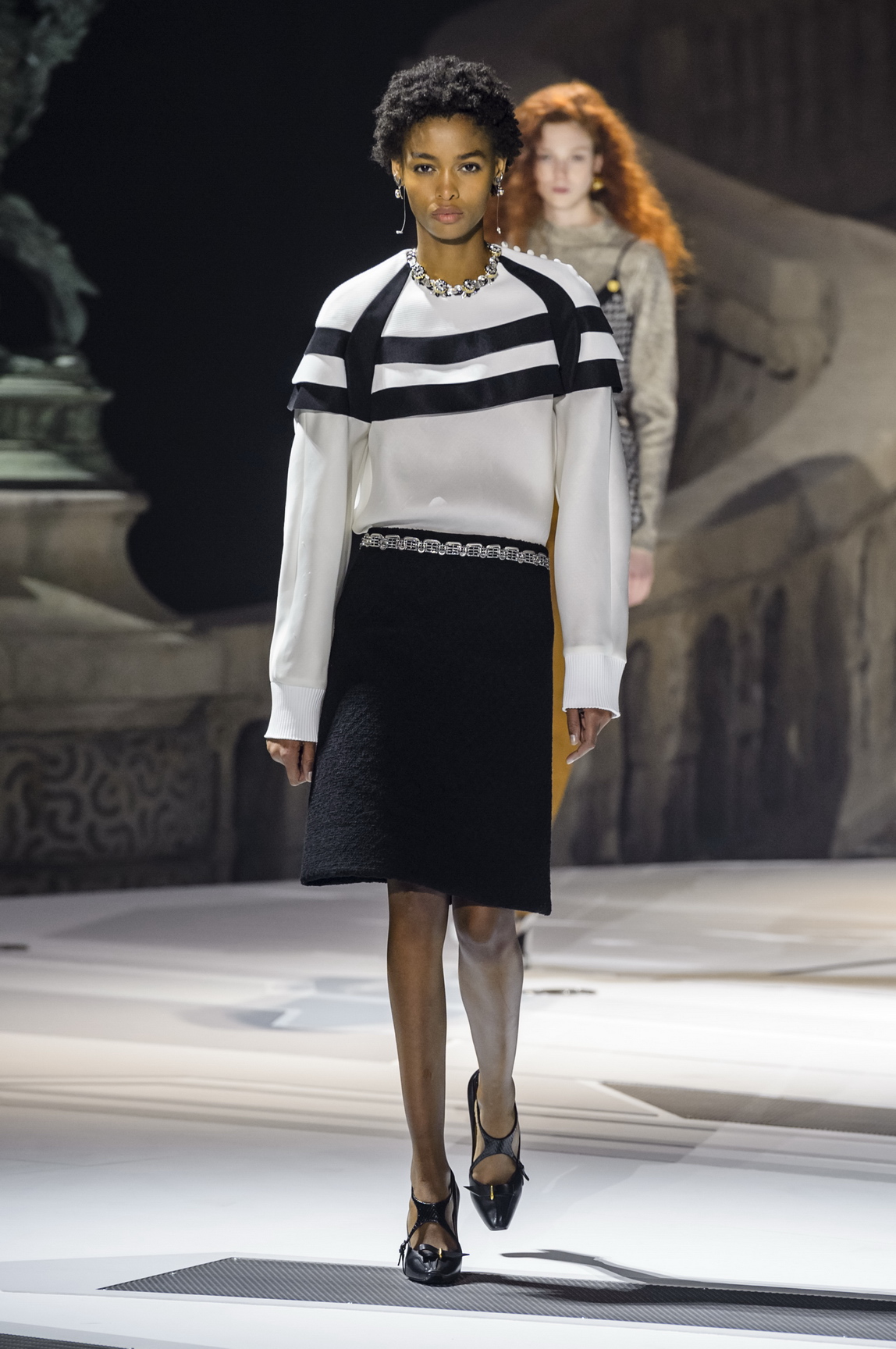 What?
To make sense of the now, Nicolas looked back to the women who raised him in the small town of Loudun in the Loire Valley. "I looked back to the French women who surrounded me when I was growing up," he explained backstage. "The women who taught me to be the person I am today. There is a particularity to French women, and as I explore their traits, the result is a stricter collection, a more rigorous one perhaps, but in a positive way." The result was a collection of chic classics reimagined through Ghesquière's signature sci-fi filter and a reminder that his are clothes you want to touch, experience and, most importantly, wear.
As Ghesquière collided his past with our future, a spaceship landed in a rarely explored courtyard in the Louvre. As the soundtracked kicked in, rain began to fall as the models descended the 19th century staircase and kickstarted Ghesquière's celebration of the women who made him and the women who continue to inspire him. From the opening look of an office-owning embellished black pencil skirt suit through to the asymmetrical eveningwear, this was a collection for everyday empowerment.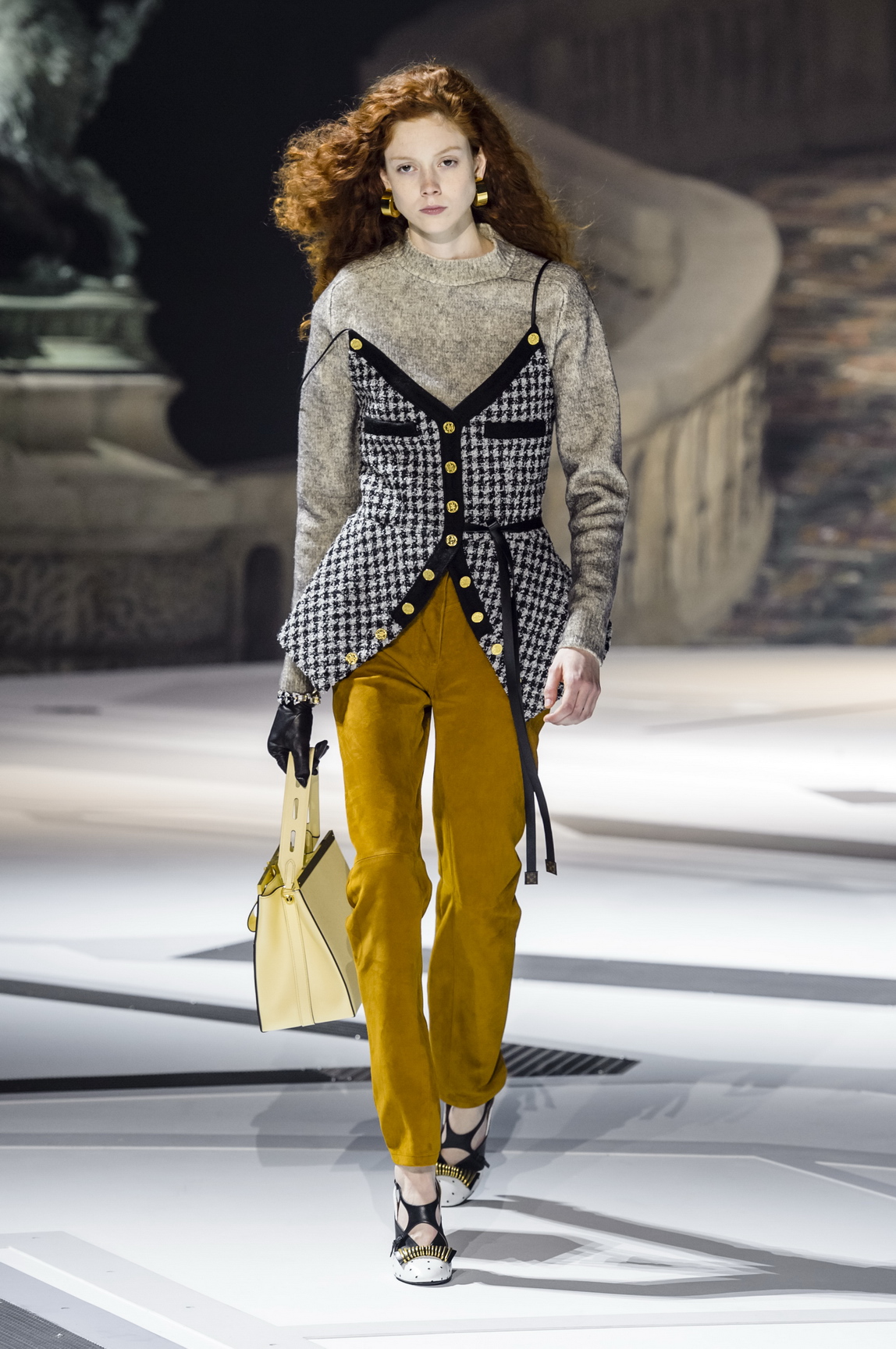 Wow!
As garments and memories were fused together, it was a time hopping hybridisation — a key theme of many of the strongest autumn/winter 18 shows — of then and now with the focus on creating an empowering wardrobe that women want to wear now. "The cliché method to empower a woman has been to put men's clothes on her, but we forget some very strong women were wearing very feminine outfits," he explained. "The women that inspire me and the women I design for don't dress for men and they don't dress like men. They dress for themselves and like themselves." After a long show season, Ghesquière added the perfect punctuation — a semicolon rather than a full stop because there's still plenty to say and do.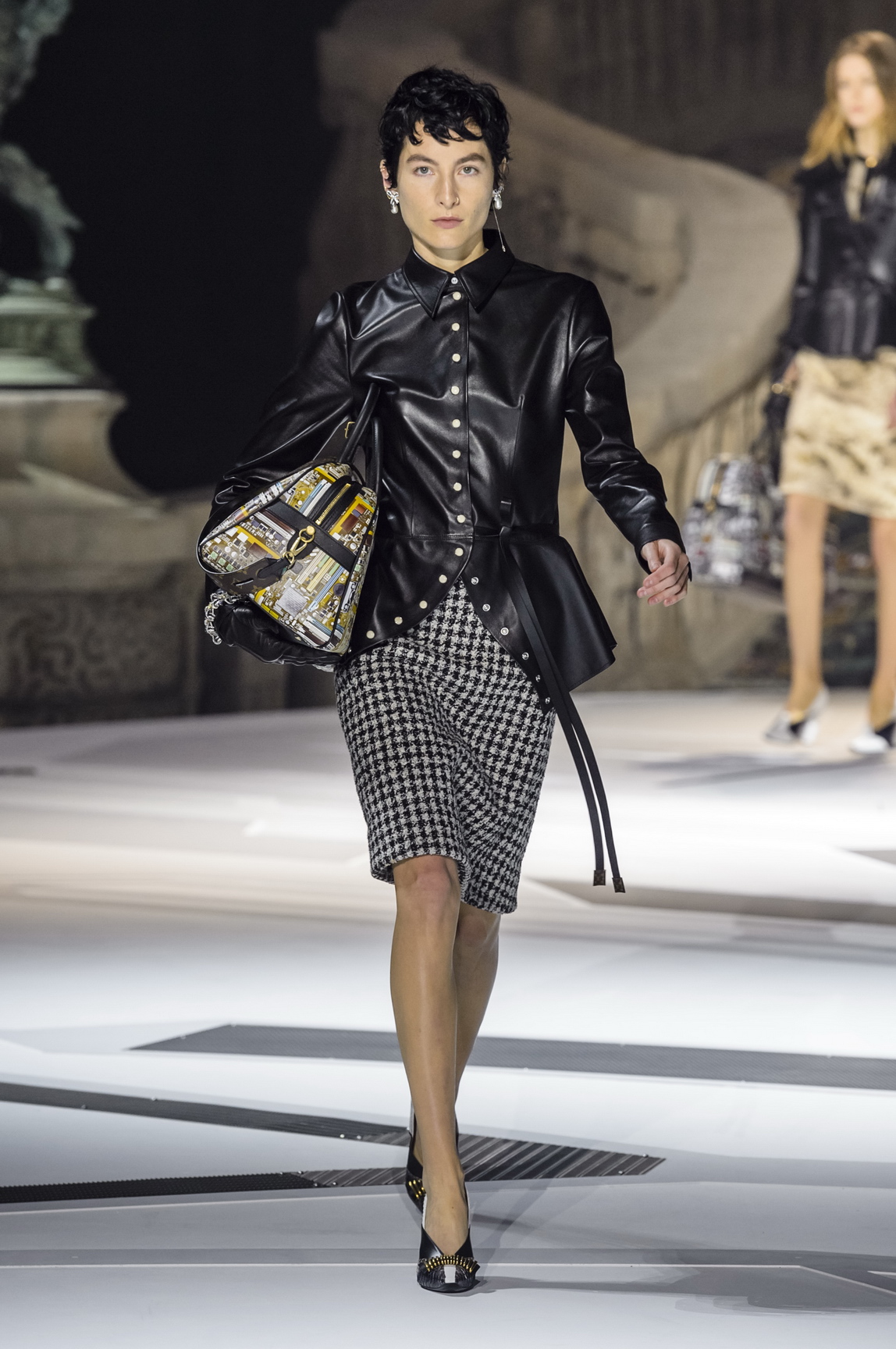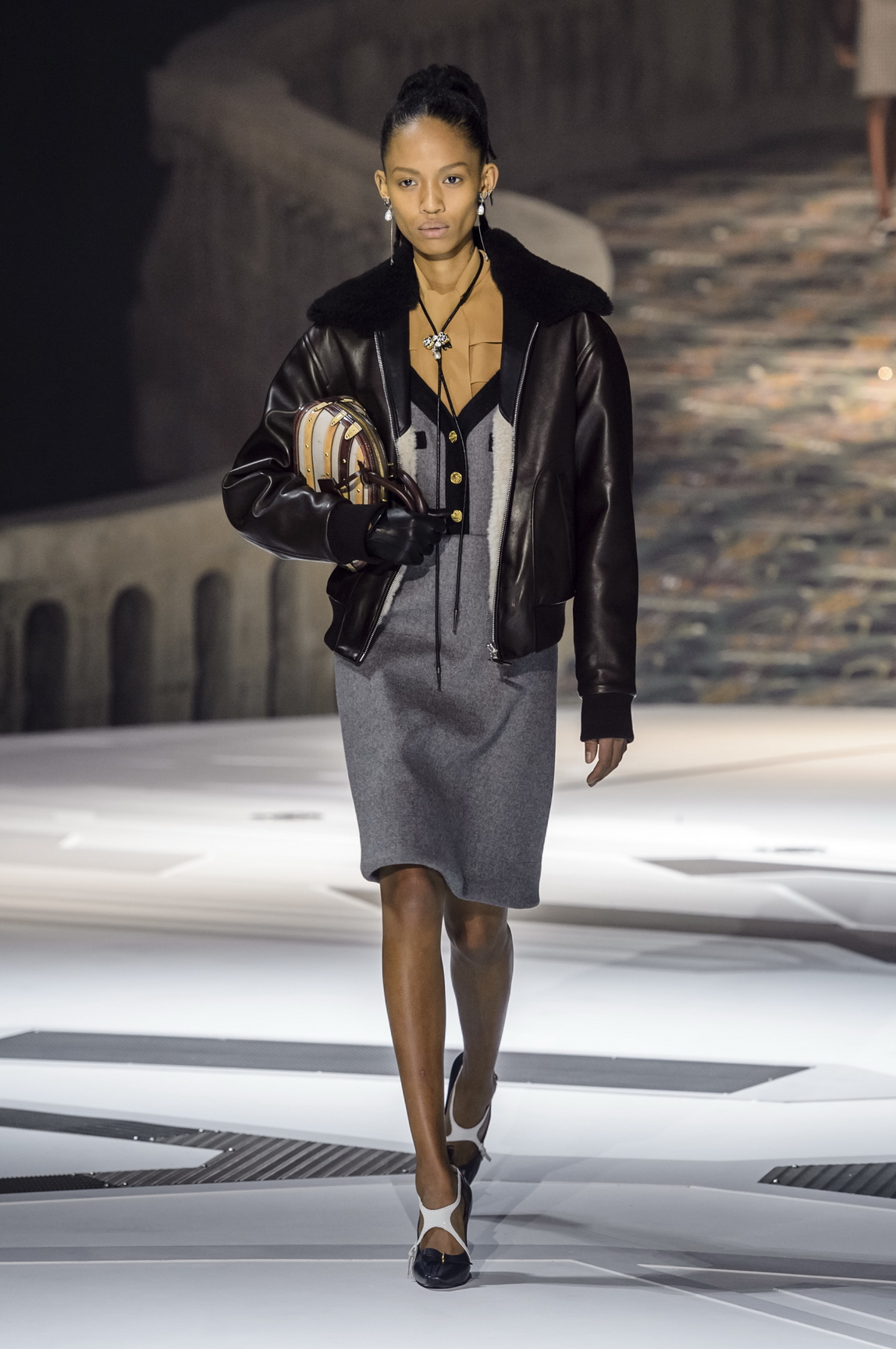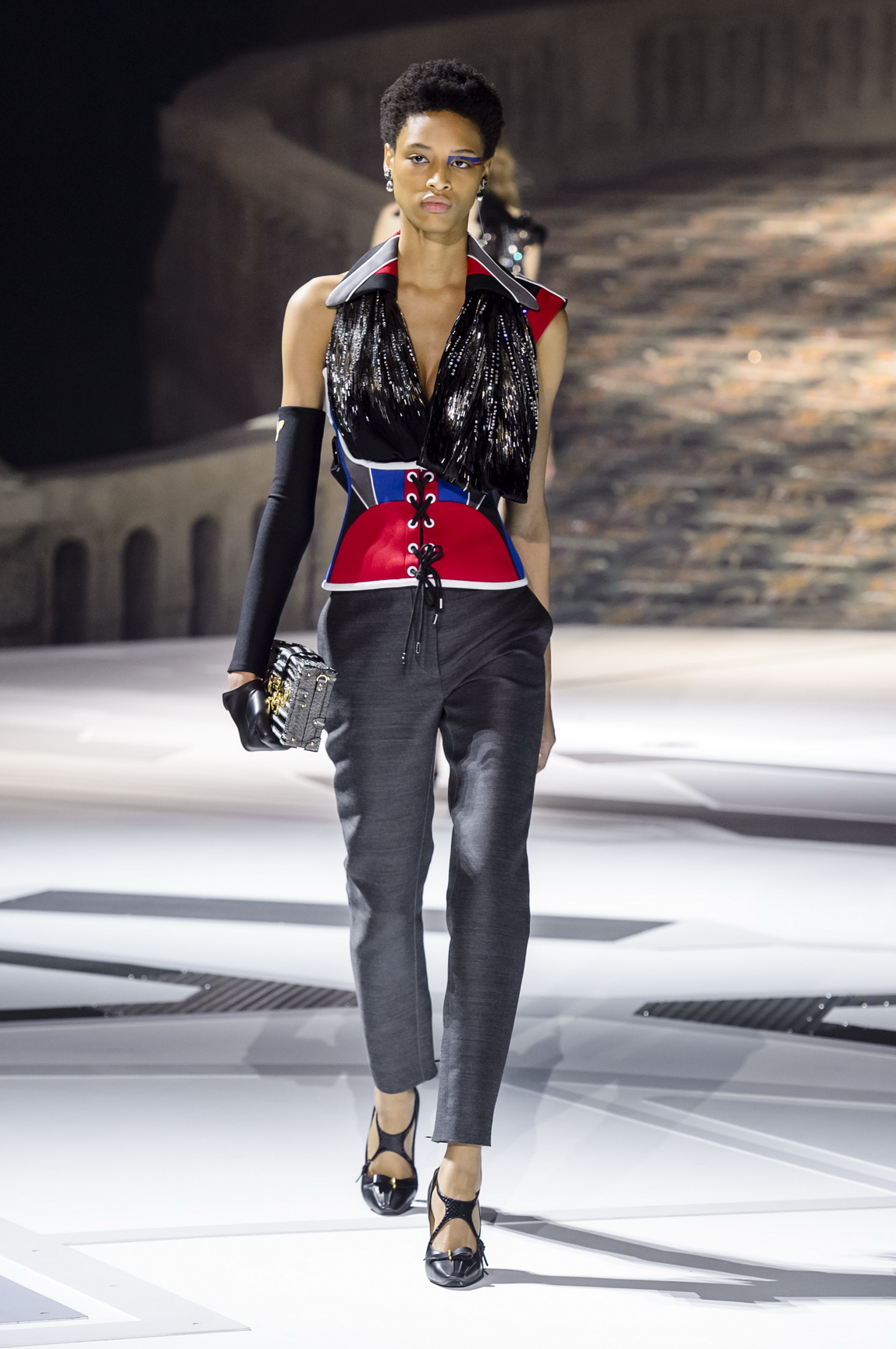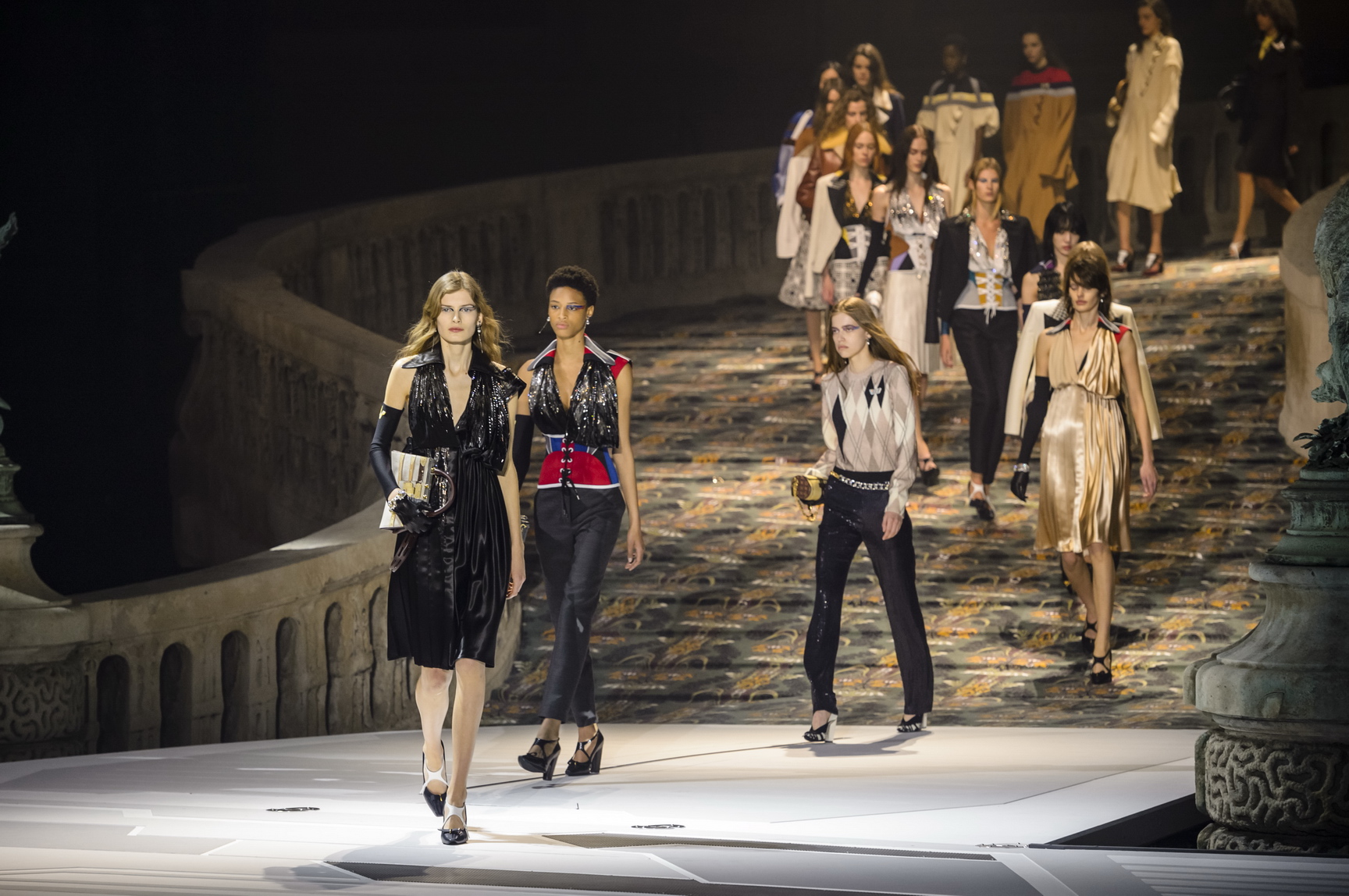 Credits
---
Photography Mitchell Sams