supriya lele stakes her claim to join the illustrious list of fashion east alumni
For her debut solo presentation since graduating from the legendary talent incubator, the Anglo-Indian designer showed just why she is so highly regarded.
|
17 September 2018, 9:57am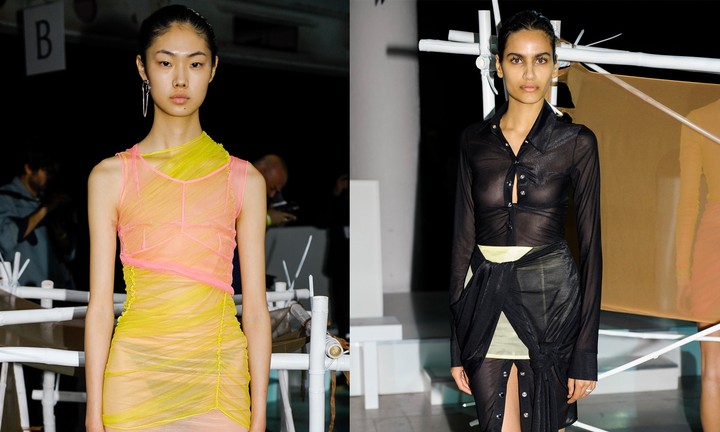 Photography Mitchell Sams
Supriya Lele's first solo presentation encapsulated everything so thrilling and exciting about the young Anglo-Indian designer. The newest name on the list of Fashion East alumni put out a collection that reinforced just why she is such an interesting talent.
Supriya is the daughter of Indian doctors who moved to the Midlands in the 80s and her work explores the spaces where those two elements of her identity meet. Yet what she does strikes expansive and relatable notes, finds broader modes of communication than simple explorations of heritage. It's always been about placing the most Indian influenced elements of what she does -- sari draping and darting -- with universal contexts. It takes from her past and her family history and makes it new, places it within modern fashion contexts.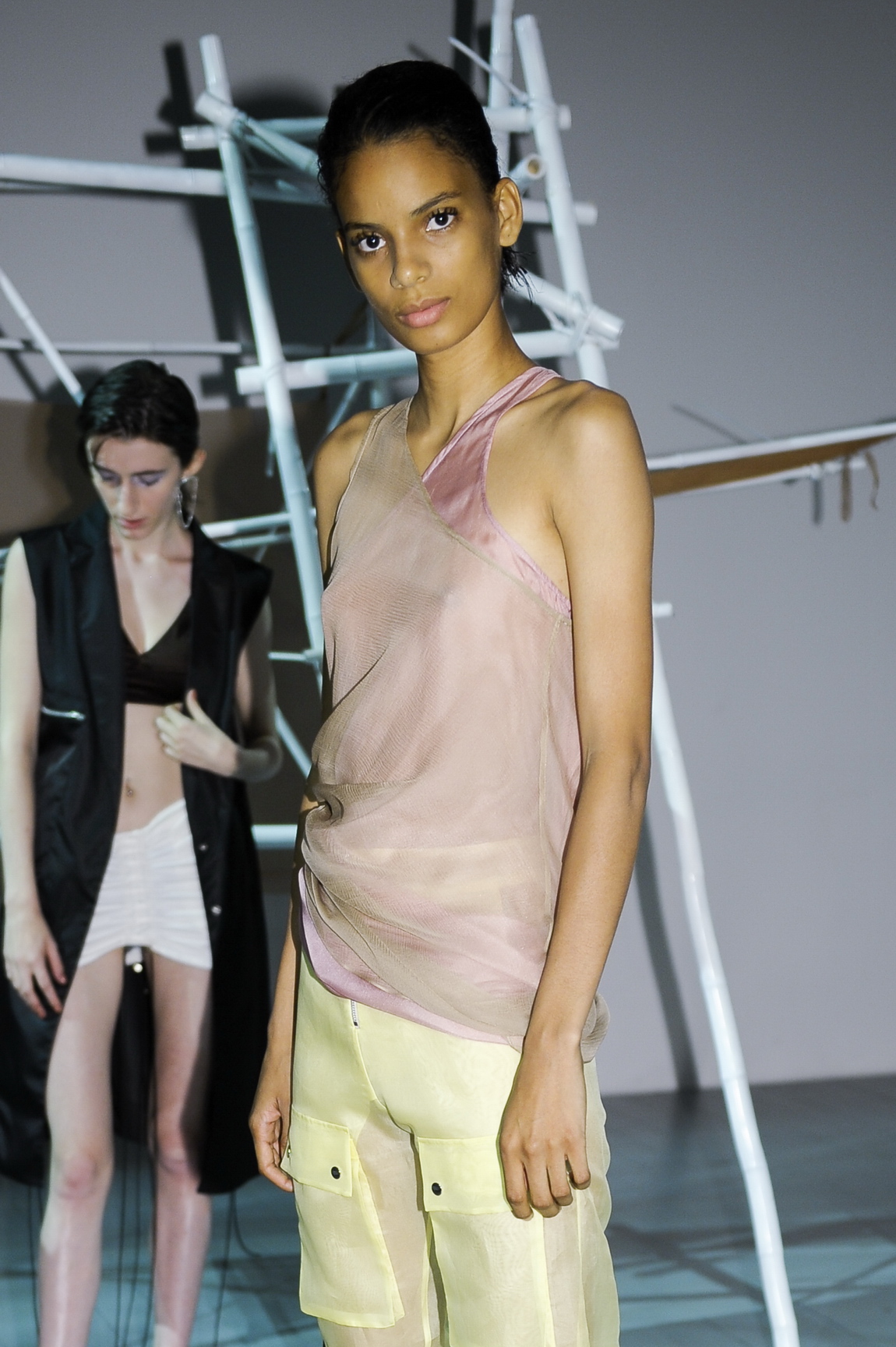 There are elements of Helmut Lang at work in what Supriya does, a kind of rebellious minimalist approach to design that underlines much of her output. And elsewhere she finds inspiration from the universalism of teenage life -- dressing up and going out and finding new ways to express yourself. There's common ground in feeling a little dislocated, out of place.
India is fertile ground for fashion -- the colours, the embellishments -- and yet Supriya approaches it with freshness and without cliché. She uses her past and her family history as rich sources of inspiration, but it always finds its form as something new, something modern and real.
This season, then, was about consolidation and refinement of her aesthetic world. There were bright bursts of neons against more muted blacks and brown. Lush and expansive draping sat next to more utilitarian offerings. A real standout piece was a beige trench coat that exploded into a neon green sari, with knitted sari embellishments becoming cute little crochet bralets. Masculine work trousers were paired with sheer pink tops.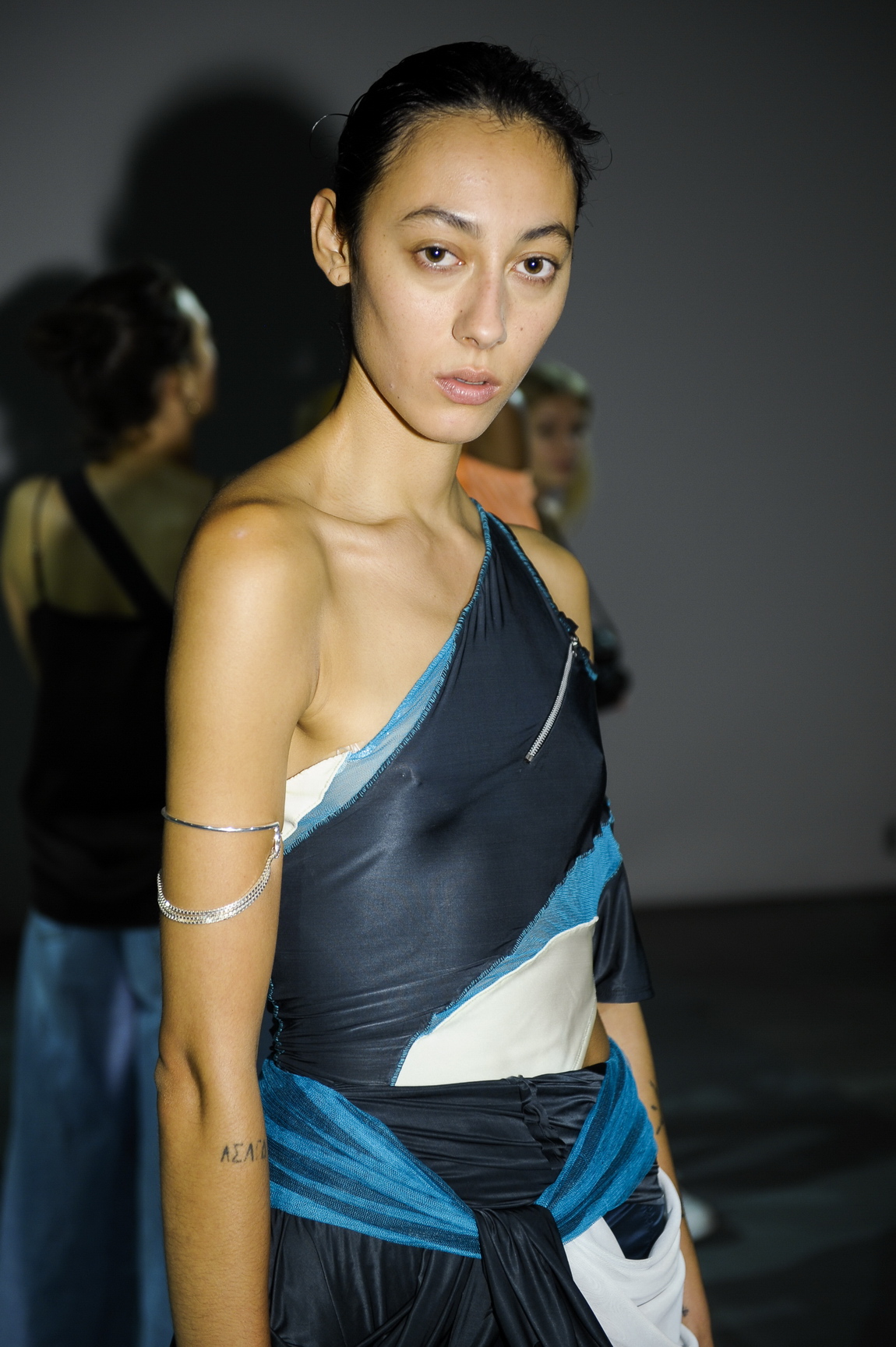 She has assembled a good team around her too -- working with stylist Emilie Kareh, enlisting Cyndia Harvey and Thomas De Kluyver for hair and makeup respectively, and continuing a collaboration with jewellery designer Husam el Odeh. And also, for full disclosure, I wrote the show notes. Despite this only being her first solo presentation, the accomplishment of it is obvious.
It was all set against a backdrop that drew inspiration from Indian building sites and their meshes of bamboo and cloth. But in the hands of set designer Amy Stickland it became abstracted a little, more amorphous and beautiful. Which stands neatly as a microcosm for everything Supriya does.