Kiko Mizuhara: "I believe it is important to express yourself when necessary"
We're diving into the archives of i-D Japan and throwing back our 2018 cover story with the megastar model and actress.
|
25 February 2020, 9:35am
For the launch of i-D Asia we're diving into the archives of i-D Japan, one of our first outposts in the region. Here, we throwback to the 2018 cover story of i-D Japan No. 6, The Female Gaze Issue with Japanese megastar Kiko Mizuhara.

Kiko Mizuhara is always moving on to what she wants to do next. As accomplished as she already is, her career is really just getting started — but now it's accelerating faster than anyone could have expected.
Always going her own way Kiko has attracted fans for telling it like it is, through all of her endeavours. On Instagram she has over five million followers captivated by her direct way of talking about modern life. There's also her brand OK, a label she launched herself which has its own loyal following. And of course, there's her brilliant career as a model and actress.
Kiko speaks Japanese, Korean and English, and regularly works internationally. Her global profile grew this year when she was appointed as the first Asian ambassador for Dior Beauty, and the ambassador for Coach's global advertising campaign. It's a big moment in her career, but Kiko remains cool but focused. "The time has finally come. Western companies can no longer ignore the people of Asia and the world, and it's nice. It's also a great pleasure for me, which has expanded my presence in the world. It would be great if I could express what I am thinking and let more people know about the cultures that I like. There may be lots of reasons why they chose me, but one is sure to be that companies are searching for diversity. This is the beginning, and we've just begun."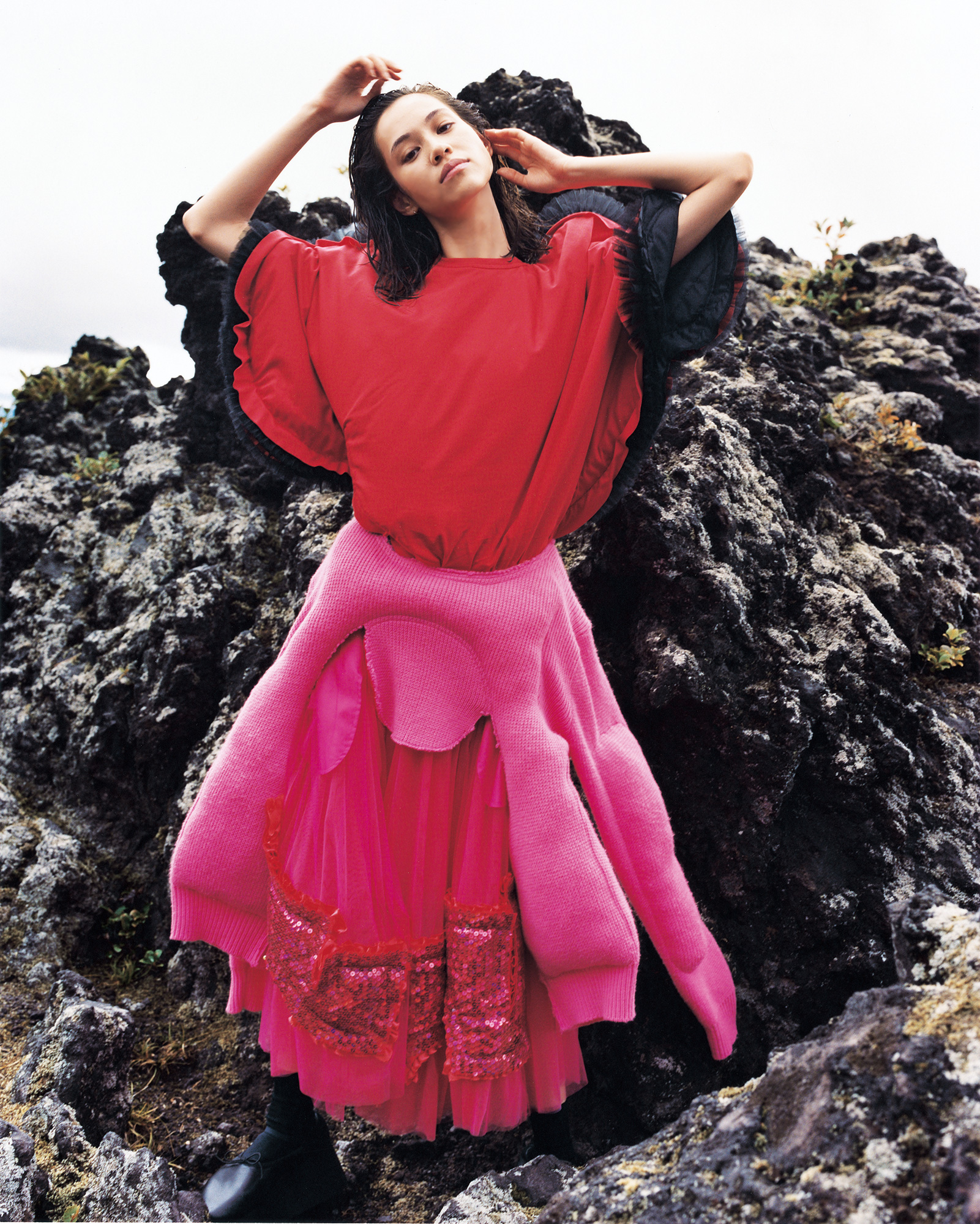 Kiko is a firm believer in the power of creativity that is inherent within the fashion world in which she now resides. "I visited the exhibition Dior: The Art of Colour, looking back in the history of makeup at Dior. I really like Serge Lutens [legendary artist who created a makeup line for Dior from the end of 1960s to 70s, and famous for his work with Shiseido]. I was strongly moved by his short film from the 1970s. It showed women who don't exist in the real world, like aliens. That is his worldview. I was impressed by the great work and excited to work with such a lovely company. Then, Peter Philips [creative and image director of Dior Makeup] came close to me, and said "It is good, right?" He understands what I am interested in, and we promise to work together in the near future. I'd like to create something with such people. We don't know if it will be an advertisement or artwork, but I believe that keeping creative is the most powerful."
While she collaborates frequently with high-end labels, Kiko's own brand OK, sells popular loungewear at an affordable price. It's sold on OK's official website but also at discount store Don Quijote. For the launch Kiko visited their stores throughout Japan. "I met and talked with people who support me, which encouraged me a lot," she says. "I have engaged in the fashion industry and worked with high-end fashion brands, but I often wear vintage or handmade clothing by my friends outside of work. I intended to produce something to express what I am, and which anyone can afford to buy. I was involved in the whole process of apparel planning, manufacturing and sales from a different angle, and I found new challenges. I'd like to express myself through OK, and produce many items with this experience."
She wants the OK brand to be a platform where she can communicate positive messages, as well as sell great clothing. "OK creates products, but I want to make it a place where people with similar ideas can take action together, such as: an event, collaboration with artist, exhibition, etc. I want to convey a positive message, which enables people to go forward. 'OK' is also a message that you can go forward and it is not 'no'. People all around the world use the word 'OK' and so the name is kind of a worldwide message. But also, OK is the first two letters of Office Kiko. My dearest friend, who lives in L.A. and has his own brand UNIF, named it."
Kiko's success has seen her social media following grow exponentially, and she enjoys using her accounts to reach her fans directly. She first started Instagram as a diary, and didn't expect it would be such an important tool. "I post only my favourite things. It hasn't changed now from the past. I want to deliver my words without lies and create my space." It's also encouraged an international exchange among people in creative circles to connect with Kiko. "With tools like Instagram, everything becomes flat and globalised instantly. It made my life easier, and I can spend time doing only what I want to do. Communication has also changed, and people now send me direct messages like, 'come to my fashion show if you are in NY' or 'I'm participating in this shoot, why don't you join us?' They see my photos and words and say, 'Kiko can do it.'"
"Everything is changing," says Kiko. She believes the conversation around sexual harassment and the #MeToo movement coming to light are a sign of that change. "I haven't experienced sexual harassment… no, I'm wrong. I have actually experienced it, but I may have accepted it. I believe it is important to express yourself when necessary. It is difficult when to do it and how to do it, and I'm always thinking about it. Many women working at an office may experience more serious harassment. I want to express myself and keep doing what I want to do in a resolute attitude, and tell women everywhere, 'Don't think that you cannot do something or put yourself forward because you are women. You can do everything.'"
Credits
---
Text Momo Nonaka
Translation Akiko Nakazumi
Photography Yurie Nagashima
Styling Michiko Kitamura
Hair and Make-up Haruka Tazaki
Hair and Make-up assistance Saki Tominaga
Location Ako's House and Naganohara-machi Asama-en
Model Kiko Mizuhara wearing all clothing Comme des Garcon

This article was originally published on i-D Japan and has been edited and condensed for clarity.