get a first look at i-D's earthwise issue!
Our fall issue is here.
This article originally appeared in i-D's The Earthwise Issue, no. 353, Fall 2018.
At i-D, we're always inspired by those brave enough to stand up and speak their truth. Whether that's on feminism, politics, representation or diversity. Right now, there are so many smart, impassioned voices working hard to create change, and this issue we've been honored to meet some of the best. When I met Demna Gvasalia in Paris this summer, we discussed this revolutionary climate. Demna's belief that, "You've got to stand for something, there's no room for just being anymore," resonated with me, as did his collaboration with the World Food Program at Balenciaga. It was bigger than fashion and felt like a vital new way of presenting clothes.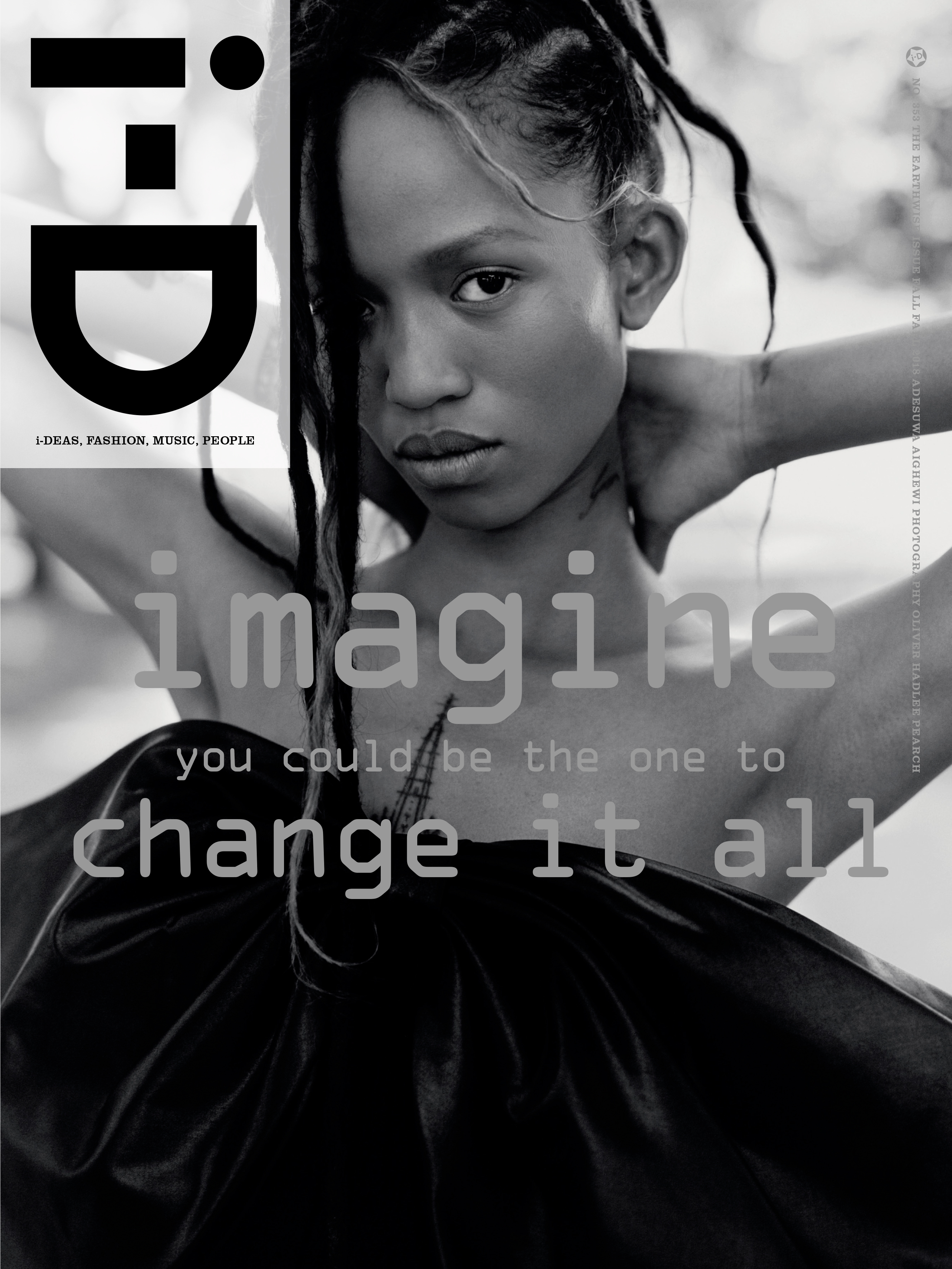 This issue we're excited to welcome a number of new voices centre stage. First up is British-Ghanaian photographer Campbell Addy who photographed our Balenciaga cover story starring Adut Akech, one of this season's most dynamic girls. We first met Campbell when he was just a student at Central Saint Martins, and in the few short years since we have watched him skyrocket into one of London's freshest photographic talents. We're also delighted to welcome Carlos Nazario, Senior Fashion Editor, and Ibrahim Kamara, Fashion Editor at Large, to the i-D family. Carlos and Ib are two of the most exciting young stylists working today. They embody i-D's spirit of authenticity, integrity and creativity, and their debut stories as part of the i-D team are big, brilliant and bold. Carlos joined forces with Oliver Hadlee Pearch on a cinematic story shot on the streets of Brooklyn, New York, capturing our cover star Adesuwa Aighewi. While Ib travelled to Johannesburg, South Africa, to work with his good friend Kristin-Lee Moolman. This is just the beginning of their journey at i-D. Expect great things!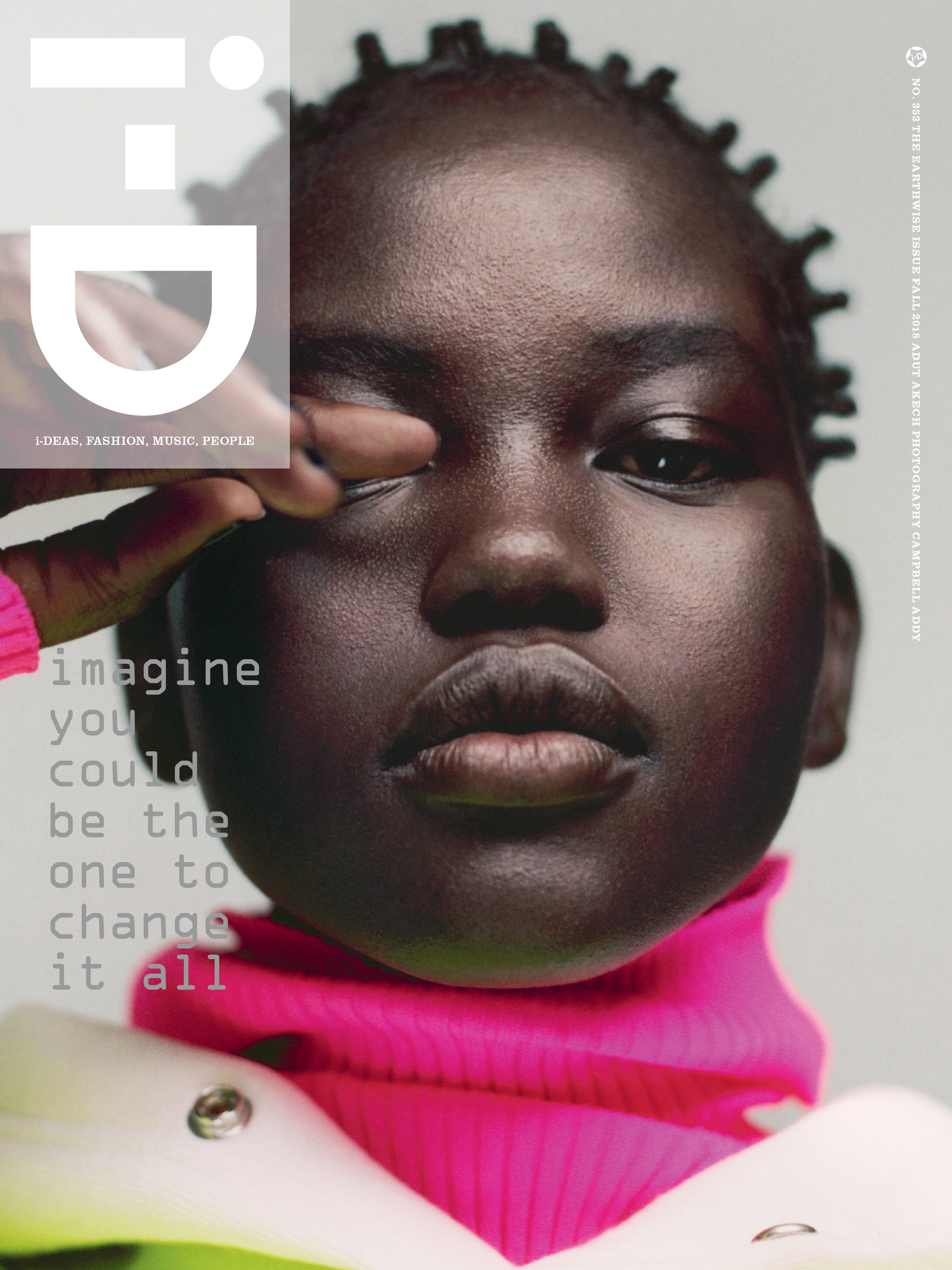 We also collaborated for the first time with Ethan James Green, who teamed up with Alastair McKimm to shoot some of our favorite looks from the autumn/winter 18 collections on three of our favorite girls; Anok, Adut and Eniola. When Sarah Mower interviewed University of Westminster fashion graduate Paolo Carzana about sustainability, his words, "Imagine we could be the ones to change it all," affected us all. They poignantly and poetically define this issue and everyone in it. We loved his sentiment so much we asked Paolo if we could use it on the cover, and he agreed. Paolo is one of a new generation of designers who want to change the fashion industry from the inside out, pioneering a sustainable approach to making clothes.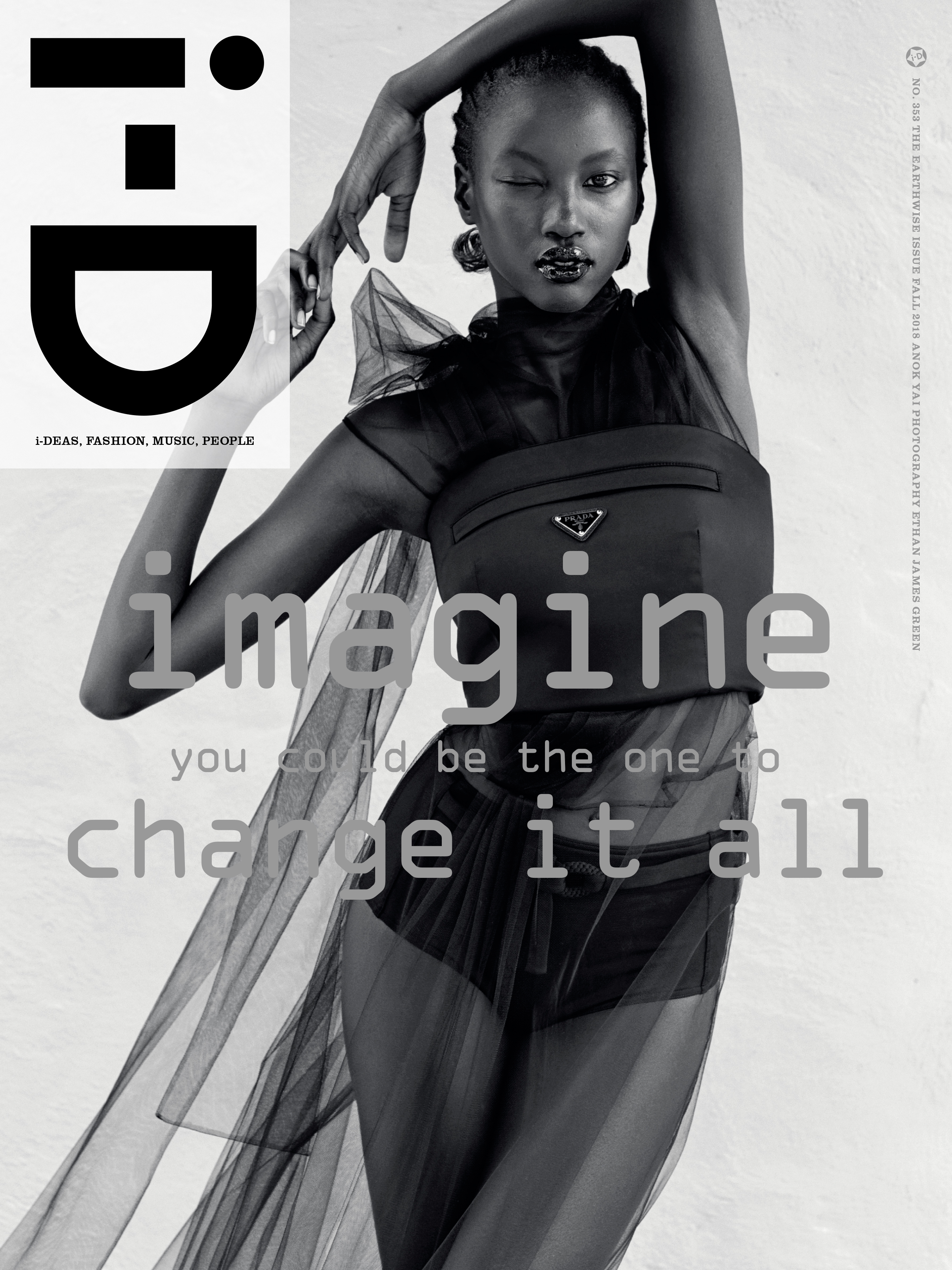 Other agents of change include feminist icon Chimamanda Ngozi Adichie, one of the most influential writers and activists working today, Parley for the Ocean's founder Cyrill Gutsch, and Naomi Wadler, the elementary school girl who captured the world's attention at the March for Our Lives gun control rally in Washington DC. Naomi may only be 11 years old, but she's wiser than her years and represents a future I think we would all like to be a part of.
Also in the issue, Otegha Uwagba, the founder of Woman Who, questions the success of the #MeToo movement, British photographer Harley Weir demands we stop our reliance on single use plastic, fashion journalist Osman Ahmed investigates fashion's waste problem and fashion icon and activist Katharine Hamnett offers act now solutions for the planet's most urgent problems.
We hope these voices inspire you, challenge you and most importantly make you think. Good planets are hard to find, so it's time we took responsibility for ours. All big ideas start from small beginnings, so find your voice and make your difference. In the words of Spanish photographer and artist Coco Capitán, who created four original artworks for this issue, "What do we do with all this future?" It's time to turn the page and find out…
– Holly Shackleton, Global Editor-in-Chief
This article originally appeared on i-D UK.