you have to listen to doja cat's 'mooo!'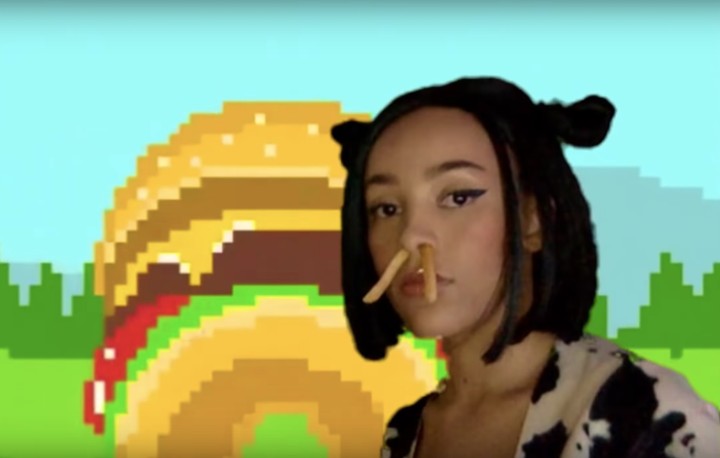 Image via Youtube.
Moaning "Moo" at people is fast becoming the "Okurrr" of August, thanks to Doja Cat's viral new song "Mooo!" The video sees the rapper writhing in a cow-print outfit against a budget backdrop of farms, milkshakes, and large, bouncing anime breasts, while extolling the virtues of being, well, a cow. The most golden moments among all this madness, however, are the lyrics. "Got milk bitch / got beef / got steak hoe / got cheese," she drawls while sipping on a milkshake and eating a cheeseburger (perhaps she's a cannibal, too). "Bitch I'm a cow, I'm not a cat, I don't say meow," goes the chorus, a poetic turn of phrase if we've ever heard one.

Other bovine touches include daisy dukes and gingham fit for life on the farm, and an actual cow in an exquisite blonde wig. She also includes a loving pastiche of Kelis's "Mikshake" as the outro, a deserved tribute to the song that first put dairy products on the map. The aesthetic, obviously, is firmly tongue in cheek. "I love that the majority of you guys are healthy and normal and then all of the people who don't like moo are taking their lives and a song I wrote about cows all too seriously, losing hair over it. MOOOOOOOOOOOO," wrote Doja Cat on Twitter. "I like to disappoint woke-hip-hop people," she added. Whatever the farmyard politics behind the track, it seems inevitable that for the rest of the summer we'll be telling people that we too are cows. "Moo" indeed.
Tagged: