'this is not porn' is an unapologetic view of the female nude
A new show from artist Mia Wilkinson and the rest of the week's best exhibitions, talks, books and events.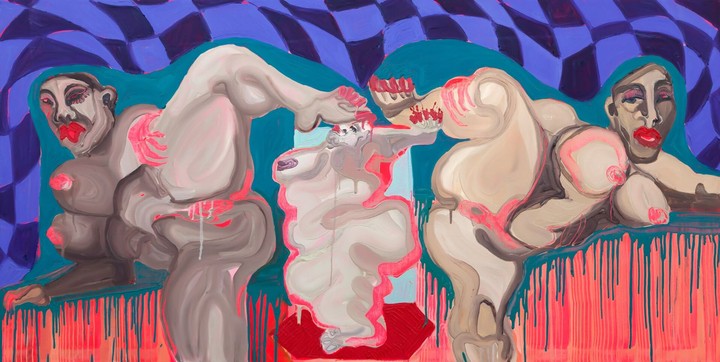 Mia Wilkinson
Art: This Is Not Porn
County Durham-born, London-based artist, Mia Wilkinson, creates a witty statement about identity this week, in a new show titled, This Is Not Porn. Drawing on images from advertising, online forums, social media accounts and pay-per-click member sites, Mia reveals a new way of looking at the female body, with heavily-loaded works completed -- rather incredibly -- in single sittings only. Nice chance to check out the recently opened PUBLIC too -- a new gallery in Hackney Downs specialising in solo shows of carefully selected emerging artists.
Until 4 August, PUBLIC Gallery, London.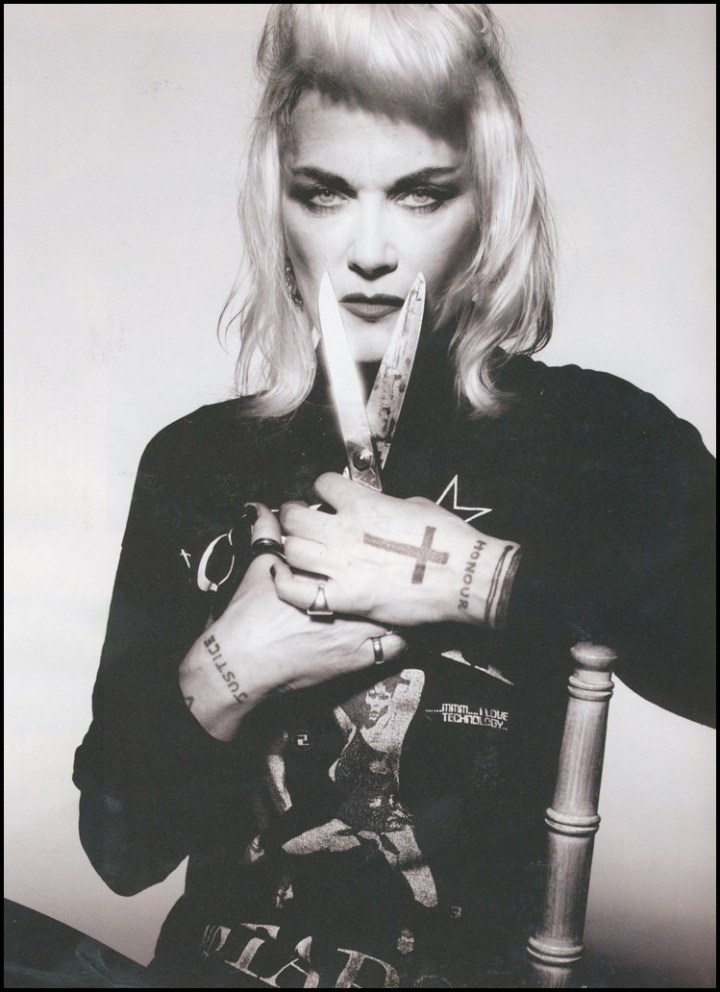 Fashion: Dr. Hogg's Divine Disorder
Iconic designer Pam Hogg heads to Liverpool for her first solo exhibition. Featuring art, portraits, clothing and pieces from a career stretching from London's post-punk movement in the 80s, to outfits worn by Kate Moss, Lady Gaga, Rihanna, Taylor Swift and Beyonce in the 00s, it's the definitive exhibition of an artist renowned for both immense innovation and perpetual provocation, too. Mega shot by Nick Knight above.
Until 26 August, The Gallery, Liverpool.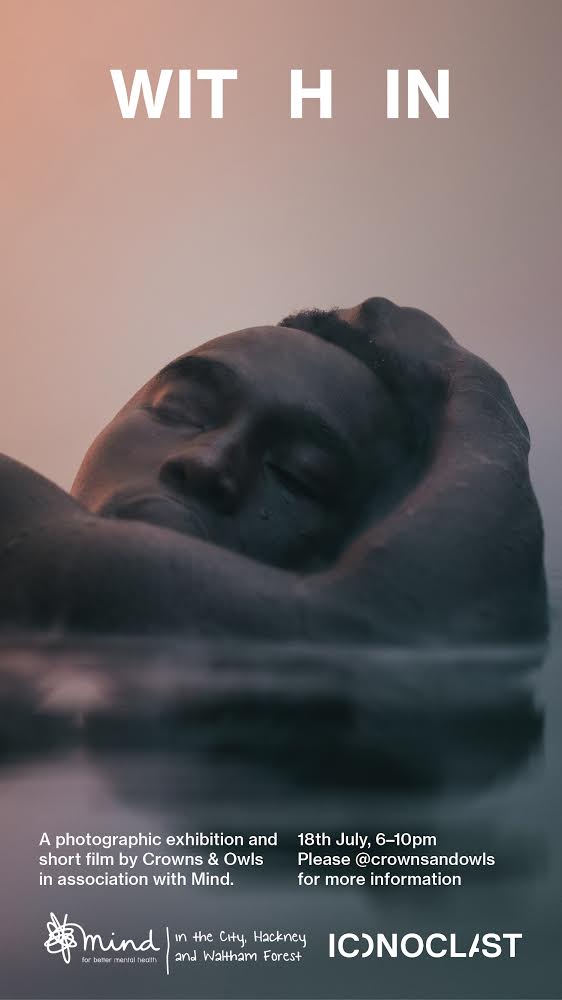 Exhibition: Within
Northern filmmaking/photography collective Crowns & Owls present an exhibition in association with Mind in the City on Wednesday. Based on the idea that if approximately 25% of people in the UK experience mental health problems each year, then Crowns & Owls consists of a group of individuals who are part of that 25%. Within is their attempt to convey the emotions they have felt when navigating their own individual conditions. "This body of work serves as an experience of empowerment for the viewer," they tell us. "Hoping to highlight the power that can be obtained through sharing your struggle, and how that struggle can be used as fuel for collaboration, creation and catharsis." A short film will be on display, with a limited edition book and prints for sale -- every penny of which goes to support Mind in Hackney.
18 July, Protein, London. RSVP within@crownsandowls.com.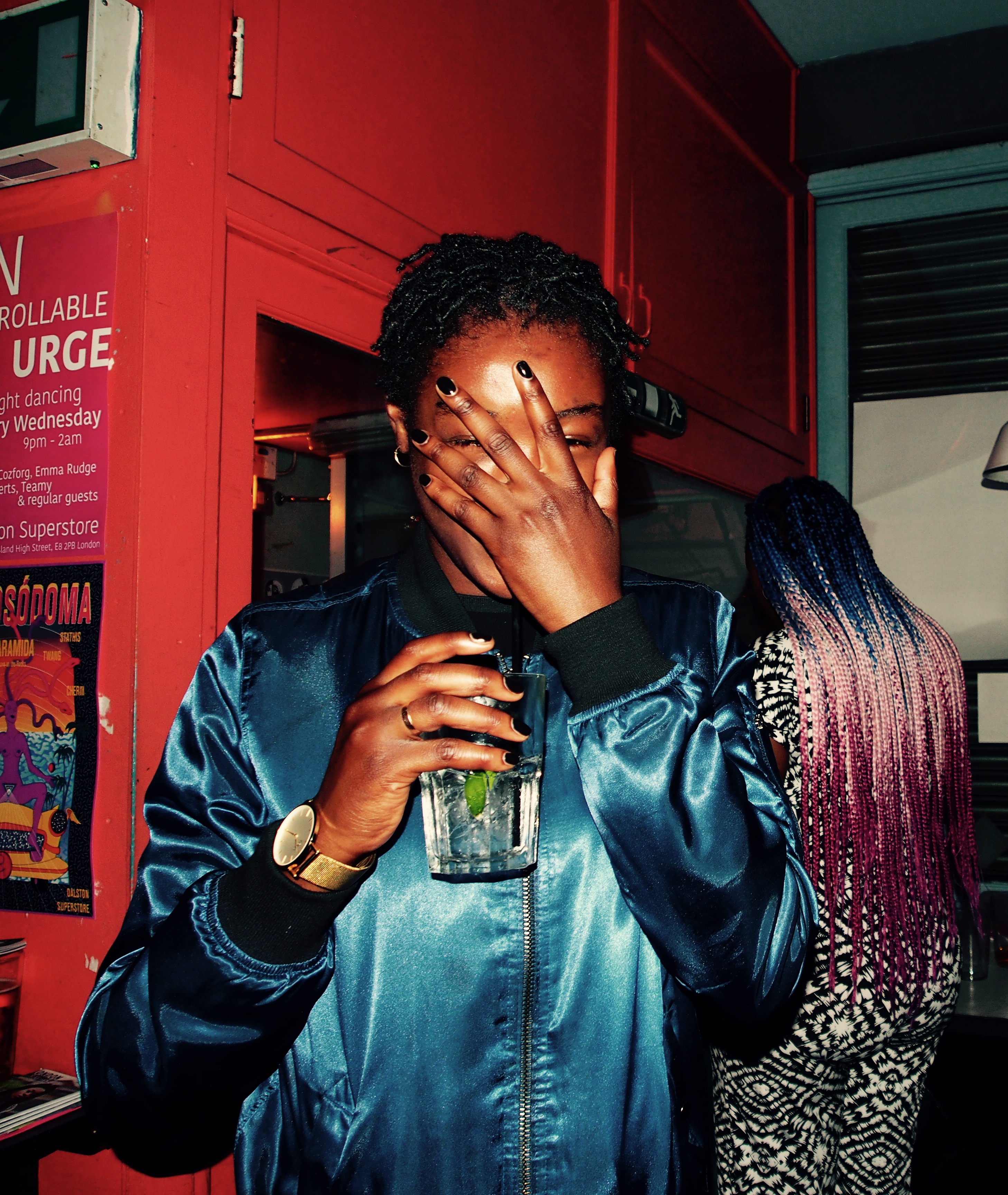 Event: Fugitive Feminism
A five-day coming together on contemporary Black feminist politics now. Programmed by the ICA and activist and author Akwugo Emejulu, Fugitive Feminism comprises of talks, workshops, film screenings, performances, and a late-night dance party, examining "the impossibility of Black women's claims to womanhood and the new spaces that are created by a politics of refusal". Check out the full programme at the link below.
18 -- 22 July, ICA, London.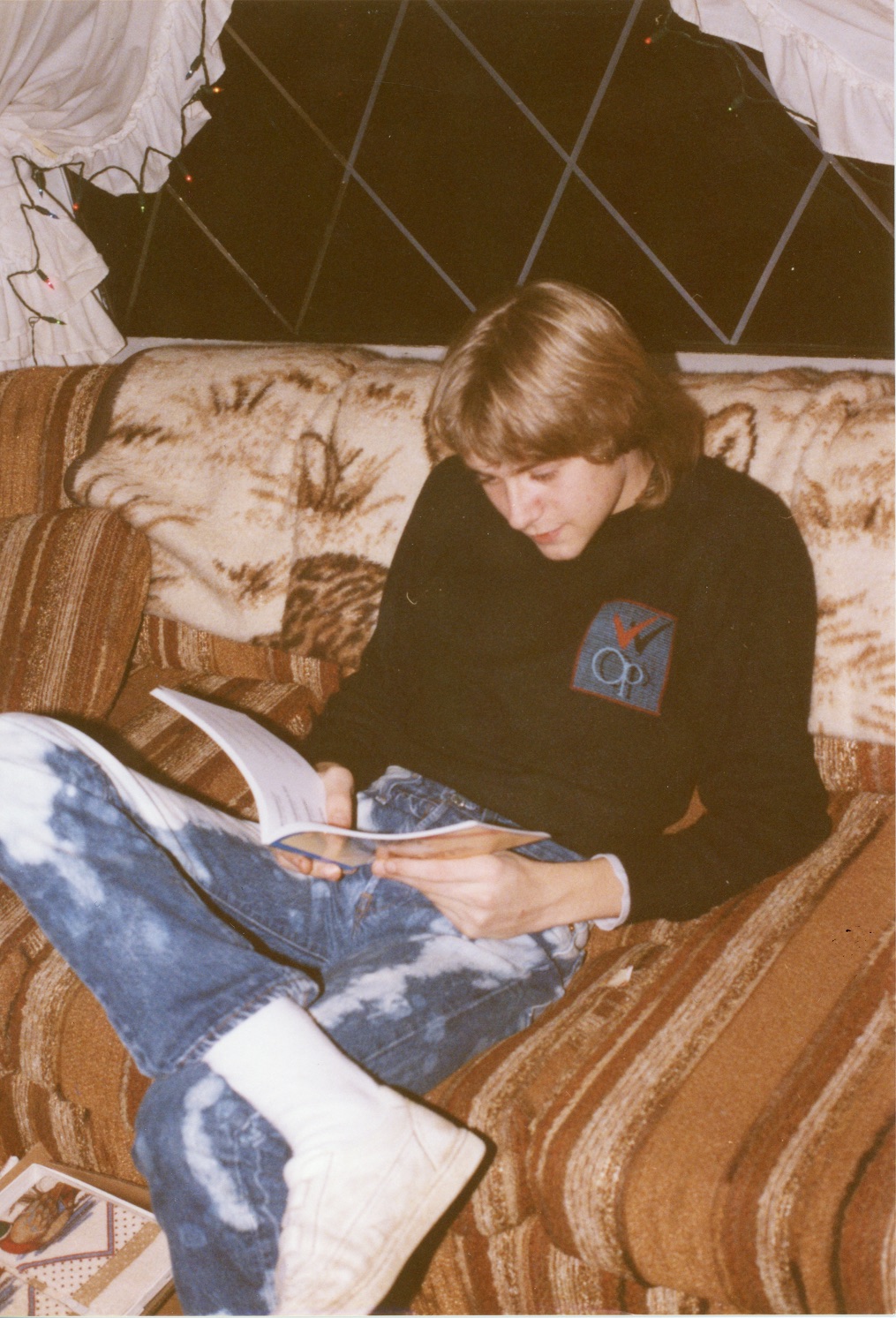 Music: Growing Up Kurt Cobain
The childhood of Kurt Cobain provides the basis for a new exhibition opening at the museum of Style Icons in Newbridge, Ireland. Featuring never exhibited items, including drawings, clothing and the only known car Cobain owned during his lifetime -- a powder blue 1965 Dodge Dart -- the show aims to celebrate the frontman's Irish roots, his ancestors having emigrated from Carrickmore, County Tyrone, in 1875.
19 July, Museum of Style Icons, Newbridge, Ireland.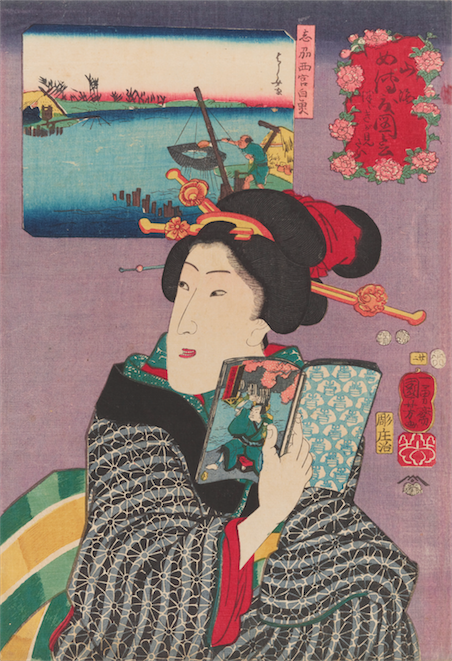 Book: Reading Art
And finally, a compendium of artworks that celebrate books and reading makes our very meta book of the week. Featuring almost 300 artworks from 2,000 years of art history, Reading Art investigates both the prevalence of books in art, as well as their the wider importance to creative thinking. A book about books, readers. The rip in the space-time continuum is truly upon us.
Out now.
Why don't you sign up to our newsletter, while you're here? It's like this but in your emails, innit.