the a-z of the y2k aesthetic
Switch on your lava lamp, take a seat in your inflatable chair and reminisce about a time when holograms and iridescent clothing made as much sense as us all living inside The Matrix.
Image by Terrell Davis
Tight leather trousers, silver eyeshadow, shiny clothing, Oakleys, gradients, blobby electronics… For a brief moment at the end of the 1990s and the start of the 2000s, it appears popular culture really did catch the millennium bug if the y2k aesthetic is anything to go by.
With the Cold War resigned to history and third-way politics lending a sense of prosperity to all, the aesthetic of the time was gripped by a dot-com boom-fuelled optimism. Sure, anthrax, 9/11 and the War on Terror lay just around the corner, but how were we to know that when the future seemed as bright and certain as a successful Victoria Beckham solo career? With the period being carefully archived by Evan Collins on his Institute for Y2K Aesthetics Tumblr page, we asked this master of all things millennial to construct a special A-Z guide to the aesthetic of the year 2000 and here it is. So, switch on your lava lamp, take a seat in your inflatable chair and reminisce about a time when holograms and iridescent clothing made as much sense as us all living inside The Matrix.
Let the digital rain fall on the definitive guide to the Y2K aesthetic:
A is for… Apple
With the release of the iMac G3 in 1998, Apple set off the trend for colourful, blobby, transparent plastic that would make its way into the design of every product imaginable. They'd continue to release interfaces and electronics that carried this aesthetic through the early 2000s.
Honourable Mentions: Aaliyah, AOL, MTV's Amp , androgyny, Airline Industries, 'alien/altered/surreal' imagery, Attik.
B is for... Blob
The era saw the rise of anything and everything blobby; from Blobjects, Blobitecture, blobs on album covers, to works by artists like Faiyaz Jafri.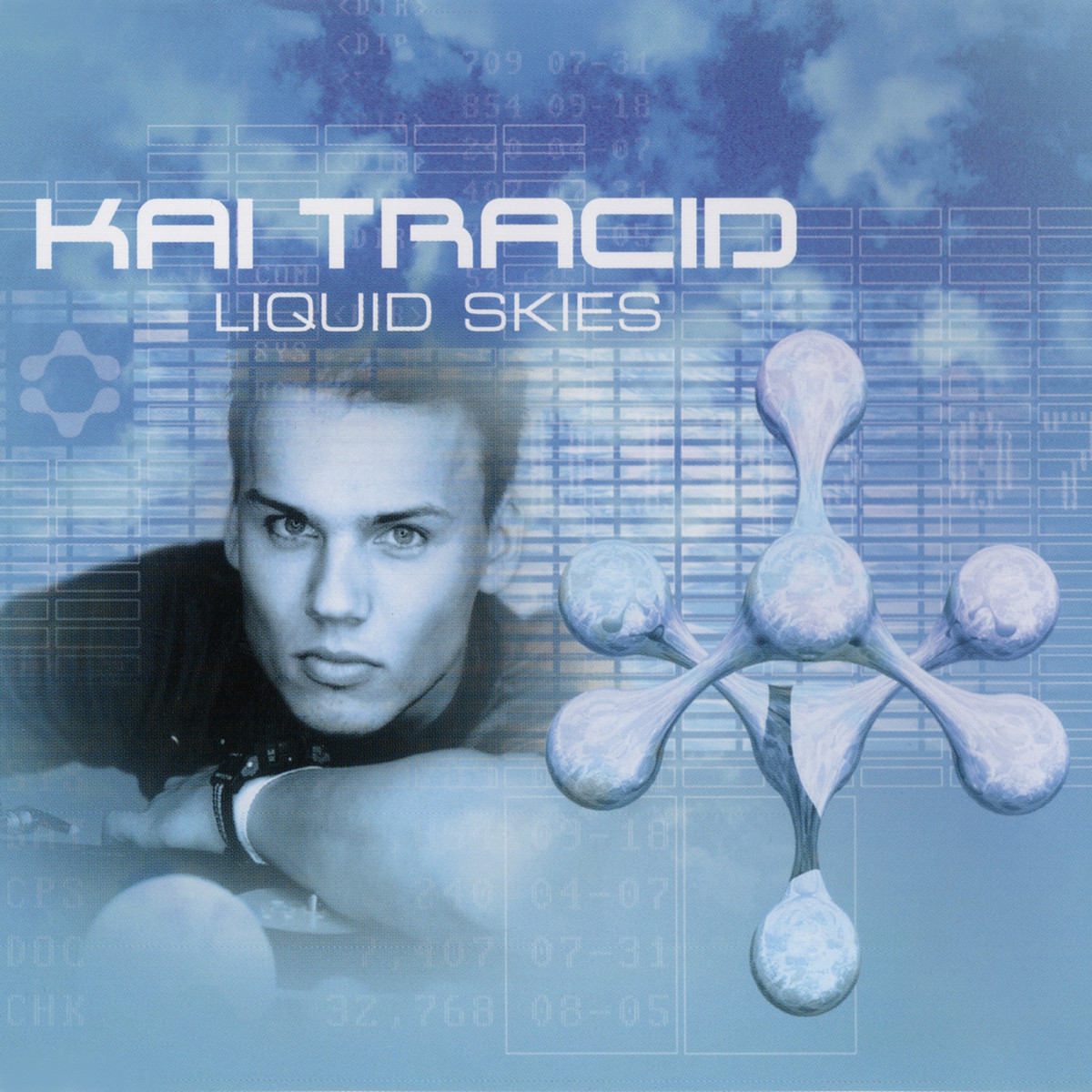 Honourable Mentions: Biomorphism, Bubblegum Dance, Big Beat, 'boyband body armor'.
C is for... 'Cyberbabes'
With the advancing capabilities of rendering software coinciding with a concurrent interest in internet avatars and characters, you had all of these 'cyberbabes' (that's really the term they used back then) popping up to fill every sort of niche. From Motorola Mya, the '24-hour talking internet' with a commercial during the 2000 Oscars, to 'E-Cyas', a virtual pop star created for the online community 'Cycosmos'.
Honourable Mentions: The Crystal Method.
D is for... Dotcoms
The dotcom boom of the late 90s (and overall economic prosperity) fuelled all sorts of insanity. You had million-dollar Super Bowl commercials for companies that would be defunct in a matter of months, products allowing you to 'smell the internet', and a $16 million party held at the MGM Grand by a sham company.
Honourable Mentions: Dreamcast, Dance Dance Revolution, Diesel StyleLab, dyed hair in all sorts of bright unnatural colours.
E is for... Emigre
Influential digital foundry, responsible for designing fonts popular in the y2k-era like Dogma, Platelet, and Dead History. The availability of digital fonts and modelling software in the 1990s led to widespread experimentation in graphic design and typography, with 3D text, various effects, and 'techno' fonts like Cyberotica, Aura, Flexure, and Dr.No-b.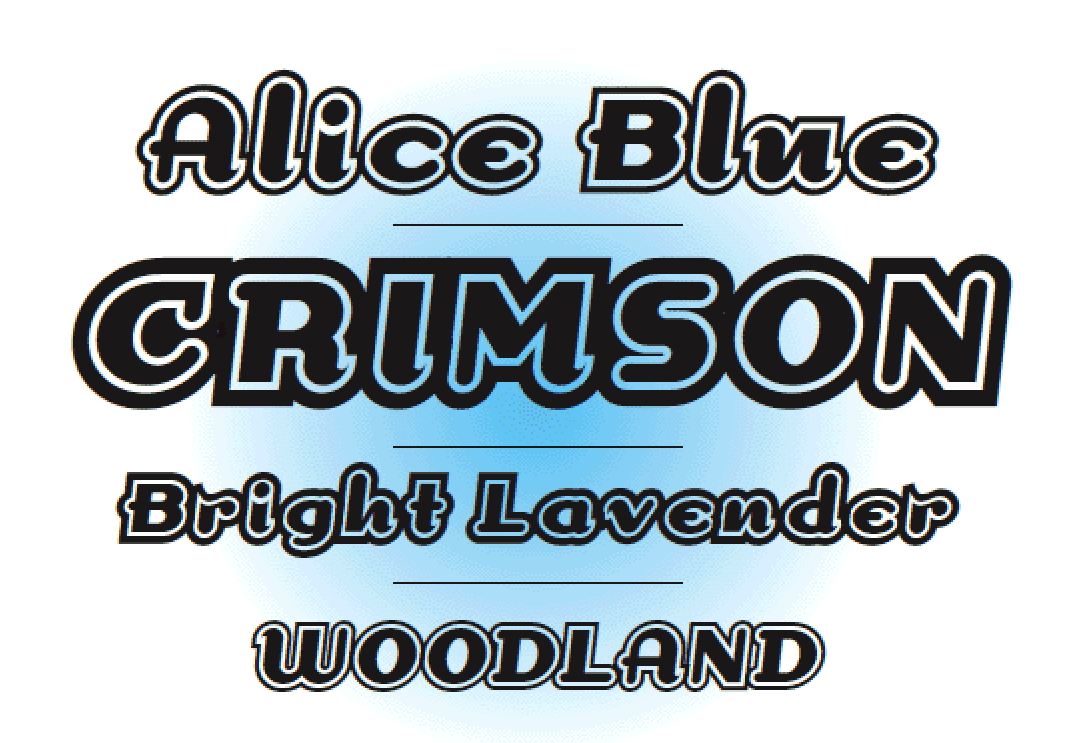 Honourable Mentions: Electronica, adding an 'e-' to everything, GM's EV-1, email-themed pop groups, The Electric Highway Tour.
F is for… Future-optimism
Techno-utopian ideals, imagery, and concepts inspired by rapid advancements in technology, the rise of the internet, and the relative calm following the end of the Cold War found their way into popular culture and art. Works by Mariko Mori and Micha Klein have a sense of serenity to them, a future where technology and humanity have merged peacefully.
Honourable Mentions: FRUiTS Magazine, FF Blur, Future Systems, Flux Television.
G is for... Garbage
The incorporation of electronica sounds in both the 'Version 2.0' and 'beautiful garbage' eras, the futuristic fashion of Shirley Manson, and their cgi-saturated graphic aesthetic.
Honourable Mentions: Greg Lynn, Gap, George Michael.
H is for… Hype Williams
Prolific director, creating iconic music videos for Janet Jackson, Busta Rhymes, and Missy Elliott among many others. Along with Mark Romanek, Joseph Kahn, and Chris Cunningham, he's one of the most influential directors of the time, his use of warped 'fisheye' perspective, shiny synthetic outfits, and futuristic environments helping to define the era.
Honourable Mentions: 'Hair antennae'.
I is for... Inflatables
Revived after their initial popularity in the 1970s, there was a proliferation of inflatable products, clothing, and architecture fitting within the overall interest in blobby forms and morphable temporary objects.
J is for… Jet Set Radio / Future
Representative of that excited, kinetic look and sound of the Y2K era with exaggerated characters decked out in goggles, giant cargo pants, and ravey hairstyles.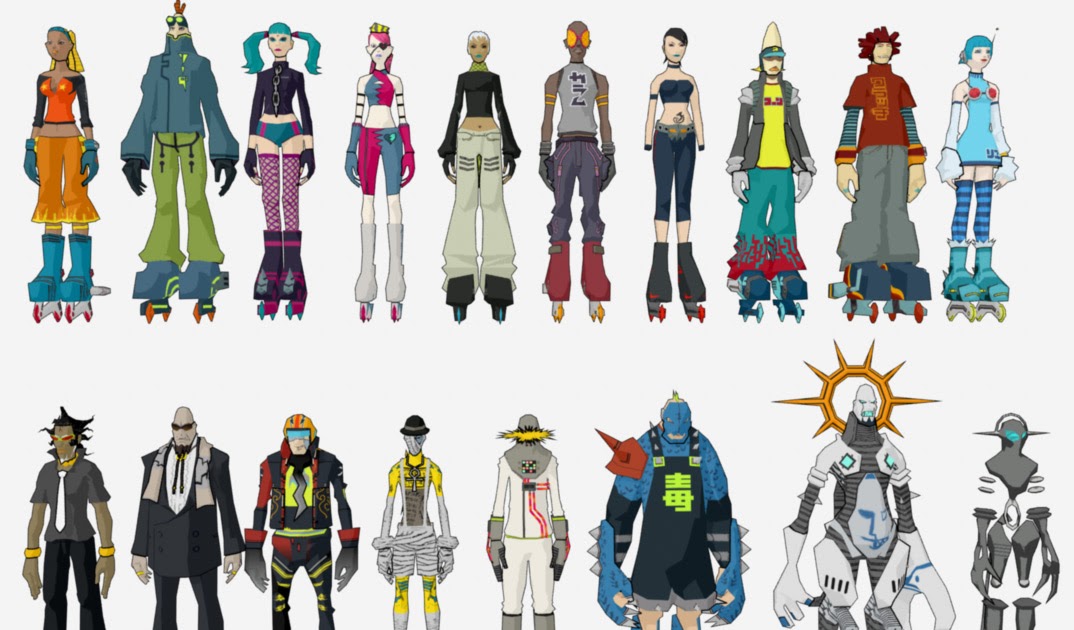 K is for… Karim Rashid
Almost single-handedly responsible for the rise of blobjects in the late 1990s, his extensive work in nearly every field of design exemplify the candy-coloured, translucent, soft, bubbly, gradated and sleek look of the Y2K era.
L is for… Lisa 'Left Eye' Lopes
Went for a very futuristic aesthetic, especially during the 'Fanmail' era, in collaboration with other artists, and in her unfortunately short-lived solo career.
Honourable Mentions: Virtual VJ 'Lili', Lenny Kravitz.
M is for… The Matrix
Very influential at the time, inspiring a Christian Dior couture show, countless 'Matrix-themed' pop albums & so many videos, a line of sunglasses, the 'digital rain' motif, bullet-time effects, and a limited edition Nokia cellphone.
Honourable Mentions: Marc Newson, Me Company, Madonna, Max Martin, minibuns.
N is for... Nokia
Sold some of the most popular cell phones back then, well known for their very experimental designs like the 3650, 3300, and 7600.
O is for... Oakley
90s Dennis Rodman's choice of eyewear, their brand of sleek, experimental, and strange designs popped up all over the place in Y2K fashion.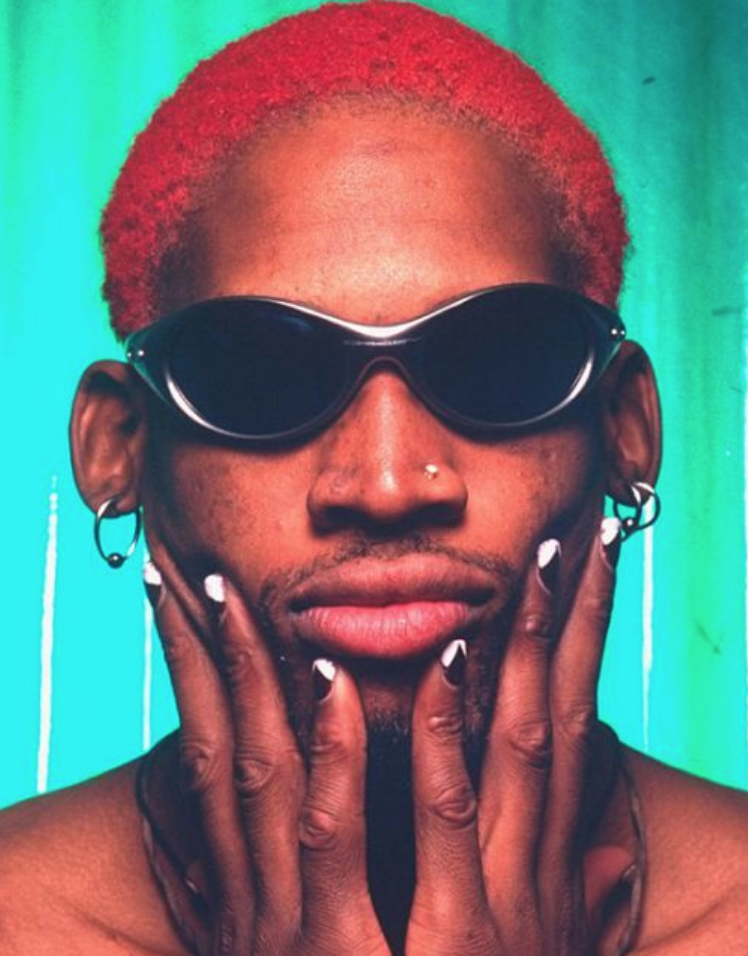 Honourable Mentions: one9ine design, Orgy, Olive.
P is for… Prada Sport
In particular, their 1999 collections exemplify the Y2K trend of 'utility chic', different from the spacey, ravey, W-style aesthetic. It was characterised by the prevalence of sleek synthetic materials, buttons, zippers, plastic buckles, drawstrings, 'utility pouches', and experimentation with convertible clothing and wearable storage. Very popular within the D'n'B scene.
Honourable Mentions: Pseudo.com.
Q is for… Qkumba Zoo
Though they're mainly remembered for the 1996 hit The Child Inside, their 'tribal-techno' look was very representative of a larger trend at the time, seen in the fashion of Gwen Stefani, The Tribe, Janet Jackson, ravers, fashion magazines, etc.
R is for... Rave Culture
Though warehouse raving may have peaked earlier in the 1990s, the culture's influence on the mainstream reached an apex in 2000, with companies aping the look of rave flyers & media, multiple movies being released over the course of that year, Moby's ubiquity, and a Time Magazine cover story.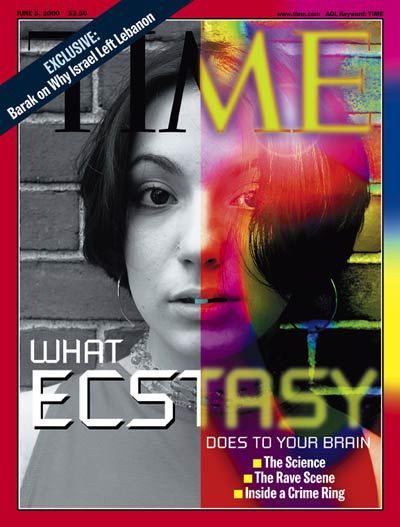 Honourable Mentions: Ross Lovegrove.
S is for... Sony
Though they've declined over the last fifteen years, back in 2000 their influence on technological culture was pervasive, pushing out futuristic products like the Aibo and Glasstron, launching giant 'urban entertainment centres' like the Metreon, and releasing endless varieties of blobby CD & Minidisc players.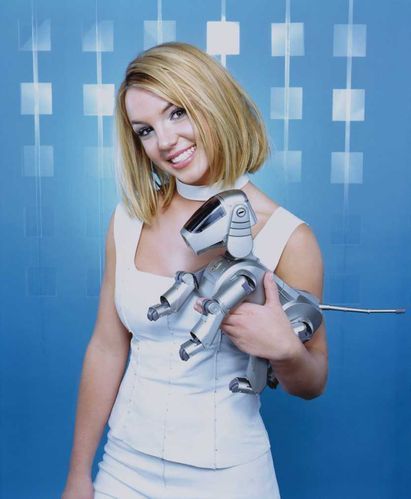 Honourable Mentions: Stefano Giovannoni, Kevin "She'kspere" Briggs, Sneaker Pimps, The Site.
T is for… Translucency
Along with other aesthetic tropes like gradients, blur, overlays, and warping, translucency shows up in nearly every field of design from this era. Architecture, fashion, graphic & industrial design all became obsessed with this quality, which was made more accessible through advancements in CAD and materials.
Honourable Mentions: Timbaland, T26.
U is for... Ulala
The heroine of Space Channel 5 represents the influence of 1960's & 70's design on the Y2K aesthetic. It was characterised by the resurgence of space themes, metallic clothing, forms inspired by earlier architectural experiments in Organic and Googie architecture, and blobby environments.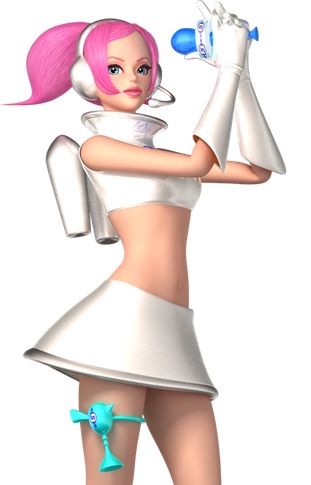 Honourable Mentions: Urban Decay.
V is for… Vaporware
Far too many to list with the dotcom boom giving rise to endless failed companies and products that never came to fruition, though one of note is the Scout Modo. While it wasn't technically vapourware, the product and service only lasted two months (it actually went on sale in LA the day after the company folded).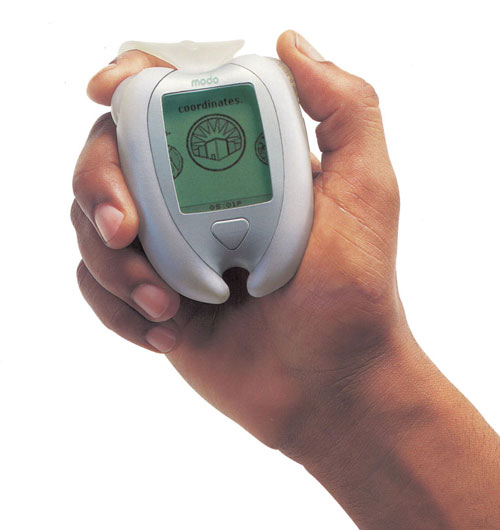 W is for… Wipeout
Influential 1995 video game mixing futuristic graphics with electronic music, designed by prominent firm The Designers Republic. The sequel Wipeout 2097 pushed the mix even further, with improved graphics and tracks by Fluke, The Chemical Brothers, and The Prodigy.
X is for… Xybernaut
The Y2K era was the first big wave of 'wearables', the Xybernaut 'Poma' being one of them. Even big names got involved, with Philips collaborating with Levi's to create their 'Industrial Clothing Division'. The line, released in the summer of 2000, included a jacket with a built-in MP3 player and cellphone.
Y is for… Y2K
For the sense of celebration and 'brave new future' optimism surrounding the new millennium, the gimmicky cash-ins, and the fear of technological catastrophe.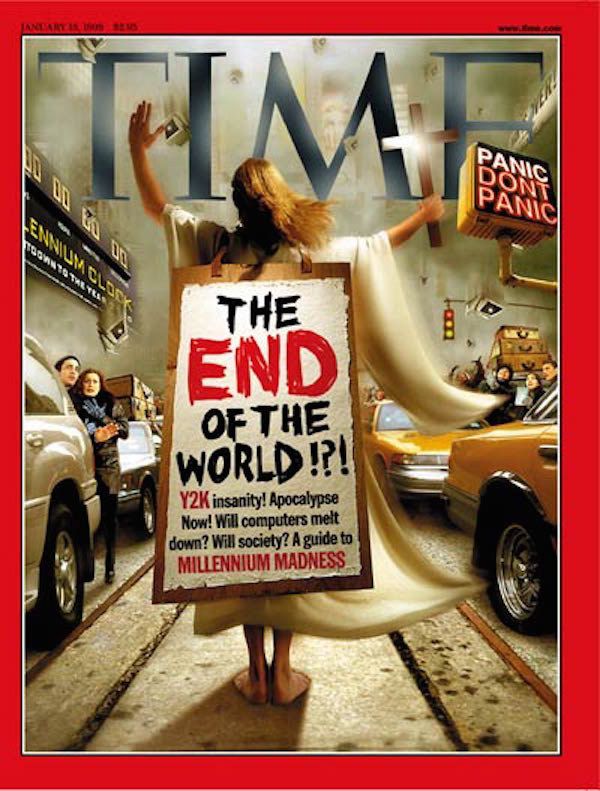 Z is for… Zorotl
Yes, the 'blue' guy in the Eiffel 65 videos had a name, and his own solo career! He's just one of many examples of the proliferation of novelty hits; if it was popular at the time, someone probably made a song about it. Who Wants To Be a Millionaire, the Dancing Baby, even parody bands had charting songs!